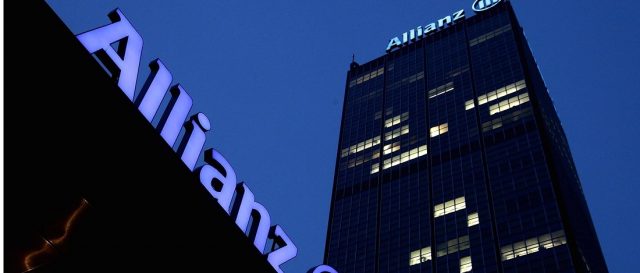 Deadline: 23:59 UTC on March 15, 2016 | Apply here
[Oops, the opportunity has already expired. Sign up to AlphaGamma weekly newsletters to stay ahead of the game]
Opportunity: Service Integration Manager, Allianz
Eligibility: Business Information Technology, IT, Mathematics, or Engineering academic degree
Location: Munich, Germany
Allianz Managed Operations & Services SE (AMOS) is the internal provider for Allianz Group.
The AMOS vision is to transform Allianz into a digital group. Digitalization is about providing a resilient, secure and efficient infrastructure as well as ensuring new technologies and new channels are leveraged to distribute and service the Allianz products. The internal consulting unit, Allianz Consulting, and offerings for Corporate Real Estate, Business Processing and Human Resources round out the AMOS service portfolio. With its headquarter in Munich, Germany, AMOS currently employs 4,400 people with a global presence stretches across 14 countries.
Global IT Operations
Global IT Operations provides global IT services relating to workplaces, networks and data centers and is primarily responsible for managing IT operations of the Allianz Group.
This includes managing strategic providers (such as IBM, HP, CSC, Accenture), operations management in terms of change, problem, incident, configuration and asset management as well as designing innovative services.
Description Service Integration Manager
Service Integration Managers have end-to-end responsibility for a set of IT services.
It includes supporting and managing service development, service sourcing, service transition and continuous improvement in compliance with existing methods, processes, standards. It also includes responsibility for direct business interaction. Furthermore, Service Integration Managers are responsible for managing the readiness to introduce AMOS IT services in the OEs. It includes the relevant contract templates and service level agreement contents used by Account Management. Responsible to manage alignment with Group-wide IT standards.
6 Central Tasks for Service Integration Managers
Develop IT services and participate in service portfolio management for new, existing and decommissioning services. This includes the handover of individual services to standard services as well as coordination and tracking of service handover
Manage the sourcing, transition and delivery of a service or a set of services according to service description, service catalogue or contract
Control key indicators and parameters (cost per service including total cost, quality, capacity, business continuity, security)
Communicate with relevant stakeholders for further improving services and service reporting
Respond to inquiries and requirements from all internal and external stakeholders as part of the service responsibility
Plan, control and monitor product / service life-cycle management
Prizes
Top 10 participants based on challenge scores will be shortlisted for an interview for the position
Top eligible participants will be called in for an interview; interview results will determine final winner(s)
No prize alternatives or cash equivalents are offered
Prizes are non-transferable
The winner is solely responsible for all applicable taxes related to the acceptance of the prize
Eligibility
Academic degree, preferably in Business Information Technology, IT, Mathematics, or Engineering
Some relevant experience in IT or project management experience in insurance merited
English proficiency and at least one other language
Proven analytical and communication skills
Ability to work both independently or collaboratively while establishing priorities; ability to handle multiple tasks in a rapidly evolving environment
Strong interpersonal skills and ability to establish and maintain effective working relations with people in a multicultural environment
Entrepreneurship with the ability to deliver excellent results despite minimal guidance
International experience
Winners must abide by the application requirements of the host organization
All users must provide submissions that the user has created him/herself
All users must provide personal information that is truthful and accurate
By participating in this opportunity, you adhere to the Sqore.com terms and conditions
Application
To take part in this program, please follow the application link and create a profile.
The first step is to take The AMOS Challenge, which consists out of 10 questions with 7 minutes and 30 seconds time limit. The next step is to take the English Language Challenge which consists of 10 questions with 4 minutes and 20 seconds of time limit.  Next, you will need to take the IT Challenge consisting of 10 questions with time limit of 3 minutes and 45 seconds. And the final step is to fill in the Application form.
Questions are all multiple choice with one correct answer only
Each question has its own time limit
When the time us up, you will automatically be forward to the next question
You can only take this quiz once.
This opportunity is powered by Sqore.
For more business and career opportunities, please check our opportunities section and subscribe to our weekly newsletters.