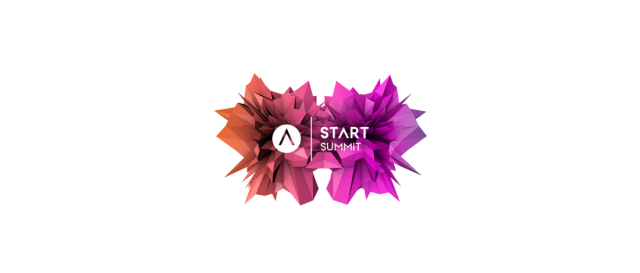 Dates: March 18-19, 2016 | Apply here
[Oops, the opportunity has already expired. Sign up to AlphaGamma weekly newsletters to stay ahead of the game]
Prices:  Early bird tickets are for 79 CHF (for Students) and 149 CHF (for Founders). Sign up to AlphaGamma weekly newsletters to get a 10% discount. Lodging is included, travel subsidies are available.
Location: St. Gallen, Switzerland
BE WHERE INNOVATION HAPPENS!
START Summit 2016 is a conference for students and start-ups to connect with investors, corporates and media taking place in St. Gallen, Switzerland. In 2016, START Summit is bringing together 1,500 attendees 800 Students, 300 Founders, 100+ Investors and more than 300 start-ups for a three-day event full of keynotes, workshops and networking events.
START Summit is open to anyone! From being a student to having an idea for a future start-up to being an Investor or already a founder. Anyone with an entrepreneurial mind, spirit or just interest is welcome to attend the conference. We are looking forward to welcoming anyone of you. The ticket price may vary depending on your registration and interest.
Hear the exciting stories, the true experience and the hands-on knowledge from the world's innovators. Rocket science, wireless electricity, investors knowledge…You name it, START Summit has got it!
The focus Topics are defined by today's mega-trends: Disrupt banking, digitalize everyday life, move smart and sustainable. Get in contact with experts and innovators from every field: FinTech, Internet of Things and Mobility.
INNOVATION. NETWORK. EXPERIENCE.
START SUMMIT FOR START-UPS
The START Summit is built for entrepreneurs of seed and early stage companies, who have a strong value proposition and benefit from different growth opportunities at the START Summit. As they have always been a place where spin offs and university related companies come together they have built a unique program for you.
Founders can find:
Experienced Mentors from your industry
more than 100 Seed and Series-A Investors
800 Talents from top European Tech- and Business Schools
Media attention and representation at the start-up fair
Background sessions on growth issues (e.g. financing details, patent law, HR )
Exclusive Workshops
Prestigious contests
START SUMMIT FOR STUDENTS
Take the step to your entrepreneurial career!
The START Summit became unique through the quality and diversity of its student participants. 2015 we had students from 43 different nations and over 25 different disciplines, but all united in the aspiration for innovation and an entrepreneurial impact in our world. "Breeding as many business as possible" is our mission and therefore we target a ratio of 50:50 between tech and business students.
Program:
Speeches,
Networking Opportunities,
Walk-in Workshops,
Job Opportunities,
Food & Beverages.
START SUMMIT FOR INVESTORS
START Summit 2016 will gather more than 100 top-tier investors keen on getting to know why you are an entrepreneur worth investing in. As a startup you will have the chance to get the investors' attention by pitching on stage, during Meet-the-Investor events as well as privately scheduled meetings.
START Plus gives you the opportunity to individualize your ticket and add content, accommodation and other products. We offer you as much flexibility as possible in what you want to do and achieve during your two days in St. Gallen. Whether you need a place to stay, want to participate in an exclusive student workshop or as a start-up in the START Summit: START Plus makes it happen. Don't miss the opportunity to upgrade your ticket through January!
Stay tuned and upgrade your Start Summit experience in January. Don't miss your chance to apply as the spots are very limited and may be booked out.
For more business and career opportunities, please check our opportunities section and subscribe to our weekly newsletters.