AlphaGamma is a business portal for young professionals.
We inform our readers – young professionals, founders, and students – about the latest career and business-related tips, trends and opportunities from around the world.
We strive to become a leading source for young people when it comes down to searching for exciting international events, study programs, career opportunities as well as new ways to accelerating a career and starting a business.
Our team is driven by the mission to help young professionals discover life-changing business and career opportunities they are looking for and equip our readers with insights and tools to take advantage of them.
Our approach
How do we do that? Here's what our CEO, Arthur Gopak, has to say on this.
Whether you are looking for the latest market trends, innovative technologies, upcoming networking events or funding opportunities to grow your venture, our content is meant to be practical. We designed a unique method to create and promote content that serves our readers.
We apply the latest approaches in data science and content marketing to produce the most relevant content, making AlphaGamma a perfect source for business professionals, young and senior, starters and veterans.
Our mission
Why do we call ourselves a business portal for young professionals?
We believe that BEING youNG HAs TO DO WITH the mindset and NOTHING WITH the DATE mentioned in your passport.
We want to be the platform that inspires action and gives hope to everyone who wants to accelerate their careers, discover promising opportunities, and commit to personal development and life-long learning.
AlphaGamma was founded by two brothers – Arthur Gopak and Eric Gopak – and the company is headquartered in Amsterdam, the Netherlands.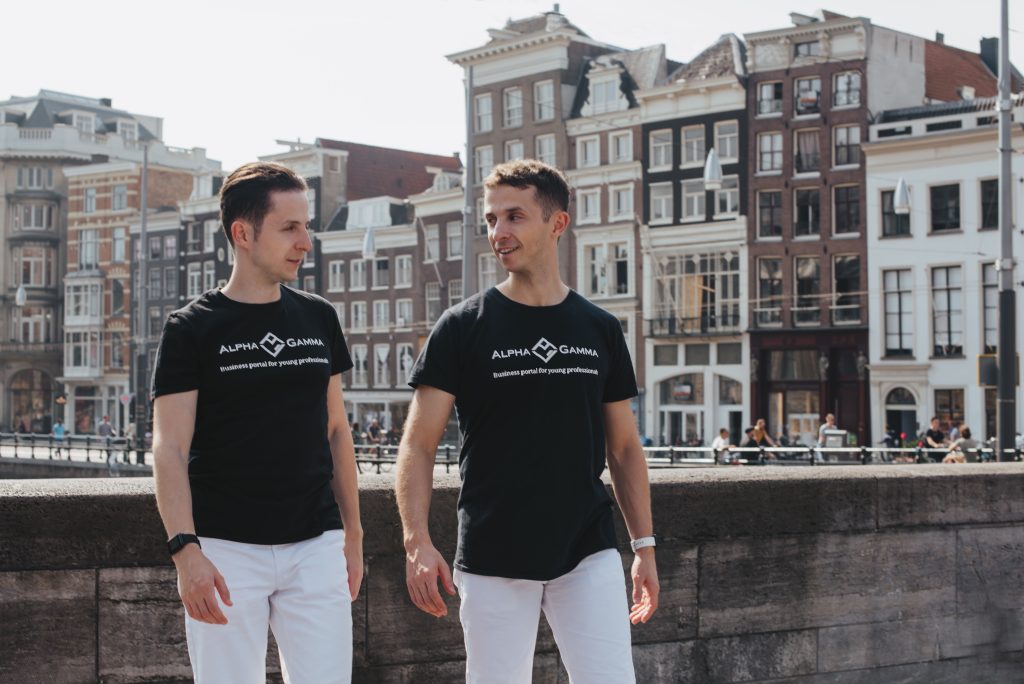 The company reaches over 4M people from around the globe every month and has partners such as The United Nations, Rice University and AIG, and we have more than 400 influencers writing on our platform.
Capgemini Consulting picked us as "one of the Top 20 Dutch start-ups to watch" and Halbe & Koenraads mentioned AlphaGamma as "one of the key network partners of the Dutch start-up ecosystem".
In 2019, the Council of Europe selected our organization as one of the best social ventures in Eurasia. While in 2020, Corporate Vision Magazine awarded us with the title "the media innovator of the year".
How can you get involved?
Join our free weekly newsletter and become a member of our growing community. Follow us on social media. Make sure to share opportunities that you find interesting with your friends, and consider joining our Global Ambassador Programme.
Want to become an influencer?
We welcome a diversity of backgrounds and opinions.
Our writers and contributors come from diverse backgrounds and express different points of view on business and career-related topics that matter to our readers the most.
You can apply to become an influencer on our platform by filling in this form.
Need help with reaching out to young talents?
If you represent a university looking for new highly qualified students, an event trying to get more attendees or an innovation hub or corporate accelerator scouting for promising start-ups, we understand your pain.
Contact us via the services form and our team will get back to you shortly.
---
For all other inquiries, get in touch with us via our contact page, message us on Twitter, Facebook, Instagram, LinkedIn, or shoot us an email at info@alphagamma.eu.