What we see in successful people is who they are now: wealthy, well-known and respected role models.
Not many people pay attention to the hardships and struggles they must have faced during the journey to the top.
Are you an aspiring entrepreneur craving for success? Meet these 7 self-made female entrepreneurs and be inspired by their experience and wisdom.
---
OPRAH WINFREY
Founder and CEO of Oprah Winfrey Network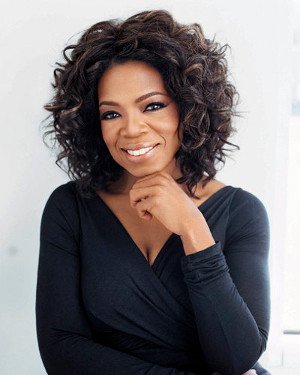 20th century richest African American, one of the most influential women on Earth, philanthropist, well-known TV producer, "Queen of All Media". Before she became a media mogul, the girl in a dress made of potato sack struggled with a number of hardships starting from poverty, being raped by the members of her family and becoming a mum at age 14.
A girl who risen from the poverty is one of the best examples of self-made billionaires of our times. The Oprah Winfrey Show is highest-rated television program of its kind in history.
---
SARA BLAKELY
The founder and owner of Spanx, an American intimate apparel company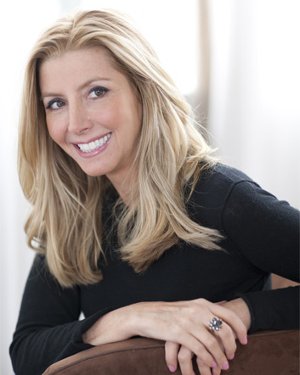 Sara's idea for business was simple – forced by her company to wear pantyhose she wanted to both look good and feel comfortable. With little savings and no knowledge about this business, she wrote her own patent and launched her company at age 27. The company gained huge popularity thanks to Oprah's recognition of Spanx products.
While being a successful entrepreneur, Sara is also a philanthropist supporting the education of women by establishing the Sara Blakely Foundation. She was also the first female billionaire to join the Giving Pledge initiative.
Don't be intimidated by what you don't know. That can be your greatest strength and ensure that you do things differently from everyone else – Sara Blakely
---
CHER WANG
Co-founder and chairperson of HTC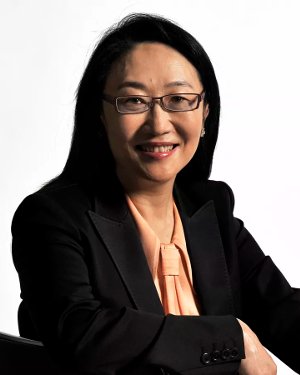 As a daughter of one of the wealthiest persons in Taiwan, the founder of Formosa Plastic Group, Cher was born to be an entrepreneur. But her success didn't come easily.
Her first project, a personal computer brand Leo Computers failed after the launch, but Cher didn't give up. During her travels, she realized that personal computers are bulky, and there she spotted a business opportunity. Together with her close friend, HT Cho launched HTC Corporation in 1997.
I always have this imagination, something I want to use. I don't understand the idea of leisure time – Cher Wang
---
ARIANNA HUFFINGTON
Co-Founder and former editor-in-chief of the Huffington Post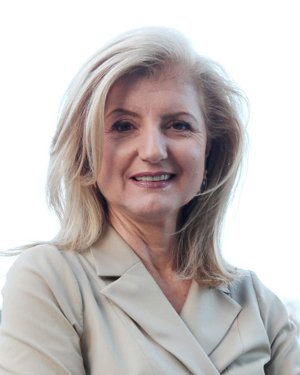 Arianna is a real go-getter. Growing up in Greece, she dreamed of studying at Cambridge University. And she made it. Then, she aspired to become a well-known writer, who she obviously became. She didn't achieve it without many struggles and failures on her way. She's an author of 13 of books, which is half as many as the number of rejections of her second book.
On August 2016, she decided to step down her role in Huffington Post and focus on her new startup – Thrive Global.
We need to accept that we won't always make the right decisions, that we'll screw up royally sometimes – understanding that failure is not the opposite of success, it's part of success – Arianna Huffington
---
KIRAN MAZUMDAR-SHAW
Founder, chairman and managing director of Biocon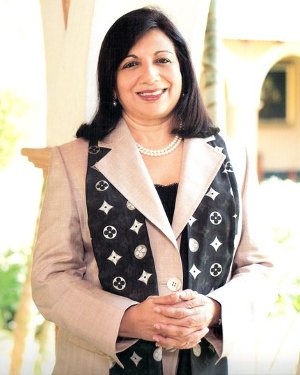 Businesswoman and entrepreneur, born in Bangalore, India. Kiran dreamed of going to medical school but due to lack of funds, she traveled to Australia where she trained to become a brew master, just like her father.
The brewing industry wasn't welcoming to women and she had no chance to be hired as a master brewer in India.
Kiran admits that starting her own company was an accidental opportunity. Thanks to a chance meeting with Leslie Auchincloss, founder of Biocon Biochemicals Limited, of Cork, Ireland, she began her entrepreneurial career in biotechnology.
As you become more successful, the gender barrier disappears. The credibility challenges you have during your growing up years starts disappearing when you start demonstrating success.
---
SOPHIA AMORUSO
The founder and owner of Nasty Gal, one of the fastest growing companies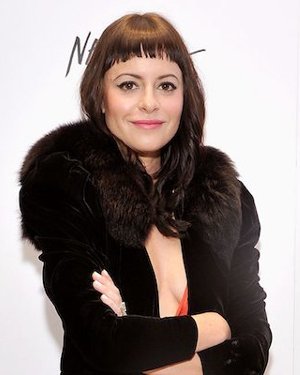 Sophia is a great example from building and empire from a scratch. She dropped out of school after being diagnosed with depression and spent her youth having many underpaid jobs, hitchhiking and stealing. Launching eBay store Nasty Gal Vintage, where she started reselling clothes was the turnover in Sophia's life.
The first thing sold by Sophia was stolen. Now, Nasty Gal is worth $280 Million. She achieved it by many hours of hard work and learning everything about business on her own. In 2013, Inc. Magazine named her to its 30 under 30 list.
---
TORY BURCH
The Chairman, CEO, and Designer of Tory Burch LLC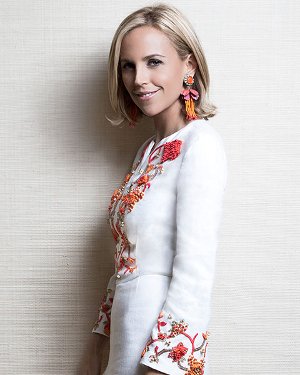 TRB by Tory Burch was launched in 2004 with an immediate success – the first day most of the inventory in her retail store in Manhattan was sold out.
Lacking formal design training and experience in entrepreneurship, Tory started building her brand in her kitchen. In less than a decade, she built an empire and her name is among the hottest names in the fashion industry.
She supports the empowerment of women entrepreneurs and helps them to develop their full potential thanks to the Tory Burch Foundation, established in 2009.
Even if you're not yet an entrepreneur, you can be entrepreneurial in everything you do. If you view each stop as an opportunity to learn something, there is always something you will take away from that experience."
---
For more business tips, check our entrepreneurship section and subscribe to our weekly newsletters.