AlphaGamma Startups Overview is a pilot project that attempts to identify promising startups which are based in Europe and that have the potential to make a difference in their industries. Do you have a startup we should look into? Contact us or fill in the form here.
Let's get started!
AlphaGamma Startups Overview: January 2016
---
Living with diabetes is something Frederik Debong knows all about – and he's made it his goal to provide diabetic people with a tool that makes the disease at least a little more manageable. The result of it was the launch of Vienna-based company mySugr in 2011.
Debong and his co-founders, thus, set out to develop an app that would help diabetics track the measurements of food intake and insulin. While it was important to back the application with solid medical technology, it was crucial to create an app that was fun to use. With the help of gamification elements, the team created a clear goal for their users – to make logs in the app, earn points and beat the Diabetes Monster.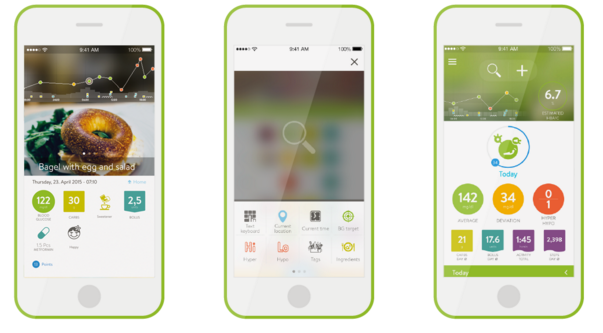 About two years into the company's existence, the team launched an app, MySugr Junior, specifically targeted at children and their ability to take ownership of their disease from a young age on.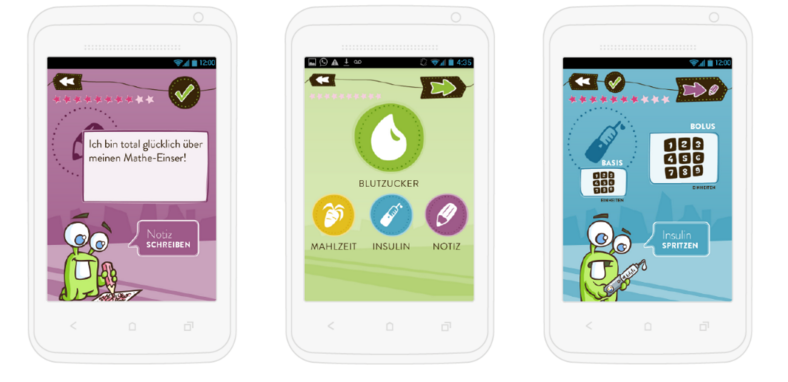 ---
Coming right from the heart of Vienna, the team of Codeship offers has developed a platform that offers companies continuous integration and delivery as a service.
In other words, for you as a Codeship customer, the team will "manage and scale your test and delivery infrastructure, and take care of the release process," while you get to focus on "what you do best – writing code." As a result, the Austrian company helps shorten development cycles, and release software quickly and not just once, but multiple times a day.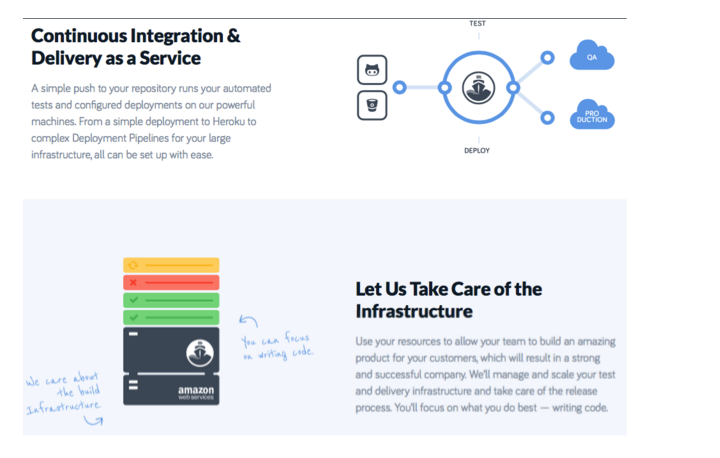 ---
With little to no doubt at all, kids learn better – and faster – when they're having fun. Especially when it comes to math. This is what Kiril Rusev and his fellow co-founders set out to do in 2013 by founding Jumpido: to introduce technology in math classes in Bulgaria (and later beyond) to make the learning that much more fun.
Essentially, Jumpido offers an educational software product that puts together primary school math and game-based learning, in which school kids can use their bodies – and motion, in general – to interact with the game. The content that they are presented with is of the highest quality, too, produced in tight collaboration with teachers and educators.

---
Public speaking is not for everyone – although that doesn't have to be the case. Slovak company sli.do is there to help speakers get to know their audiences better and hear their thoughts, opinions and questions.  
With sli.do, audience members can ask live questions, while speaker(s) can choose among the most popular ones to answer, engage the audience with polls, share slides, and more.
Founded in 2012, sli.do is there to make any live event more interactive and entertaining by creating a value add for both speakers and their listeners.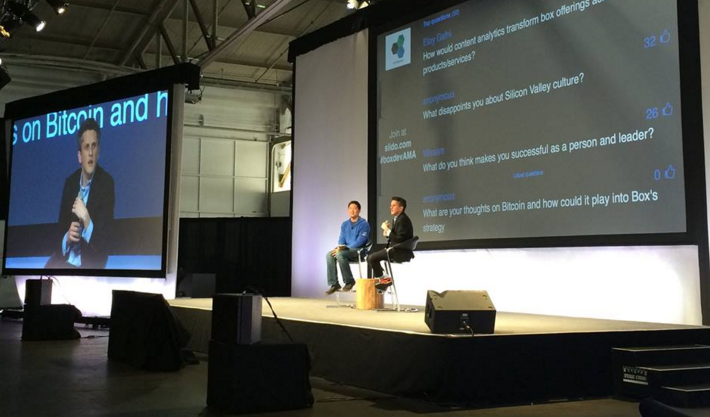 ---
Founded by Romanian entrepreneur Emi Gal back in 2009, Brainient has thus far been one of the most successful startup companies to come out of the country. Headquartered in the UK and with offices in Bucharest and Moscow, Brainient promises to provide its clients with the tools to create "rich, engaging and interactive video formats, which can be delivered across a range of devices and reported on in real time".
After having worked closely with a number of UK broadcasters, the company has also moved on to expand to other European markets. To date, Brainient has been able to secure investments from Seedcamp and 500 Startups, among others.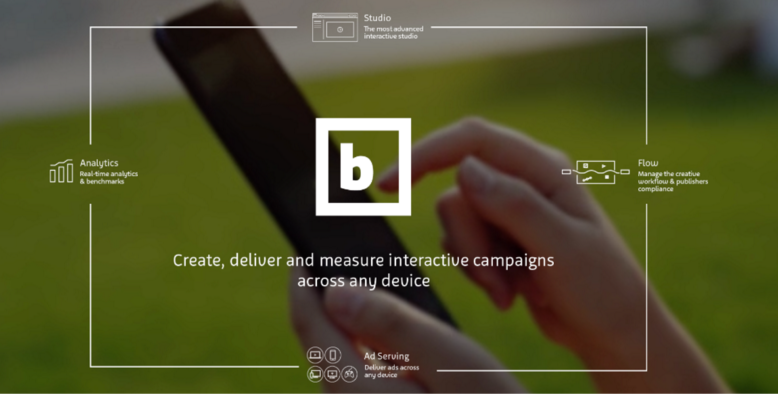 ---
Starting out as a musician is never easy. You're little-known to unknown at all, you do private gigs, play for friends – yet, you dream to make it big one day. Well, perhaps things are easier now than they used to be.
Ukrainian startup GigMngr is working to make this happen.
Founded in the not-so-distant 2013, the company helps musicians promote their performances, so event managers can discover the best acts in their area and, essentially, book them.

---
Who doesn't like food? No, no need to answer that – but in case you haven't heard about them yet, do meet Delivery Hero.
Founded in 2011 and headquartered in Berlin, the company describes itself as offering you "the easiest way to your favorite food". To date, Delivery Hero operates in over 30 countries (yours may well be on the list!), and provides users with an large overview of restaurants to help them find their favorite food regardless of where they are – at home, the office, or on the go.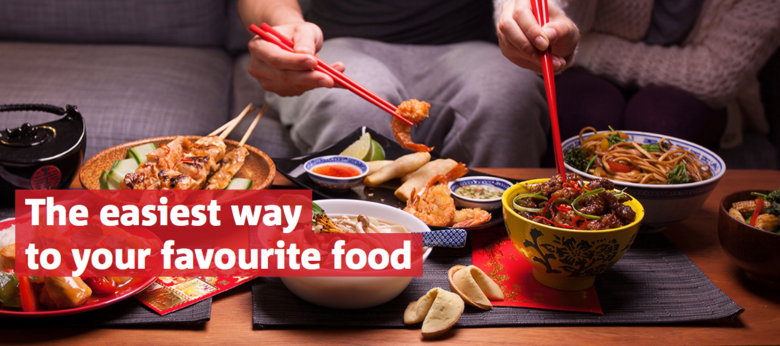 ---
Finding an ideal workplace is sure to make anybody more productive, efficient and – perhaps – love their job that much more. It so happens that Deskbookers, a Dutch startup headquartered in Amsterdam, happens to think just the same way.
"At Deskbookers," they say, "we know the best working environment inspire the highest levels of work." With that in mind, the team has developed an online platform that allows users to look for and book work- and meeting spaces on an hourly basis. At the time of writing, it seems you can choose from over 10,000 spaces.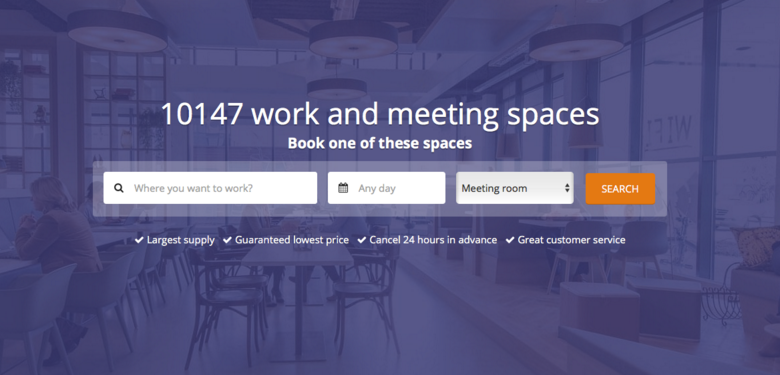 ---
Think about the city you grew up in, or the city where you're currently residing. How much has really changed around you in the past months? Years?
Back in 2011, when the Serbian team of then startup Strawberry Energy was just at the beginning of their entrepreneurial journey, they knew that they had to find a way to adapt the relatively unchanging public spaces in their immediate surroundings to the changing needs of both their fellow inhabitants and the environment.
They set out to contribute to the creation of ever smarter cities (starting with their homebase, Belgrade), and doing so by using clean, renewable sources. How? "By developing better street furniture that will make life easier in a modern smart city that cares for its residents, commuters and visitors," the team write on their website.
Their main product, the 'Strawberry Tree' serves as a public solar charger for mobile devices, which uses the sun's energy to pump juice into the devices that many of us can't seem to make it through the day without.

---
The cloud has allowed many – and in particular, large businesses – to collaborate from a distance, on the go and, quite literally, instantaneously. Yet, as the importance of the cloud has grown, so have people's concerns about the level of security it provides.
To address at least part of those concerns, Tresorit has taken things in its hands. Going by the motto "the ultimate way to stay safe in the cloud", Tresorit even launched a competition a few years ago, offering a 10,000-euro reward to anyone who managed to hack their system. Spoiler alert: At this point, we know of nobody who has been able to do so.
To date, Tresorit has raised a number of investments, including one in the amount of 3 million dollars in mid-2014.

For more startups and business tips, check our entrepreneurship section and subscribe to our weekly newsletters.