Deadline: April 30, 2023 23:59 CEST| APPLY NOW
Eligibility: AMS invites candidates from and outside Belgium with a master's degree from a recognized institution OR a 3 or 4-year bachelor's degree from a recognized institution.
Location: Antwerp, Belgium
Are you a recent or soon-to-be graduate looking to take the next step in your professional journey?
Would you like to pursue your Master's degree in a country offering great career opportunities?
Accelerate your career with Antwerp Management School Master's degree
Antwerp Management School (AMS) has opened admissions for its one-year full-time Master's programs. You can now apply for one of nine managerial degrees that will help you launch your career in international business.
Opening minds to impact the world
Sustainability is a core value embedded into AMS programs and culture. The motto: Opening minds to impact the world conveys the mission of educating leaders that have a positive impact on the world.
Antwerp Management School's efforts in developing students' consciousness leading to sustainability were recognized by the World Economic Forum in its Positive Impact Rating for Business Schools. As one of three European business schools with a positive impact culture, AMS is proud to be a transformative school.
How does it feel to study at Antwerp Management School?
AMS has been at the forefront of innovation, transformation, entrepreneurship, and ecosystems since 1959. It has been educating leaders in a vibrant international community.
It has been a beautiful journey right from the day I conceived the dream to change my career trajectory, from being a working professional to taking up studies again, to this day when I hold my degree.

The journey has been made even more enriching by my friends, alumni network from AMS and the team of professors who provided extensive knowledge pertaining to the career aspects as well as gave vital guidance which groomed my overall personality.
– Bhavesh Achhra, Category Buyer at ENGIE Solutions Belgium
Fulfill your career goals with one of nine Master's programs!
Antwerp Management School takes pride in educating top international managers who land executive positions and become successful CEOs. There are nine programs available for future leaders who are not afraid to influence the world.
Which Master's program offered by AMS suits best your personality and career goals?
The Master in Global Management combines intercultural immersion, business practice projects, and a state-of-the-art classroom experience to set you on track for an international career.
You will also have a chance to experience how international businesses work and apply your classroom knowledge in a real-life setting during international trips organized by AMS.
Are you motivated to acquire analytical and practical decision-making and management skills essential to develop a career in the finance sector?
This 10-month program at AMS gives you a chance to pursue three additional summer finance courses at Fordham Gabelli School of Business in New York to get a double Master's degree.
This Master's degree is for young leaders who aspire to manage global and complex supply chains, including topics such as managing uncertainty, production networks, and sustainability.
You will be immersed in a practice-oriented, multicultural environment in the heart of Antwerp, an influential hub of international logistics.
The program focuses on strategic, hands-on, data-driven, consulting, and commercial aspects and thus goes beyond mere personnel management.
The graduates will embark on their professional journey with the skills to maintain agile, healthy, and sustainable organizations.
With the Master in Innovation & Entrepreneurship, you will become the kind of leader to take any company, whether a start-up, large company, or SME, to the next level.
Characterized by a "learning by doing" approach and networking opportunities with entrepreneurs and investors provides a realistic idea of what it's like to build a business of your own or innovate an existing business in today's global context.
Are you looking to gain an in-depth knowledge of the fashion industry that will make you a top manager? There is no better place to study Fashion Management than Antwerp, one of the most fashionable cities in Europe.
During this program, you will experience the luxury fashion industry in Milan and witness sourcing fashion, textiles, export markets, and craft fashion in India.
A Master's in Management will provide you with the skills and knowledge you need to thrive in the business world.
It integrates the challenges of managing in the digital era to give you an advantage in the labor market while dealing with a variety of general managerial challenges.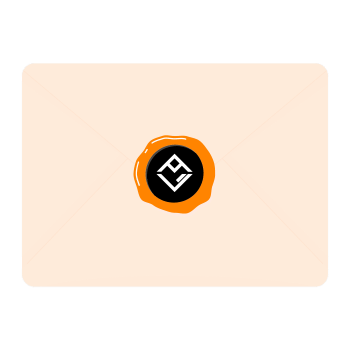 Subscribe to AlphaGamma!
Receive the latest articles, news, events, business & career opportunities to your inbox!
This Master's program educates responsible, respectful, and reflective future managers and researchers with an open and global mind, ready for entering global air or maritime businesses and organizations.
The holistic approach will equip you with the knowledge of finance, economics, and forecasting in the air transport sector, as well as marketing, strategy, and revenue management.
This interactive program provides you with sound academic management and research fundamentals combined with in-depth, real-world knowledge of the maritime transport industry.
The practical approach of the Master in Maritime Transport Management will prepare you to understand the complex nature of a career in the Maritime sector.
Antwerp is a fusion of creativity and entrepreneurship
As a large logistics center and the second-largest harbor for international and inland shipping, Antwerp offers plenty of possibilities to develop your managerial skills in various industries.
It is also at the forefront of the most fashionable European cities, gathering art, design, and history enthusiasts.
Whether you are on a job hunt or dreaming of launching your own venture, Antwerp has a hot job market and a favorable economy to develop a business.
Are you ready to develop your leadership potential? Apply now and join the future leaders pursuing Master's degrees at Antwerp Management School!
---
For more life-changing opportunities, subscribe to our weekly newsletter and follow us on Twitter, Facebook, Instagram and LinkedIn.