Deadline: August 15, 2023 23:59 CEST
[Oops, the opportunity has already expired. Sign up to AlphaGamma weekly newsletters to stay ahead of the game]| 👉 APPLY NOW
Dates: September 11 - December 22, 2023
Eligibility: everyone that has completed a level 7 programme or the equivalent. You can also be admitted using Recognition of Prior Learning.
Location: Ireland and online
Do you feel that you lack sufficient knowledge in the areas of emerging technology? 
Would you like to help businesses transform and lead them to success in the rapidly evolving technological landscape?
If you want to stay competitive in the job market of tomorrow, here is an opportunity you cannot miss:
Join the Business Models and Emerging Technologies Program at ATU
This one-semester course is designed for everyone who wants to explore the dynamic relationship between business models and emerging technologies and stay ahead of the ever-evolving technological landscape.
Whether you are an aspiring entrepreneur, business professional or an individual aiming to assist businesses in scaling their operations along with technological advancements, you will graduate equipped with valuable skills and knowledge.
Transform the business world of tomorrow with ATU
💡 Got questions about the program?
Meet the ATU team at a webinar taking place from 13:30 to 14:00 CEST on August 9th. Use the following link to sign up: register for August 9.
Excel in your career with Atlantic Technological University
Atlantic Technological University provides a transformative university experience that empowers its graduates to shape the future and drive positive change.
With a commitment to excellence in education, ATU prepares graduates to excel in their chosen fields and become agile employees of tomorrow.
After finishing the course, your skills will be recognised with a prestigious Continuing Professional Development Certificate that will give you a competitive edge in the job market.
Who is Business Models and Emerging Technologies Program for?
Do you consider yourself an agile employee with a unique skill set and expertise that emerging technologies cannot easily replace?
From 52,000 employees surveyed by PwC in their annual Global Workforce Hopes and Fears Survey, 30% are concerned about being replaced by technology in the next three years.
Additionally, a significant 39% of employees are dissatisfied with the level of digital and technology skills training provided by their companies and feel unprepared to succeed in this rapidly advancing field.
Ant this AI anxiety is not just a groundless concern. In a recent report, Goldman Sachs gauges that artificial intelligence could replace 300 million full-time jobs. Even the tech tycoon Elon Musk in an open letter signed by big names in tech, urges labs to suspend the training of new super-powerful systems, considering them "profound risks to society and humanity."
The fear of the unknown has always been present in the societies. Yet, before joining the witch hunt, understanding the nature and complexities of emerging technologies will help you work with the latest advancements.
The skills you get upon completing this innovative program will be a valuable asset that will make you stand out among other professionals.
Through this program, you will:
Learn how to create an agile culture, organisation, and asset base to thrive in an environment of change
Explore the future workplaces compared to how business and non-business professions work today
Guide businesses in embedding innovation within their core to continually develop new ways of creating and delivering value to customers in the most cost-effective way
Learn how industries collaborate in preparing for the future
Assess how business models and emerging technologies can contribute significantly to designing and implementing an organisation's strategic plan
Research contemporary developments in business models and emerging technologies
Analyse how new agile business models, disruptive technologies, and innovations influence leadership readiness for the future
Critically demonstrate how digital transformation is enabling key business outcomes for the workforce

Reflect on how the use of business models and emerging technologies can create strategic value for an organisation
You can complete the program from any place in the world. The classes are conducted online and recorded to adjust your lifestyle's pace or work schedule.
There will be two days of experiential workshops in Castlebar that require your presence. However, there is a risk you will never want to leave. How so?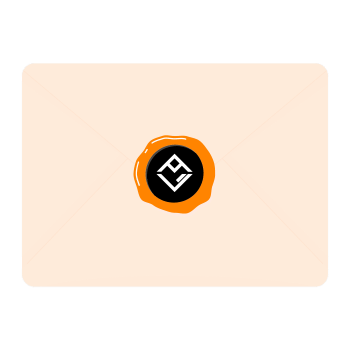 Subscribe to AlphaGamma!
Receive the latest articles, news, events, business & career opportunities to your inbox!
Explore the thriving business environment of Ireland
Ranked as the 11th best country for doing business worldwide by Forbes, Ireland truly is a leprechaun with a hidden pot full of gold. With one of the lowest corporate tax rates in Europe at 12,5%, Éire is an entrepreneurially-friendly island with a low corruption rate.
Moreover, there are many lucrative investment opportunities across Ireland, with gems hidden among idyllic landscapes.
💡 Got questions about the program?
Meet the ATU team at a webinar taking place from 13:30 to 14:00 CEST on August 9th. Use the following link to sign up: register for August 9.
From hiking the Wicklow Mountains to surfing the Atlantic waves, Ireland offers many outdoor activities to unwind and enjoy. If you are seeking a good work-life balance, this is the country that maintains the well-being and quality of life of its residents.
There are only 24 spots available to join the Business Models and Emerging Technologies Program at ATU. 👉 APPLY NOW and get the qualifications to lead the transformation!
---
For more life-changing opportunities, subscribe to our weekly newsletter and follow us on Twitter, Facebook, Instagram, and LinkedIn.