Are you a change-maker looking for funding, mentoring or support to pursue your studies, your research paper or a project? Are you a current student or a recent graduate?
In case you are, then take a look at the list of fully-funded fellowships offering educational opportunities and a boost for your career.
Fully-funded fellowships to accelerate your career in 2022
---
Deadline: March 24, 2022 | Apply here
Eligibility: young leaders between 17-24 who are working on storytelling projects at the intersection of gender equity and climate change or environmental justice
Location: virtual
Successful applicants receive a $5,000 stipend and participate in a year-long virtual program consisting of professional development, creative enrichment and practical support in the production of a narrative project which Fellows complete as part of the program.
---
Deadline: March 31, 2022 | Apply here
Eligibility: journalists from Central and South-Eastern Europe who have an idea for a story that needs dedicated on-the-ground reporting, in-depth research, generous funding and sustained editorial attention to do it justice
The Fellowship provides:
a bursary of €3,000
the chance to improve your reporting skills by working in close collaboration with world-class editors
ongoing mentoring and support from BIRN's leading regional journalistic network, present in 14 countries of the Central and SEE region
the opportunity to participate in an introductory seminar focused on reporting and storytelling techniques
the chance to win additional awards worth between 1.000 and 3.000 euros for the best three stories
worldwide publication of reports in local languages and English through our network of media partners
membership of the Fellowship alumni network, designed to support networking between fellows who have participated in the programme since 2007
---
Deadline: March 31, 2022 | Apply here
Eligibility: graduates and post graduates from any of the diverse streams: Engineering, Applied and Pure Science, Commerce, Management, Humanities and Liberal Arts, Social Work, Psychology and Behavioural Science, Mathematics, Journalism and Mass Communication, Education, Law etc. not older than 26 years old
Gandhi Fellowship provides:
a stipend of Rs 14,000 (taxable)
a fixed monthly phone allowance of Rs 600 (taxable)
rent-free accommodation
transport and other allowances as applicable based on the need to support the fruition of ideas of the fellows post-fellowship
Basic monthly sustenance of Rs 7000 (pre-tax) and
Interest-free reserve amount of Rs 1,61,000 cumulated from the remaining Rs 7000
---
Deadline: April 1, 2022 | Apply here
Eligibility: graduate students who are working in areas that advance AIER's mission
Location: Great Barrington, MA, the United States
Graduate Fellows receive a $350 per week living stipend. Participants living further than 300 miles from Great Barrington, MA will be reimbursed for travel up to $1000.
Housing is provided in the AIER manor or cottages right on campus, close to the beautiful town of Great Barrington. Lunch is provided for AIER staff, fellows, and interns every workday.
---
Deadline: April 15, 2022 | Apply here
Eligibility: the fellowship is offered to women scientists from science- and technology-lagging countries (STLCs) to undertake PhD research in the natural, engineering and information technology sciences at a host institute in another developing country in the Global South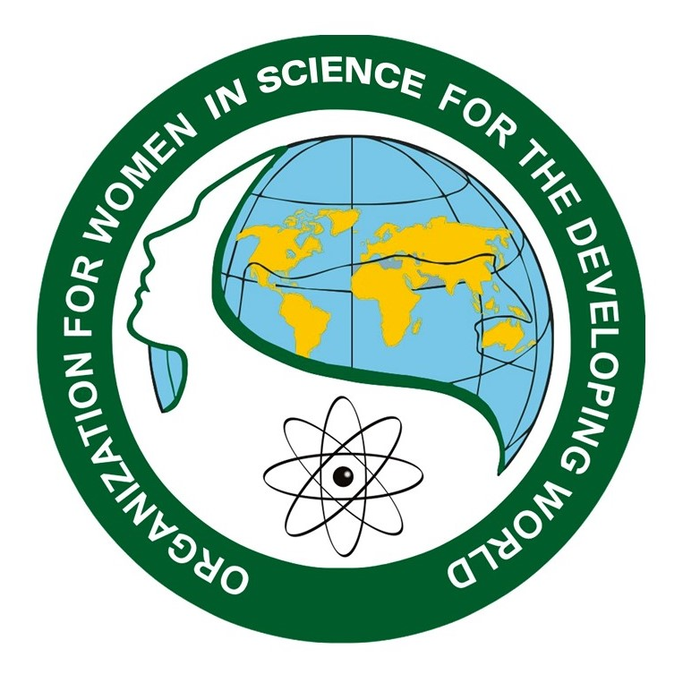 The OWSD fellowship covers:
A monthly allowance to cover basic living expenses such as accommodation and meals while in the host country
A modest annual support allowance to be used at the student's discretion to support their research environment
A return ticket from the home country to the host institute for the agreed research period
Visa expenses
Annual medical insurance contribution
The opportunity to attend regional science communications workshops, on a competitive basis
Study fees (including tuition and registration fees) in agreement with the chosen host institute which is also expected to contribute
---
Deadline: April 22, 2022 | Apply here
Eligibility: applicants must be enrolled into a full-time PhD in Computer Science or related areas at a university in Africa; applicants for the 2022 Fellowship must have started their program on or after 1-Jan-2022; students must remain enrolled in the PhD program for the duration of the Fellowship or forfeit the award
The fellowship offers:
Up to 3 year Fellowship
US $30K to cover stipend and other research related activities, travel expenses including overseas travel
Google Research Mentor
---
Deadline: May 15, 2022 | Apply here
Eligibility: candidates must have a bachelor's degree and at least three years of full-time relevant experience in peace or development work
Each year, Rotary awards up to 130 fully funded fellowships for dedicated leaders from around the world to study at one of the Rotary peace centers. The fellowships cover tuition and fees, room and board, round-trip transportation, and internship and field-study expenses.
---
Application opens: March 15, 2022 | Apply here
Eligibility: graduates with initial leadership experience holding Brazilian, Chinese, Indian, Russian, South African or American citizenship
Location: Germany
The fellowship covers:
a monthly fellowship grant of 2,170 euros, 2,470 euros or 2,770 euros – depending on your training and career level
an intensive language course before you begin your fellowship and funding for German courses during your fellowship
individual support during your stay in Germany
additional financial support, e.g. for accompanying family members, for travel expenses, for full private health insurance or for an additional German language course
joint events where you experience professional and personal intercultural exchange with other fellows from your year group and gain insights into German culture and society,
networking activities that enable you to collaborate in peer groups and independently organise smaller network formats with other fellows,
a two-week study tour through Germany as well as a number of events where you can connect with other fellows and meet representatives of German businesses and institutions
extensive alumni sponsorship, in particular to support long-term connections with your cooperation partners in Germany over the duration of your entire professional career
---
The application opens on July 15, 2022
Deadline: September 15, 2022
Eligibility: you must hold a Ph.D. or equivalent degree in chemistry, computer science, Earth system science, economics, mathematics, neuroscience, physics, or a related field; candidates must be members of the faculty of a college, university, or other degree-granting institution in the U.S. or Canada; candidates must be tenure-track, though untenured, as of September 15 of the nomination year; candidate's faculty position must carry a regular teaching obligation
The Fellowship amount is $75,000. The funds may be used by the fellow for any expense judged supportive of the fellow's research including staffing, professional travel, lab expenses, equipment, or summer salary support.
---
The application will open in summer 2022
Eligibility: all applicants must propose a project focusing on the political, social, economic, legal or cultural aspects of democratic development; be mid-career professionals or possess a doctorate
Loation: Washington, D.C., the United States
Each fellow receives a monthly stipend for living expenses, plus basic health insurance and roundtrip travel to and from Washington, D.C., at the beginning and end of the fellowship period.
Fellowship payments are calculated to cover cost of a short-term, furnished rental apartment, plus "cost of living" for food, local transportation, and other necessities. Fellows are provided with a fully equipped office, plus a limited budget for long-distance phone calls and professional travel within the United States.
---
The application opens on September 1, 2022
Deadline: September 29, 2022
Eligibility: candidates must be at least 24 years old at the time of the application deadline; residents who currently live in Minnesota, North Dakota, South Dakota or one of the 23 Native nations within that same geography, and has lived there for one continuous year immediately before applying
The Fellowship is a flexible grant of up to $100,000 to help you strengthen and develop your leadership. As a Fellow, you define your own vision and create a unique Fellowship plan to learn the skills and build the relationships that will help you make your vision a reality.
Are you planning to apply for one of these fully-funded fellowships? Which one will be your pick? Let us know in the comments!
---
For more fellowships, events and programs, check our opportunities section and subscribe to our weekly newsletters.