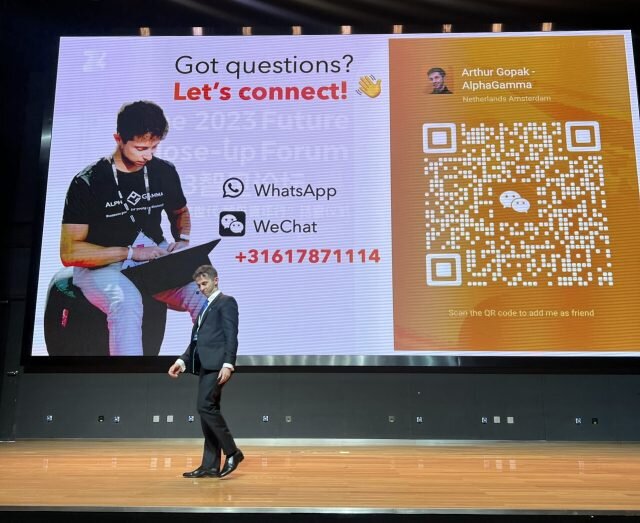 At the end of June this summer, I got invited to take part in the first edition of Future Close-Up Forum 2023.
Needless to say I was beyond excited once I heard about this opportunity. That was my first time not just exploring China, but visiting Asia in general.
After my return, the first question that I got (and still am being) asked during client meetings and team sessions: "how did you like China?"
I realized that I kept repeating myself during those Zoom calls. So I decided to express my highlights in this article as well.
What was the program about?
During the Future Close-Up Forum, I wasn't just on my own. There were 15 other key opinion leaders (also called KOLs or influencers). The program was organized by the teams of THINC Fellowship, Tencent, and CICG, and the in-person experience was possible because the COVID restrictions were lifted this April.
Throughout the duration of the forum, I explored the Chinese economic and technological trends, visited several key players in the innovation ecosystem and academia, and got to enjoy the local culture as well.
The first thing that has already impressed me from Day 1 is that about half of other participants were already fluent in Chinese. I enjoy learning languages (I speak 5 of them), so I gave Chinese a try and realized this would involve a serious time commitment on my part. So I have huge respect for individuals speaking Mandarin.
In 8 days, we got to do a lot: we travelled to two different cities – Shenzhen and Beijing, we visited Tencent, HONOR, Ping An, Communications University of China, China International Communications Group. These visits were filled with the gastronomic tours while I was able to also squeeze in meetings with my friends and prospective clients.
5 stereotypes that got shattered during my trip to China
I should say, however, that for my entire life, my perception of China was based on reports, research articles, opinions of policy experts and economists, as well as friends and acquaintances who visited the country on their own.
While my trip is definitely among my personal highlights of 2023, here are the 5 biggest stereotypes that got crushed in those 8 days.
The list is in no particular order. Here's the gist:
5. The Chinese people are very conservative
4. China is a developing economy
3. Everybody eats dog meat in China
2. Green economy is booming only in Europe
1. China is too different to be understood
---
5. The Chinese people are very conservative
That was one of the biggest revelations to me. Based on my understanding, I expected to be in a very hostile environment outside of the forum hours.
I also understand that whenever I join programs like the Future Close-Up Forum, I am exposed to individuals and organizations that are – most of the times – exemplary of their organizations, communities and even countries.
However, during the program I had at least 7 encounters when random people in the streets or at the hotel that I stayed, approached me and wanted to talk to me. When I told them I don't speak Chinese, they blushed and walked away. I shared my experiences with my Chinese friends and they explained that they probably wanted to compliment me on my outfit or something like that. I had 1 occasion when I was able to interact with another stranger in English (he even used to live in the Netherlands while studying at University of Delft!).
To me, these cases indicate the level of friendliness and openness. When I compare these instance to Europe, I experienced similar encounters mostly in Ireland.
4. China is a developing economy
When I traveled to China and got back to Europe, I felt like I returned from the future. The level of tech advancement – cashless payments, electric cars, robots inside hotels offering contactless deliveries, paying with a QR code at restaurants.
It almost seemed to me what Europe at least is trying to achieve, China already has this implemented in Beijing and Shenzhen that I visited.
The recent UN's report calls China a developing economy, but I feel that's at least unfair to call a country with that infrastructural development this way.
When it comes down to the quality of life, I was told by my friends about the smog problem (and it definitely is significant in Beijing) and I experienced it as well. However, I also experienced it during my last visit to London while attending Digital Marketing World Forum.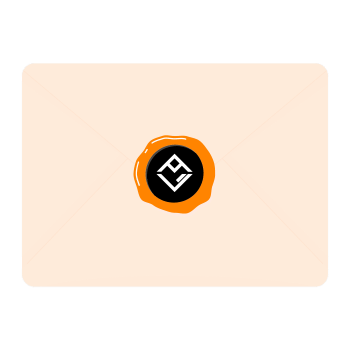 Subscribe to AlphaGamma!
Receive the latest articles, news, events, business & career opportunities to your inbox!
3. Everybody eats dog meat in China
I expected to be shocked by the food preferences of my new Chinese friends. Previously I've heard lots of exotic stories related to this, including the fact that dog meat is considered the most favorite dish by the locals.
While coming to terms with this, I kept an open mind and wanted to try out as many new dishes I could. To my surprise, the food options are incredibly diverse. You can find places where they serve you more traditional dishes like dumplings, noodles,
Of course, there are more daring dishes. I felt adventurous, and I eventually tasted a wild pigeon!
2. The green economy is booming only in Europe
The green economy is a huge topic in Europe. The European Commission even designed and is currently implementing the GreenDeal, which aims to support initiatives, policy actions and innovations that preserve our planet and reduce the carbon dioxide emissions.
One of the largest initiatives related to the green economy is the rate of adoption of the Electric Vehicles (EVs). To me it was another revelation to see so many EVs in Shenzhen and Beijing. What was even more astonishing is that the locals perceive it as part of their daily lives.
Nowadays, China is the largest adopter of the EVs worldwide.
1. China is too different to be understood
The first 48 hours in China felt to me like I travelled to a different planet. The culture, language, religion, national cuisines, all seemed to be so new to me. I've previously read books and materials on these matters, of course, and it was pretty confusing at times. But it eventually started making sense when I arrived to the country.
I laughed at the same jokes, got sad about the same misfortunes, I was able to connect with people despite the language barrier, and I was able to meet new friends and partners in Asia for AlphaGamma thanks to this program.
To get a bit of understanding about China, you definitely need to visit the country. I'm thankful to the Future Close-Up Forum team for the opportunity, and I encourage everyone to join the next editions of the program!
What were your experiences in China? How did you like it there? Let me know in the comments below!
---
For more life-changing opportunities, subscribe to our weekly newsletter and follow us on Twitter, Facebook, Instagram, and LinkedIn.