In the previous article we have talked about the ways in which Airbnb nails its monetization, growth and customer experience with technology.
In this article we will take a closer look at the substance of Airbnb's service, because while it is important to manage and grow your business smartly, at the end of the day it is what you can offer to your customers that truly determines success.
If you're looking to achieve Airbnb levels of success, you'll have to deal with major issues including global payments, search & discovery, messaging & communication, and trust & safety.
Global Payment
Given the fact that Airbnb has a presence in 190 countries, you can only imagine how many transactions they must process every day.
Airbnb is licensed as a money transmitter, but it doesn't handle the payment process by itself. To facilitate the massive amount of commerce that moves through the app, they integrate with dozens of local payment providers and maintain bank accounts in several currencies.
For the US, Airbnb uses Braintree, one of the best payment systems out there (Uber also uses Braintree). We compared Braintree with Stripe, its main competitor, and came to the conclusion that Braintree is much more impressive given the wide range of payment possibilities it provides.
Check out Airbnb's blog where they share a few secrets about building an international payments platform using Ruby on Rails as a development platform.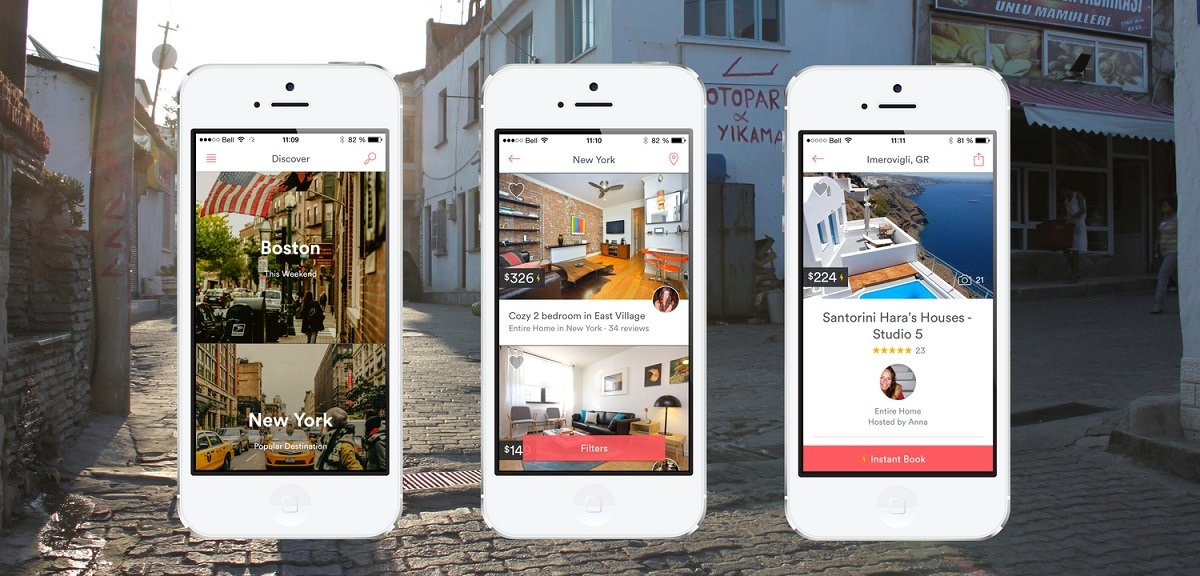 Trust & Safety
Reliable service is probably the most important criteria for users, especially if you're developing an app like Airbnb.
A valid email address and a phone number, which were initially the only requirements to build a user profile on Airbnb, don't serve as a solid foundation for trust anymore. Now Airbnb ensures trust & safety in a number of ways:
Private messaging before a reservation is booked. A message that includes a user's contact details gets deleted automatically by Airbnb's messaging system. This way the platform makes sure all transactions go through the site. Users may exchange their emails and phone numbers, but only after the reservation is booked.
Reviews and references. Reviews are written by guests and only after the booking process is complete, whereas references are endorsements both hosts and guests can receive from friends. A user can write a reference only when it is requested.
Social connections. Users can find places to rent from hosts who are direct Facebook friends, or friends of friends, or they can see if a Facebook friend has reviewed a host. This feature adds more confidence to the booking process. To enable social connections, Airbnb integrated with Facebook's Graph API, a consistent view of the Facebook social graph which represents objects and the connections between them.
$1,000,000 Host Guarantee. Airbnb provides up to a million dollars in compensation to hosts should their property be damaged by guests. Read more about this policy here.
Verified images. The hosts are offered the option of having photographers take photos of the accommodations they offer for free. If a host opts to do this, the photographs taken will be included in their listings with the tag " Verified Photo."
When Airbnb had only just launched, New Yorkers did a poor job of presenting their listings. That's why the co-founders went door-to-door taking professional pictures of every apartment registered on the platform. This resulted in Airbnb's revenue in the city doubling.
Search & Discovery
In New York alone, Airbnb has more than 35k listings of diverse properties.
How does the platform compute relevance when there are so many factors that need to be taken into account? Airbnb's stack is capable of handling a great number of scalability issues. Here is what they did to perfect their search & discovery process:
Airbnb
built a sophisticated search algorithm to determine location relevance. It combines dozens of signals to surface the listings that correspond to a user's query. What's more, Airbnb encourages hosts to take care of their guests. Those who do will have their listings posted above others in search results. The factors they consider include quality of the ad, simplicity of the booking process, and the degree to which the accommodations fit a guest's preference.

created a more engaging discovery experience which they called Wish Lists. Giving users the ability to save properties by pressing a heart icon resulted in a 30% increase in user engagement.

launched Airbnb Neighborhoods to let users visually experience the places they are planning to visit. This initiative pushes Airbnb into the area occupied by travel apps, such as Hipmunk, Gogobot, and Triposo.

hired a discovery team to figure out where people want to go based on who they are. The team processes natural language in reviews, listing descriptions, and searches to build a machine-powered travel agent who can recommend the perfect place to stay. They apply an open source software called the Stanford Part of Speech Tagger to build machine learning algorithms which assign a variety of attributes to different locations. Check out Airbnb's new tool for understanding locations, and the relationship between one location and another.

developed an open source framework, AirMapView, which supports multiple native map providers and enables interactive Google Maps for devices with and without Google Play Services (Chinese smartphones, for example).
After listing all these great solutions above, I can definitely say that Airbnb is a kickass innovative company. The Airbnb's tech stack is impressive to say the least. However, they do use some standard tools, like filters, that help guests find the right place to stay. Users can search by date, number of guests, listing type (private /shared room or entire house), price, listing info (bedroom, beds, bathrooms), amenities (anything from wifi to the number of fire extinguishers), and whether or not they need an instant booking or can wait for 24 hours for the host to accept or decline the reservation.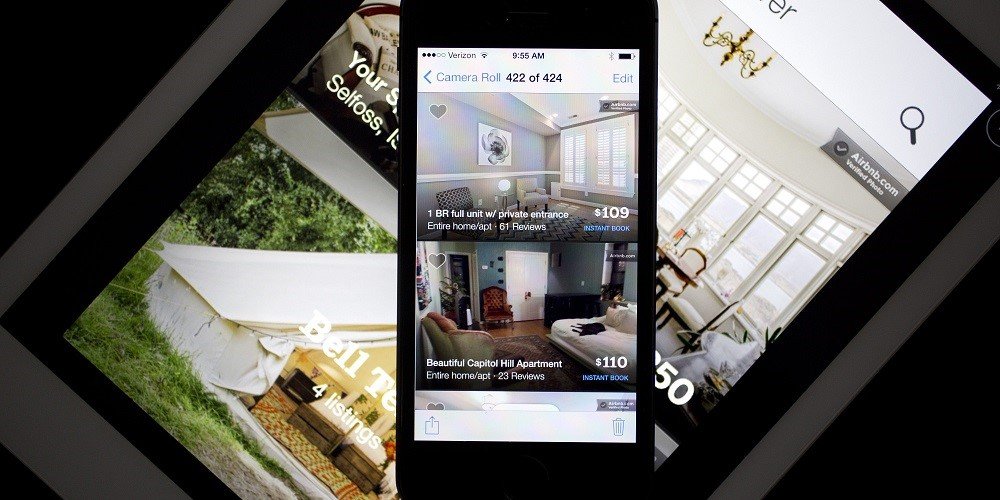 AirBnB Messaging & Communication
You might wonder what measures Airbnb takes if a host has not responded to a request after 24 hours. Somebody needs to ping them, right? Airbnb's experience suggests two ways to handle this situation – call the host manually or have technology do it for you, automatically. Airbnb texts hosts who have not responded to a request. The SMS contains information about the potential guest, booking dates, and the price for the stay. The host can respond to this message instantly.
Airbnb uses Twilio to automate mobile communication between rental hosts and potential guests via text messaging. Twilio is a cloud communications company which you can use to programmatically send, receive, and track SMS's, make VoIP calls in your app, send MMS's, and make phone calls. Twilio's telephony infrastructure is hosted on Amazon Web Services, which provide connectivity between HTTP protocol and the public switched telephone network (PSTN) through Twilio APIs. It supports over 1,000 global carrier networks for SMS, which translates in coverage to over 150 countries. Sounds like a great service for those who want to develop an app like Airbnb!
Guess who else uses Twilio for text messaging? Uber, of course. These two giants have so much in common!
So who knows, maybe you can knock on the door of the business travel industry with your own sharing economy app? If not, I'm sure there is room to disrupt with an app for home rentals, but only if you're ready to hire good lawyers to deal with tons of legal risks 😉
For more business and career tips, check our entrepreneurship section and sign up for our weekly newsletters.