Have you been considering relocating to a country offering opportunities to advance professionally?
Would you like to live in a high-income country with great educational facilities and high quality of life?
Located in the center of Europe, Belgium is a country of opportunities. It is ranked 11 as a country with a high quality of life. It is a politically and economically stable country and a place where society feels safe and happy.
As one of the founding countries of the European Union, this small country plays a leading role on the international stage. It is home to the European Commission and Parliament, the Council of the EU, and many international organizations.
Are you curious about what makes Belgium one of Europe's most attractive countries to live in for people from all over the world?
🇧🇪 Belgium: a small country with big career opportunities
The job market in Belgium is blooming. In 2022, 76% of Belgian employers experience difficulties filling their vacancies. There is a high demand for skilled employers in this high-income country.
With a minimum salary of €1,955 per month, and an average annual wage of around €54,800, Belgium is the sixth highest-paid country in Europe.
Among the most sought-after professionals are IT specialists, finance and banking consultants, managers, construction workers, business analysts, and hospitality personnel. There are job openings in every industry looking for a qualified workforce.
Among the highest-paid positions with monthly salaries are:
Chief Executive Officer – €12,960
Country Manager – €11,253
Sales Director – €10,409
IT Director – €10,249
Leasing Director – €9,887
Economic/Financial Manager – €9,493
Managing Director – €9,475
Air Traffic Controller – €8,966
Pilot – €8,712
Judge – €8,688
Is it hard to get a work permit in Belgium?
Citizens of EEU countries and Switzerland do not need a work permit to work in Belgium. Non-EU nationals need to apply for a work permit and a national long-stay visa, also called a D visa. Self-employed entrepreneurs must hold a professional card to do business in the country.
Once your candidature for a job opening gets accepted, the employer applies for the work permit on your behalf. Therefore, finalizing the arrangements allowing foreigners to work legally in Belgium is not an exhausting process.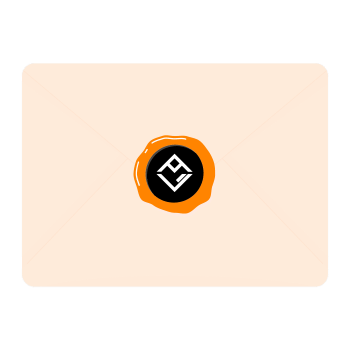 Subscribe to AlphaGamma!
Receive the latest articles, news, events, business & career opportunities to your inbox!
Get your world-class education in Belgium
Belgians are a highly educated society, thanks to the number of institutions offering great quality teaching. In the education rankings, this little country scores very high.
As a multicultural country, Belgium welcomes foreign students and helps them develop their potential through innovative programs.
Antwerp Management School quality of education is accredited by:

⭐ Association to Advance Collegiate Schools of Business (AACSB)

⭐ The Accreditation Organization of the Netherlands and Flanders (NVAO)
One of the most innovative and dynamic institutions in Benelux is Antwerp Management School. If you are looking to succeed in the business world, the curriculum is designed to prepare students for the pace, intensity, and competitiveness of today's job market.
Antwerp Management School offers 9 full-time Master's Degree programs, in English, for recent graduates and young professionals
AMS' Master's Degrees are a bridge between your academic education and the business world.
Life at Antwerp Management School
Industry professionals living in Belgium can boost their knowledge and skills by attending a variety of events, like ITF World, European Summit, Digital Finance Summit, and AWS Symposium.
For startups, there are various accelerators available, such as Birdhouse Accelerator, EIT Digital, eFounders, SportsTech Belgium, and many more.
Pursue your career in the land of picturesque towns and lush nature
Located in Northwestern Europe, Belgium is divided into three regions: Flanders in the north, Wallonia in the south, and Brussels-Capital Region.
Official languages in Belgium are French, Dutch, and German, however, the country is ranked sixth among 111 countries for its level of English proficiency.
Why should you move to Belgium?
Famous for its canals and lakes, Belgium has plenty of places for idyllic getaways. If you enjoy recharging batteries surrounded by nature, the green countryside is waiting for you. You can also choose to relax by listening to the soothing sound of the North Sea.
Out of the beautiful cities in Belgium, one of the most important seaports – Antwerp, is a real gem. This ethnically diverse city has a rich history and beautiful architecture. Located by the River Scheldt, Antwerp is one of the most vibrant places in Europe.
If you feel like Belgium is a perfect place for you, consider Antwerp as your future home!
Would you like to move to Belgium? What is the best country to pursue your career? Let us know in the comments!
---
For more life-changing opportunities, subscribe to our weekly newsletter and follow us on Twitter, Facebook, Instagram and LinkedIn.