Are you looking for an opportunity to put your startup in the spotlight?
Prepare your pitch and grab one of 12 chances to gain international recognition, funding and other benefits to growing your venture!
The available pitching opportunities in the upcoming months have been listed in chronological order below. Good luck!
🎤 12 pitching opportunities for startups to attract investors in 2022
---
Deadline: May 6 | Apply here
Eligibility: Tech startups
Location: National Harbor, MA, the United States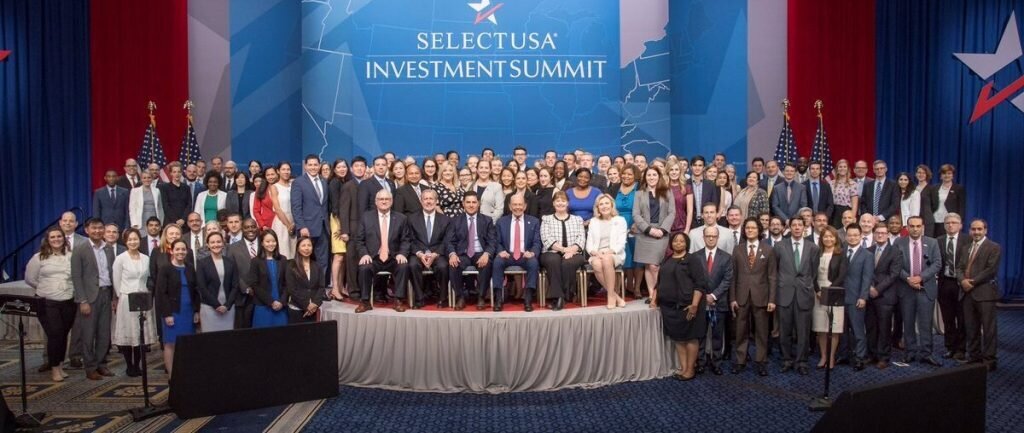 Companies in all pitching sessions will make their pitch in front of an audience of Investment Summit attendees and a panel of 3-4 judges, including venture capitalists, corporate investors, representatives from startup ecosystems, and industry experts.
---
Deadline: TBA | Apply here
Eligibility: Early-stage companies from all geographies in any industry. Startups should have an MVP
Location: San Francisco, CA, the United States
TechCrunch's Startup Battlefield is the world's preeminent startup competition. Starting in 2022, Startup Battlefield 200 will showcase the top 200 startups from around the globe across multiple industries.
---
Deadline: June 1 | Apply here
Eligibility: seed or early-stage high-tech startups in Israel with an extraordinary ideas are welcome to apply
Location: Israel

THE PITCH is the leading startup competition in Israel. As a participant, you will enjoy working closely with mentors from top Israeli VCs and with leading professionals who will help you sharpen your pitch and prepare for the big day! Journey 2022 – your once-in-a-lifetime opportunity to present to the most influential people in the Israeli high-tech ecosystem and give them the show of your life!
---
Deadline: June 2 | Apply here
Eligibility: Startups from North America
Location: Online
Unicorn Battle in North America – part of the World Largest Startup Pitch Contest where famous international VCs and Business Angels meet extraordinary startups worldwide!
---
Deadline: June 30 | Apply here
Eligibility: startups founded after 1st Jan 2018
Location: Vienna, Austria
#MOI2022 is the leading insurance & insurtech event in Austria, gathering Vienna innovators, tech enthusiasts, and investors. For INSURY STARTUP AWARD and have the chance to attend, pitch, and exhibit at #MOI2022.
---
Deadline: July 2 | Apply here
Eligibility:tech-enabled, revenue-generating businesses (under $1M) founded by people who identify as Black/Brown and woman
The BGV Pitch Competition is a crowdfunding meets pitch competition. The audience votes with their dollars via our tech platform to determine the winner. The person with the most votes wins (not the most money raised).
---
Deadline: July 31 | Apply here
Eligibility: Your startup should have a functioning product with traction/feedback, a strong team and be ready for an investment
Location: Tartu, Estonia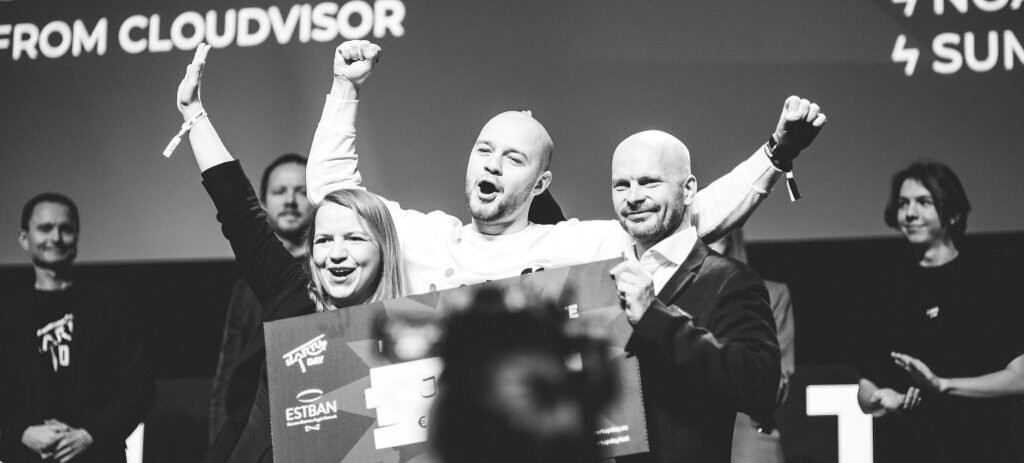 Startups – this is your chance to shine in front of 3000 attendees from all over the world: potential investors, clients, partners and international media. In addition to visibility, the best startups will be listed among the best in the region and awarded unbelievable prizes.
---
Deadline: TBA | Apply here
Eligibility: Company's product/service must have launched within the past two years, or be launched within six months after the Hatch Pitch event; founders must retain some portion of ownership in the company, receive less than $5 million in funding from 3rd party investors
Location: Houston, TX, the United States

Join the radical pitch competition for innovative startups tackling environmental, economic, and social challenges to make life better.
---
Deadline: TBA | Apply here
Eligibility: PITCH is open to startup attendees at Web Summit that have received under €3 million in funding to date.
Location: Lisbon, Portugal

Web Summit Startup Programme offers you the chance to join a global community of startups, each one selected by the Web Summit team for its potential, uniqueness and world-changing ideas.
If chosen, you'll get three tickets to Web Summit for €995, access to Investor Meetings, and be eligible to apply for PITCH, 40 words, pitching masterclasses and more.
---
Application opens in summer
Eligibility: U.Pitch contestants must be currently enrolled as a college student or have graduated from an undergraduate or graduate program within the past six months
Location: Chicago, IL, the United States
At U.Pitch, all it takes is 90 seconds. 90 seconds to go from "just an idea" to an idea that's been reviewed by top talent in the startup ecosystem, validated, and ultimately awarded a piece of $10,000. Ready to change your life in 90 seconds?
---
Deadline: September 9 | Apply here
Eligibility: Start-ups seeking to raise a seed or a Series A financing round
Location: Strasbourg, France and online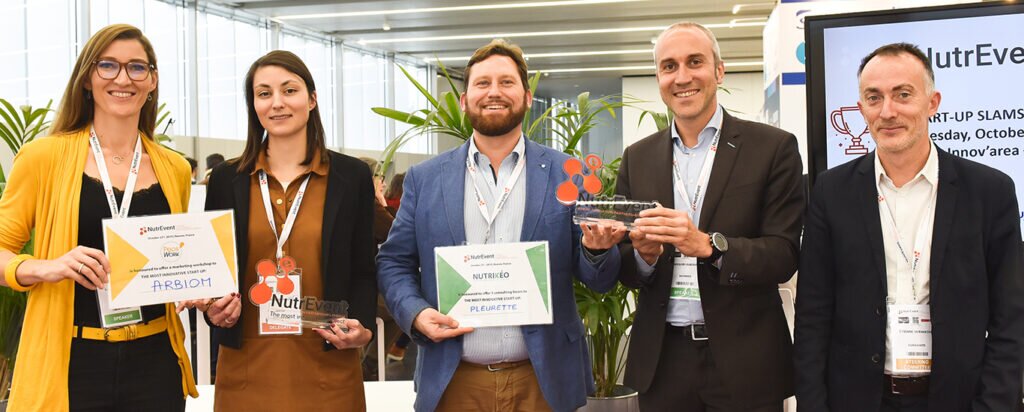 The Start-up Slams are a great opportunity for young companies (and particularly start-ups seeking to raise a seed or a Series A financing round) to showcase their project in front of potential partners and investors in the Life Sciences field.
---
Deadline: November 2022 | Application opens soon
Eligibility: pre-seed and seed companies in the education technology sector with clear ties to digital learning and skills
Location: San Diego, CA, the United States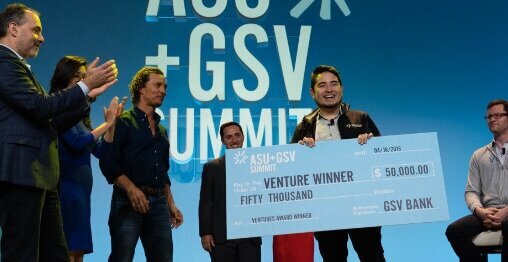 Grab your chance to compete for a prize pool of $500,000 in non-dilutive capital, $500,000 in prizes.
The GSV Ventures team is uniquely qualified to partner with the most important companies across the "Pre-K to Gray" digital learning sector, investing in exceptional entrepreneurs driving massive digital disruption.
🤓 Which of these pitching opportunities are you going to apply for first? Let us know in the comments below, fill in the contact form or drop us a line on our social media channels!
---
For more life-changing opportunities, subscribe to our weekly newsletter and follow us on Twitter, Facebook, Instagram and LinkedIn.