Dates: October 27-28, 2017 | Get your ticket here
Get 50% off with the discount code "FOR50"
Location: The Madison Square Garden Theater, New York, USA
This October, the Synergy Global Forum gathers iconic leaders and experts on one stage to discuss today's most pressing topics and trends.
Meet 12 global icons – Richard Branson, Jack Welch, Gary Vaynerchuk, Malcolm Gladwell, Steve Forbes, and many more – and mingle with 5,500 like-minded leaders in the world's most famous arena.
Learn what the future holds through engaging and breath-taking speeches delivered by the most prominent and internationally-acclaimed experts and speakers.
Follow the latest trends in tech
During the Forum you will discover ideas and trends – in AI, Digital Marketing, FinTech, Media – that will disrupt most of the traditional industries as we know them today.
Are you a leader in your field, an entrepreneur, or are you simply seeking to gain purpose in your life and curious about business?
Then two days at the Synergy Global Forum will enrich and equip you with the latest insights, thought-provoking presentations, and long-lasting inspiration for years to come.
Amongst other topics, you will learn:
How to build a multi-million dollar business;
The next trends in tech;
Whether you should catch the Bitcoin wave; and
Artificial Intelligence in business.
Meet the world-class leaders
At the forum, you will have a chance to meet sir Richard Branson, founder of Virgin Group; Steve Forbes, Chairman and Editor-in-Chief of Forbes Media; Nassim Nicholas Taleb, author of "the Black Swan", "Antifragile" and "Fooled by Randomness"; Malcolm Gladwell, author of bestsellers "Outliers", "Blink", and "The Tipping Point"; Daniel Goleman, psychologist and author of "Emotional Intelligence"; Robin Wright, philanthropist and world-famous star of the House of Cards series; Simon Sinek, leadership expert, author of "Start With Why", "Leaders Eat Last", and "Together is Better"; Jack Welch, legendary manager, ex-CEO of General Electric; Ray Kurzweil, inventor and futurist; Jimmy Wales, founder of Wikipedia; Gary Vaynerchuk, founder of VaynerMedia; and Guy Kawasaki, Apple evangelist and venture capitalist.
Synergy Global Forum 2017
Expand your global network
Join more than 5,500 like-minded professionals and experts from all over the globe in the "city that never sleeps"! This is your moment to meet potential partners, customers, and friends for life.
The Forum is a place to build meaningful and lasting relationships. Share the knowledge, exchange ideas, and keep the discussion going long after the weekend is over.
"Synergy is the powerhouse event of the fall."
– Inc.
The idea behind Synergy Global Forum is to revolutionize the mindset of entrepreneurs and managers.
The forum is meant to bring inspirational speakers to offer a "Master Class in Disruption", changing the way we think and act on new ideas.
For the first time, internationally recognized speakers came together on one stage to deliver a unique learning experience for those seeking self-improvement and new opportunities to grow.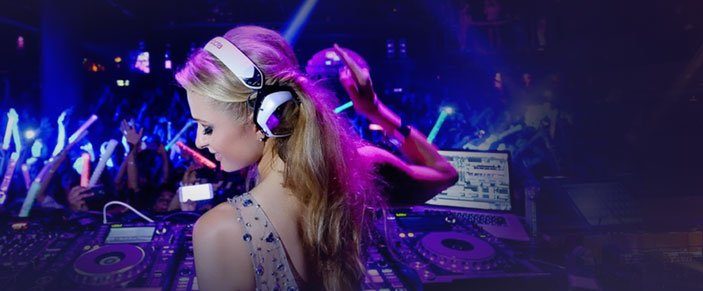 Spend your weekend in class
New York is not only a financial and business center, but also a city of world-class entertainment.
During the Forum, you will get a chance to enjoy the exclusive performance of DJ Paris Hilton, the American TV and media personality, model, and actress.
But wait, there is more!
If you want to enjoy New York to the fullest, you will be able to join cultural and recreational programs tailored specifically for you.
Visit restaurants, famous musicals on Broadway, museum tours, and view the main attractions of the city!
Don't miss the biggest networking event in the US! Get your ticket today! (your 50% discount code is FOR50)
---
For more opportunities, check our opportunities sections and subscribe to our weekly newsletters.