Deadline: May 1, 2023 23:59 CEST| 👉 APPLY HERE
Dates: June 26-28, 2023
Eligibility: open to students currently enrolled in a university or college residing in Europe
Location: Berlin, Germany
Are you seeking an opportunity to dive into a real-world case study and generate innovative solutions?
Do you have what it takes to shape the future of digital business?
If yes, here's an opportunity you cannot miss:
Join Talent Meets Bertelsmann, a premier global career event
We are excited to announce that the 15th edition of the top international career and networking event is now accepting applications.
Talent Meets Bertelsmann invites you to bring your tech, entrepreneurial or creative mindset, and strong communication skills to join an interdisciplinary team and collaborate with experienced entrepreneurs on business challenges in tech & data and the media industry.
This year's edition of Talent Meets Bertelsmann focuses on three areas. Are you an innovator in one of them?
Business & Management
Creative & Media
Data & Tech
If you have a relevant background and aspirations to establish a promising career within a multinational media, services, and education corporation, this event is for you!
Why should you participate in Talent Meets Bertelsmann?
After getting to know the open, creative and entrepreneurial culture of Bertelsmann at TMB, I felt even more enthusiastic to apply for the Future Leaders Graduate Program – and luckily, I got accepted and started my Bertelsmann journey just a few months after TMB!
– Theresa Rutscheidt, TMB 2021 alumna
Expand your network of like-minded students and together create a successful career through collaboration, innovation, and networking:
💡 Brainstorm disruptive ideas together with a group of students from various backgrounds.
🙋‍♂️ Participate in collaborative workshops on trending business subjects.
🤖 Tackle the challenges of digital transformation.
🧑‍💼 Work closely with experienced Bertelsmann intrapreneurs.
🧠 Collaborate with an interdisciplinary team to form innovative solutions.
🤝 Build a valuable network of professional contacts among Bertelsmann executives
💬 Get individual career consulting
🎤 Present your ideas to a jury of Board members.
🏆 Win cool prizes.
🌍 Join the Bertelsmann alumni community of 800+ members worldwide
🥂 Attend a party you'll never forget!
The organizers will cover the cost of your accommodation and travel expenses up to €200 for students travelling within Germany and up to €300 for students from other European countries.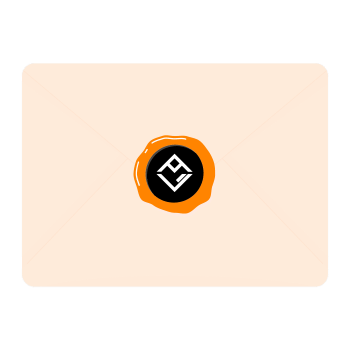 Subscribe to AlphaGamma!
Receive the latest articles, news, events, business & career opportunities to your inbox!
Explore Berlin: a multicultural hub

Berlin is renowned for its diverse and inclusive culture, making it an ideal city for people from all over the world to meet and connect with like-minded peers.
During these three summer days in Berlin, you will enjoy a lively and vibrant atmosphere, with plenty of opportunities to discover the city's culture and outdoor spaces. From trendy cafes to bustling street markets, Berlin's vibrant neighbourhoods offer an array of unique experiences.
Are you ready to shape the future of digital business with your ideas, passion and team spirit? Apply now for the Talent Meets Bertelsmann and join the community of aspiring professionals!
---
For more life-changing opportunities, subscribe to our weekly newsletter and follow us on Twitter, Facebook, Instagram and LinkedIn.