*Register today and receive a EUR 200,- discount with code:  ALPHAGAMMA200
Dates: May 15-16, 2019| Register here
Prices: starting from EUR 1299,-*
Location: Amsterdam, the Netherlands
Connected Insurance Europe 2019
Connected Insurance Europe is bringing together the core pillars of the insurer's management team, who each have the responsibility and power to transform their products and services offering and deliver what the connected customer is demanding: personalised products, real-time engagement and seamless service.
The time has come to build your customer's dream product – one they're willing to invest time and money in
The game has changed. Agile start-ups, and truly innovative insurers have proved that the customer is responding to products and services that match their lifestyle choices and inspire engagement.
Should your organisation have the courage to make innovation a reality there is a huge opportunity to both secure your customers' future loyalty and attract new ones too.
A Practical A-Z of Product Development Delivery: From Conception to Market Uptake
Outdated products and clunky service are no longer acceptable with viable alternatives available – insurers must meet customer's needs and demands now or lose their customers forever.
However – no department can achieve this single-handedly, so it is essential for all core business departments to come together and transform their part of the insurance equation simultaneously.
Connected Insurance Europe 2019 is hosting three conferences in one
The events are providing organisations with the necessary strategies to transform each core pillar of Product Development, Strategy and Innovation and Communication of Value to Customer, as one.
Join this industry-leading summit for exclusive insights into:
Innovation and Strategy: Identify the latest market opportunities whilst simultaneously building a detailed single customer view;
Product Development: Co-ordinate internally to deliver financially viable products that will dazzle customers and maximise the value of your product with third-party relationships that plug operational and technical gaps;
External Data Sources: Learn to use what you have effectively and find new sources of data (including IoT data) for real-time, personalised and meaningful customer interactions;
Communication of Value to the Customer: Demonstrate the value of new products or services to current and new customer bases with excellent communication and marketing. Meet and exceed company expectations in terms of customer uptake for new product development;
Proven Business Case Studies: With ROI difficult to demonstrate, achieve executive buy-in by presenting real-world examples for immediate implementation.

Who should attend?
Transformation takes teamwork. Connected Insurance Europe is bringing together executives that need to come together today to design and implement a successful, holistic strategy to survive the future of insurance.
Designing valuable, relevant insurance products and services, delivered with a seamless experience, doesn't happen in a single team and requires dedication across the value chain.
Who is already attending?
Meet 350+ C-Level attendees from the leading EU Insurance Companies. Here's a quick snapshot of just a few of confirmed attendees: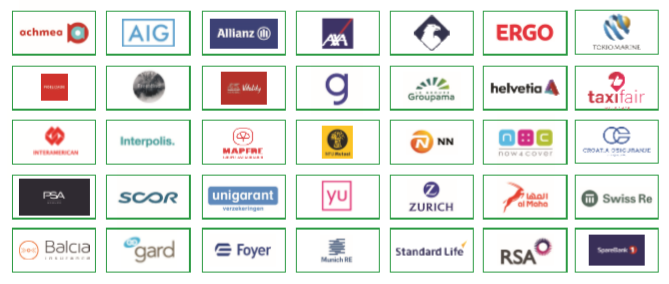 Don't leave your team in the dark and join Connected Insurance Europe 2019 for a genuinely pan-European gathering in Amsterdam. Don't miss the opportunity and register today!
---
For more finance events, check our opportunities section and subscribe to our weekly newsletters.