For a long period of time, women representation in the world of finance and trading was somewhat minuscule, with only 12% of EU traders being female. However, there is a noticeable shift that more female investors started joining the trading realm.
"The finance industry historically is a predominantly male industry, but we are currently observing a dramatic shift of this trend." – says Ronald van Rensburg, Senior Client Relationship Manager for Europe at easyMarkets. 
The expert acknowledges that one of the primary reasons to this is that more advanced toolkits are being offered to investors. Those include designing an advanced risk management framework, trade management tools and an option to even cancel losing trades.
Yet the work is far from over, the expert acknowledges: "It is important that the industry adapts to the current demands of investors. At easyMarkets, our goal is to create a transparent and easily-understood environment." "Through innovation, support and education, equality and diversity can be easily achieved." – concludes Ronald.
What are the market trends for upcoming years from the female investors' perspective?
Since 2018, the number of females investing outside of retirement grew by 23%, according to Fidelity. The rise of women investors has become a fast-growing segment, accelerated by the pandemic outbreak.
What does it mean for the future of investing?
Women get better investment returns than men, yet they still lack confidence
While over half of women feel bold as a CFO of the household, only one-third have confidence in their ability to make investment decisions.
On average, women outperformed men by 0.4%. However, only 9% of women think they make better investors than men.
A shift towards Sustainable Investing
Over the last couple of years, sustainability has become an important factor impacting profitability. And the market clearly prefers sustainable funds.
Assets of sustainable mutual funds and ETFs, 2013-2028.
Sources: BlackRock, with data from Broadridge/Simfund.
An increasing number of female investors boosted the interest in Environmental, Social, and Governance (ESG) Investing. Studies show that the majority of them are likely to make informed decisions that influence society and the environment.
Future financial decision-makers are asking more of companies and are seeking more sustainable investment solutions.
– BlackRock, Sustainable Investing
The recession in retail traders after its rise during the pandemic
With the pandemic outbreak by the end of 2019, the investing landscape has witnessed significant growth in retail investments.
A 24% peak was observed in the first quarter of 2021. However, in the second quarter of 2022, the retail trades were down to 17.5% of the total volumes, according to analysts Jackson Gutenplan and Larry Tabb from Bloomberg Intelligence.
50% of women say they are more interested in investing since the start of the pandemic.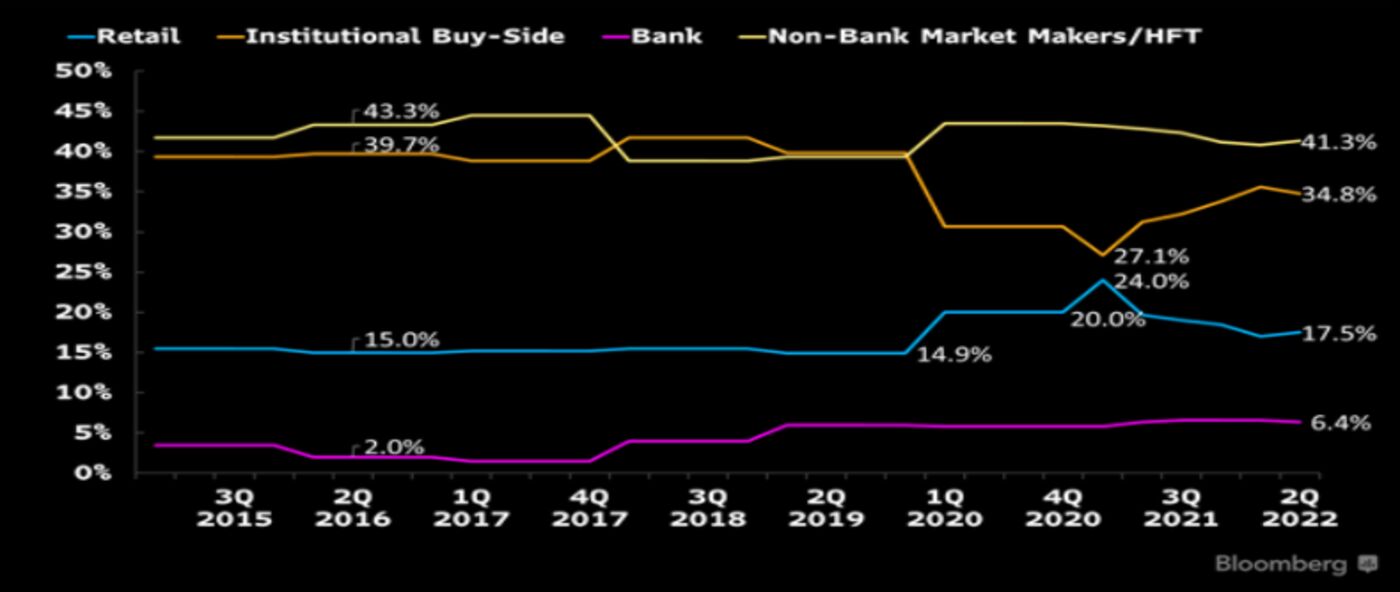 How will the pandemic legacy influence the stock markets in the upcoming years?
"Retail investors have the potential to 'will' the market higher," claims Adam Phillips from EP Wealth Advisors. The COVID-19 pandemic sparked interest in investing among people and there is no doubt, that retail traders are here to stay.
BNY Mellon and World Economic Forum 2022 Retail Investing Survey shows, that 74% of current retail investors would invest more if they had more opportunities to learn about investing, and 67% if they had more trust in their investment platform. Do you feel the same way?
🚀  Would you like to invest your time to boost your trading knowledge and skills? Take advantage of the easyMarkets knowledge base, including free eBooks and training courses!

If you are looking for a trustworthy platform, easyMarkets is considered average-risk, with an overall Trust Score of 84 out of 99.
How to achieve financial success through investing? We asked female finance professionals
As more and more women take bold steps to take control of their finance and evolve into the role of investor, we decided to turn to our experts in investing for their insights and trends in investing for the upcoming years.
---
Gillian Muessig | Managing Director at the Masters Fund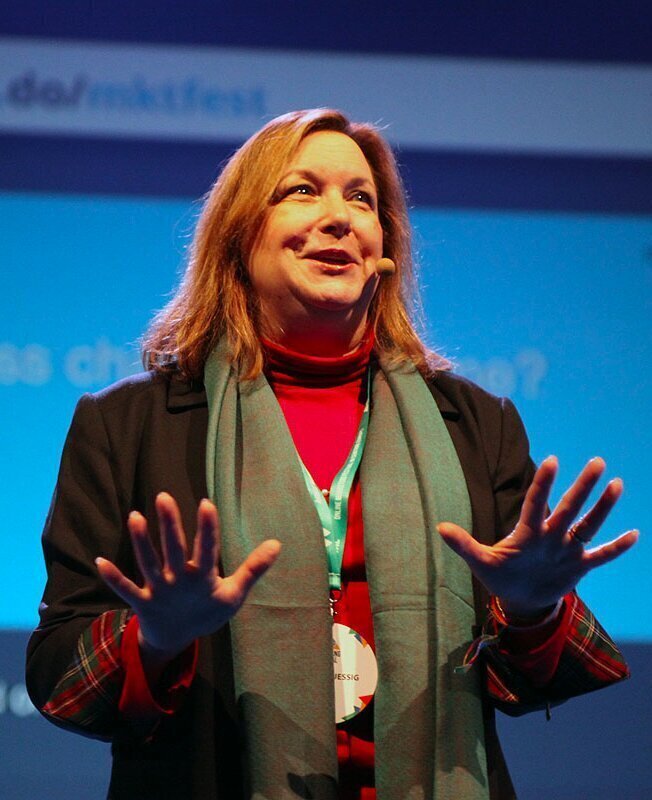 Gillian Muessig invests in women-led tech companies, advises companies, family offices, & governments, and supports emerging women VC & PE fund managers.
What does your day at work look like?
Overloaded these days. With my co managing director and a team of venture partners, I run Mastersfund I, a fund we raised during Covid and which is almost fully invested now. We are actively raising Fund II now, but it's not all on Zoom anymore. So, between Zoom meetings with current investors, portfolio CEOs, and the team, I also am back on the road and in the air, meeting prospective investors and entrepreneurs for Fund II.
Why did you decide to choose the field of investing?
When I exited my own company, Moz (formerly SEOmoz), I learned that only 2% of venture capital is invested in women. With a crashing fist on the table, I say, "Not on my watch!"
Today, at Mastersfund, I invest other people's money in women led tech companies because women led companies have, for more than a quarter of a century, been returning an average of 35% higher ROI to investors. Investing in women yields very good returns!
What top-3 emerging trends in investing do you observe?
I see more nuanced investment models emerging in venture capital. Conventional venture capital is designed to capitalize companies building the technologies that will power the human existence for the coming century – huge risk; huge reward.
Secondly, I see more startups being founded by people of color and by all genders. Women in the U.S. started 49% of the businesses in 2021. And finally, I see a massive penup demand for humans to do what they do naturally – meet, be together, and explore.
What makes a great investor?
Patience. Thoughtfulness. A gentle nature. Investors who have the patience to study a competitive landscape, observe the patterns of today to see what will happen tomorrow, and who are thoughtful, rather than rushing to invest in the 'next big thing' avoid FOMO (fear of missing out). And finally, a gentle nature provides an investor with the ability to help an entrepreneur over a rough spot rather than be irked and rush away to invest in the next idea instead.
Differences between male and female investing: what are they?
Statistics indicate that women are three times more likely to invest in diverse founders than men. Humans are comfortable with humans like themselves, as are all mammals. Being comfortable with living things like ourselves is a survival instinct of a carbon based life form.
Women demonstrate a capacity to go beyond that instinct. In addition, like the studies that report that women at the helm of companies return higher ROI to investors, the same holds true for women at the helm of investment funds.
What can we expect in the financial markets in the next 6-12 months?
Roiling markets will be round for a while. Recovery from a global shutdown of so many sectors of the market does not happen in a month or even a year, as the global distribution system backlogs and disruptions can attest.
Additionally, in the US, we will see the battle to return to central workspaces (offices) or not to do so play out. I believe the outcome will include an emergence of smaller gathering spaces, an ongoing and improving hybrid process of getting work done.
What is the most surprising fact about finance and investing that you discovered while working in the industry?
The top 24 VC firms in the world have trillions of dollars in assets under management. That's larger that the GNP of some countries. Their power is extraordinary. What these decision makers invest in is what you know about, see, and use in your life. What they do not invest in, you may never know about at all. They have the power to design the future. I don't hear a lot about the power to create or reject a reality that is entwined with the power of capital.
---
Violetta Chekan | Founder & CEO at Vis Caeli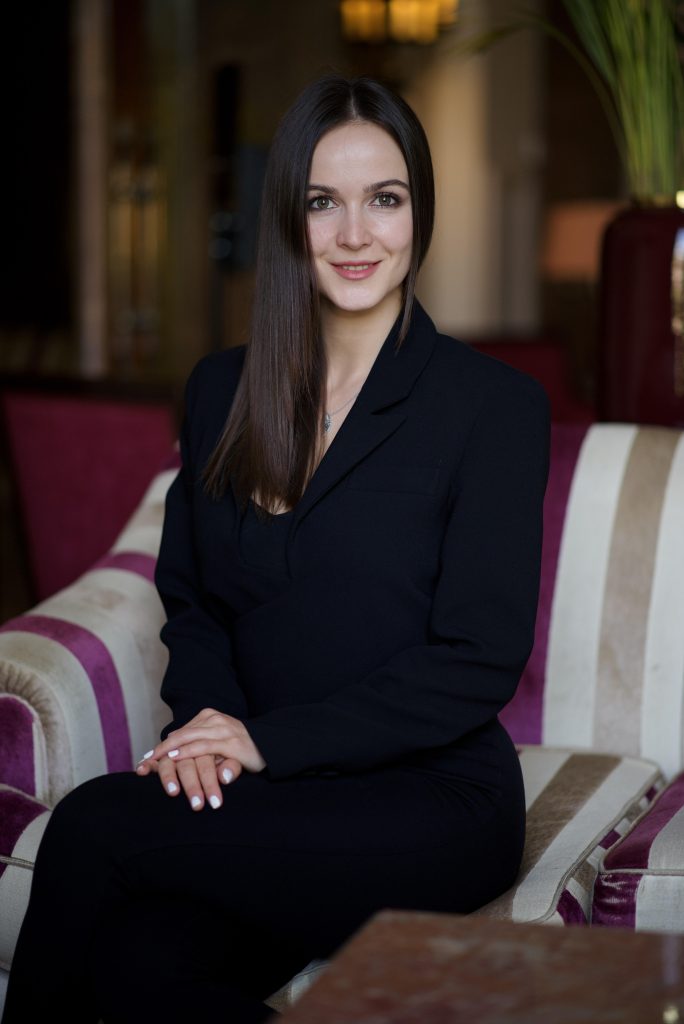 Violetta Chekan has 7+ years of experience in Venture Capital, working with the biggest government funds in Portugal.
She founded Vis Caeli with an ambition to support founders building in blockchain and crypto space.
What does your day at work look like?
As a venture capitalist, I have very diverse days. People usually think it is very "sexy" to work in venture capital, as you always speak with the most promising entrepreneurs, closing millions in deals. It is true, but I would say that 80% of my typical day is actually research and analysis.
There are hundreds of thousands of companies out there that are fundraising. My job is to find those that are in line with our investment thesis, and it has the potential to become the next unicorn. And, unicorns happen only in 1% of all venture-backed startups. It is an art!
Why did you decide to choose the field of finance?
I found out about venture capital when I was 19 years old, and, at the age of 20, I got involved in the first VC deals in Belarus. It was the only company in the whole country that had managed a venture capital arm of Fenox VC, an American fund.
Then, in this company, I built my own valuation model for startups, analyzed hundreds of startups, and closed a couple of deals. All this happened when I was 21-22 years old. In my 25 years, I was already a Board member and observer at 6 Portuguese startups, while working in Portugal Ventures, the biggest VC in Portugal with over €500m in assets under management.
What top-3 emerging trends in investing do you observe?
Every investor has their own investment criteria, which means a specific industry or technology. I find blockchain technology is the most promising at the present. The Web3 industry is still at an early stage, it is fragmented and it represents a great opportunity.
What makes a great investor?
It definitely takes a certain mindset to be in this game. You have to be always a step ahead of the rest of the world and have a clear understanding of teams and their possibility to execute in order to select the best startups.
A great investor is that who is able to find promising startups at an early stage, which will provide you with a great return in the future.
Differences between male and female investing: what are they?
I am often the only female in the investment teams. Unfortunately, I see a lot of stereotyping still exists when comparing investment decisions made by male and female investors, particularly towards female founders. Female founders are often underestimated by male VCs.
Unsurprisingly, this plays a role in who got funding and who didn't. I believe bringing diversity to the investment teams will bring new views on opportunities and, consequently, a greater return on investment.
What is the most surprising fact about finance and investing that you discovered while working in the industry?
It is all about people. Surprisingly for many, it is not market conditions, it is not a startup idea. I invest in teams believing in their ability to bring the best results possible. All that matters is the right execution.
---
Ilinca Paun | Founder of Bravva Angels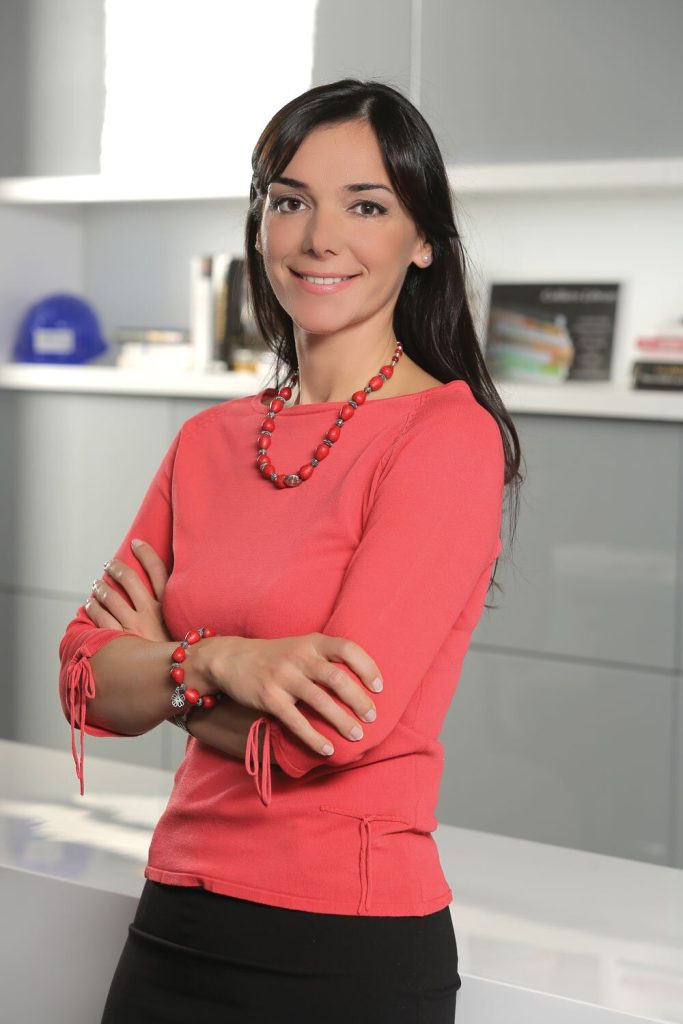 Ilinca Paun is the founder of Bravva Angels, a community of business angels, investing in early-stage startups by female founders and mixed teams.
What does your day at work look like?
It starts with communicating with startups, especially female founders who are in the process of investment readiness. Another part clearly is about education and working with the students because besides Bravva Angels, I'm a coach and professor with the Entrepreneurship Academy, and sometimes I have one on one with each of them.
Why did you decide to choose the field of finance?
What I like about this, what you call financing and what I call investment role, is the matchmaking between the startup needs and the investor needs. I'm also very attracted to the educated part of it because I work every day with young females that want to develop an idea into a working business.
What makes a great investor?
I think an investor is a supporter first of all, which means they are there to support the decisions of the entrepreneurs once they make it before the decision is finalized. The role of the investor is to coach with a challenging approach and to help founders by linking resources.
Differences between male and female investing: what are they?
Women get to know the investors better before and adapt their search for resources to the type and the profile of the investor they have in the cap table. Men discover later at a later stage that they need to build a relationship in order to get more from their investors.
Another difference between female pitching and male pitching is the need for women to not overpromise. They underpromise and overdeliver and the male tends to overpromise and underdeliver. The male approach is ambition based and the female approach is cautious-based.
What can we expect in the financial markets in the next 6-12 months?
In this period, the early stage will be growing more dynamically. This entry point for startups is boosted by the recession, as many opportunities come. In an underdeveloped market like Romania, female founders, again an emerging sector, they are not specifically deep tech, so they don't have the problem of a heated market in the valuation area.
What is the most surprising fact about finance and investing that you discovered while working in the industry?
There are many people pretending to be investors, which I find unethical. In fact, they are consultants or they want to sell something or just have a conversation, pick up some ideas and so forth.
Another surprising factor that I found was how biased the world is when it comes to female founders. This leads to such a huge difference in volumes of investment in females, which is 2%-5% of all the volume of transactions done with female founders.
By investing in emerging markets, female investors can diversify their portfolios and embrace the potential for high growth. – Ronald van Rensburg, Senior Client Relationship Manager at easyMarkets
---
Diana Dubencova | Project Director at European Investment Holding AS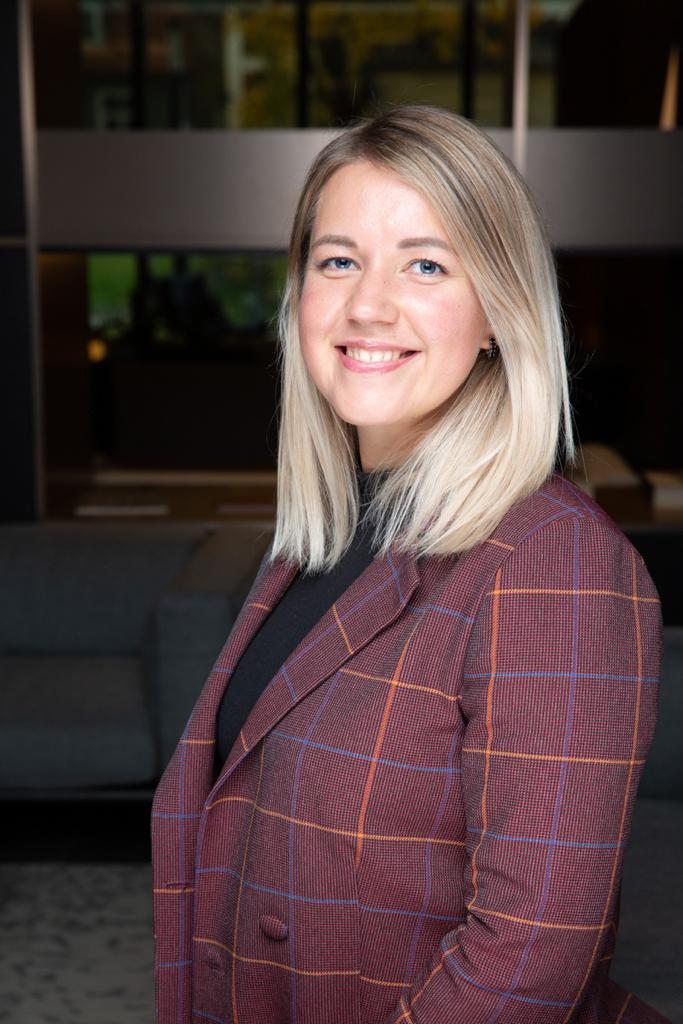 Diana Dubencova is an experienced Project Manager with a history of working in the banking industry.
She is skilled in Business Development, Project Management, Financial Markets, Tax planning (income from shares and bonds) and Corporate Finance.
What does your day at work look like?
I start my day with a cup of delicious coffee in our office's shared kitchen. After that, I usually make a To-Do List for the day. I usually divide it into tasks such as:
Tracking new trends in the financial world, especially in investments;
New technologies related to Banking as a Service (BaaS);
Finding interesting ETFs through Morning Star.
Networking with possible partners.
Why did you decide to choose the field of finance?
I have had an interest in investing since I was a youngster. Words like Wall Street, broker, shares, and bonds have always rung true for me. I worked in banking for ten years, and investing has always been my love.
What top-3 emerging trends in investing do you observe?
Everyone can now make investments. A person without financial education or significant wealth may purchase practically any financial instrument listed on a stock market.
The most recent investment boom has been in cryptocurrency. It has gained popularity among young people. The market rapidly rebuilt itself on this trend, creating a welcoming environment for new investors.
NFT (non-fungible tokens) – The investment routine was fueled by art, creativity, and new technology. Investing in art has reached new levels. Investing has turned into an interactive game.
What makes a great investor?
An excellent investor, in my opinion, possesses attributes such as:
stress tolerance, curiosity, the capacity to make rapid judgments, and well-developed sensations.
Differences between male and female investing: what are they?
Men gamble more than women because they are riskier. Women tend to be less speculative than males.
What can we expect in the financial markets in the next 6-12 months?
There is usually a rise after a recession. Every economy has cyclical fluctuations. I believe there will be a market decline in the next 12 months, followed by a recovery after a year. This is an excellent time to purchase financial instruments at a lesser price.
What is the most surprising fact about finance and investing that you discovered while working in the industry?
70% of women keep their savings in a cash or bank current account. They are less involved in the financial markets. I am now working on a project to create a women's investment platform that will allow women to use the "buy and hold" approach to save on a regular basis in one well-balanced financial instrument.
---
Helene Geijtenbeek | Partner at Deloitte's Tax & Legal practice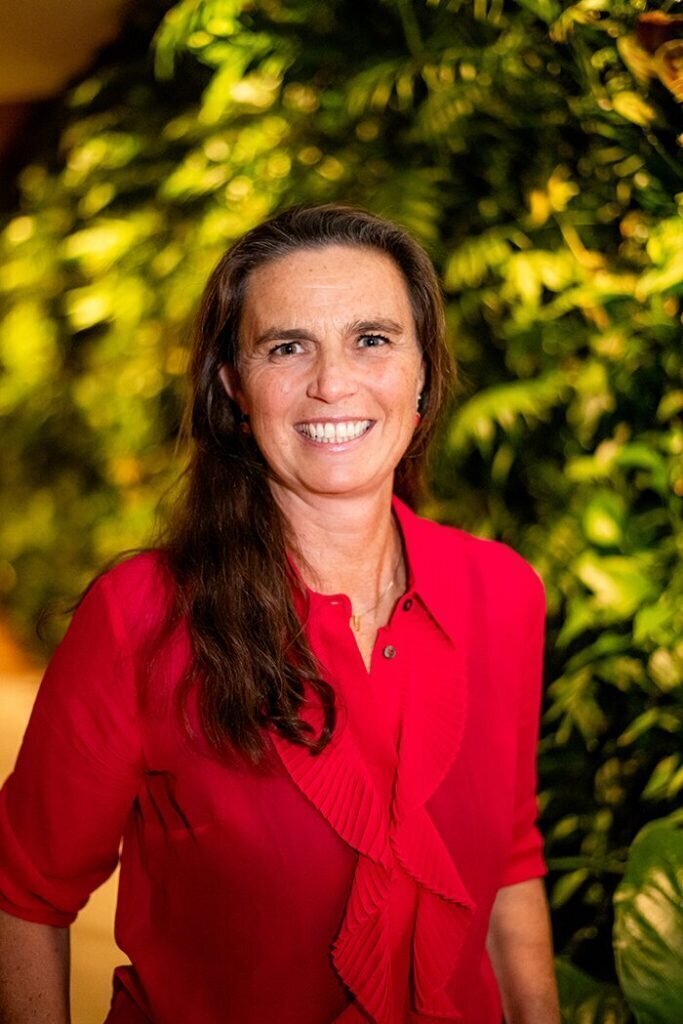 Helene Geijtenbeek is a Partner in Deloitte's Tax & Legal practice where she leads the Dutch grants, incentives and environmental taxes group.
She is also a consultant supporting clients with their business investments.
What does your day at work look like?
Being a business leader at Deloitte, I spend about 30% of my time on managerial tasks, such as talent, finance, strategy, etc. Around 40% of the time, I am involved in client work, like client meetings, reviewing deliverables etc. The remaining 30% I spend on business development. On average, I work 2 days a week from home, 2 days a week from the office and 1 day a week I am interacting f2f with clients or other external parties.
Why did you decide to choose the field of finance?
I work in the area of public finance consultancy already for 25 years. Originally, I accidentally ended up in this business. Always stayed as it is very dynamic, at the forefront of innovation, new developments and trends. Every project and every client is different, never a dull moment.
What top 3 emerging trends in investing do you observe?
Sustainability, innovation and efficient growth are the main reasons to invest. Additionally, the view of shareholders and stakeholders (internal and external) get increasingly important.
What makes a great investor?
Great investors have a long-term vision. Individual investments lead toward that vision.
Differences between male and female investing: what are they?
I don't necessarily see a difference there. With respect to the vision I mentioned above, I think female investors might take more external views into account.
What can we expect in the financial markets in the next 6-12 months?
I think that the EU Green Deal will bring quite some turmoil. You can already see in the financial services industry that things start to change as a result of the transparency regulations.
📈 Would you like to take control of your future and start investing? Try EasyMarkets, a trading platform that makes it accessible and transparent.
---
Oksana Sivokobilska | Founder of HamsaPlan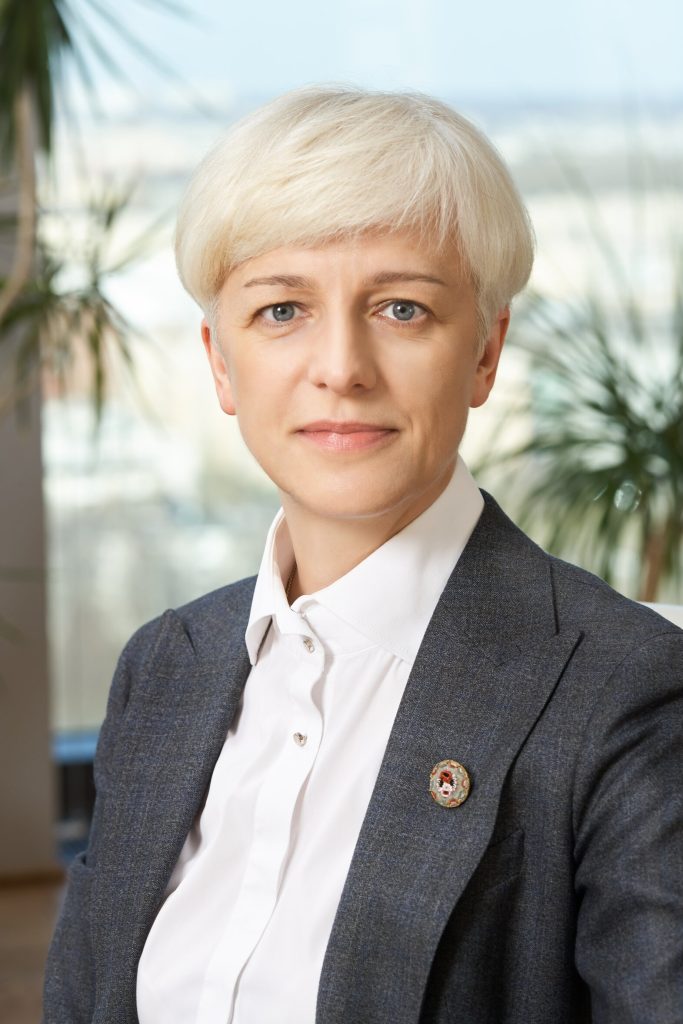 Oksana Sivokobilska has 24 years of experience in building sustainable mass banking in developing markets, including balancing business ambitions and risks.
What does your day at work look like?
HamsaPlan is my first fintech startup after 24 years in financial corporations. Every day in my new role I discover all the small elements of how to build up infrastructure using Banking as a service solution (BaaS). I meet a lot of creative, talented people who want to change the world and do it step by step in the financial industry.
Why did you decide to choose the field of finance?
After a long time in classical banking, I understood that I have to make my impute in the transformation of investment services for ordinary people. I decided to provide the simplest solutions where ordinary people will invest only in one financial product without any difficulties to choose and without the risk to lose money in trading.
What top-3 emerging trends in investing do you observe?
It is too easy to access digital platforms to financial markets for nonprofessionals in investments.
Hype in social media communication about "how easy to invest".
People will lose 90% of their money in investments where they will be involved in thy communication hype bases.
What makes a great investor?
20 years of practice working 8 hours a day as a professional player in financial markets.
Differences between male and female investing: what are they?
Women are more rational in investments, not looking at how to play on the market but more looking in the long term at how to get profit in a secure, transparent, understandable way.
What can we expect in the financial markets in the next 6-12 months?
Turbulence. Non-professionals mostly will lose their investments.
What is the most surprising fact about finance and investing that you discovered while working in the industry?
How popular now are educational courses on "how to invest" and how many people believe that they are able to win in competition with professional investment bankers.
---
The future is female
Women have been gaining power and they are trading more than ever before. Even though women have less confidence than men, they make better investment decisions. They opt for investments with a positive impact on the future of their families, the planet and the communities. These trends are forecasted to grow in the upcoming years.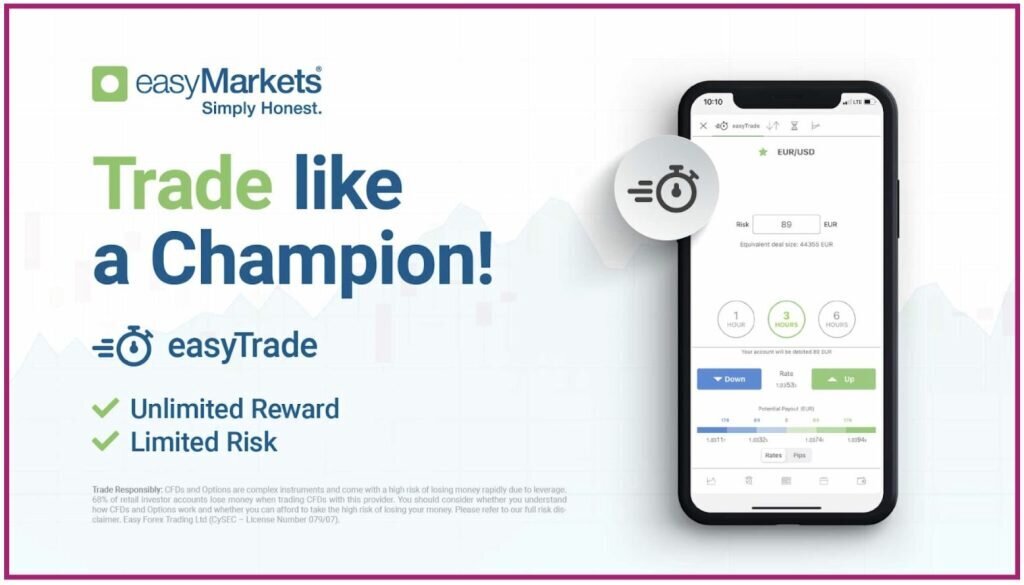 Are you an investor looking for resources to boost your financial knowledge? Or, would you like to start trading, but you are not sure how to start?
EasyMarkets is a Cysec regulated broker that facilitates the trading of CFDs and Options on forex, commodities, stocks, indices and crypto, in an environment that empowers investors through tools and benefits, to trade with limited risk and unlimited potential through easyTrade.
What investing trends do you observe that will shape the upcoming year? Let us know in the comment section below!
---