Would you like to gain insights into the latest trends, exchange ideas with peers, learn new strategies and tactics to leverage your HR game?
The best opportunities to do so are listed below in chronological order.
This overview includes carefully selected events for HR enthusiasts and professionals. These events will help you improve the organizational culture of your company and solve common HR challenges.
Best HR conferences in the US in 2019
---
HR conferences in May 2019

---
HR conferences in June 2019

Strategic Talent Acquisition Conference | June 10-12, Denver, CO | Learn how to beat the talent crunch in your organization by leveraging an array of strategies, tactics, and tools that go beyond a siloed approach to recruiting strategy
SHRM19 Annual Conference & Exposition | June 23-26, Las Vegas, NV | From the bold new ideas that are transforming how we think about work, to pragmatic advice on how to solve common HR challenges, the SHRM19 educational program will help you make work better
---
HR conferences in July 2019

HR TechXpo | July 18, San Francisco, CA | HR TechXpo is where HR meets technology, providing an unparalleled opportunity to check out offerings from all the best tech companies — all in one place, right in your backyard.
Employee Engagement Conference | July 29-31, Denver, CO | This event will give you actionable tools and strategies to take part in the revolution that is already driving business results for leading organizations
World at Work Executive Compensation Forum | July 28-30, Denver, CO | Given today's rapidly-changing compensation climate, no matter how much you think you know about executive compensation, there are always several more layers to uncover
---
HR conferences in August 2019

---
HR conferences in September 2019

---
HR conferences in October 2019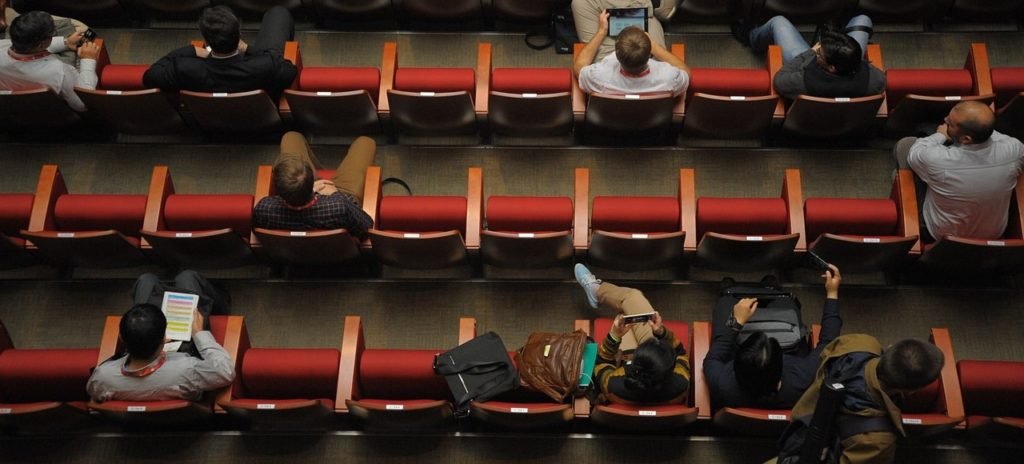 ---
HR conferences in November 2019

HR World | November 13 – 15, Nashville, TN | Get the latest recruiting, compliance, and workforce development tactics at this all-bases-covered event!
---
HR conferences in December 2019

---
Is there any other event we should list here? Let us know in the comments below, or fill in the contact form.
---
For more HR events and programs, check our opportunities section and subscribe to our weekly newsletters.