Deadline: September 1, 2023 00:00 CEST| 👉 APPLY HERE
Eligibility: international students with relevant Bachelor's degrees who want to gain relevant skills and knowledge to assume leadership positions worldwide.
Locations: Berlin, Cologne, Munich, Idstein, Hamburg, Germany, and online
✅ Are you looking to acquire practical and applicable knowledge and develop the skills necessary to succeed in your chosen career?
✅ Would you like to start pursuing your career in a country offering attractive career opportunities?
Secure your spot and get your Master's degree at HS Fresenius
If you're looking for a place that will help you unlock your leadership potential, Hochschule Fresenius has opened the application period for its graduate programs.
For nearly 175 years, Hochschule Fresenius has been dedicated to supporting individuals in their pursuit of education and personal growth. As a student, you can take advantage of the institution's wealth of experience and commitment to delivering outstanding learning experiences.
Seven reasons to study at HS Fresenius
Practical approach: HS Fresenius emphasizes practical learning by providing you with hands-on experience through projects, case studies, and real-world scenarios.
International experience: HS Fresenius partners with universities worldwide, allowing you to gain international experience while pursuing your degree.
Flexibility: HS Fresenius offers part-time and online programs, so you can customize your learning experience to fit your lifestyle.
Strong industry connections: HS Fresenius has strong relationships with various industries, providing you with opportunities for internships, practical experience, and networking with professionals.
Expert faculty: HS Fresenius has highly qualified faculty with extensive industry experience and expertise in respective fields.
Personalized support: HS Fresenius offers customized support to students, including academic advising, career services, and counseling.
Modern facilities: HS Fresenius has modern facilities with state-of-the-art technology, creating a comfortable and conducive learning environment.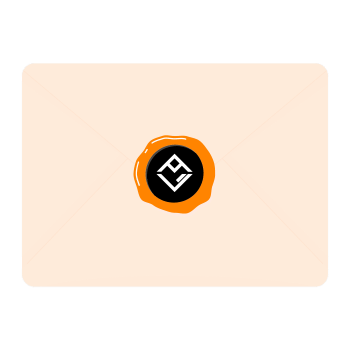 Subscribe to AlphaGamma!
Receive the latest articles, news, events, business & career opportunities to your inbox!
Specialize in high-demand industries with HS Fresenius graduate programs
HS Fresenius offers 18 graduate programs taught in English that equip international students for global leadership positions. Depending on your interests, you can specialize in diverse industries short in skilled professionals.
🎓 MBA in General Management offers in-depth economic expertise and management skills to educate future leaders aiming at managerial positions worldwide. You can pursue this four-semester program on a virtual campus.
The MBA program equips students with the agile and digital skills to transform organizations via business case studies, digital marketing, and practical training in business management. Our experienced lecturers, state-of-the art tools, and educational concepts provide comprehensive support as students further their careers.
– Prof. Georg Panagos, Program Director, General Management
🎓 MBA in Security and Disaster Management is a distance-learning program offering promising career opportunities by equipping you with the necessary skills for effective and sustainable security, disaster, and risk management.
🎓 Master's in International Business Management prepares future leaders for success by combining theoretical specialist knowledge with practical experience. During this four-semester full-time program, you can choose to study in Berlin, Munich, or Cologne. You will have the opportunity to get an additional Master's degree by completing a year abroad at the University of Chester in the UK.
🎓 Master's in International Management is for everyone with a Bachelor's degree in a non-business field who wishes to gain additional economic expertise or switch to a management career. This full-time program lasts four semesters and allows you to pursue your degree in Berlin or Cologne.
🎓 Master's in Digital Management is designed for ambitious leaders to equip them with the skills and knowledge to drive change in companies with digital transformation. The course lasts four semesters, and you can study on campus in Berlin, Cologne, or virtual campus.
I co-founded the start-up STEEREON which I'm very passionate about. I definitely owe STEEREON's promising start to this study program and I can highly recommend it to anyone who has similar ambitions.
– Maximilian Camp, HS Fresenius alumnus
🎓 Master's in Industrial Engineering and International Management invites all students with a Bachelor's degree in science subjects to expand their business and management skills and ambitions to pursue a career in the most significant technology and engineering companies. After four semesters studying in Berlin or Cologne, you will get the qualifications you need to thrive in the industry of tomorrow.
🎓 MSc in Bioanalytical Chemistry and Pharmaceutical Analysis will provide you with professional knowledge in modern analytical methods to become an expert working in companies in the chemical and pharmaceutical industry, biotech companies, public authorities, analysis and research institutes, and manufacturers of analytical devices. You can pursue this degree part-time or full-time in Idstein or at the virtual campus.
🎓 Master's in International Health Economics and Pharmacoeconomics qualifies you for higher positions in research and education and the public and private sectors. This four-semester full-time degree in Wiesbaden comes with an opportunity to experience strategic processes and decision-making first-hand during your four-month internship with a company or institution of your choice.
🎓 Master's in International Tourism & Event Management will help you establish a strong base for a rewarding career in the global tourism and events industry, which offers promising employment prospects and avenues for growth. This full-time, four-semester degree program is available for you to pursue in Cologne and Hamburg. During the third semester, you will have an internship abroad that will help you gain practical experience in your chosen field.
🎓 Master's in International Game Production is for students who have gained expertise in games, art design, or computer science and want to combine this with business knowledge, acquiring the skills to become a successful producer. You can pursue this full-time four-semester program in Berlin, Munich, or Cologne.
As a producer, you must have a strong knowledge of the global market and be able to predict the next trends. You will work with very heterogenic teams, so it's your turn to lead this team, speak the different 'languages', and bring it all together, so that your vision becomes a successful game.
– Prof. Clemens Hochreiter, Program Director International Game Production
🎓 Master's in Luxury Management provides you with specialized management skills in the luxury industry and combines them with comprehensive knowledge of marketing, sales, and strategies for luxury brands and products. This full-time four-semester program is taught in Munich and Cologne. You will also have a chance to intern in the luxury sector or spend a semester abroad at a partner university in Italy, France, the UK, or Germany.
🎓 Master's in Mindfulness & Leadership will allow you to develop your personality and become a sought-after coach or future leader. This full-time four-semester program is taught in Berlin.
Now, more than ever, the world needs mindful and empathetic leaders. Join us on this exciting journey to bring more evidence-based mindfulness to society. Become part of the world's first academic cohort in mindfulness and leadership and change the world!
– Prof. Corinna Laube Butler, Program Director Mindfulness & Leadership
🎓 Master's in Data Science for International Business Management for non-data science graduates is ideal for anyone with a business-related Bachelor's degree in a non-data science field who wants to combine business with information processing and technology. You can pursue this four-semester full-time program in Cologne or Berlin.
🎓 Master's in Digital Business Management & Leadership is perfect for people who aspire to pursue careers in all business sectors, non-profit organizations and other institutions, and self-employment. This four-semester full-time program taught in Berlin and Cologne combines the fields of digitalization and leadership in a profound and holistic manner.
🎓 Master's in Strategic International Management is a four-semester full-time program that provides you with a broad portfolio of strategic approaches and methods, as well as specialized knowledge of cross-industry internationalization and expansion concepts. You can choose to pursue this degree in Berlin, Cologne, or Munich.
🎓 Master's in Strategic Marketing & Brand Management will give you the expertise you need to achieve a successful career in marketing and brand management roles at leading corporations. This full-time four-semester program is taught in Berlin and Cologne.
🎓 Master's in Sustainability & Transformation Management is designed for a new generation of experts who combine business skills with in-depth knowledge of sustainability and transformation. You can pursue this full-time four-semester program in Cologne or Berlin.
🎓 Master's in Sustainability in Fashion and Creative Industries is for future leaders who want to take an active role in developing sustainability in fashion and management strategies in the creative industries. This full-time program lasts three semesters and is taught in Berlin.
Why should you study at HS Fresenius?
We asked HS Fresenius alumni to share their experiences pursuing their degrees in Germany.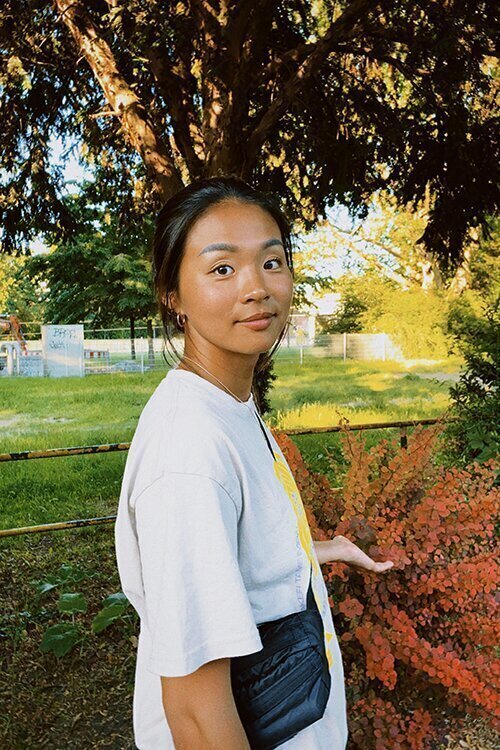 Alisa Ishikawa, a 2022 alumna, opted to pursue her degree at HS Fresenius based on recommendations from friends. "I also appreciated how the program adapted to the current world and global topics," she added.
"During our program, we had classes not only for traditional courses like finance, economics, or management but also classes with content that one could apply in the world today, such as entrepreneurship, sustainability, and digital innovation. I truly believe that the best schools take the time to incorporate new technology, themes, and trends into the classroom so that the learning can be applied beyond the classroom."
What career opportunities did you discover during your studies, and what are your aspirations?
"I started an internship at a bank during my second semester and was grateful to be offered a full-time position during the summer of my second year right after the third semester. I still work at the same institution today.
In the future, I do hope one day I can also become a working professor at an institution like Fresenius and bring inspiration to students!"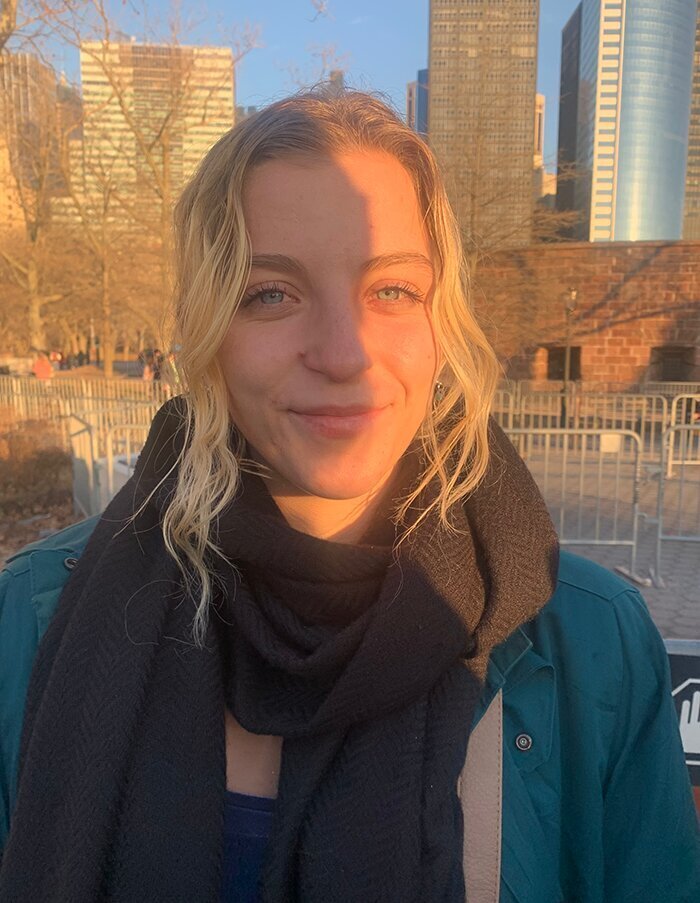 Chiara Rangone is now in her last semester and looks back to her journey with HS Fresenius with nostalgia.
"Right from the start, I had the feeling that I was respected and noticed here, and I knew that I would grow personally at this place," says Chiara. "Thanks to HS Fresenius, I met friends, gave several presentations, found an internship, had many practical projects, lived in New York City for 4 months, and many other beautiful things happened in my life."
Do you wonder what Chiara plans to do after graduation? "Of course, I will apply to a Master's Program and a job at HS Fresenius as well because I am not ready to leave this university yet. But for now, I will write my bachelor's thesis, ride my motorcycle through Europe in the summer, and in the end, everything will work out the way it is best for me."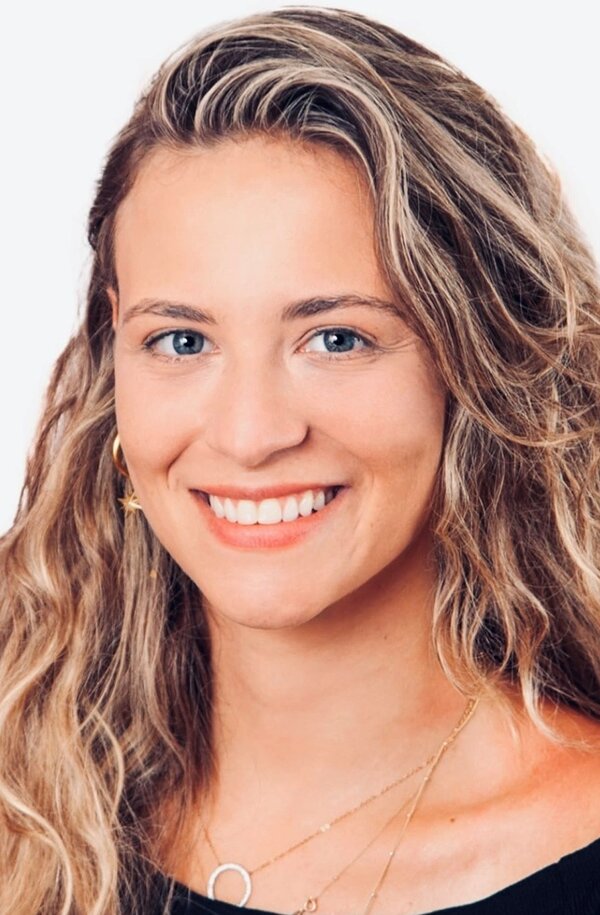 Maria Zoura, a 2021 alumna, chose to join HS Fresenius to pursue a master's degree in International Tourism and Event Management because of its English-language program and focus on international industries.
"The hands-on nature of the program, with real-world projects and case studies, appealed to me, as did the opportunity to do a master's internship," says Maria. "I believe that learning from experts with practical experience in the industry can provide valuable insights and knowledge that will be useful in everyone's future career."
We asked Maria if she would encourage other prospective students to join HS Fresenius.
"Because HS Fresenius provides such a unique and enriching experience, I would highly encourage other prospective students to consider it. Here are a few reasons why:
Expanding your horizons and meeting people from all over the world means endless opportunities for networking, cultural exchange, and learning new things.
The hands-on nature of the program allowing to gain practical experience and apply what you've learned in real-world situations.
The professors at HS Fresenius are incredibly dedicated and supportive, so prospective students can rest assured that they'll receive a high-quality education and plenty of individual attention and feedback.
And let's not forget about the chance to live and study in beautiful Germany, with all the culture, food, and adventures that come with it. You'll never be bored, that's for sure!"
Why is Germany a top destination for international students?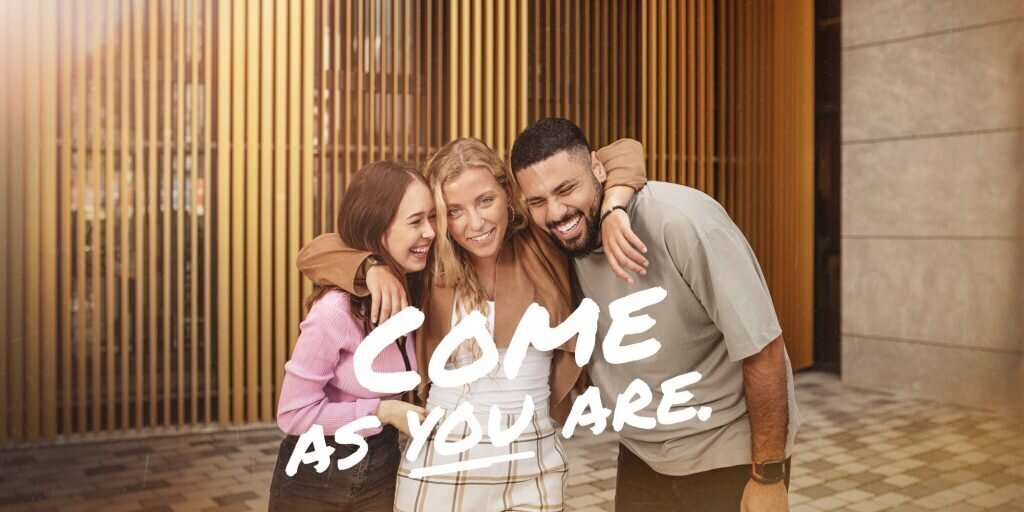 Germany is home to an international community of students and professionals, providing an opportunity to build a global network and learn from different perspectives.
Launching your professional career in an innovation and sustainability hub, you will learn good practices from companies prioritizing their social responsibility to create a better future.
Besides high-quality education and exciting career opportunities, it is the top place to experience vibrant culture, art, and music.
👉  Are you ready to unlock your potential? Apply now to get your recognised Master's degree at HS Fresenius!

👉  Not sure which program is suitable for you? Schedule your indivudual consultation.
---
For more life-changing opportunities, subscribe to our weekly newsletter and follow us on Twitter, Facebook, Instagram, and LinkedIn.