Deadline: January 31, 2024 00:00 CET| Apply here
Dates: April 4-6, 2024
Eligibility: student-created, driven and managed startups, having at least two current student founders or management team members, with at least one of those students being a current graduate degree-seeking student from a college or university anywhere in the world.
Location: Houston, TX, the United States
Rice Business Plan Competition 2024
Rice Business Plan Competition, entering its 24th year, gives collegiate entrepreneurs real-world experience to pitch their startups, enhance their business strategy and learn what it takes to launch a successful company.
Hosted and organized by the Rice Alliance for Technology and Entrepreneurship—which is Rice University's internationally-recognized initiative devoted to the support of entrepreneurship—and Rice Business.
Who should apply?
Student-led startups in the following areas are welcome to participate:
Energy, Cleantech and Sustainability: Agriculture/Agtech, Batteries & Storage, Decarbonization/Climate Tech, Energy Infrastructure, Oil & Gas Technologies, Renewable/Alternative Energy, Recycling, New and Non-Carbon Fuels, Transportation/Electric Vehicles, Water
Hard Tech: Advanced Manufacturing, Advanced Materials, Aerospace/Spacetech, AR & VR (augmented & virtual reality), Autonomous Vehicles, Drones, Machine Learning and AI (Artificial Intelligence), Quantum Computing, Robotics, Smart Sensors
Life Sciences and Healthcare Solutions: Aging/Gerontology, Biotech, Diagnostics, Digital Health, Disease Management, Public Health, Medical Devices, Personalized Medicine, Pharma & Therapeutics, Prevention
Digital Enterprise: Big Data, Blockchain, Cyber/IoT Security, Cloud & Edge Computing, Enterprise Software, Fintech, Media & Advertising, SportsTech, Supply Chain/Logistics, Workforce
Consumer Products and Services: Analytics, Consumer Web, Education/EdTech, Food & Drink, Gaming, Mobile, Personal Devices, Social Impact, Subscription Services, Wearables & Clothing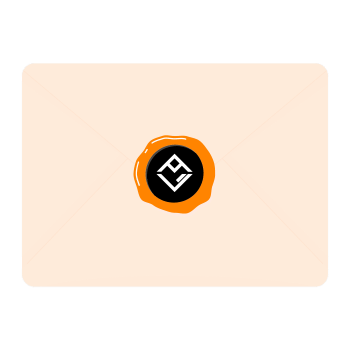 Subscribe to AlphaGamma!
Receive the latest articles, news, events, business & career opportunities to your inbox!
Why apply?
Over 23 years, the Rice Business Plan Competition has grown from nine teams competing for $10,000 in prize money in 2001 to 42 teams from around the world competing for more than $2 million in cash and prizes.
For student founders, the RBPC offers real-world opportunities to learn what's required to successfully launch a new business. In addition to the substantial cash, investment and in-kind prizes, the heart of the competition is the mentoring from investors and experienced entrepreneurs. Before, during, and after competing, founders and startup teams receive personalized, individual feedback.
Interested in applying for the Rice Business Plan Competition 2024? Register your participation by following the application link and taking the suggested steps.
---
For more life-changing opportunities, subscribe to our weekly newsletter and follow us on Twitter, Facebook, Instagram, and LinkedIn.