Whether you're just starting out, or you have left the comforts of a company job, starting out as a graphic design freelancer can seem like a daunting task.
5 keys to a successful freelance career in visual design
With the technological advances and educational resources more available than ever the competition has never been stronger and more numerous, and the amount of noise on the internet makes it very difficult to stand out and get noticed.
Still, if you are set on a career in visual design and want to do it on your own terms, you should not be discouraged by the current industry landscape.
There are still many steps you can take in order to become noticed and eventually successful.
Over the following lines we will go through the essential steps that will set your freelance design career on a strong foundation for future success.
5. Create a brand
This one should go without saying, but it cannot be stressed strongly enough: your logo and your brand identity are the single most important thing in your portfolio.
If your potential clients aren't impressed with your logo, then why would they entrust you with designing one for them? You need to have a distinct and striking visual style that reflects your approach to design.
Additionally, if the work allows it, try to maintain a consistent portfolio with a recognizable identity and distinct stylistic features.
4. Beef up your portfolio
Not many people will commission your work before they see some of your previous achievements.
Your portfolio, whether online or physical, needs to be a strong representation of the full scope of your skills and talent.
If you've already done work for clients, show it off! If not, make sure you create designs and mockups for the type of work you're targeting and looking for.
It is all about showing your future clients what you can do for them.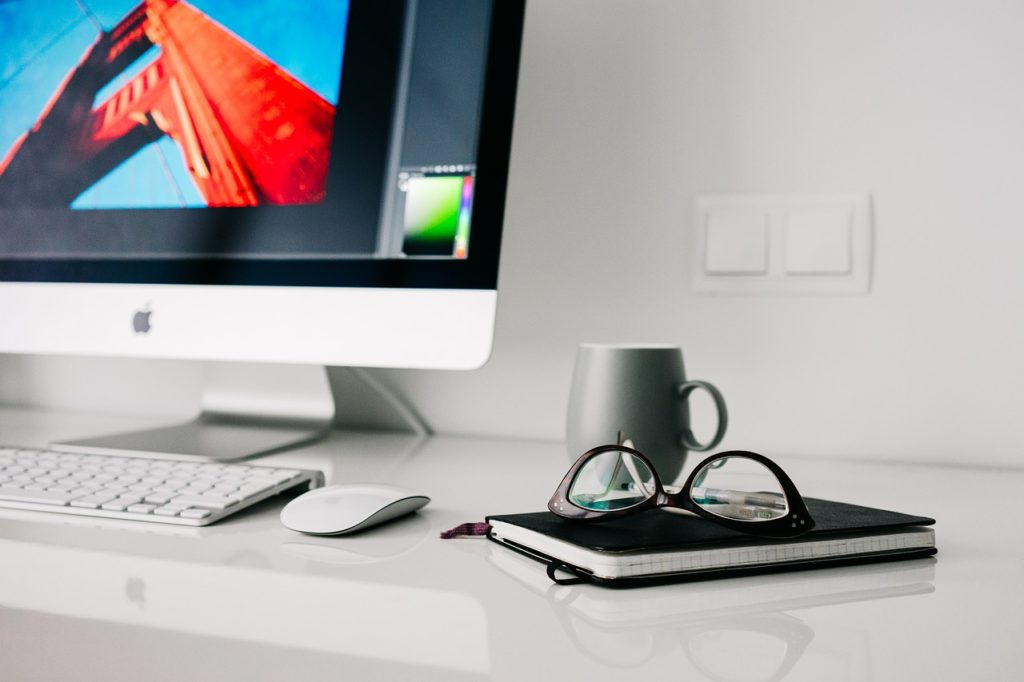 3. Continue to grow
With the continued technological advances requiring us to consistently stay up-to-date and the interwoven web of modern life pushing us to consider every one of its aspects in relation to all the others, successful visual designers need to be nimble and quick thinker that are constantly expanding their understanding of their profession and the world at large.
Keep feeding your creativity muscle, whether through specific courses and tutorials, or through a more comprehensive continued education.
Contemporary academic courses in design such as the Master in Visual Design at RM Istituto in Milan do a great job of not just mastering the craft, but also providing a broader educational context necessary for success in the modern times.
2. Get social
Networking is of the essence for freelance designers. In order to be seen you will have to step out there and mingle.
Get busy on social media and other popular online industry hangouts, write a blog and offer your commentary on other designer's blog pieces, create and nurture relationships offline, in the real world.
Ultimately, you may find yourself in the role of an industry authority and a taste-maker, which is precisely where you want to be.
It is a long process, but it requires talking about something that is your personal interest and passion, so how hard can it be?
1. Go the extra step
In the freelance world, and especially in the early going, chances are that you will get the majority of your work through word of mouth.
A happy client is your greatest marketing weapon, and you need to ensure that they are satisfied with your work.
Whether it's being meticulous, doing a bit more than what was asked, or offering different perspectives instead of a single solution, find a way to show your clients that you care about their satisfaction and take pride in your work.
Satisfied clients are more likely to recommend you to future clients, and a good word can go a long way in establishing your client base.
The field of graphic design has gone through dramatic changes with the rise of the internet. Modern times pose new and additional challenges for freelance visual designers, but also provide ample opportunity to be creative and to be seen.
---
For more business tips, check our entrepreneurship section and subscribe to our weekly newsletters.