AlphaGamma Startups Overview is a monthly overview that attempts to identify promising startups that have the potential to make a difference in their industries.
Do you know or run a startup yourself we should look into? Contact us or fill in the form here.
Here are our picks for July 2018.
AlphaGamma Startups Overview: July 2018
---
Snaptrip – the United Kingdom
Founders: Dan Harrison, Matthew Fox
Year founded: 2014
Website: www.snaptrip.com
Corporate email: hello@snaptrip.com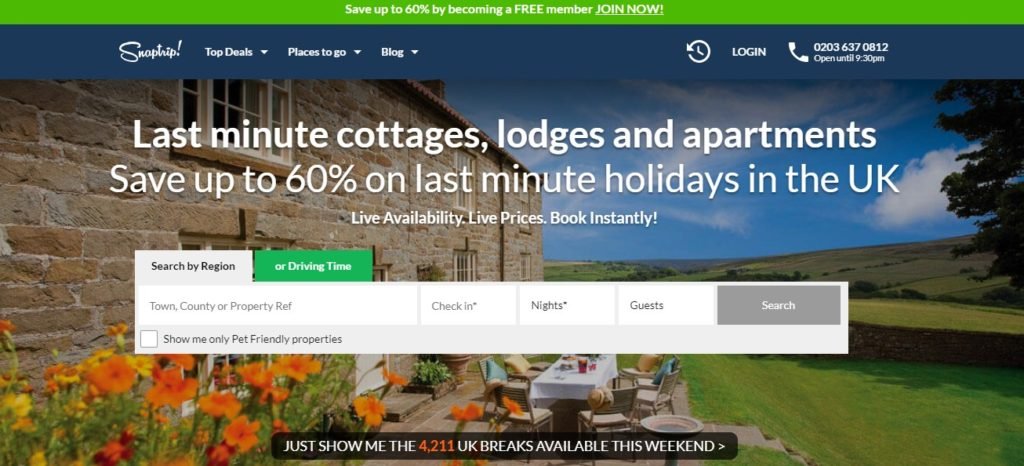 Snaptrip offers last minute discounts of up to 50% on cottage holidays right across the UK. They appreciate how hard it can be to find the right holiday at the right price so they are committed to offering the best range of properties at the best guaranteed price.
Our aim is to make finding the right cottage at the best price as easy as turning the kettle on! We take pride in finding the best property for you.

Unlike other services all our properties are professionally managed, which means if there is ever a problem we will sort it out for you.
---
Founders: Andreas Karanas, Rolf-Dieter Lafrenz
Year founded: 2015
Website: www.cargonexx.de 
Corporate email: lafrenz@cargonexx.de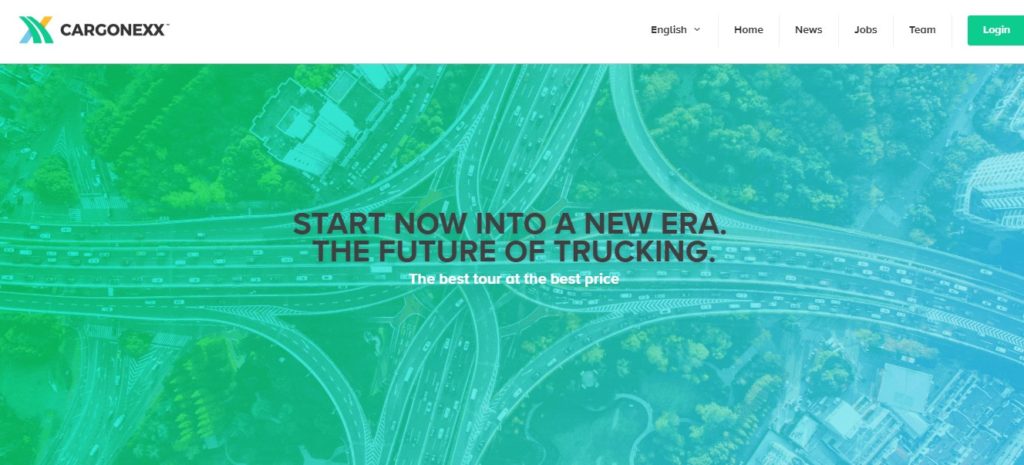 Receive orders without having to observe freight exchanges. Concentrate on your work and enjoy fewer phone calls and less paperwork. Relax, you will get your money fast. Cargonexx is free of charge and without any obligations. Try us out.
Cargonexx has developed an artificial neural network to predict spotmarket prices for longhaul trucking. This artificial intelligence enables Cargonexx to provide a new service: Oneclick – Trucking. A freight forwarder enters a truck load into cargonexx, instantly gets a price and confirms with one click.
Cargonexx takes over the load as a fully responsible freight forwarder. Carriers enter their free capacity using an intelligent software agent. Cargonexx automatically matches loads to free capacities. The carrier gets the offer he looks for without searching and can confirm with one click.
---
Founders: Alain Thébault, Anders Bringdal
Year founded: 2015
Website: www.seabubbles.fr
Corporate email: info@seabubbles.fr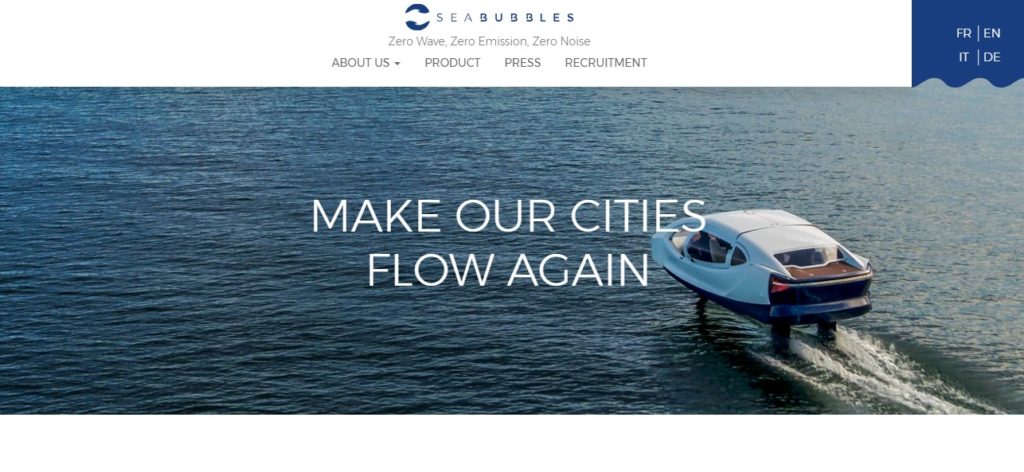 SeaBubbles is a flying water car ecosystem. The Bubble is a 100% electric Water Flying Car, using the foiler technology for an ultimate energy efficiency: zero wave, zero noise, zero emission.
SeaBubbles will be operated as a water taxi service, which requires a network of mooring stations for boarding/unboarding passengers and charging the vessels.
We believe that pollution and global gridlock are not only threatening our welfare, but are ultimately threatening people's freedom of mobility.

Because in 2050, there will be 4 billion cars in the streets, and even if they are all powered by clean energies, it will still create a massive traffic jam.

We believe that the future of mobility will rise from the water, a natural, historic path in the cities that has been underrated for a long time.
---
Bluenet – the United States
Founders: Adam Wittke
Year founded: 2004
Website: www.bluenettech.com
Corporate email: sales@bluenettech.com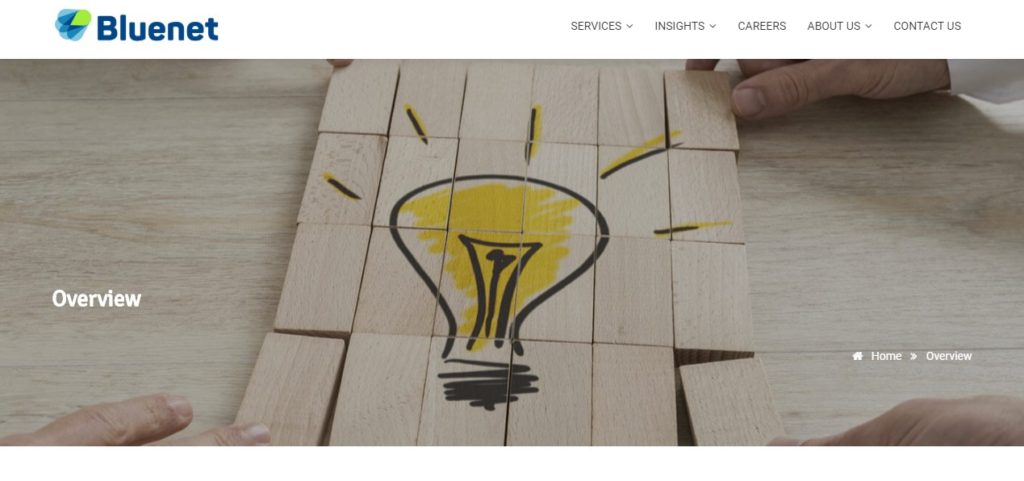 Bluenet Technologies is an end-to-end service provider with capabilities in Business Intelligence and Data Management, including data warehouse/data mart design and creation, reporting and analytics applications, Enterprise Resource Planning (ERP) systems, and multi-channel services for clients in Retail, Financial Services and Logistics industries.
Bluenet offers the agility of a smaller consulting firm while retaining the stability of a larger firm. Innovative approaches and tailoring our services to meet unique requirements of our clients are the core components of our service offerings.

With a balanced view of strategy, people, process and technology, we work with companies to understand their unique business needs, and to develop and implement practical business strategies and technology solutions.
---
Founders: Antonio Menna
Year founded: 2016
Website: http://www.listami.it/
Corporate email: info@listami.it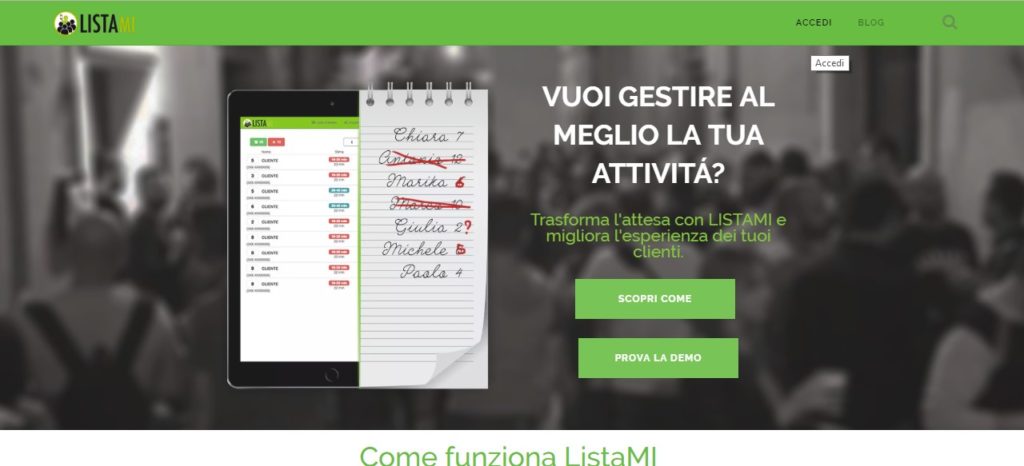 Listami is a mobile application that enables its users to manage waiting lists and reservations of clubs and restaurants.
The application provides also average waiting times and sends notifications to waiting customers. Listami was launched in 2016 by Antonio Menna and has secured €30,000 from a single investor, 42 Accelerator.
---
Founders: Boy Lokhoff
Year founded: 2016
Website: www.healthyworkers.nl
Corporate email:  info@healthyworkers.nl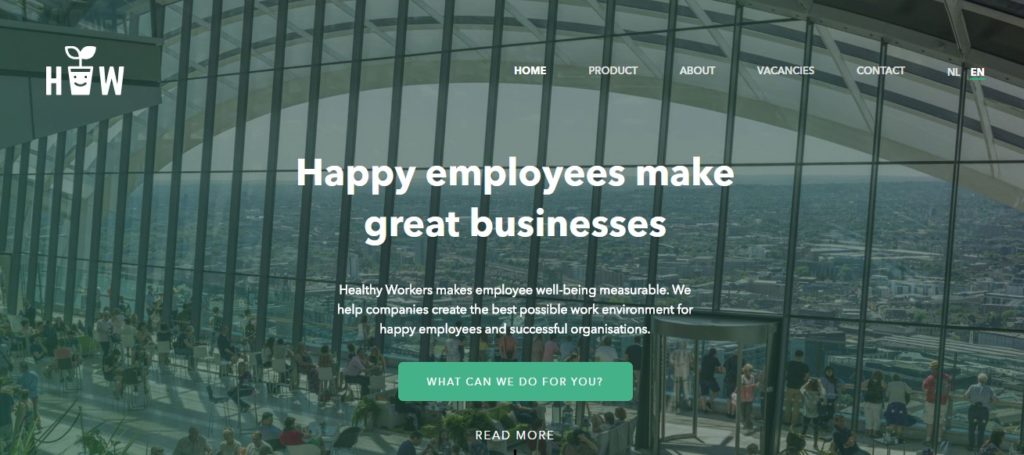 Healthy Workers makes employee well-being measurable. Healthy Workers helps companies create the best possible working environment for happy employees and successful organizations.
Healthy Workers creates the best work environment to optimise employee engagement an productivity. We combine environmental data with science-based people analytics, to uncover actionable insights.

This makes it possible for companies to invest in the best interventions that suit their employees. With our continuous loop of data collection, analysis and improvement, we help businesses and employees reach their full potential.
---
Founders: Sophie Chung and Gero Graf
Year founded: 2015
Website: www.qunomedical.com
Corporate email:  contact@junomedical.com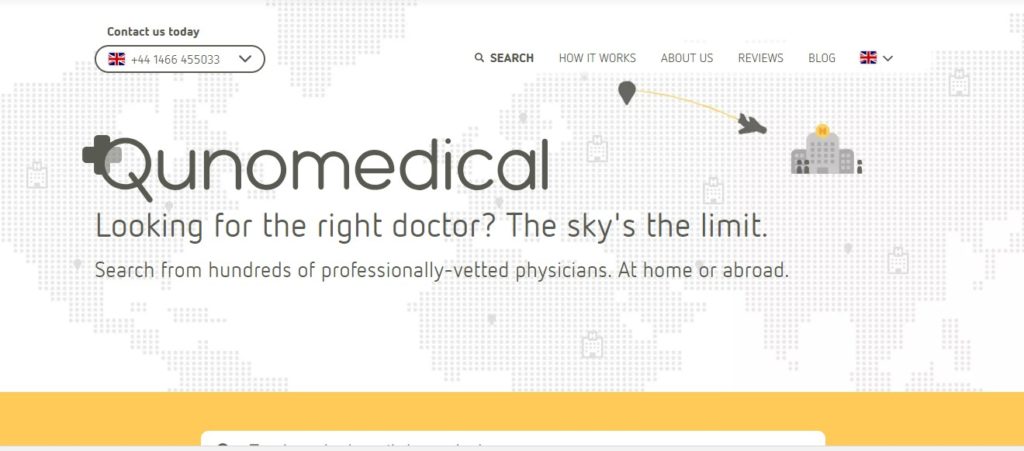 We believe that the ultimate healthcare choice of what to do, where to go, and who to have a procedure done with is made easier with someone you trust on your side.

Qunomedical strives to be that someone: our goal is to be your partner through your healthcare experience, and to open the doors to the highest quality information, doctors, clinics and care—worldwide.
Qunomedical is an online platform that provides its clients with a range of medical services.
The platform's range of treatments includes dentistry, plastic surgery, ophthalmology, orthopaedics, reproductive medicine, and weight loss surgery.
The platform enables its users to search for hospitals based on the treatment required. Once selected, its users can obtain quotes from the hospital of their choice.
---
Check our previous startups overview editions:
---
For more startups and business tips, check our entrepreneurship section and subscribe to our weekly newsletters.