AlphaGamma Startups Overview is a monthly overview that attempts to identify promising startups that have the potential to make a difference in their industries.
Do you know or run a startup yourself we should look into? Contact us or fill in the form here.
Here are our picks for March 2017.
AlphaGamma Startups Overview: March 2017
---
Founders: Itamar Lesuisse, Xavier Louis, Gerald Goldstein, Sagi Shorrer
Year founded: 2013
Website: www.peak.net
Corporate email: hello@peak.net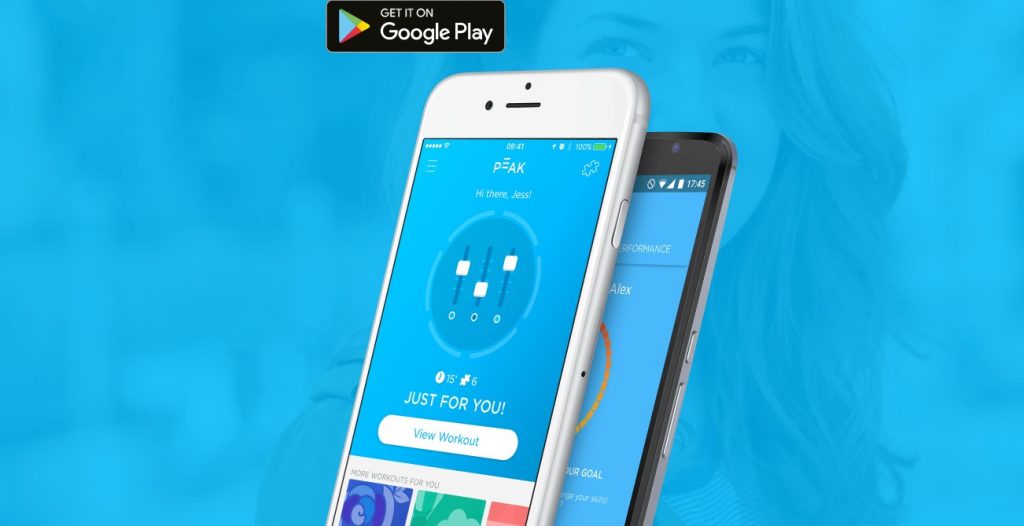 Peak is a mobile-first brain training app that offers an array of fun and challenging games designed to test, track and strengthen the cognitive performance of its users. Launched in 2014, Peak was named one of the "Best Apps of the Year" by Apple. The company is headquartered in London and backed by DN Capital, London Venture Partners, Qualcomm Ventures and Initial Capital.
Our mission here at Peak is to make lifelong progress enjoyable. We believe there's always a little room for improvement, and we should strive to better ourselves bit by bit. That's why we use a combination of neuroscience, technology and fun to get those little grey cells active and striding purposefully towards their full potential.
---
Founders: Verena Hubertz, Mengting Gao
Year founded: 2013
Website: www.kitchenstories.io
Corporate email: contact@kitchenstories.de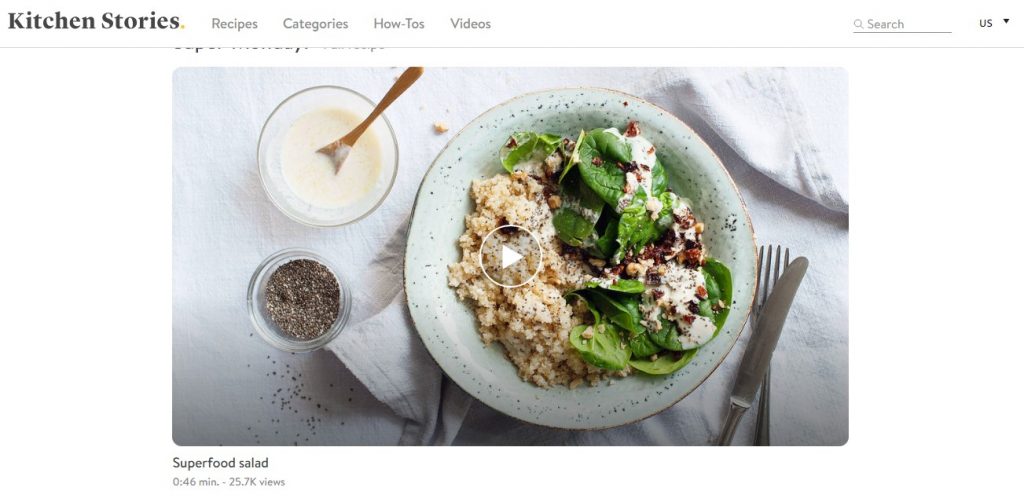 Kitchen Stories, founded in 2014, is an international, user-friendly cooking app for iOS and Android devices in which beautiful design intersects with a rich variety of recipes for delicious, everyday dishes.
High-resolution videos, step-by-step images, practical kitchen tips and informative food articles transform cooking into a unique, personal experience by making it easily accessible and providing a global platform for users to connect with one another.
We show you cooking how it's supposed to be: Easy, exciting, efficient and inspirational. With our community, we give you the possibility to connect with food lovers and hobby chefs all over the world. Whether seasoned chef or beginner, struggling to improve your cooking skills, Kitchen Stories is the app for everyone and for everyday life. We believe that anyone can cook and with our app, you yourself can make it happen
---
Founders: Sebastian Klein, Niklas Jansen, Holger Seim and Tobias Balling
Year founded: 2005
Website: www.blinkist.com
Corporate email: info@blinkist.com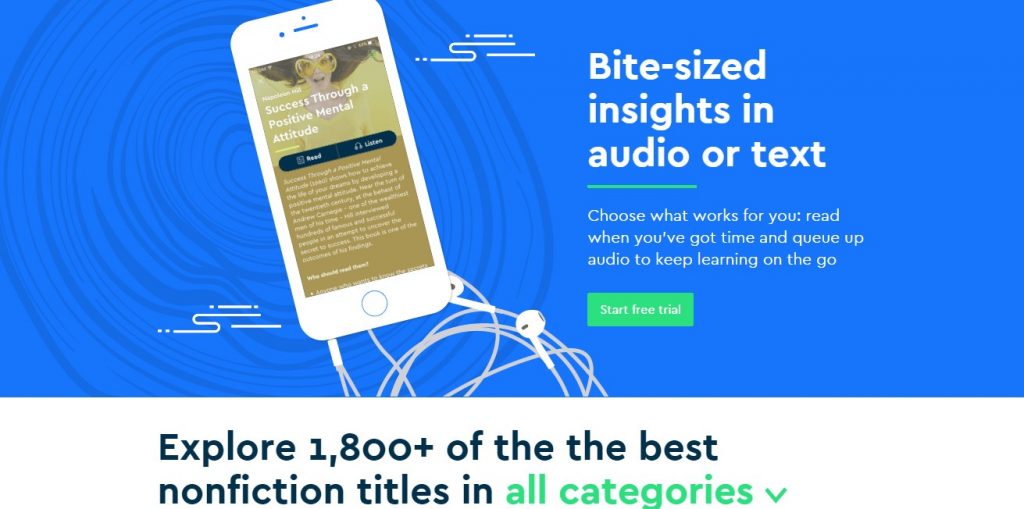 Where do the world's smartest people get their ideas? From great books! Blinkist distills the key insights of 1,500+ bestselling nonfiction books into powerful 15-minute reads or listens. Boost your knowledge and gain new perspectives to become a better, smarter you.
Once upon a time there were four friends. They exchanged notes and book summaries throughout their school years (and aced their exams because of it). Flash forward to 2012 and they'd all gotten jobs and lives and had less time than ever to read. They decided there had to be a better way to learn every day and still keep up with their jobs. And just like that, Blinkist was born! Four years later, we've hit a million users and blinked more than 1,500 titles of the world's best nonfiction, distilling them into key insight summaries you can read in 15 minutes
---
InSided – The Netherlands
Founders: Robin van Lieshout, Wouter Neyndorf
Year founded: 2010
Website: www.insided.com
Corporate email: hello@insided.com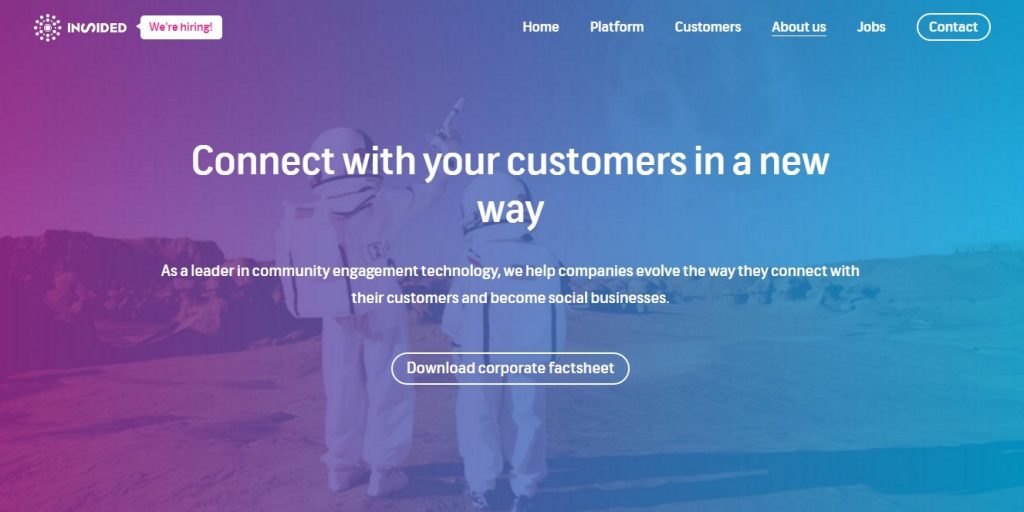 InSided helps companies build online communities for their brands: forums; news publishing; reviews; and customer questions. After raising €6m in a series A round led by Ventech, with Fortino Capital and henQ, inSided is now adding up to 100 new staff members to its roster and has opened more offices across Europe:
Connecting to customers has always been a mission-critical activity. Alongside rapidly shifting expectations, communities have become a broker between business networks and will only continue to contribute more value to organizations trying to develop ongoing relationships.
---
Founders: Philippe Corrot and Adrien Nussenbaum
Year founded: 2012
Website: www.mirakl.com
Corporate email: info@mirakl.com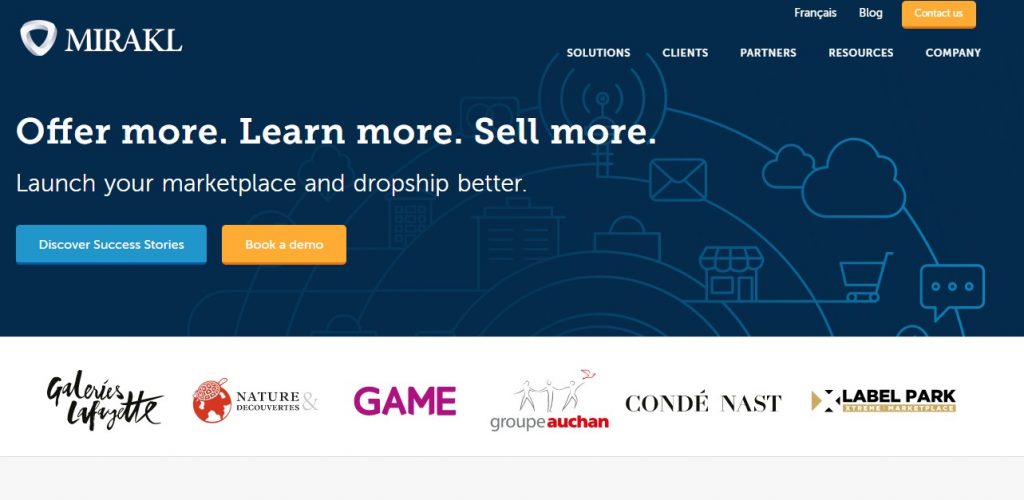 Founded by e-commerce experts, Mirakl is the leading provider of Marketplace solutions. The startup offers a platform (Software as a Service delivery model, SaaS) that is both comprehensive and flexible in terms of functionality and technology and that enables seamless integration of a Marketplace with an existing or embryonic website.
Mirakl provides on-going strategic, technical and operational support to clients
Mirakl's ambition is to be the catalyst of a marketplace revolution that will transform the traditional e-commerce landscape. In three years, the company has already been able to share its vision with customers in 4 different continents and 20 countries. Recently, Mirakl has opened subsidiaries in the United Kingdom, Germany and the United States as it grows its staff of over 70 people. As the world leader of SaaS Marketplace solutions, Mirakl continuously harbors innovation in order to meet growing market expectations.
---
Founders: Martin Wählby, Tove Westlund, Henrik Torstensson, Marcus Gners
Year founded: 2013
Website: www.lifesum.com
Corporate email: contact@lifesum.com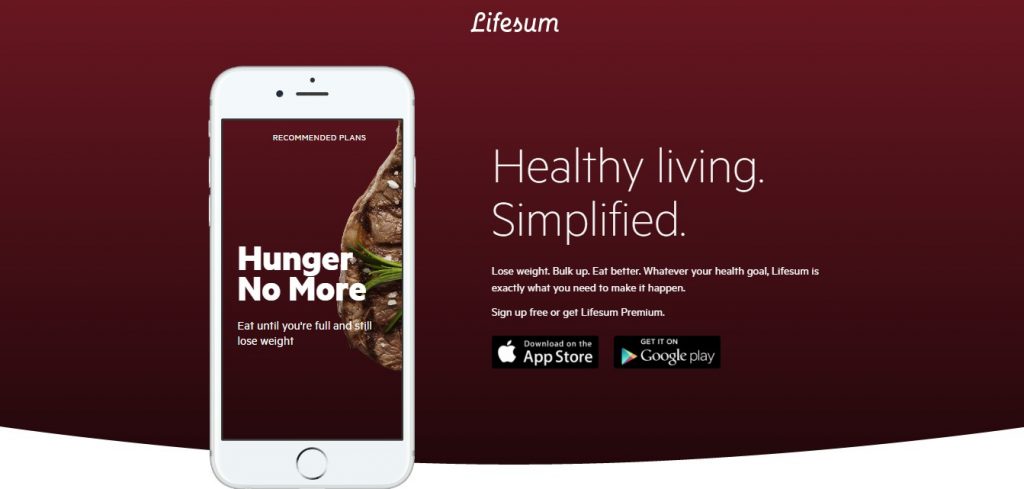 Lifesum is a Swedish digital health startup with the vision to make people healthier and happier by using applied psychology and technology.
We are a Stockholm-based tech startup with a vision to make it simple for people everywhere to form habits that build towards healthier, happier lives.

Lifesum gives people personalized navigation for health and lifestyle improvement. By tapping in to mobile sensor technology and combining it with passion for design and applied psychology , we try to create delightful user experience that improves health for the mainstream.
---
Codacy – the UK, Portugal 
Founders: Jaime Jorge, Joao Caxaria
Year founded: 2012
Website: www.codacy.com
Corporate email: team@codacy.com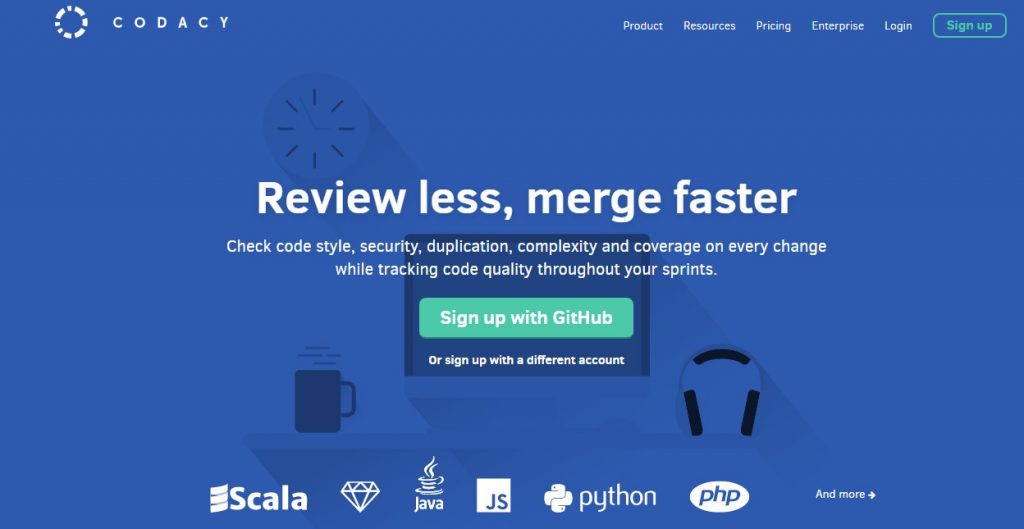 Codacy is flexible and adapts to your code review process. Codacy pushes results as comments in your pull requests or as notifications in Slack or Hipchat channels.

Codacy also plays nice with your Continuous Integration tools and serves as an ideal complement to your unit tests.
Codacy is an automated code review tool that helps developers to save time in code reviews and to tackle technical debt efficiently. Developers spend 10%-20% of their time reviewing code. Gartner estimates the global technical debt to grow to $1 Trillion by 2015.
Codacy tracks new issues by severity level for every commit and pull request and allows a hassle-free customization of static analysis It provides advanced code metrics on the health of a project and on the performance of teams.
---
For more startups and business tips, check our entrepreneurship section and subscribe to our weekly newsletters.