Apply for the startup competition to win up to €150,000 in cash prizes!
Dates: October 28-29, 2020 | Register here
Prices: starting from € 99,-
Location: Luxexpo – The Box, Luxembourg
Are you looking for a place to connect your tech startup with corporate decision makers?
Do you want to take your business to the next level through the powerful network of top C-level executives, partners, suppliers and customers?
Would you like to discover the business environment and the startup ecosystem of the richest country of the European Union?
Then join:
Arch Summit 2020: the largest startup event to meet corporate clients!
Set in Luxembourg city, Arch Summit brings together over 5000 participants – startups, innovators, corporate executives, political leaders, celebrities – and offers them a platform to connect and discover business opportunities.
By joining Arch Summit, you will take part in a dynamic 2-day programme packed with tailored meetings, keynote speeches, tech roundtables, startup pitches and exhibitions on the latest in technology trends.
Aside from networking, you will get a chance to participate in a startup competition to win up to €150,000 in cash prizes, exhibit your venture and get the feedback from the Dragon's Den and Shark Tank investors.
Feeling pumped yet?
Arch Summit is truly inspiring while uniting thousands of energetic innovators.
– Xavier Bettel, Prime Minister of Luxembourg
In 2019, Arch Summit attracted 80 global suppliers, 200 startups and 5000 attendees, among whom were not only corporate representatives, journalists, business angels and investors, but also the Nobel Prize winner Leymah Gbowee and 4 Dragons from the hit TV show "Dragon's Den".
Highlights of 2019 edition of the Summit
The Arch Summit 2020 Theme: Digital Planet
The 2020 edition's theme will revolve around the digital planet: the vision of the future of Earth where technology is accessible to all, enabling everyone to live a better digital life, and where innovation enables us we protect our planet for future generations.
That's why the summit is going to be a perfect place for startup founders, professionals and enthusiasts active in AI, Big Data, Blockchain, Connectivity, Customer Operations, Cybersecurity, E-Commerce, Hardware, IoT, Mobility as well as VR and AR.
Why you should attend?
Arch Summit 2020 is the right place for company founders who seek to expand their client base, meet new founders and raise funds from investors.
You would get:
Access to the network of 4,000+ attendees through the matchmaking tool;
Your own startup booth in the center of the exhibition hall;
1-on-1 meetings with C-Level executives;
A chance to pitch your startup in front of hundreds of business angels, senior decision makers and VCs;
An opportunity to win a share of €150,000 in cash prizes.
& more other perks and benefits!
This 2-day startup pass is yours for €499-. Alternatively, you can join Arch Summit as a General Attendee for €99-. Get your pass here.
Grab the opportunity to network with thousands of executives from Vodafone's 10k+ Suppliers!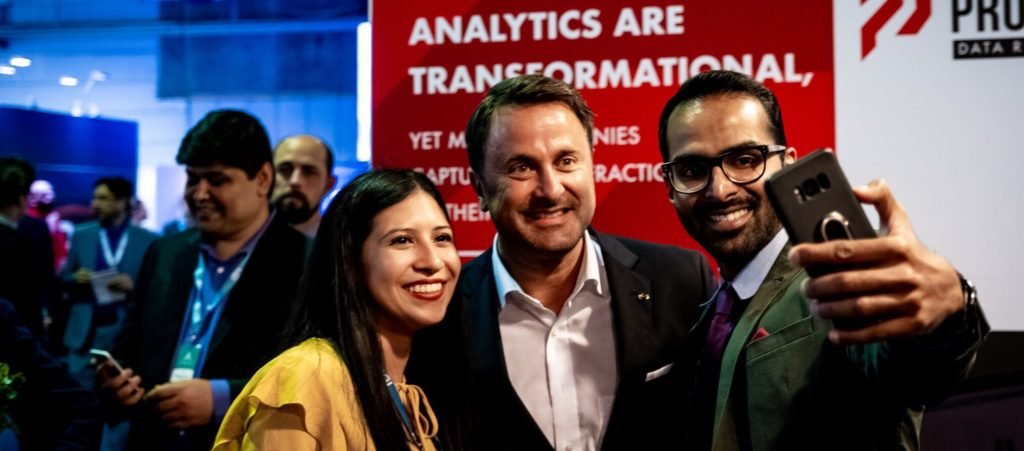 Arch Summit focuses on people who can bring the most value to the participating startups by bringing them into direct personal contact with key decision-makers.
This year, the Vodafone's group CEO Nick Read, CTO Johan Wibergh, Luxembourg Prime Minister Xavier Better and Deputy Prime Minister Étienne Schneider will attend the forum.

Apply for startup pitch competition to win prize money
Do you have the technology that can improve people's lives and the planet for the better?

Get your ticket to Arch Summit and join the Startup Pitch Competitions! The spots are filling up fast – sign up now!
If your startup/scale-up is bringing solutions that will impact the future positively, here is your chance to pitch your solution and win up to €150,000 in cash prizes.
To be eligible for the competition, your venture has to focus on 5G, AI, IoT, Big Data, blockchain, security, mobility, cloud, sustainable tech, health tech as well as AR/VR and create a positive impact in our society. The summit organizers seek the most innovative solutions of tomorrow to scale to the market today.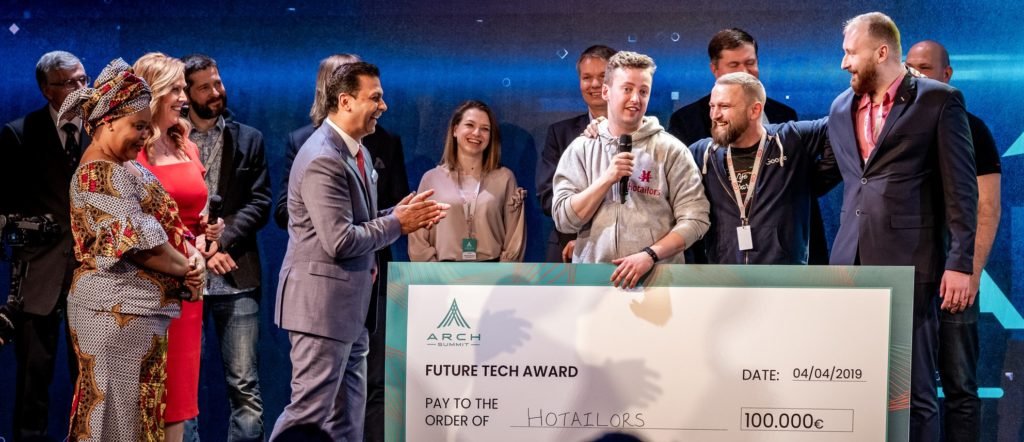 Once you get the conference ticket, your startup will be able to opt to participate in the startup competition and win up to €150,000 in cash prizes.
After the initial screening, the shortlisted companies will be given 3 minutes to pitch to a panel of influencers throughout the two-day event. Winners of the preliminary round on October 28th and 29th will be invited to the finals which will be held in the afternoon of October 29th .
Arch Summit makes extraordinary and powerful impact on the world we live in.
– Leymah Gbowee, 2011 Nobel Peace Prize Winner
Arch Summit is brought to you by Tomorrow Street, Vodafone's Global Innovation Centre

Get to know Tomorrow Street by visiting the official page.
Launched in September 2017, Tomorrow Street is an innovation accelerator, created in partnership with Luxembourg's national incubator Technoport to help small businesses become global success stories.
The organisation aims to build a world-class innovation centre that accelerates leading-edge technology through scaling late-stage startups.
Its is located in Luxembourg, an innovative country in the heart of Europe, the primary gateway into European markets. With the international and business-friendly environment and thriving start-up ecosystem, it is a perfect place to showcase your business to corporate decision makers.
Follow #Arch2020 on social media:
Secure your spot at Arch Summit! Register your participation by following the registration link and taking the suggested steps.
---
For more opportunities, check our opportunities section and subscribe to our weekly newsletters.