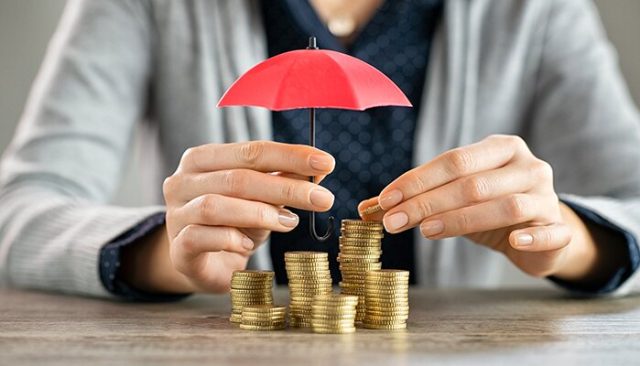 Many across the United States are uneasy about what is in front of us economically. At the end of 2019, everything was on an upward trajectory that many business leaders and C-suite executives thought they had a perfect handle on.
Then, the coronavirus pandemic of 2020 thwarted it all. From the moment the world closed its doors for the safety of the general public, we were not going to be the same as a society. 2019 was a completely different world in comparison to 2020 and beyond, and even as we have weathered the storm in one way or another, every day has become a question mark for many across all industries.
Many employees and executives alike experienced and vividly remember the recession following the housing market crash in the mid to late 2000s. As a result, many grasped desperately for a "status quo" of professional and personal normalcy to make it out the other side in one piece, and now we have that familiar sensation welling up in our minds yet again following the pandemic.
We want to be agile, reactionary, and cautious — It is a primordial instinct in many. But as I have mentioned to clients and colleagues many times over the course of my career: Agility will never set you ahead of disruption; it will only give you momentary peace of mind. But by combining it with anticipation, agility can and does serve a quantifiable purpose.
An Anticipatory Mindset helps you know when agility Is necessary
Some picture a recession looking much like the apocalypse, complete with the obstacles and uncertainty they face in the form of fires they must extinguish to keep their business or organization from burning to the ground metaphorically.
Is putting out fires a best practice of a business or organization? Not always. However, contrary to what you may be expecting from this blog, agility is necessary at times. But how can you tell when it is needed? And are these moments extremely obvious?
With an Anticipatory mindset, you will be able to instinctively tell when a situation can be avoided versus when it cannot and requires agility. Growth at any point comes from learning from mistakes and taking risks, and being Anticipatory means taking calculated chances that are low-risk thanks to the power of my Hard Trend Methodology.
Looking at Hard Trend future certainties helps your organization strategize how to move forward profitably in a dialed-back economy and reveals all that can be predicted. As a result, what is left behind is the unpredictable that you must be agile in dealing with, such as a pandemic shutting the world down.
Lego: an exponential thinker in Agility and Anticipation
A brief example of an organization that capitalized on the 2008 recession in remarkable ways is Lego. First and foremost, Lego and the toys they manufacture were quickly viewed as non-essential during the economic downturn, but the leaders at Lego begged to differ.
Using an Anticipatory mindset, Lego was able to identify that the recession was not something they themselves could change, but they could control how they responded to it! Knowing that they were facing a struggling US economy, they chose to take that moment to expand their global markets, generating new revenue in areas overseas that were not facing the same financial issues that we were.
Being agile means to pivot when something unpredictable rears its ugly head. It is likely that Lego had no clue what was going on in the housing market prior to the 2008 recession, so when that hit, they had to use agility in some fashion, but they used agility in conjunction with anticipation to think exponentially, problem-skip, and generate profit despite all the odds.
If Lego was a purely agile organization, they would likely have doubled down on their marketing here in the US and hoped for the best, seeing profits stagnate like all other businesses labeled non-essential at the time.
Opportunity awaits — it never waits
As economic uncertainty looms ahead, companies of all sizes have begun their transition to a strictly lean, agile operation, often choosing to wait out the stormy waters of the next year and keep the status quo. But is that the right choice?
The short answer is no. An operation that chooses agility alone over being Anticipatory in an effort to wait out economic downturns will face far more uncertainty than one choosing growth and opportunity, and the reason for this is simple: Opportunity is recession-proof, and other organizations will leverage it!
Opportunity is everywhere — always! It is omnipresent to say the least, and it does not shut off just because the world has changed. As a matter of fact, opportunity results from disruption and change and the right business leveraging it.
The reason so many choose a lean and agile operation is because it is a much simpler task to dial back what you already do, focus only on what is making you a profit, and watch some type of benchmark like gas or grocery prices to choose when you can start ramping up again. But as a company does this, the unseen forces of competing companies or fresh, new entrepreneurs turning what you fear into an opportunity are taking place and ultimately disrupting the industry.
It is due time for you to flip the script and become the disruptor going forward into the unknown as opposed to being disrupted! Using an Anticipatory mindset, look for how you can become essential and recession-proof even if you have been deemed non-essential in many ways. This can be done by using Hard Trend future certainties both within your industry and outside of it, to keep the big picture in mind. What do your customers need from you in general? Capitalize on that!
---
For more business and entrepreneurship tips, subscribe to our weekly newsletter and follow us on Twitter, Facebook, Instagram and LinkedIn.