Dates: June 21-22, 2023| REGISTER HERE
Prices: starting from GBP 749,- (use the code "ALPHA20" to claim your 20% discount)
Location: Business Design Centre London, the United Kingdom
📣 Attention marketers: it is time for an international industry celebration in one of the most creative cities in the world! We invite you to join two days of learning, networking, and unforgettable experiences.
Are you ready to elevate your marketing game? Kickstart summer by attending two epic events at once:
Join DMWF and Influencer Marketing World 🎉
For 13 years, Digital Marketing World Forum has been the top gathering of forward-thinking leaders and professionals that shape the future of digital marketing.
With a focus on tech, VR, AI, eCommerce, content marketing, UX, CX, data analytics, and mobile, this event explores all you need to know to stay at the top of the game.
1 ticket, 2 epic digital marketing events
📣 Get your two days all-access conference pass with a -20% discount with ALPHA20 promo code!
This year, DMWF joins forces with Influencer Marketing World to deliver a digital marketing extravaganza that will leave attendees in awe.
Influencer Marketing World brings a brilliant lineup of speakers to the table, sharing their expertise on the hottest topics.
Yenan Wang, Head of TikTok Live, will explore the rise and power of influencer live streaming, Grace Fung from COTY will discuss where influencer marketing will go next, and Paul Randal from HP will share how one creator made $20k in a month by turning followers into paying customers.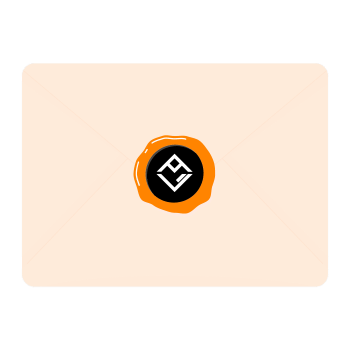 Subscribe to AlphaGamma!
Receive the latest articles, news, events, business & career opportunities to your inbox!
Can you afford to miss this?
Highlights from the past editions
Main reasons to attend
Here is what you can expect attending DMWF and Influencer Marketing World:
The lineup of international marketing superstars will deliver two days of cutting-edge content on trends and strategies in digital marketing.
Sneak peek into the future with the insights of CEOs, directors, and senior marketers creating disruptive marketing strategies in high-level companies, including Microsoft, J.P. Morgan, LinkedIn, Google, Vodafone, Pinterest, TikTok, and many more.
👯‍♀️ Make lifelong friendships
As the top networking event for the marketing industry, you can expect a quality and fun time with professionals like you.
If you are hungry for knowledge, excited about innovations, and ready to thrive in the digital era, at this event, you will meet like-minded peers from all over the world.
🚀 Boost your employability
Attending these top events will be a cherry on top of your professional resume.
The expert knowledge of the latest digital marketing developments will give you a headstart if you want to step up in your career.
Who will we be meeting at the DMWF and Influencer Marketing World? Secure your spot at the hottest digital marketing events and don't forget to let us know in the comments!
---
For more life-changing opportunities, subscribe to our weekly newsletter and follow us on Twitter, Facebook, Instagram, and LinkedIn.