Make sure you bookmark the page as we refresh the list with new opportunities.

Want to suggest a startup program? Fill in this contact form.
Are you a startup owner looking for an investment, office space, mentorship or overall help with developing your idea into a thriving venture?
One of the ways to do so is to apply for a startup accelerator program.
We have already prepared a list of the best startup accelerator programs in Europe, so today we want to share with you a list of programs taking part in the US, aiming to help founders successfully develop their startups. Enjoy!
Best startup accelerator programs in the US to apply for in 2020
---
Deadline: April 30, 2020 | Apply here
Eligibility: Experienced tech industry professionals
Location: Palo Alto, CA
Founder Friendly Labs (FFL) is the equity-free startup accelerator for experienced tech industry professionals. Created by startup founders and alumni of Google, Stanford, and MIT, FFL Startup Accelerator helps entrepreneurs overcome the challenges inherent in starting a company.
Startups receive over $200k in credits from partners including Amazon Web Services (AWS), Google Cloud Platform (GCP), First Republic Bank, and HubSpot. We understand founders are busy, so we offer a low-commitment experience.
---
Deadline: May 5, 2020 | Apply here
Eligibility: Companies and products that innovate the face of consumer goods and retail in a rapidly changing marketplace using design thinking as a key driving process
Location: New York City, NY

XRC Labs invests in an estimated 20 startups annually. The XRC ecosystem brings together entrepreneurs, investors, brands and retailers to foster rapid innovation and unlock new opportunities in retail. Startups we select are positioned to create significant change in the retail or consumer goods industries.
Startups receive $100K in capital, central Manhattan workspace, mentoring, operational support and exclusive access to a prestigious network of entrepreneurs, investors and seasoned industry leaders. They graduate from XRC Labs with solid business plans and a priceless new Rolodex.
---
Deadline: May 5, 2020 | Apply here
Dates: July 7 – October 2, 2020
Eligibility: Early-stage, growth-driven, technology companies
Location: Amarillo, TX

Each year WIRE Accelerator invests $25k in high-growth tech companies to join our 13-week accelerator program. Each startup receives hands-on training, mentorship and industry connections to accelerate their business to the next level!
---
Deadline: May 10, 2020 | Apply here
Dates: September 14 – December 10, 2020
Eligibility: FinTech startups
Location: New York City, NY
Barclays Accelerator's 13-week programme provides companies with a wide range of resources. It has an extensive group of mentors hand-picked from some of the world's leading talent, including influential Barclays executives and the powerful Techstars global network. And it's all happening in the heart of NYC.
The accelerator accepts applications from a diverse group of companies who are pushing innovation across the financial services industry. From cyber security and artificial intelligence through to wealth management, investment banking, big data and cryptocurrency – any area of FinTech will be considered.
---
Deadline: May 15, 2020 | Apply here
Eligibility: It is a sports technology accelerator that looks for teams that are developing a product with a technology focus
Location: Atlanta, GE

Comcast NBCUniversal SportsTech is changing the way sports are played, both on and off the field. This 12-week accelerator program is designed to bring your sports tech idea to life, get it to market, and provide players and teams with a competitive edge built on technology and innovation.
It is looking for the next generation of entrepreneurs and startup founders actively changing the world of competitive and professional sports. Are you in? It's game time.
---
Deadline: June 1, 2020 | Apply here
Dates: August 1, 2020 – July 31, 2022
Eligibility: CivStart is a stage-agnostic accelerator, but it is not working to accelerate startups who are still in the product development and ideation stage. They do seek startups that have proven solutions and teams in place.
Location: Washington DC, the United States

CivStart is the only accelerator that focuses on the state and local government market. With an ecosystem of public sector decision-makers who appreciate and realize the importance of working with and understanding your perspectives and solutions, it specializes exclusively within the state & local government market.
---
Deadline: June 8, 2020 | Apply here
Dates: July 28 – October 1, 2020
Eligibility: Companies throughout the world can apply
Location: Winston-Salem, NC

Hosted by the Center for Creative Economy, Velocity is a 9-week virtual program in which the top three startups split a pool of $50,000 in seed-stage investment. Ten teams will complete 24 modules and case studies over nine weeks, working with professional mentors to guide them through the program.
---
Deadline: June 19, 2020 | Apply here
Eligibility: Early-stage SaaS companies
Location: San Francisco, CA; New York City, NY

Acceleprise San Francisco launched to provide entrepreneurs with an opportunity to tap into the extensive network of great enterprise companies, mentors and investors the Bay Area has to offer.
It's a 4-month program focused on getting the companies access to mentors and educational programming to accelerate execution of best practices, introductions to early adopters of technology with the goal of closing their first few paying clients and opportunities to have meaningful conversations with early stage investors.
---
Deadline: July 1, 2020 | Apply here
Eligibility: Driven founders working on frontier technology in the sector of Mobility, Autonomous, Robotics, Logistics and 5G
Location: San Francisco, CA

MARL Accelerator invests $35,000 for 5% of the equity in exceptional technical founders building next-gen technologies. The program is a 12-week long and is based out in San Francisco Bay Area. We charge a $10,000 fee for participation in the pre-seed program
---
Deadline: July 3, 2020 | Apply here
Dates: November 10-18, 2020
Eligibility: French companies (with a SIRET number) with an innovative product or service that falls into the cultural, creative or tourism sectors; the North American market is a short- to medium-term strategic business development priority
Location: New York City, NY

Le Créative Lab North America is the first program for innovative French tech companies working in the culture, entertainment, creative and leisure industries.
8 innovative French companies will follow a North-American crash course with local experts and professionals to better understand both markets and their respective business practices. They will also streamline their development project and have opportunities to find potential future partners for accelerated growth in North America.
---
Deadline: July 19, 2020 | Apply here
Eligibility: Different types of social entrepreneurs who are ready to start and scale their businesses
Location: Santa Fe, NM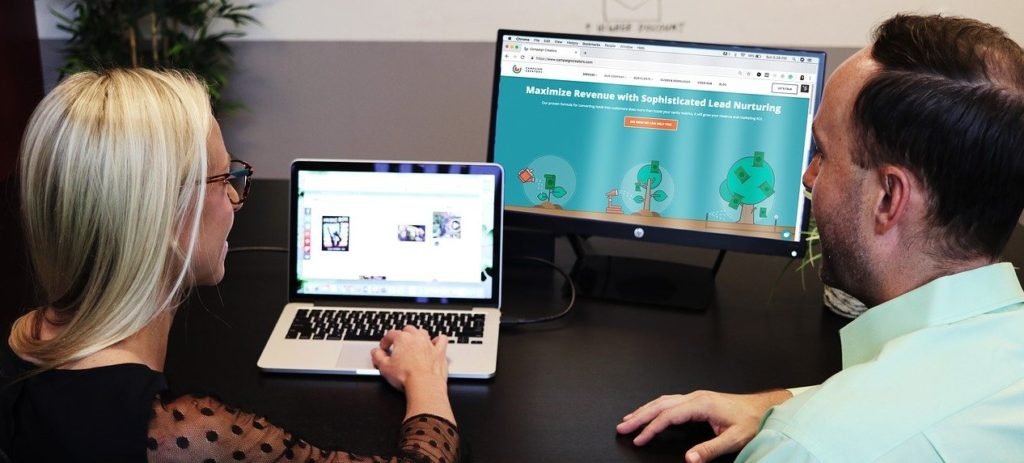 The Santa Fe Innovates Business Accelerator Program includes an eight-week curriculum focused on creating and validating customer and business models, investment preparedness, leadership basics for social enterprise startups, business planning, financial modeling, strategic thinking, and more. Another key element is a three-month structured mentoring program.
---
Deadline: October 31, 2020 | Apply here
Eligibility: Companies founded by hungry, hyper-engaged teams with demonstrated expertise that can provide a compelling value proposition to the end customer
Location: Palo Alto, CA

K2 Capital invests in companies and entrepreneurs that can benefit from our "Level Up" growth model. By leveraging our extensive network and expertise, we provide capital and advisory solutions to drive value across people, process, and technology.
We look for companies founded by hungry, hyper-engaged teams with demonstrated expertise that can provide a compelling value proposition to the end customer. Our platform companies have the potential to disrupt existing industries and their business models allow them to potentially generate high levels of revenues.
---
Open deadline | Apply here
Location: San Francisco, CA
500 Startups is bringing founders a new one-of-a-kind accelerator experience. Its world-renowned four-month program will be tailored according to your growth stage and sector. Need an intro to a customer? Early access to a new product feature? You will be given access to 1,800+ founders, 200+ mentors and the staff.
Companies receive an investment of $150,000 in return for a 6% stake. The accelerator charges $37,500 to participate, but the fees can be deducted from the investment.
---
Open deadline | Apply here
Eligibility: Strong founders with technical backgrounds
Location: Dallas, TX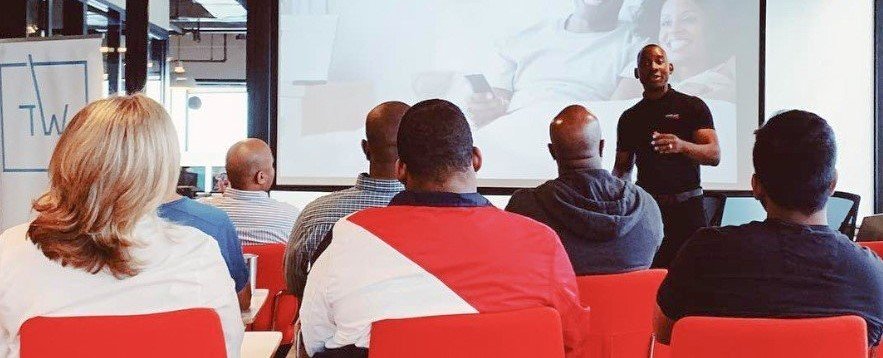 Tech Wildcatters is a stage seed accelerator that utilizes over 10 years of proprietary knowledge. Every year it is only bringing in new companies but continues to support the previous ones that have shown determination and results.
Tech Wildcatters has a proven track record with a robust alumni portfolio including Nimbix, Validic, and Selery; and eight successful exits including Siftery, KeyRing, CancerGene Connect, Brand Protection Agency, and GlimpzIt.
Do you have any experience with a startup accelerator? Share it in the comments section below or get in touch via the contact form with us.
---
For more opportunities, check our opportunities section and subscribe to our weekly newsletters.