Strong business finances are vital to the success of your business. Though you might think it from the volume of posts and tweets on the subject, business success isn't all about social media marketing.
Are your business finances in as good a shape as your Facebook, Linkedin, Pinterest, Instagram or Twitter?
Ah! I thought as much. It seems its time for you to take action and get your business finances properly sorted out.
How to avoid failure?
33% of all businesses will fail in the first 2 years. While there are many reasons for failure, a common one is simply running out of money.
You can't pay your bills. When you run out of cash your business has failed. You can make profit predictions all day long, but the only thing that helps you pay your bills is cash.
Even businesses with strong growth can fail. Growing a business can eat cash fast.
The longer you neglect your business finances the harder it is to put things right. I coach business owners that are ready to make the step from being a solopreneur to having a team around them that can take the business onward towards 7 figures.
It's amazing how often we identify proper financial management as the first issue to sort out
Maintain a tight grip on your business finances
Do you know how much you are making each month?
Do you understand how much cash you need to pay your bills?
Have you got a grip on what you are owed?
Do you make sure your customers pay you on time?
Are you putting money aside for your tax bill?
Besides this, you need to make sure you meet a whole range of legal responsibilities.
You will need to keep proper records and might need to file accounts. You will need to submit tax returns for sales taxes (like VAT) and income taxes.
Are you meeting your tax lodgement and record keeping requirements?
You can use the next 100 days to work through an Accounting Action Plan that will quickly sort out your finances.
You need to get your accounting right for two important reasons:
1. Business performance – to track the financial performance of your business, so you can plan for sustainable growth

2. Compliance – to ensure you meet your legal and tax requirements
There are 6 steps in The Next 100 Days Accounting Action Plan. These will help you to take control of your business finances.
Implement a book-keeping system
Track your expenses
Manage your client billing
Review your financial results every month
Determine your tax obligations
Regularly review your bookkeeping system
6 steps to sort your business finances
Take the next 100 days to get your book-keeping, accounting and business finances in order using 6 simple steps.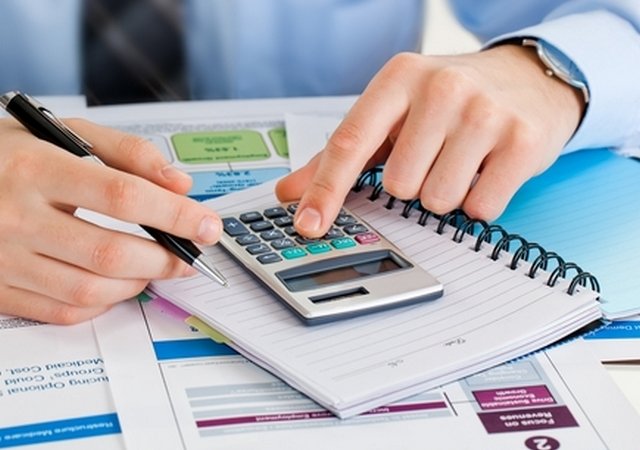 Step 1: Develop your book-keeping system
Before jumping into establishing a bookkeeping system, it's helpful to understand exactly what bookkeeping is and how it differs to accounting.
Bookkeeping is the day-to-day process of entering transactions such as sales invoices and reconciling bank transactions.
Accounting is a more analytical process of interpreting the financial information prepared by the bookkeeper.
The accountant might use this information to prepare tax returns, advise on appropriate business structures and make recommendations to improve business performance.
So, to implement a great book-keeping system you need to do a few things:
Set-up cloud accounting software. Good cloud accounting software connects to your bank accounts and credit cards to minimise data entry
Choose a cloud accounting package that is not just right for your business today, but can expand as your business grows. Personally, I love Xero, and I use it for all the businesses I'm involved with. Here's a guide to some of the things you might want to consider.
Make sure you try before you buy. Any package worth taking will give you a 30-day free trial. Avoid any package that is permanently free to use. You get what you pay for.
Consider having an accountant or bookkeeper review the setup (even if you want to do the bookkeeping yourself).
Decided how often you will process and reconcile new transactions in the bookkeeping software.
Step 2: Track your expenses
Decide on your filing system for receipts (and stick to it!). At its simplest, this is just a box file where you can index things by date.
An electronic system is better. Look for a system where you can use your phone. This makes things easy because you take a photo of the receipt and key in some basic details of the amount and the reason for the spend. The mobile app for Xero allows you to do this and the transaction ends up in the accounts. There are more sophisticated apps that read details from the receipt, such as ShoeBoxed so if you have lots of items these might be for you.
Always pay for business expenses from business bank accounts or business credit cards and not personal accounts. Don't mix business finances with your own personal money.
Try to minimise your cash spend. Cash needs to be re-keyed into accounts, bank and credit card transactions arrive automatically.
Pay bills in a batch (weekly or fortnightly) rather than paying bills every day
Step 3: Manage your client billing
Create invoices quickly from right inside your cloud accounting system. You're the real deal, be sure you look it. Professional looking invoices are a key part of your brand.
Templates make creating and customising invoices for your business ridiculously easy. Add your logo and personalize your thank you email. Your clients will be wowed.
Make it easy for clients to pay you. Add your bank details to the invoice. Systems such as Xero will let you integrate with other services and allow clients to pay your invoice with Stripe or Paypal.
Review your invoices regularly. I suggest once a week. Check what is overdue for payment and follow up with the client.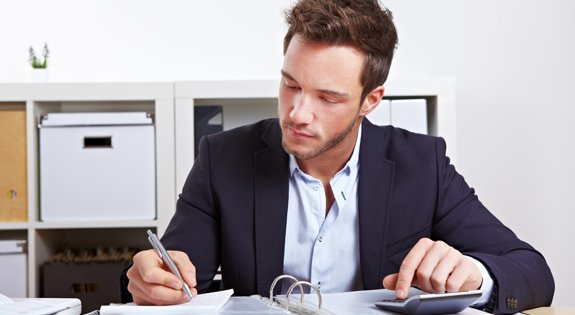 Step 4: Review your financial results each month
Decide on the key reports you are going
to review every month. At a minimum, we recommend a Balance Sheet, Profit and Loss Statement and Bank Reconciliations
Book a regular time in your calendar to review your monthly results
If you need help interpreting your reports, seek the help of an advisor (eg accountant/business coach)
Step 5: Determine your tax obligations
Seek advice from an accountant on your tax obligations
Set aside money each month to contribute to your tax bill
Set-up a good bookkeeping system so you aren't paying an accountant to fix your bookkeeping (their rates are usually much higher than bookkeepers).
Step 6: Regularly review your bookkeeping system
Your bookkeeping requirements will change as your business evolves. Schedule regular reviews of your bookkeeping system. This should be at least every 12 months.
When you choose your book-keeping system to take a long look at the eco-system of apps that surround it. Systems like Xero or Quickbooks have huge eco-systems of add-ons that allow you to integrate cash registers, roster in and time sheeting, receipt and expense processing and a host of other things.
Take the next 100 days to get your business finances in order. It will be well worth it. It's not that long since I gave up spreadsheets and invested in the cloud. You can read about my experiences here.
The payback in time-saving and better information has been huge. My next step will be outsourcing the day to day work to a book-keeper.
Once your business finances are in a system you are in a strong position to grow your business to the next level. One less thing to go wrong!
Are you already following these tips? What do you do to sort your business finances? Leave your opinion in the comments below and let us know!
For more finance and business tips, check our finance and entrepreneurship sections and subscribe to our weekly newsletters.