Since the finance industry is evolving rapidly, it is becoming more and more difficult to keep up with the newest trends and insights. Luckily for you, you can now find all finance events in Europe in 2019 in one place: in this article!
If you are fascinated by the world of finance and you are eager to learn all about the latest trends in the field of finance, FinTech, InsurTech, investments, banking and economics, then mark your calendars.
Because the year 2019 has so many opportunities in store for you, from conferences, summits, forums to award ceremonies. This finance events list features over 50 events and conferences happening in Europe in 2019.
Feel free to bookmark this article as we will keep the list fresh by adding more finance events throughout the year. Enjoy!
Best finance events in Europe in 2019
---

Best finance events in March 2019
Deep Learning in Finance Summit | March 19-20, London, UK | The Deep Learning in Finance Summit provides the attendees with the opportunity to discover advances in deep learning tools and techniques from the world's leading innovators across industry, academia and the financial sector.
Finance 2.0 | May 27-28, Zurich, Switzerland | From CRM, the classic Customer Relationship Management, to CMR, a Customer-Managed Relationship. The first and leading Finance 2.0 conference in Switzerland. All about the future of digital finance.
FINTECH:CODE | March 18-19, Frankfurt, Germany | fin:CODE is Europe's unique event mainly focused on addressing the challenges that banks, asset management firms and insurance companies are experiencing when adopting and scaling DevOps at an enterprise level.
Global Mining Finance Spring Conference | May 9, London, UK | The Global Mining Finance Spring Conference 2019 will bring miners and financiers together in the heart of the City of London, to look at the hottest regions for mining and the hottest commodities for investment.
Responsible Finance Conference | March 13-14, Liverpool, UK | The Responsible Finance Conference 2017 will provide the banking, alternative finance and community sectors with an opportunity to explore emerging trends and develop strategies that allow fair and affordable finance for people, businesses, and communities. The event will feature the Citi Microentrepreneurship Awards, which showcases categories of successful lending and celebrates the economic and social impact responsible finance providers have contributed to over the last year.
WHU Campus for Finance: Private Equity Conference | March 21-22, Vallendar, Germany | The WHU Private Equity Conference brings together students, academics, corporate representatives and politicians to create a unique platform for discussing current topics in the private equity sector.
---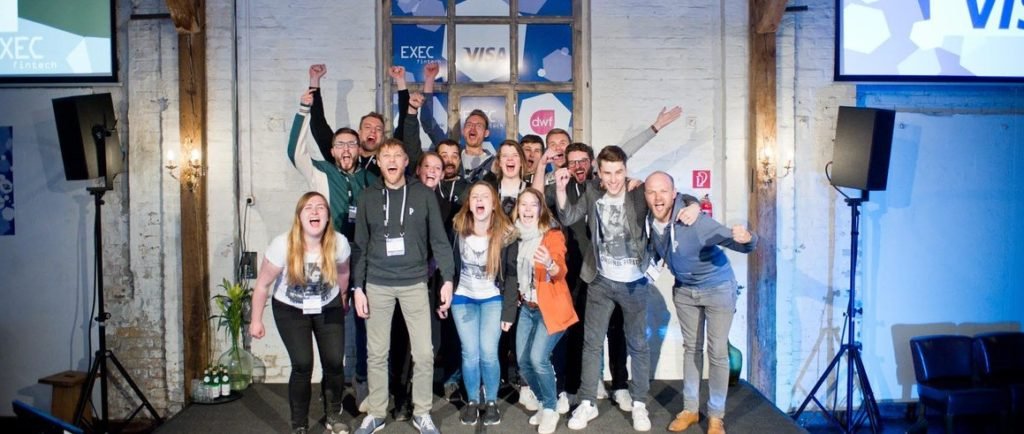 Best finance events in April 2019
Investors Conference on European CLOs and Leveraged Loans | April 2, London, UK | IMN returns with its established CLO series and the 6th Annual Investors' Conference on European CLOs and Leveraged Loans, taking place 2 April 2019, in London. With European CLO issuance hitting record pace in 2018 and leveraged loan issuance accelerating $1.3 trillion, this conference is a major catalyst for the CLO and leveraged loan market in Europe.
Brand Finance Global Forum | April 2, London, UK | Join the experts and Brand Finance Global Forum 2019 guest speakers to explore how geographic branding can impact brand value, attract customers, and influence key stakeholders.
Fraud and Financial Crime Europe | April 2-3, London, UK | Join the Fraud & Financial Crime Europe 2019 Summit to hear from senior practitioners and to network with your peers.
Bank + FinTech | April 2-3, Barcelona, Spain | Discover which banks are doing what and with which Fintech, how banks are taking the lead, how other international organizations are successfully integrating new offering and business models in their strategy, together with Fintechs.
Customer Experience Management in Banking Summit | April 2-4, Vienna, Austria | The event opens up an opportunity to meet the senior level experts from the top banks in Europe to discuss current trends in digitalization and the effect on customer experience and engagement, customer data, and many more.
Temenos Community Forum | April 2-4, the Hague, the Netherlands | Digital Banking Reloaded is the theme of this year's TCF. It celebrates a new era of cloud-native, cloud-agnostic digital technology that is giving banks the freedom to be creative, the power to innovate continuously, the resilience to cut risk – all at a significantly lower total cost of ownership.
Rethinking Banking | April 4-5, Berlin, Germany | The digital revolution has reached corporate banking. Corporate clients expect fast, digital services. At the same time, competitive pressure is increasing. But which trends and technologies are future-relevant and which ones can one forget confidently. How to pave the way for a sustainable yield model. We bring together banks and fintechs and offer plenty of valuable contacts in addition to inspiration and best practice.
Pricing and Revenue Management Summit | April 4-5, Barcelona, Spain | Pricing and Revenue Management Summit is a 2-day conference program designed for pricing and revenue management experts to learn how to leverage and analyze market conditions and obtain customer insights to set the best prices and drive profits.
EXECfintech | April 10-11, Berlin, Germany | Since 2014 EXECfintech has established itself as a leading Fintech conference in Europe with a focus on early-stage startups in the financial technology & innovation space. Gathering the industry's movers and shakers from startups, financial institutions and investors, the main purpose is to create a platform for meaningful exchange.
Operational & Back Office Excellence in Banking Summit | April 9-11, Vienna, Austria | 10th Annual Operational and Back Office Excellence in Banking Summit will give you an opportunity to meet the industrial leaders and experts from the banks in one place to learn the best operational strategies and practices.
Technobank- Banking Technologies | April 10-11, Vienna, Austria | Technobank is "the meeting place" for banks and providers from the region covering their need for regular exchange of information on latest trends and developments in banking. Conference topics always focus on the future shape of the banking and payments industry and their evolution and impact to the local markets.
UK Finance Festival | April 30-May 1, Belfast, UK | With six events across two days, the Festival will bring together expertise in Commercial Finance, SME Banking, Invoice Finance and Asset Based Lending, Mortgages, and Digital Innovation – all in the heart of Northern Ireland. Our Festival Pass is the most cost-effective way to access all events over the two-day festival.
---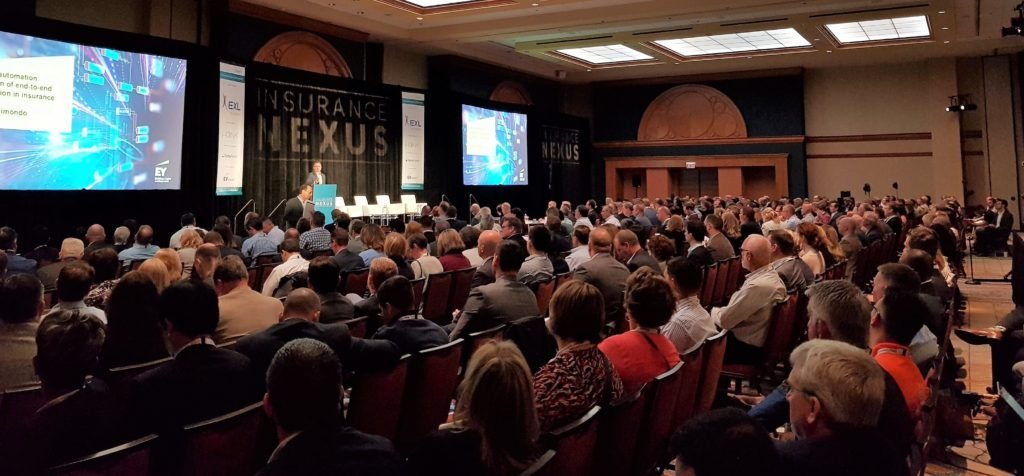 Best finance events in May 2019
ZEW Public Finance Conference | May 2-3, Mannheim, Germany | The conference is held on an annual basis and aims to cover all fields of public economics and political economy. The topic of the 2019 conference is the political economy of European integration and disintegration. The keynote lectures will be centered on this subject.
Fundamentals of Bank Credit Risk Analysis | May 7-8, London, UK | This two-day course teaches participants the framework and tools needed to analyze bank credit risk, utilizing the publicly available credit rating methodology of our sister company, Moody's Investors Service. The course offers a combination of short presentations, discussions, exercises, and case studies.
Open Banking Summit | May 7, London, UK | Taking a practical, operational, approach the Open Banking World Congress will help you to capitalise on the promise of Open Banking, and avoid the risks.
Insurtech Digital Congress | May 7, Warsaw, Poland | If you want to know what drives the industries and what the trends are in the development of technology in the financial and insurance sectors, the FinTech & InsurTech Digital Congress event is the key congress on the map of branch events.
Fiscal Unity in Tax Law | May 13, Berlin, Germany | Fiscal Unity in Tax Law, you will learn how to take advantage of the benefits of the legal institution and minimize the risks involved. In a compact form, you will receive the necessary know-how to act in a legally secure manner not only in corporate and trade tax but also in VAT.
Connected Insurance Europe | May 15-16, Amsterdam, the Netherlands | Courageous and relevant insurers are translating innovation into reality. This is your huge opportunity to both secure your customers' future loyalty and attract new ones too. Don't leave your team in the dark and join us for a genuinely pan-European gathering in Amsterdam.
---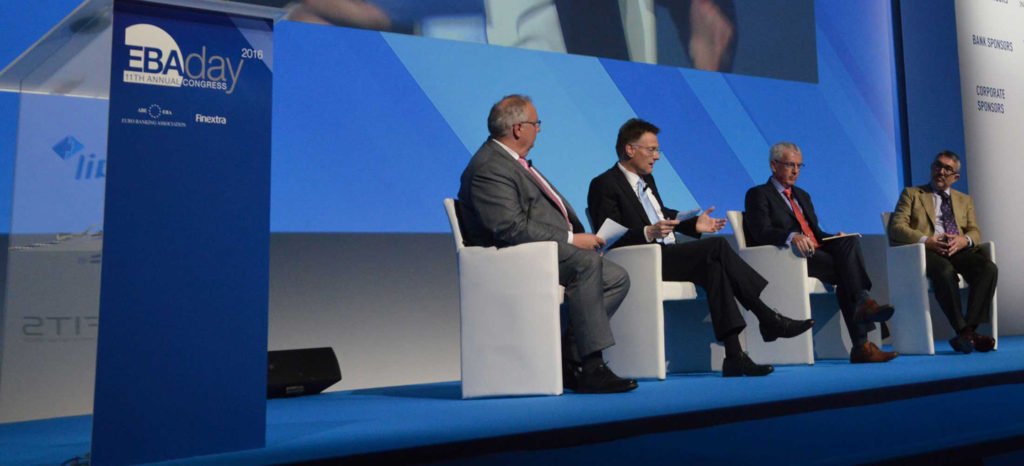 Best finance events in June 2019
Money20/20 Europe | June 3-5, Amsterdam, the Netherlands | This market-leading three-day event brings together the entire payments, FinTech and financial services industry. Ideas are created, partnerships are formed and future trends are imagined. Join us in Amsterdam on 3rd – 5th June 2019 and make your mark.
Global Finance Conference | June 5-7, Zagreb, Croatia | Global Finance Conference provides the attendees with the opportunity to gain insights relating to the topics such as Asset Allocation/Sovereign Funds/Hedge Funds/ETFs/SWFs, Accounting/Auditing Issues and Taxation, Banking & Financial Services/Investment Banking, Blockchain, Cryptocurrencies, E-Finance, Crowdfunding, Cyber Security and Global Finance & Banking, Derivatives/Financial Engineering, and much more.
Investment Week Conference | June 6-7, Surrey, UK | The Investment Week Conference has been designed to create an environment where a select group of fund buyers can meet and spend quality time with a small group of asset managers to deeper understand their investment thinking and potentially create new solutions to meet the changing investment world for clients. This event is by invitation only.
INFINITI Conference on International Finance | June 9-11, Dublin, Ireland | The INFINITI Conference on International Finance conference will cover areas like Alternative Investments & International Financial Integration, Banking & Financial Services in Integrated Markets,Behavioral Aspects of International Finance and Corporate Governance & International Firms and many more.
EuroGrowth | June 11-12, Surrey, UK | EuroGrowth is a frontrunning international middle-market event, setting the stage for 200+ global M&A professionals to advance deals. The annual caucus is a departure from similar events, even InterGrowth, as it prioritizes programming, receptions and structured networking opportunities.
EBAday | June 18-19, Stockholm, Sweden | Curated by the Euro Banking Association's subject matter experts, the conference features keynotes, two core streams, special interest sessions and fintech start-up pitches.
---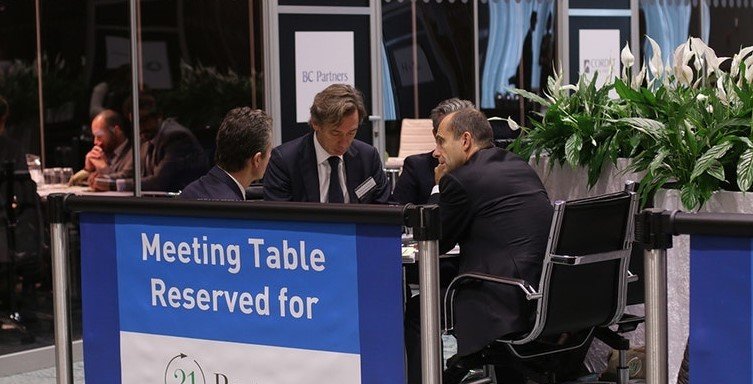 Best finance events in July 2019
GAIM | July 2-3, London, UK | Where global alternative investment managers and investors collaborate to drive capital, implement new industry standards & source cutting edge information
Italian Private Equity Forum | July 3, Milan, Italy | Join the most renowned and established private equity forum in Italy. It will be a day filled with insightful presentations, discussions and critical networking with private equity market champions.
London Fintech Week | July 5-10, London, UK | Fintech Week is a series of conferences, exhibitions, workshops, hackathons, meetups and parties. Each day we focus on a different topics. We always ensure that there is plenty of time for networking and meeting other innovators. The main conference/exhibition takes place in the heart of London.
Public Finance Live | July 9-10, Birmingham, UK | CIPFA's main public finance conference returns with a new name and more focussed, topical streams. As ever it will provide insight, guidance, debate and networking for all those involved in the management of the public's money.
Finance Forum | July 11-12, Madrid, Spain | The program is open to all areas of Financial Economics research, such as Asset Valuation, Banking, Behavioral Finance, Corporate Finance, Corporate Governance, Derivatives, Fixed Income, International Finance, Market Microstructure, Risk Analysis, Regulation and Portfolio management.
---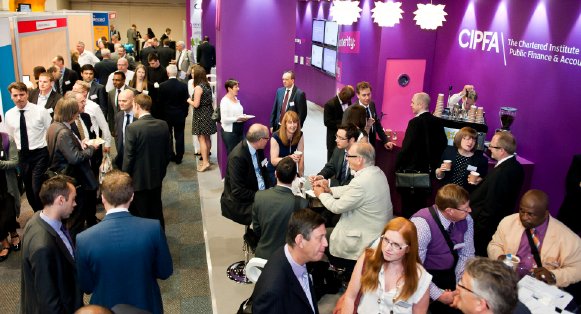 Best finance events in August 2019
European Finance Association Meeting | August 21-24, Carcavelos, Portugal | The EFA Annual Meeting is held every August and offers a yearly networking forum for EFA members to share their ideas, research, and best practices.
International Conference on Marketing Finance, HR and Social Science | August 21-24, Barcelona, Spain |  CIES is the prestigious platform to create an ideal networking opportunity for the scholars from various fields of study. The institute aims to empower and encourage the young research scholars special in the field of social sciences and business.
Economics & Finance Conference | August 27-30, Dubrovnik, Croatia | IISES is an important international society of economists, social scientists and educators, founded to promote education and scientific research. The conference enables you to present your research, meet new colleagues and improve your research skills.
---

Best finance events in September 2019
Richmond Finance Directors Forum | September 5-7, Interlaken, Switzerland | The Richmond Finance Directors Forum is a platform to learn from industry experts, learn from each other, build a network of peers facing your challenges at discussion sessions, and discuss new technologies and money-saving strategies by meeting innovative suppliers during pre-scheduled and agreed with one-to-one meetings.
Smarter Payments Summit | September 9, London, UK | A highly focused event that brings together senior payment transaction professionals and suppliers. The summit consists of one-to-one business meetings, interactive seminars and valuable networking opportunities – all to enable you to create lasting business relationships.
Vienna Congress on Mathematical Finance | September 9-11, Vienna, Austria | The Vienna Congress on Mathematical Finance will bring together leading experts from various fields of mathematical finance such as computational methods and machine learning, credit risk and systemic risk, markets with frictions and large trader models, stochastic and rough volatility, and much more.
600Minutes CFO | September 10, Helsinki, Finland | The chance to exchange thoughts and ideas with your fellow business leaders might be the extra boost your organization needs. At the event, we bring together the needs of top decision makers and the offerings of solution providers, generating business opportunities for both parties.
---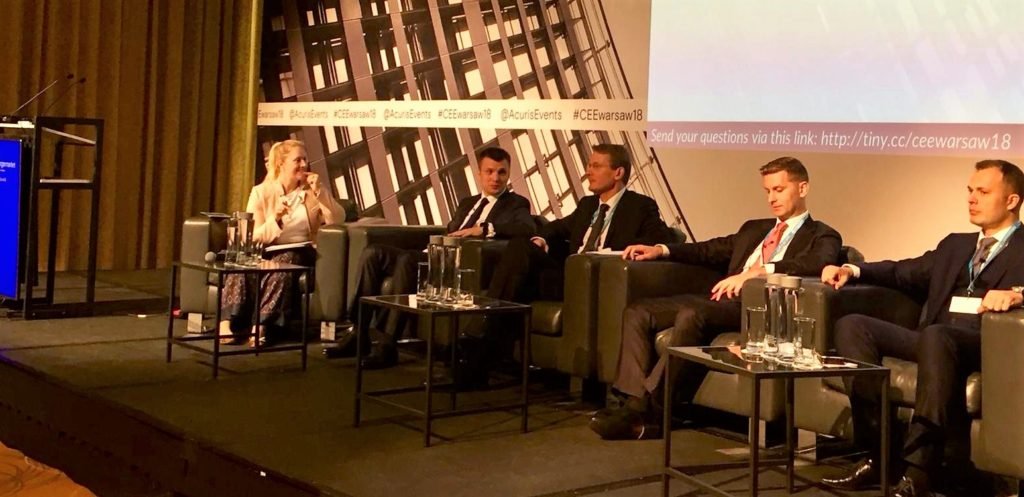 Best finance events in October 2019
CEE M&A and Private Equity Forum | October 1, Warsaw, Poland | This event will guide you through each stage of the capital lifecycle. The programme is split into the following areas to help you focus your areas of interest – private equity fundraising and structures, M&A origination and integration, acquisition financing, deal sourcing through to execution and value creation.
Business, Finance and Economics Fair | October 1, London, UK | The annual Business, Finance and Economics fair is aimed at all current undergraduate students within Cass Business School and all BSc Economics students who are thinking of pursuing a career in the banking, business, finance, accountancy, management, marketing and consultancy sectors.
Zurich Banking Conference | October 2, Zurich, Switzerland | Zurich Banking Conference will bring together investors, issuers, intermediaries and credit analysts for engaging conversations around banks' resiliency to market and credit shocks. It is a platform to discover fresh perspectives on the credit markets, network with key banking sector market participants, and meet senior moody's analysts and market experts.
Retail Banking Forum | October 9-10, Vienna, Austria | Retail Banking Forum focus on driving business through the digital transformation, thinking ahead to win in a digital game mobile, banking – how to earn money and at the same time engage the customer, and much more.
---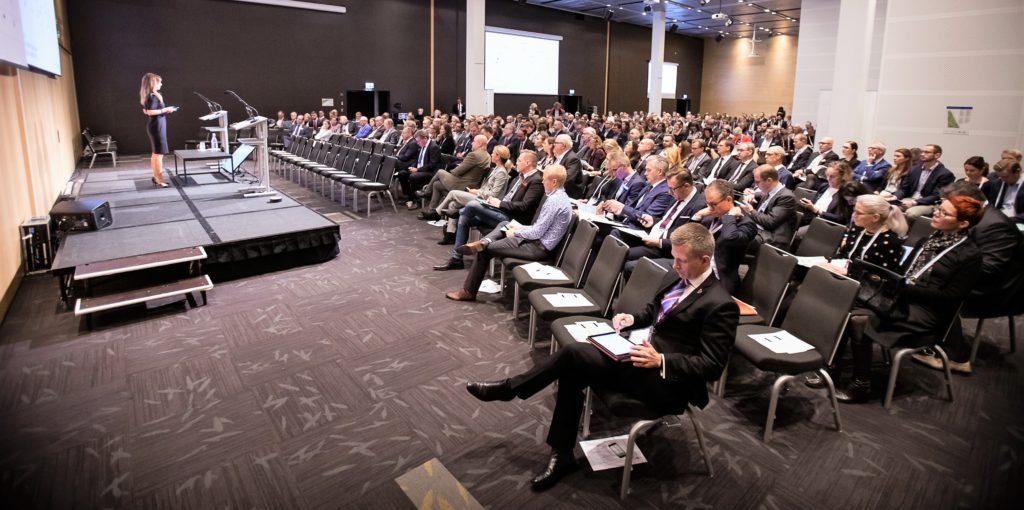 Best finance events in November 2019
Talk Money Week | November 12-18, London, UK | Talk Money Week is the annual celebration of the work thousands of organisations are doing to improve money management across the UK. Throughout the week organisations will encourage their customers to talk money, showcase their services and lead the charge to make their work more effective, by turning evidence of what works into action at scale.
Alternative & Receivables Finance Forum | November 19, London, UK | This is a unique gathering, where you can network with established receivables finance providers and 'alternative' SME funders and find out how the competitive landscape for commercial finance is changing.
GTR Nordics 2019 | November 19, Stockholm, Sweden | With an expected attendance of over 450 of the region's top trade finance experts, insurers, bankers, ECAs, technology innovators, government bodies and corporates of all sizes, GTR Nordics will be the go-to networking event of the year for all those tasked with facilitating physical commerce and trade financing.
---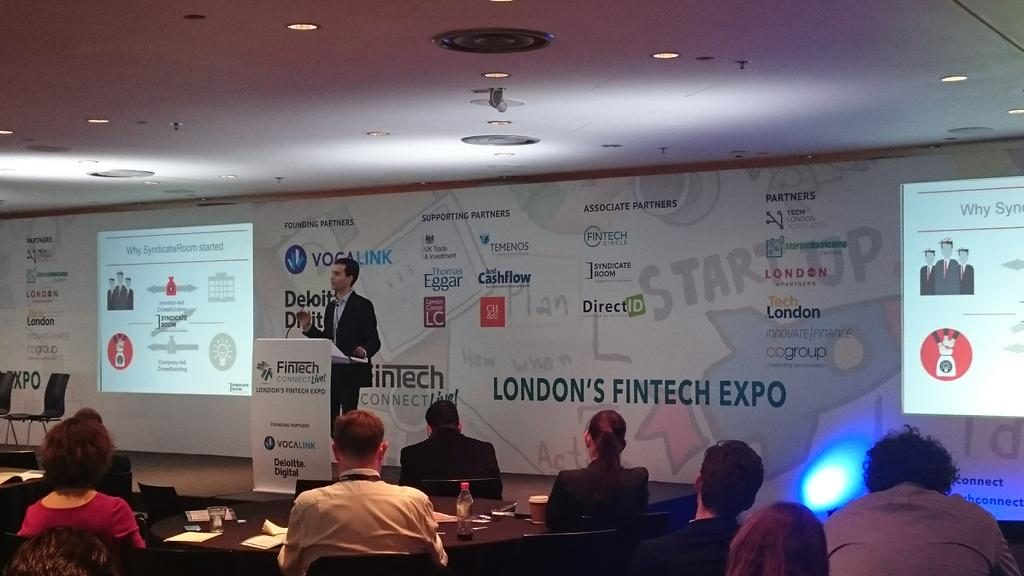 Best finance events in December 2019
Strategic Financial Planning and Implementation | December 2-6, London, UK | Strategic Financial Planning and Implementation ensures accountability while aligning the entire business with actionable and achievable goals and objectives. This programme will help you to look "outside the box" and be creative and entrepreneurial in your organisation.
FinTech Connect | December 3-4, London, UK | FinTech Connect features 5 individual conferences and 6 streams, offering a laser focus on the biggest developments and areas of innovation across digital transformation, payments, financial security, regtech, blockchain and startup growth.
Germany Institutional Forum | December 3-4, Frankfurt, Germany | It is an educational initiative designed with the region's leading institutional investors to build peer communities that merge global best practices with local expertise. The program's agenda will cover major economic trends, asset allocation and risk management, ESG integration, emerging markets, fixed income and rate hikes, private equity allocation trends, and so on.
What finance events are you planning to attend? Did we miss any other? Let us know in the comments below, or fill in the contact form to suggest a startup event that we should list here.
---
For more startup events and programs, check our opportunities section and subscribe to our weekly newsletters.