💸 Grab a 20% discount with our "Partner20" promo code!
Dates: September 14-15, 2023| Register now
Prices: starting from USD 449,-*
Location: Miami, FL, the United States
Are you ready to wrap up summer with the hottest digital marketing event? Pack your swimsuit, Miami is calling!
🌴 Join DMWF North America 2023
Digital Marketing World Forum is where the boldest and brightest come together to innovate, learn, and network. This two-day digital marketing extravaganza, taking place this September in the vibrant city of Miami, unites the boldest and brightest minds dedicated to shaping the future of the industry.
Join DMWF North America to explore the latest marketing trends and forge powerful connections to elevate your marketing strategies! 🚀
Secure your spot and grab the opportunity to expand your knowledge with specialists responsible for the success of top brands, including Mars, L'Oreal, Univision, AT&T, Wayfair, Verizon and more.
Bringing together the worldwide digital marketing community to tackle the challenges that the digital future presents
The unrivaled content will inspire, inform and support marketers in being the best they can be! Over 40+ inspiring speakers will be sharing their expertise across two tracks and seven conference topics:

🚀 Track 1: Covering Data & Insights | eCommerce & Digital Experience | Generative AI & Marketing | Web3 Marketing
🚀 Track 2: Covering Influencer Marketing | Content & Digital Brand Strategy | Social Media & Community Marketing
Across both tracks topics, the speakers will deliver top-notch insights on the hottest topics, including content marketing, digital brand strategy, social media marketing, community management, data, disruptive tech, UX, CX, AI, SEO, eCommerce, personalization, consumer behavior, marketing in a pandemic-era.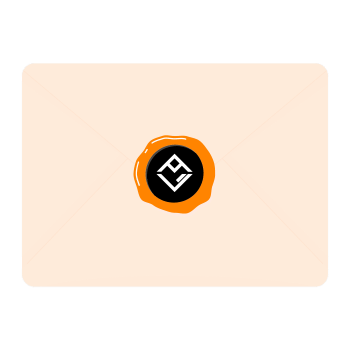 Subscribe to AlphaGamma!
Receive the latest articles, news, events, business & career opportunities to your inbox!
Digital marketing bliss at the glamorous Fontainebleau Miami Beach 🌊
With a new location for 2023, DMWF North America will be taking over the famous Fontainebleau Miami Beach, whereby 500+ Senior Marketing Professionals will gather in the Glitter Ballroom to discuss all things Digital Marketing.
The Fontainebleau isn't just a hotel, it is an experience. 🧘‍♀️ Lounge at the Beach Club, indulge in rejuvenation at the Spa, or dance the night away at the renowned LIV Nightclub! Prepare for unforgettable moments and invaluable connections at DMWF North America, where sun, beach, and digital marketing magic come together.
DMWF is offering all attendees an exclusive discount for a 5-star luxury stay at the Fontainebleau Resort. Why not stay for the weekend?
Interested in attending the hottest digital marketing event this year? Join DMWF North America by following the registration link and taking the suggested steps. Use our exclusive discount code "Partner20" to save 20%!
---
For more life-changing opportunities, subscribe to our weekly newsletter and follow us on Twitter, Facebook, Instagram, and LinkedIn.