Are you looking for new (and free) ways to develop professionally while still studying? Then, you found a great source!
Take your seat among other students to learn from thought leaders, network with peers, get feedback about your career and take advantage of these fully-funded opportunities!
If you plan to attend more events like these, make sure you bookmark this page as we are populating the list with new opportunities over the calendar year.
---
Deadline: April 18, 2019 | Apply here
Eligibility: You must be enrolled as a student of tertiary education institution taking diploma or undergraduate studies (or equivalent level) from any disciplines at education institutions in the ASEAN Member States when the programme takes place; Be between 18 and 25 years of age when the programme takes place
Location: Bangkok, Thailand

The 5th AFMAM 2019 targets students of tertiary education level from across ASEAN region to understand diplomacy and how decision makers of ASEAN Member States address regional issues at the various ASEAN meetings.
For the first time, "ASEAN Plus" engagement is introduced in the AFMAM as the 5th AFMAM 2019 will involve "ASEAN Plus Australia" mechanisms. If you are selected, be prepared to interact with your Australian fellow delegates in the simulations!
The Conference provides:

• Free registration/application
• Round trip air travel from the capital city of the country of origin to the venue in Thailand
• Accommodation and meals
---
Deadline: April 18, 2019 | Apply here
Dates: November 6-13, 2019
Eligibility: Approximately 20-35 years of age
Location: Shenzhen, China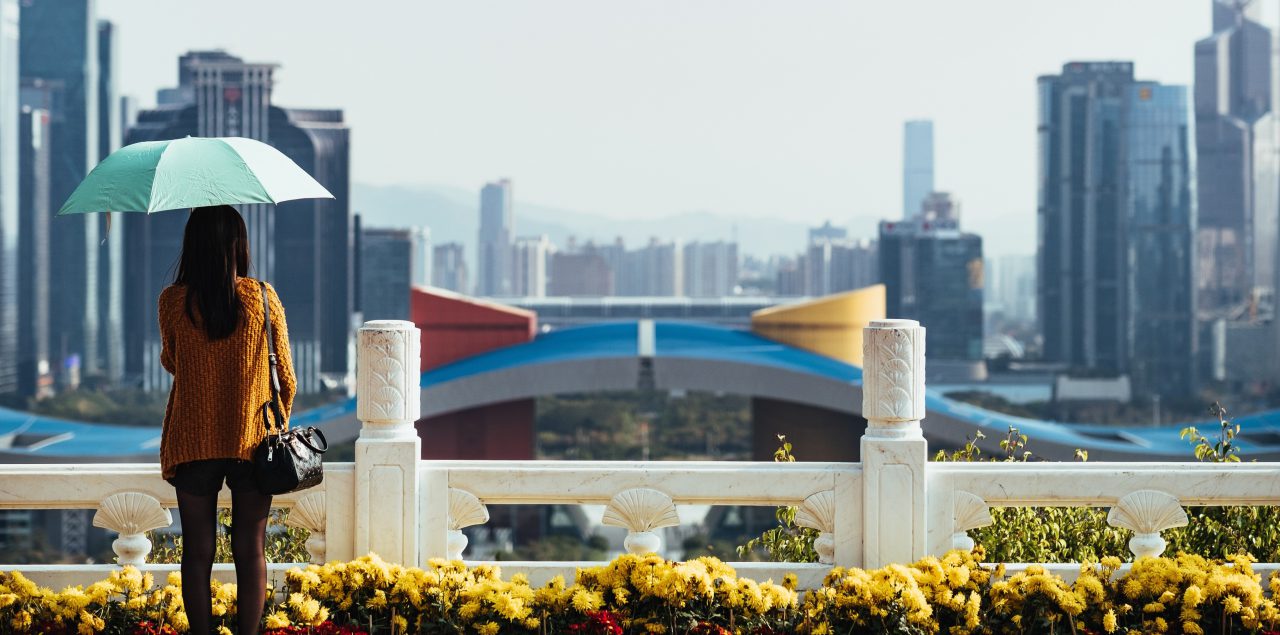 UNLEASH is a global innovation lab that brings together people from all over the world to transform 1,000 personal insights into hundreds of ideas, and build lasting global networks around the Sustainable Development Goals.
UNLEASH covers all expenses for travel, accommodation, curriculum and activities and provides you with a new toolset for how to innovate, create impact at scale and collaborate with experts, mentors and facilitators from all over the world.
---
Deadline: April 20, 2019 | Apply here
Dates: July 15-21, 2019
Eligibility: Participants aged 18-35, active in the fields of interfaith/intercultural peacebuilding and/or involvement in a relevant local or international project or organization
Location: Baku, Azerbaijan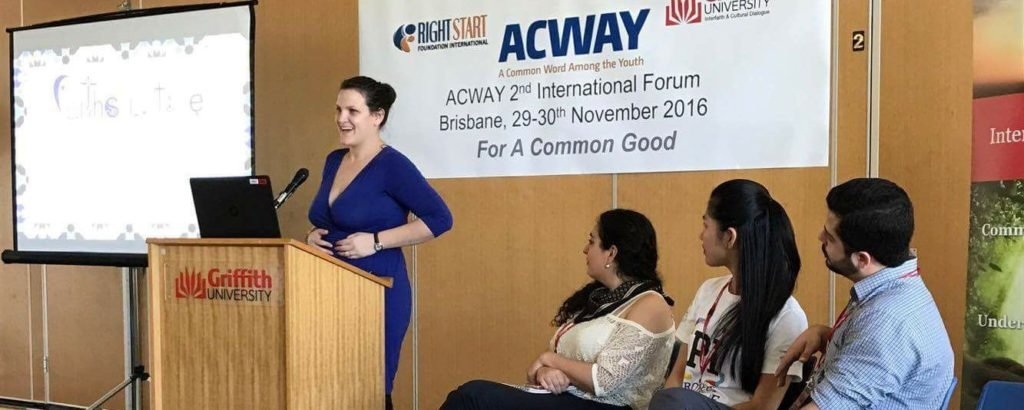 The ACWAY Forum will be an opportunity for the participants to contextualize the concepts of multiculturalism and interfaith harmony into practice.
Participants of the forum will engage in skills-based training and critical dialogue around interfaith action: addressing best practices, challenges, and lessons learned from a global multicultural NGO in the field.
All expenses covered (except for visas) for 20 young people selected through an application process.
---
Deadline: April 22, 2019 | Apply here
Dates: September 18-20, 2019
Eligibility: Young people, young political activists/leaders, members of political organisations and (youth wings of) political parties, representatives of civil society organisations and movements, including youth organisations, influencers and persons active in the media, young artists or activists using other public engagement forms, policy makers, youth workers, educators and teachers and researchers are eligible to apply
Location: Strasbourg, France

The partnership between the European Commission and the Council of Europe in the field of youth will organise a symposium bringing together up to 120 participants to explore questions, tensions, challenges and opportunities regarding the political participation of young people in today's changing world and to create a space for learning and inspiration among actors involved in this topic.
Travel costs, meals and accommodation will be covered by the EU-CoE youth partnership.
---
Deadline: April 28, 2019 | Apply here
Dates: August 16 – 20, 2019
Eligibility: Current undergraduate students, graduate students, and young professionals are eligible to apply to the conference. In addition, recent college graduates who obtained an undergraduate or a graduate degree in the past 5 years are eligible to apply to HPAIR conferences.
Location: Nur-Sultan (Astana), Kazakhstan

HPAIR will celebrate the most recent advancements in human knowledge, including cutting-edge topics such as blockchain as well as new innovations in traditional business models.
The delegates will hear from renowned business leaders, academics, and policymakers to analyze Asia's changing role in the global market and explore ways for Asia to lead the global narrative into the next great economic transition of the century.
HPAIR offers a mix of partial and full scholarships that can cover registration fees, transportation costs, and/or other incidental costs.

Each applicant's circumstances will be evaluated individually, and awards will cover each scholar's financial need to attend the conference, as determined by HPAIR through the submission of a budget and financial documents. Scholarships take the form of a reimbursement of costs via an online transfer or a check at the conference.
---
Deadline: April 27, 2019 | Apply here
Dates: July 25-27,2019
Eligibility: Have been born after January 1, 1993; be either a regular undergraduate student, graduate student, or to have finished your studies (graduate or undergraduate) in 2018 or 2019
Location: Buenos Aires, Argentina

SABF is connecting future leaders to contribute to the sustainable development of the world. The SABF is an event that takes place annually in Buenos Aires for 3 days in the month of July. Each year the forum receives 100 outstanding university students from around the world together with 40 leaders of business, political and academic areas.
For all selected participants the conference will cover: meals during the 25th, 26th and 27th of July and entrance to a night event on the 26th of July.

For participants from other countries and other cities of Argentina (other cities apart from Buenos Aires): accommodation in a hotel during the nights of the 25th, 26th and 27th of July and transfers from the hotel to different places where activities are carried out.

The travel expenses to and from Buenos Aires are not included. The SABF Organizing Team will provide you with all the assistance you may need in order to get funds.
---
Deadline: May 5, 2019 | Apply here
Eligibility: Bachelor, Master, PhD or MBA students, ideally in the field of business, economics, humanities, media management or informatics, with a keen interest in data science
Dates: June 24-26, 2019
Location: Berlin, Germany

Tackle the challenges and opportunities both digitalization and Big Data bring. Join Talent Meets Bertelsmann and build a powerful network at the very start of your career.
You and 50 other students from all over the world will meet experienced Bertelsmann entrepreneurs in Berlin. In small groups, you will work on key business ideas and present your results in front of a jury of Bertelsmann executives.
The costs of each participant's hotel room for two nights (June 24 to June 26, 2019), as well as travel expenses up to 300 EUR for students coming from European schools and up to 500 EUR for students from non-European schools will be covered.
---
Deadline: May 6, 2019 | Apply here
Dates: October 21-November 1,2019
Eligibility: You must be aged 18-35 and live in one of the participating countries – Canada, Egypt, India, Indonesia, Kenya, Mexico, Morocco, Nigeria, Pakistan, Poland, Tunisia, UK and USA. Applications from Egypt and the USA are by invitation only.
Location: the United Kingdom

As a member of Future Leaders Connect, you will travel to the UK for ten days of advanced policy and leadership development programme at leading institutions.
You will discuss today's biggest global challenges in the UK Houses of Parliament, meet inspirational leaders and the Møller Institute, Churchill College, University of Cambridge.
Following your time in the UK you will have worldwide connections, a policy action plan for change and the skills, knowledge and networks needed to be an influential leader in your country and beyond.
The costs of travel, accommodation and meals are covered by the British Council and the programme is fully accessible.
---
Deadline: May 10, 2019 | Apply here
Dates: October 22-25, 2019
Eligibility: Young leaders from non-profit, community organizations or social enterprises aged 18-30
Location: London, the United Kingdom

This scholarship is intended for young leaders focused on improving the education, skills, and access to opportunity for people in their communities, countries, or world at large. The scholarship is seeking candidates who have demonstrated commitment to:
Improving access to education, skills, or employment opportunities for those that may be left behind by the rapidly changing global economy. For example, to women and girls, disadvantaged youth.
Creating skills development or lifelong learning opportunities for people to prepare for the future workforce, including in areas where there are talent shortages.
Accelerating entrepreneurship, new types of employment, or providing opportunities for people to overcome traditional barriers to employment.
The Deloitte | OYW Scholarship provides:

• Access to the One Young World Summit 2019 in London, United Kingdom
• The cost of travel to and from London (economy flights only)
• Hotel accommodation in a single room from 21-25 October inclusive
• Catering which includes breakfast, lunch and dinner, during these days
• Transport between the Summit accommodation and the Summit venue
• Summit hand-outs and support materials
• Participation in Deloitte-hosted sessions for their delegation in the lead-up to and during the Summit, and a Deloitte "buddy"
---
Date: May 22, 2019 | Register here
Eligibility: Everyone is eligible, the conference is funded for foreign participants only
Location: Cracow, Poland

The aim of the conference is to present a wide spectrum of scientific theories, views and opinions on the importance, status and opportunities for the development of the social economy, ecological economy, entrepreneurship and social innovation, legal conditions for the development of economics in Poland and in the world.
Representatives of science, sociology, politics, business, students and scientific clubs and all those interested in the areas of economics, social economy, ecology, entrepreneurship and innovation are invited to participate.
The conference covers: publication, conference materials, coffee breaks, lunch.
---
Deadline: June 3, 2019 | Apply here
Date: September 2019
Eligibility: You must be a full-time university student at a university in an ESA member state, Canada or Slovenia.
Hold the nationality of an ESA member state, Canada or Slovenia.
Be between the ages of 18 and 32 at the time of the conference; have  abstract already accepted for the conference; Have participated in, or be currently participating in, an ESA Academy's (i.e. University level) hands-on activity and/or a training course, which should be the main subject of the abstract.
Location: Leicester, the United Kingdom

The Symposium hopes to provide a forum for discussion on the current state and future of Space Educational Activities in Europe, and the wider world, with a specific focus on University level and extra-curricular activities, as well as show casing the students' results from such activities.
It's hoped that the Symposium will attract University Educators and students as well as those working with activities which 'bridge the gap' between high school and University activities.
ESA sponsorship covers the reimbursement of the early-bird student registration fee and provides a maximum reimbursement towards travel of €200 and accommodation of €50/night (payable on production of receipts).
Are there any other cool events and opportunities we forgot to mention? Let us know in the comments section below.
---
For more opportunities, check our opportunities section and subscribe to our weekly newsletters.