Second Round of Application Deadline: January 26, 2018 00:00 CET
[Oops, the opportunity has already expired. Sign up to AlphaGamma weekly newsletters to stay ahead of the game] | Apply here 
Eligibility: High school students in their last two years of studies; current undergraduate, postgraduate, I or II Level Master's and doctorate students; and students who have graduated no more than a year after receiving their diploma
Participation Fee: EUR 250,-
Location: Rome, Italy
International Careers Festival 2018
Do you want to launch a successful international career?
NEW: For the 2018 edition, you have an opportunity to directly select your country and committee!

Hurry up and apply now! Each country  has a limited number of spots available.
Accept the challenge to represent one of the Member States of the United Nations – present your ideas and solutions, discuss the latest topics and debate with your colleagues, prepare tangible solutions for the UN, and pass the final resolution!
Registration for the International Careers Festival 2018 is now open!
The 9th edition of The Rome Model United Nations will happen thanks to the patronage and support of major international institutions.
2500 delegates from around the world, high-calibre guests, and an innovative approach to foster greater involvement and debate from the youth on current international issues is exactly what will make RomeMUN an unforgettable event.
From now on, you can apply for the International Careers Festival, the most anticipated event of the year, held in the wonderful setting of Rome, from 24th March to 27th March 2018.
International Careers Festival 2017 Highlights
The number of available seats is limited, so we encourage you to submit your application as soon as possible!
The event is sponsored by such well-admired organizations as the Presidency of the Council of Ministers, the UN agencies of IFAD – World Food Programme – ILO, the Italian Ministry of Foreign Affairs and International Cooperation, the Unione Forense dei Diritti Umani and the Regione Lazio.
Initiated by Giovani nel Mondo Association, The International Careers Festival aims to support young people who want to choose international careers as diplomats, communications experts, journalists, or managers and executives in an international business environment.
During the International Careers Festival, you will meet young people from around the world, and get to know representatives from international institutions, companies, NGOs, and mass media.
250 scholarships are available, thanks to the invaluable contribution of our generous sponsors – Università degli Studi Internazionali di Roma (UNINT), Vueling and Wall Street English. Note: the application deadline for scholarships was December 15, 2017.
Four projects to launch your international career
All participants at the Festival have an option to work on one of the 4 projects: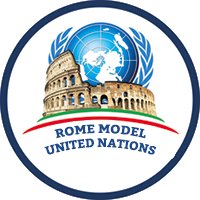 Simulation of the United Nations, perfect for students of international relations, political science, and law. Many exotic destinations are available this year for the RomeMUN's best participants thanks to the numerous partnerships with other simulation conferences around the world.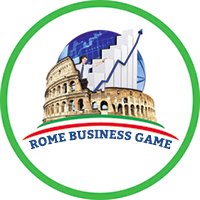 Simulation of business case studies, suitable for economics, engineering, marketing, and IT students.
The best participating team will be offered internships at well-known multinational companies.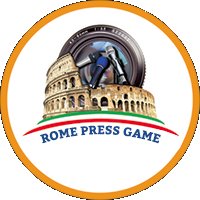 Simulation of newspaper, web, radio and television activities, suitable for students in communication, interpretation and translation, letters and philosophy.
During the course of 4 days, participants will interact with journalists to design a broadcasting product.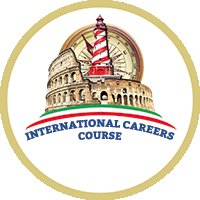 Practical orientation course to international careers, suitable for students of all disciplines.
It allows participants to build an extensive network of contacts with international institutions and NGOs, present at the Festival, and access various career opportunities.
International Career Fair – meet directly with industry experts
During the Festival, you will get an opportunity to visit an exhibition section – the International Career Fair – a spacious open area where you will have a chance to showcase your project and meet representatives from corporations, government institutions, universities, NGOs, and the media.
The Fair will be divided into a training area and a working area, open for young people who want to meet with industry experts either for a master-class on specific topics, or career opportunities such as internships or graduate programs at international companies, government institutions, and NGOs.
During the Fair, you can also leave your CV and meet recruiters, who will conduct on-site interviews and interview simulations from their respective organizations.
Do not miss your chance of meeting and networking with industry experts and talented young professionals – like yourself –  in a world of opportunities!
Application process
The online application process allows participants to choose the program best-suited to their academic background and careers they are interested in the most.
In order to take part in International Careers Festival 2018, your English language proficiency must be at least at the B1 level. To complete the application, you must either take an online English test or upload a certificate confirming your level of the English proficiency.
Finally, you have to submit the application form and pay the participation fee, either the whole amount or in two installments.
You may also apply for a scholarship to cover the participation fee.
The participation fee includes:
participation to all conference sessions
preparation materials
access to the online forum
online preparation meetings (3 meetings of 3 hours each)
delegate's kit
lunches during the days of the conference
certificate of participation
Any questions?
If you have any questions regarding the program and the application process, feel free to contact the organisers via info@giovaninelmondo.org and info@internationalcareersfestival.org.
---
For more business and career opportunities, check our opportunities sections and subscribe to our weekly newsletters.