With a renewed sense of energy and motivation in the air, spring is a great season for professional development.
The pleasant aura of warmer weather and longer days evoke a productive time for learning new skills and moving your career forward.
Are you looking for inspiration on how to advance your professional growth? 🌱
For you, we selected awesome opportunities, such as fully-funded programs, competitions for students, startup accelerators, programs for students and professionals, and more career boosters.
🍀 Here are our picks for the best spring career opportunities
Deadline: March 3, 2023 👉 APPLY NOW 👈
Dates: May 25-26, 2023
Eligibility: the competition is open to individuals, or teams of up to five people aged 18-35, regardless of prior experience in a particular field or topic.
Location: Washngton, the Unted States
The WBG Youth Summit Pitch Competition invites innovative solutions that showcase the role of the youth in developing local solutions with the potential to make a global impact focused on the three pillars: FCV, climate, and jobs and skills.
The 6 finalists will join the WBG Youth Summit in Washington D.C. Travel expenses will be covered including lodging for up to three nights for one representative from each team.
---
Deadline: March 12, 2023 👉 APPLY NOW 👈
Dates: May – November 2023
Eligibility: if you are aged between 18 and 35 and have a viable and innovative business solution to a social issue you are encouraged to apply.
Location: Singapore
Are you ready to start or scale up your social enterprise with up to S$20,000 in funding?
Join Young Social Entrepreneurs (YSE) Global, an international ecosystem of young changemakers, including like-minded individuals, corporates, and successful entrepreneurs for a six-month program.
---
Deadline: March 17, 2023 👉 APPLY NOW 👈
Eligibility: early-stage fintech businesses incorporated in Canada, with a validated problem, having at a working prototype of the solution and/or have proven traction, that have not raised more than $1M in equity funding and looking to raise funds within the next 3 to 12 months
Location: online

Obtaining funding as a startup is key to a strong foundation and scaling up, yet it can be an overwhelming process.
Ascension is a 12-week program that will set you up with the knowledge, tools, and network to build a compelling case to achieve your startup's capital-raising needs.
---
Deadline: April 2, 2023 👉 APPLY NOW 👈
Dates: June 15-17, 2023
Eligibility: the call is dedicated to startups and businesses – made up of individuals or teams – with innovative projects or ideas regarding the digital/technological sector. Innovative projects aimed at generating a positive impact on territories and society will be considered with particular interest.
Location: Rimini, Italy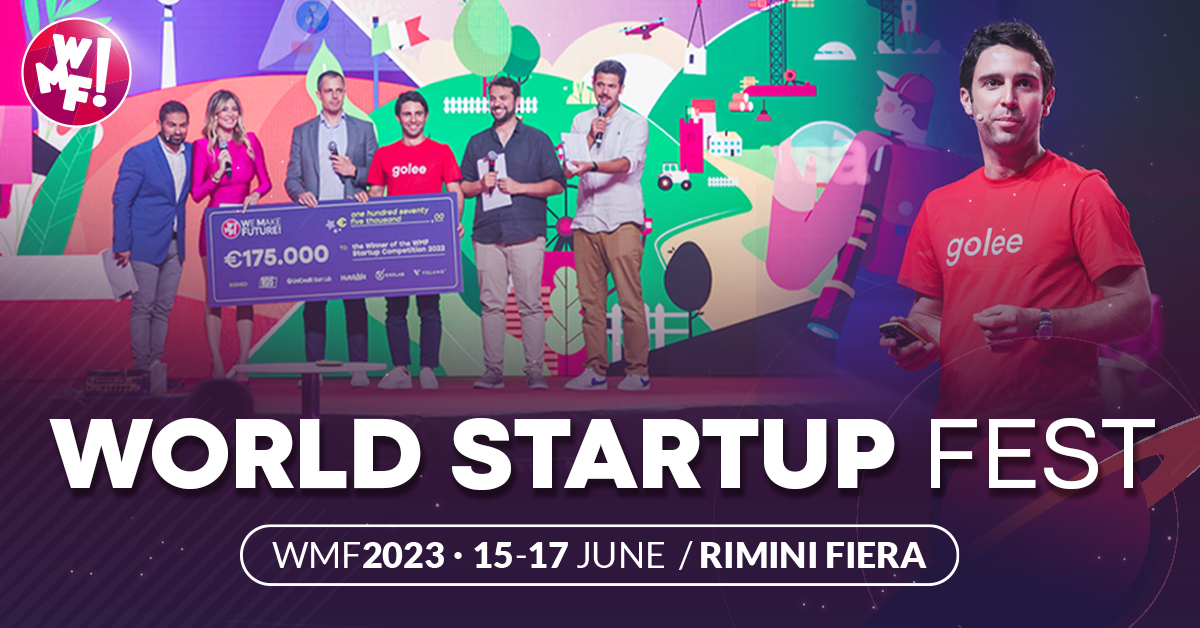 Startups will have the opportunity of great visibility and raise awareness of their project within one of the largest international competitions for innovative projects.
Are you ready to present your reality to an audience of major players in the digital sector, investors, entrepreneurs, and experts in innovation, an audience who may actually decide to support the growth of a great business idea?
---
Deadline: April 23, 2023 👉 APPLY NOW 👈
Eligibility: open to teams from all EU Member States plus Switzerland, Norway, and Iceland
Prizes: the 5 best products will receive a cash prize of EUR 100K each.
The myEUspace Innovation Competition is an opportunity for a new cohort of innovators to scale-up their space-powered products. Will you be one of them? 🚀
This opportunity is for you if you work on a product that is ready for commercialization or already in the market that leverages the data collected via Galileo, Europe's Global Navigation Satellite System and Copernicus, the EU's Earth observation programme.
---
Deadline: April 30, 2023 👉 APPLY NOW 👈
Eligibility: AMS invites candidates from and outside Belgium with a master's degree from a recognized institution OR a 3 or 4-year bachelor's degree from a recognized institution.
Location: Antwerp, Belgium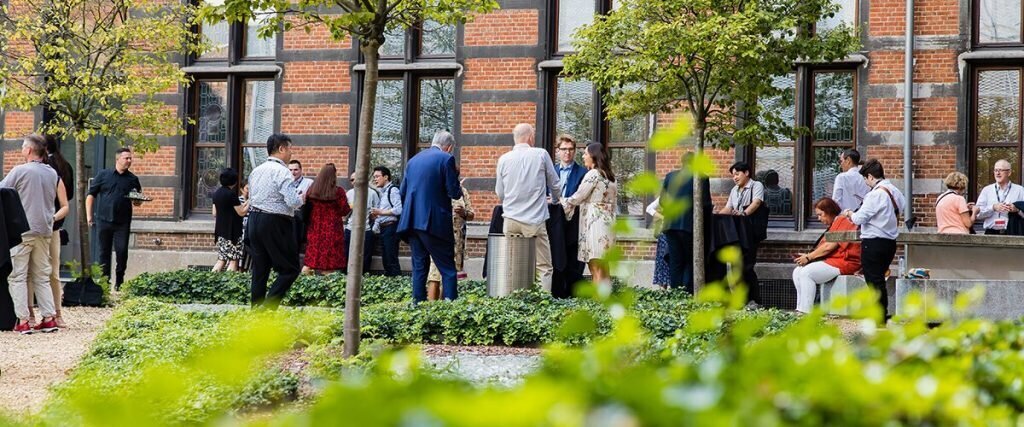 This is your chance to boost your career with a Master's degree from a recognized European business school. Are you a future leader ready to influence the world?
Join one of nine managerial degrees that will help you launch your career in international business:
---
Deadline: May 15, 2023 👉 APPLY NOW 👈
Eligibility: this fellowship is designed for leaders with work experience in peace and development. Rotary fellows are committed to community and international service and the pursuit of peace. Each year, The Rotary Foundation awards up to 50 fellowships for master's degrees and up to 40 for certificate studies at premier universities.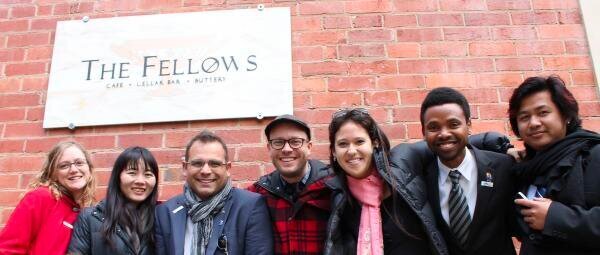 Each year, Rotary awards fully funded fellowships for dedicated leaders from around the world to study at one of its peace centers.
---
Deadline: May 15, 2023 👉APPLY NOW 👈
Eligibility: candidates must be under 35 and hold a university degree in the humanities, in the social sciences, or in the natural sciences.
Location: Brandenburg, Germany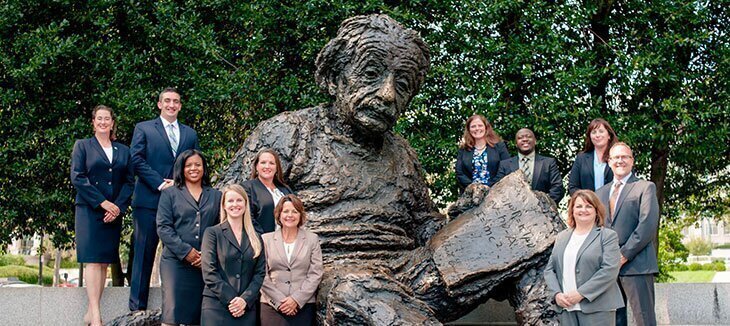 The Einstein Forum and the Wittenstein Foundation offer a fellowship for outstanding young thinkers who wish to pursue a project in a different field from that of their previous research.
The fellowship includes living accommodations for five to six months in the garden cottage of Einstein`s own summerhouse in Caputh, Brandenburg. The fellow will receive a stipend of EUR 10,000 and reimbursement of travel expenses.
---
Deadline: June 10, 2023 👉APPLY NOW 👈
Eligibility: this competition is open to international students aged 12-25 years old.
Location: online
The student competition aims to find solutions to climate change. Are you a young leader ready to represent your country in the largest Climate Olympiad in the world?
The winners will share a cash prize from a pool of over $10,000. The top 10 teams will be awarded a sponsored trip to Dubai, UAE during United Nations Climate Summit, COP28.
🌼 Which of these spring career opportunities suits best your personality and career goals? Let us know in the comments!
---
For more career opportunities subscribe to our weekly newsletter and follow us on Twitter, Facebook, Instagram, and LinkedIn.