It has become a tradition of ours that each year we create a list of the best digital marketing events in Europe to help you plan and organize your schedule for the year ahead.
This year is no exception.
Ultimate list of digital marketing events in Europe in 2019
Editor's note: Want to suggest digital marketing events in Europe? Let us know in the comments below or get in touch via our contact form.
As digital marketing grows in importance, so does the number of digital business events.
In this article you will find the best digital marketing events in Europe in 2019, covering the topics of digital marketing, inbound marketing, SEO, social media marketing, content marketing, B2B or B2C marketing, influencer marketing, analytics, big data, design, innovation, leadership, marketing technology, mobile marketing, e-business, e-commerce, advertising, technology, development, entrepreneurship and many others.
These top-tier conferences offer workshops, presentations don by keynote speakers, networking with industry leaders and peers.
Here are our picks for the digital marketing events happening throughout Europe in 2019:
---

Digital marketing events in March 2019
Digiday Media Buying Forum | March 26, London, UK | The Digiday Media Buying Forum will bring together agency executives to discuss the new ways they are working with clients, spending more efficiently across platforms, how they are ensuring visibility in the supply chain and being transparent about the data they use.
Digital Marketing Financial Services Conference | March 27, London, UK | The conference gathers senior-level, brand-side professionals to debate mission-critical business issues with top speakers and invaluable networking.
B2B Marketing Expo | Mar 27-28, London, UK | Welcome to Europe's leading marketing event, connecting the most proactive marketing professionals with the tools, techniques and innovations they need to be at the forefront of the ever-evolving world of marketing.
---

Digital marketing events in April 2019
UnGagged London | April 1-3, London, UK | Go beyond the Conventional wisdom and learn the strategies that experts won't reveal anywhere else! You'll get actionable methods, unfiltered advice and real-world digital marketing concepts through practical step-by-step sessions.
Savant eCommerce Amsterdam | April 2-3, Amsterdam, the Netherlands | A unique event where top-level speakers and industry leading executives gather to discuss the latest trends, network and build meaningful relationships.
SMX Munich | April 2-3, Munich, Germany | You will find no generic marketing blah but cutting edge tactics and strategies from top experts from all over the world. Attend SMX Munich for a deep dive into SEO and SEM tactics that tackle the search marketing challenges you're confronting and inspire you with new ideas.
DealMaker London | April 3, London, UK | DealMaker London (formerly Symposium London) is a large annual conference, held by digital marketing global leader, Rakuten Marketing. It's the gathering place for performance marketing leaders to build their online initiatives and form new business relationships.
Internet Retailing Expo | April 3-4, Birmingham, UK | GDPR, big data and AI are transforming retail marketing. Discover the latest techniques that will enable you to stay on top of your game.
ADworld Experience | April 4-5, Bologna, Italy | ADworld Experience is the largest Pay Per Click & Conversion Rate Optimization combined event in Europe and the largest in the World based on PPC-Cases-Only. We know we manage one of the most advanced training events in the World, but saying it by ourselves is very easy.
RIMC | April 5, Reykjavik, Iceland | The theme of the conference is "The Digitalization of Marketing" where the speakers will demonstrate their own experiences of how digital has changed their work, and what they are doing today around mobile, social media, search and other digital marketing leads.
Slovak MeasureCamp | April 6, Bratislava, Slovakia | MeasureCamp is an unconference, the schedule is created on the day and speakers are fellow attendees. Everyone is encouraged to discuss and participate in sessions, even to lead sessions themselves. You focus on what YOU find most interesting and useful.
eCommerce Expo Ireland | April 9, Dublin, Ireland | Commerce Expo Ireland is a focused 1 day boutique style event in Croke Park Stadium, Dublin; where Professionals from a broad spectrum of the world of eCommerce can hear real life stories and informative and interesting talks about trading online, and how best to work all aspects of eCommerce from Experts.
LOCALCOMM | April 10-12, London, UK | Search & Information Industry Association, the leading European based non-profit association bringing together companies in the search (digital, mobile, print, vertical directories and platforms), information, and telecommunication sectors as well as businesses providing "on demand" services.
BrightonSEO | April 11-12, Brighton, UK | BrightonSEO is a one-day search marketing conference and series of training courses held, not surprisingly, in Brighton. It takes place twice a year and brings together some of the best speakers in the world of search, and definitely the best crowd.
---

Digital marketing events in May 2019
Online Marketing Rockstars Festival | May 7-8, Hamburg, Germany | OMR Festival 2019 meshes international stars of the digital marketing scene, up-and-coming players and hidden champions of the industry. Simultaneously, we're giving you a solid mix of absolute experts with profound insights and engaging personalities, who you wouldn't typically associate with marketing at first glance.
eCommerce Show North | May 8-9, Manchester, UK | Manchester has a history of making money through innovation. Expertise and enterprise are SERP-ranked keywords for a city that was the home of the first industrial revolution and is today an undisputed tech powerhouse.
The Brand Safety Summit | May 9, London, UK | 2018 was the year of media mega-deals, leaving 2019 poised to be the year of integration and synergy. Will consolidation drive more streamlined business opportunities? The need for cross-industry discussion is growing in order to unlock value from these newly consolidated companies.
Social Media Results for PR & Comms | May 15, London, UK | Fresh, advanced results-driven & engaging social media strategies with impact! Drive growth & inspire authentic engagement with re-imagined, future-proofed strategies which maximise the ROI of innovative content, successful influencer partnerships, savvy platform & paid tactics & winning new trends & opportunities.
Adobe Summit EMEA | May 15-16, London, UK | It's challenging to keep up with the changes in digital marketing. Summit sessions and labs will give you best practices, practical takeaways, and real-world success stories.
Ad Summit Kyiv | May 16, Kyiv, Ukraine | Ad Summit was designed for digital advertising executives to implement best practices & strategies, expand their markets and generate new revenue stream.
Programmatic Pioneers Summit | May 21-22, London, UK | With half of the attendees representing Europe's leading brands, all interacting in small interactive working groups, this is quite simply THE meeting place to benchmark with the best and shape the future of your industry.
SMX London | May 21-22, London, UK | Search marketing is by far the biggest area of digital marketing. You can't afford to waste time or money getting it wrong. Attend SMX, and you'll get it right!
Digital Business World Congress | May 21-23, Madrid, Spain | Join DES2019 and acquire cutting-edge technology, innovative products, and solutions that will help you boost your business. Redefine your business strategy and become the leader of your industry in the Digital Era.
#DMWF Expo Global | May 23-24, London, UK | Exploring the latest trends & strategies within Digital Marketing and covering Digital Marketing Technologies, Virtual Reality, Artificial Intelligence, Influencer Marketing, UX, CX, eCommerce, Content Marketing, Data, Analytics, and Mobile, this conference is not to be missed.
---

Digital marketing events in June 2019
Search Elite | June 6, London, UK | Discover how to level up your skills and stay ahead of the competition. Our elite speakers cover a diverse range of essential and cutting-edge topics in SEO and SEM, sharing their knowledge and expertise with you. You will learn about new interfaces, Next Gen Tech SEO, Content Analytics and much more.
Savage Marketing | June 12-13, Amsterdam, The Netherlands | Unleash your marketing superpowers at Savage Marketing 2019 – a place to learn, share, and network.
Digiday Advertising Leaders Cannes | June 17, Cannes, France | It is an exclusive, invitation-only dinner bringing together 30 of the most influential leaders in advertising to kick off Cannes Lions. During this roundtable format, we'll discuss the core challenges facing advertising and develop solutions to move the industry forward followed by dinner at one of Cannes' premier restaurants
eTail Europe | June 18-19, London, UK | Born in 1999, eTail is where the top minds in retail meet, collaborate and learn about what's disrupting the industry today and what'll change tomorrow.
SearchLeeds | June 20, Leeds, UK | The conference is now the largest annual gathering of search marketers in the north of England, and has become a place to share, network and learn for marketers of all levels.
Digital Travel Summit Europe | June 25-26, London, UK | Only at Digital Travel will you meet 400+ e-Commerce, Customer Experience and Digital Marketing Leaders, all openly sharing their do's and don'ts to help you unlock the full potential of digital in your business.
---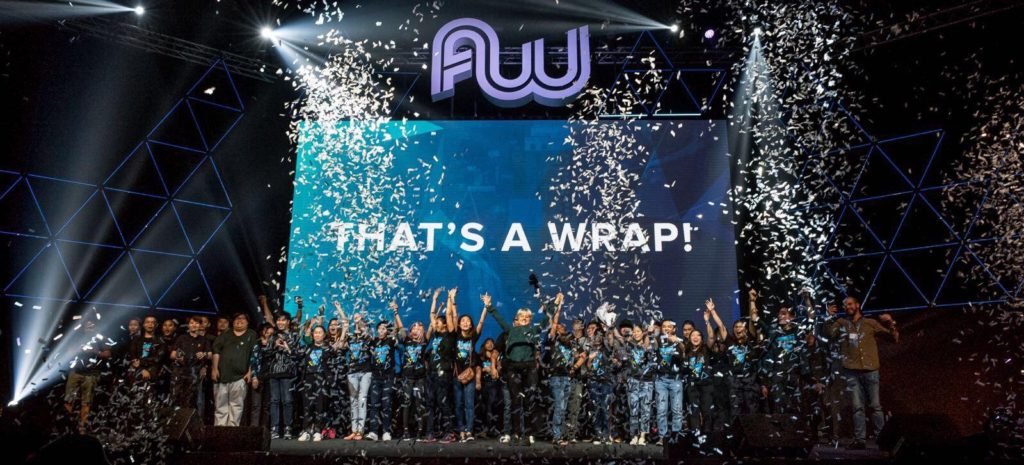 Digital marketing events in July 2019
Affiliate World Europe | July 8-9, Barcelona, Spain | You will network with the industry's brightest minds, absorb mastermind-level content on stage, and be exposed to an exhibition floor overflowing with opportunities to push your career forward.
Amsterdam Affiliate Conference | July 16-19, Amsterdam, The Netherlands | This 2-day conference is the biggest of the year with multiple conference rooms, 100 speakers and 40 sessions. The sessions will focus on SEO, marketing, acquisition, regulation and compliance, sports betting, finance and much more.
---

Digital marketing events in August 2019
Learn Inbound | August 15-16, Dublin, Ireland | Learn Inbound brings together the brightest minds in the digital marketing industry to share next-level tips, tactics and strategies in SEO, PPC, CRO, Analytics, PR, Content Marketing and Growth Marketing.
---

Digital marketing events in September 2019
eTail Connect Autumn | September 4-5, St. Albans, UK | It's a one-stop shop for senior-level executives from top UK retailers and brands. It's an interactive meeting designed to connect you with innovative leaders in your industry to share challenges, find business solutions and build lasting relationships.
Benchmark Search Conference | September 11, Manchester, UK | Benchmark is the North's leading search marketing event, offering an inspiring, engaging and entertaining day where world-class experts discuss the latest strategies and techniques and share their own success stories.
Paris Retail Week | September 24-26, Paris, France | Paris Retail Week presents its E-Commerce sector, dedicated to solutions for e-merchants, from digital marketing to logistics.
#DMWF Expo Europe | September 25-26, Amsterdam, The Netherlands | With a 10+ year history of bringing together the worldwide digital marketing community to tackle the challenges that the digital future presents. Delivering 2 days of top-level strategic content and digital marketing insights, networking, and discussion from leading global brands
eCommerce Expo | September 25-26, London, UK | 250+ Expert Speakers, 250+ Educational Sessions, 11 Theatres and 1 World-Class Unmissable Event
Technology for Marketing | September 25-26, London, UK | Pick up the best tips and takeaways to inspire your content and customer experience strategies. From creation through to distribution, refine your content marketing game plan to grow your business and engage your audience.
---

Digital marketing events in October 2019
eTail Nordic | October 2-3, Copenhagen, Denmark | Consumers today have more choice, more information and less time. You face the challenge of cutting through the noise, soon competing with Amazon, and meeting your customer wherever and whenever they want to shop.
Festival of Marketing | October 10-11, London, UK | The Festival of Marketing is a unique experience where ambitious marketers can discover, learn, celebrate and shape the future together.
SearchStars | October 10, Malmö, Sweden | Get inspired by some of the best speakers in digital marketing at this year's SearchStars conference.
SearchLove London | October 14-15, London, UK | A two-day event, SearchLove brings together some of the world's leading thinkers in online marketing. Get up to speed on the latest in search, analytics, content creation, optimizing your website, paid promotions and more.
PerformanceIN | October 22-23, London, UK | A two-day conference and exhibition enabling publishers, agencies, advertisers and retailers to connect, build relationships and strike deals; with brilliant networking and inspiring content to increase your profits from performance marketing.
Digital Growth Unleashed London | October 16-17, London, UK | Digital Growth Unleashed will leave you knowing how to attract the right audience, align business models with the user experience, optimize the lifetime value of client relationships and introduce you to the right technology to make it all happen.
Email Innovation Summit | October 16-17, London, UK | Jump ahead of the pack at the most anticipated conference in the Email Marketing Industry. Developed in conjunction with the membership of Only Influencers, email marketing's most trusted and oldest community, the Email Innovations Summit is the conference that Email Marketers have been asking for.
Digital First | October 16-17, Brussels, Belgium | Thanks to more than 10 years of experience, Digital First has been recognized as the leading digital event in Belgium that connects digital leaders.
Hero Conf | October 21-22, London, UK | Expect a deep-dive into the content you need to manage your accounts better, stay up-to-date on industry trends and generally have fun learning about the latest in paid search.
MarTech Alliance Festival | October 30, London, UK | Join over 600 marketers & technologists for a packed day of all things marketing technology; planning, people, platforms and process.
---
 
Digital marketing events in November 2019
Web Summit | November 4-7, Lisbon, Portugal | At a time of great uncertainty for industry upon industry and the world itself, we gather the founders and CEOs of technology companies, fast-growing startups, policymakers and heads of state to ask a simple question: where to next?
B2B Online Europe (Manufacturers & Distributors) | November 6-7, Amsterdam, The Netherlands | B2B Online is THE only meeting place for Digital Marketing & eCommerce leaders from Europe's top manufacturing and distribution companies, where you can benchmark with industry leaders ahead of the curve.
Youpreneur Summit | November 9-11, London, UK | Amongst other things, by the time you leave the event you'll be equipped with new skills and tactics that'll help you with everything from creating high-value online content to establish your business and brand, through to all the marketing strategies you need to get in front of your ideal customers.
Native Advertising Days | November 11-13, Berlin, Germany | Joining Native Advertising Days will give you the opportunity to learn from +40 international speakers and enjoy a mix of keynotes, track sessions, roundtable discussions, and panels.
---

Digital marketing events in December 2019
SHARP | December 5-6, London, UK | SHARP is a marketing & PR conference with a difference. The core focus is around in-depth practical advice on a range of marketing and PR topics, followed by implementation plans – so that what you learn on the day will get actioned and make an impact.
Future TV Advertising Forum | December 10-11, London, UK | It is the global leading event focused on driving innovation in television advertising. This year the event will cover a wide range of issues, from debates around global brand health, and the future of the agency business through to the structural developments that will impact the entire ad-funded TV and premium video industry.
Are you a startup based in Europe? Don't miss our picks of the best European startup events to visit in 2019. Did we miss any other digital marketing events in Europe? Let us know in the comments section below or suggest it via our contact form.
---
For more opportunities, check our opportunities section and subscribe to our weekly newsletters.