AlphaGamma Startups Overview is a monthly overview that attempts to identify promising startups that have the potential to make a difference in their industries.
Do you know or run a startup yourself we should look into? Contact us or fill in the form here.
Here are our picks for September 2018.
AlphaGamma Startups Overview: September 2018
---
The Great Bubble Barrier is winner of the Postcode Lottery Green Challenge 2018
Founders: Anne Marieke Eveleens, Francis Zoet, Saskia Studer, Philip Ehrhorn
Website: thegreatbubblebarrier.com
Corporate email: support@thegreatbubblebarrier.com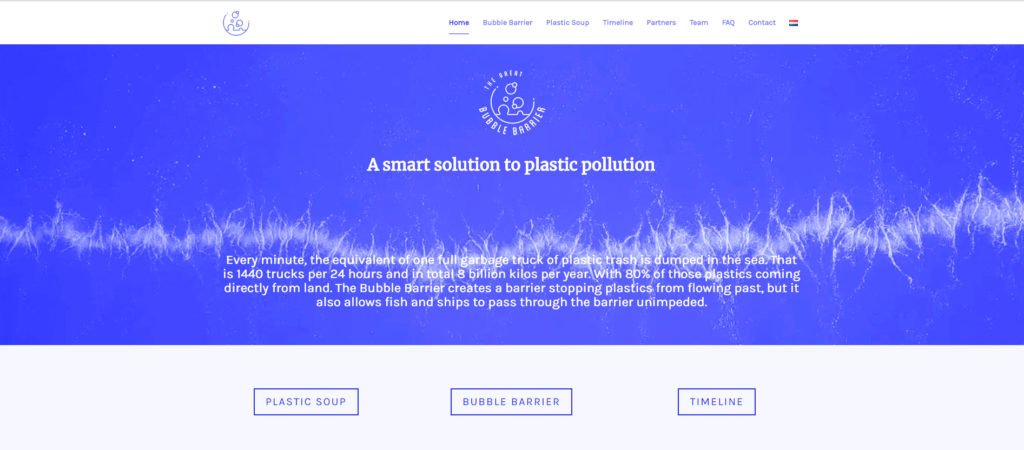 Approximately 80% of the plastic floating in the oceans enters the sea via rivers. In order to tackle plastic soup, The Great Bubble Barrier sends high-pressure air through a perforated tube on the riverbed.The Great Bubble Barrier has developed an air bubble screen for use on riverbeds that catches plastic before it arrives at sea.
This creates an air bubble curtain that blocks both the stream of plastic waste on the surface and the floating microparticles underwater. The plastic then floats to the waterfront along the air bubble curtain, where it is collected for recycling.
---
Reverse Resources is the runner-up of the Postcode Lottery Green Challenge 2018
Founders: Ann Runnel, Nin Castle, Dea Lasting
Website: http://www.reverseresources.net/
Corporate email: info@reverseresources.net

The volumes of wasted resources from garment production are systematically underestimated by retailers – on average 25% of material gets discarded from factories.
Taking the first step to start measuring and planning the integration of these resources back into the supply chain would give an opportunity for a major growth within the textile industry while helping to reduce the use of virgin fibres.
Reverse Resources believes that virtual traceability of resources is the ultimate key to unlock the extensive business opportunity of circular economy in the textile industry. The company provides a software solution for cooperation on closing the loop for wasted fabrics and fibres from garment production.
The Software as a Service (SaaS) platform provides virtual support for both the factories and the buyers to make a mutual agreement on how to close the loop together and hold on to that agreement transparently, leading to long-term gains for all stakeholders.
---
AquaBattery is one of the finalists of the Postcode Lottery Green Challenge 2018
Founders: Jan Post, David Vermaas, Jan Willem van Egmond
Website: http://aquabattery.nl/
Corporate email: info@aquabattery.nl

The BlueBattery is the only electrical storage system that is 100% sustainable. They have developed an innovative product that stores electricity solely using water and table salt.
Our invention will revolutionise the energy storage world, and it will foster the growth of renewable energy technologies around the globe.

We want to stop the use of toxic materials, such as the acids used to build conventional batteries. Those systems are obsolete and extremely damaging to the environment.
---
LettUs Grow is one of the finalists of the Postcode Lottery Green Challenge 2018
Founders: Charlie Guy, Jack Farmer, Ben Cowther
Year founded: 2015
Website: https://lettusgrow.com
Corporate email: info@lettusgrow.org

LettUs Grow™ is a Bristol based start-up designing irrigation and control technology for indoor farms. It designs irrigation and control technology for indoor farms. Its patent-pending aeroponic technology delivers consistently high yields for vertical and glasshouse farms. Simple, efficient & sustainable.
Our mission is to reduce the waste and carbon footprint of fresh produce, by empowering anyone to grow delicious food near its point of consumption.

Founded in 2015, the company conducted an extensive period of research and product development before patenting our proprietary aeroponic technology in 2017. Having demonstrated significant yield increases using our technology, we are now building commercial aeroponic systems for growers around the UK.
---
Algiknit – the United States
Algiknit is one of the finalists of the Postcode Lottery Green Challenge 2018
Founders: Tessa Callaghan, Aaron Nesser, Aleks Gosiewski, Theanne Schiros, Asta Skocir
Year founded: 2017
Website: https://www.algiknit.com
Corporate email: aaron@algiknit.com

AlgiKnit Inc. is a biomaterials company integrating science and design into textile production. Addressing the ecological damage caused by the fashion industry, AlgiKnit is creating durable yet rapidly degradable yarns.
We aim to operate in a closed loop product lifecycle, utilizing materials with a significantly lower environmental footprint than conventional textiles, to bring sustainable bio-based textile alternatives to the footwear and apparel industries.
---
Founders: Khaled Sehly, AlSharif Hazzaa AlAbdali
Year founded: 2017
Website: www.airwaybill.com
Corporate email: info@AirWayBill.com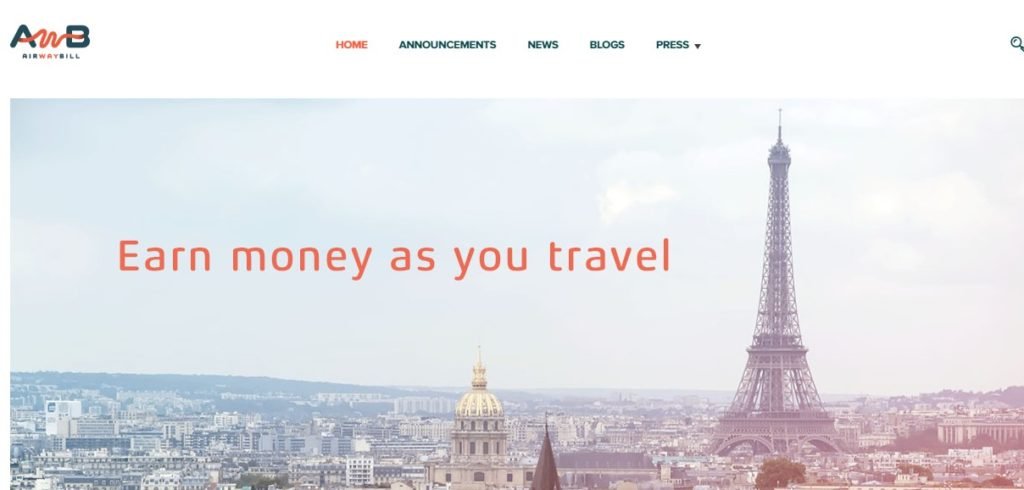 AirWayBill is a new way to get an old job done—moving a package from one person to another. They do it by matching shippers with travelers who are willing to share some extra space in their suitcase to deliver an item more quickly and cheaply than a conventional courier service can.
They help family members on different continents stay connected—whether it's delivering hard-to-get medicine or a new laptop that is too expensive to buy back home. They also connect consumers with carriers who will act as their personal shoppers and bring them goods that are hard to get in their home countries.
Carriers earn money to help pay for travel costs, while doing a good deed, too. Shoppers and families get the items they want. Everybody wins.
---
Founders: Jaime Jorge, Joao Caxaria
Year founded: 2012
Website: www.codacy.com
Corporate email: team@codacy.com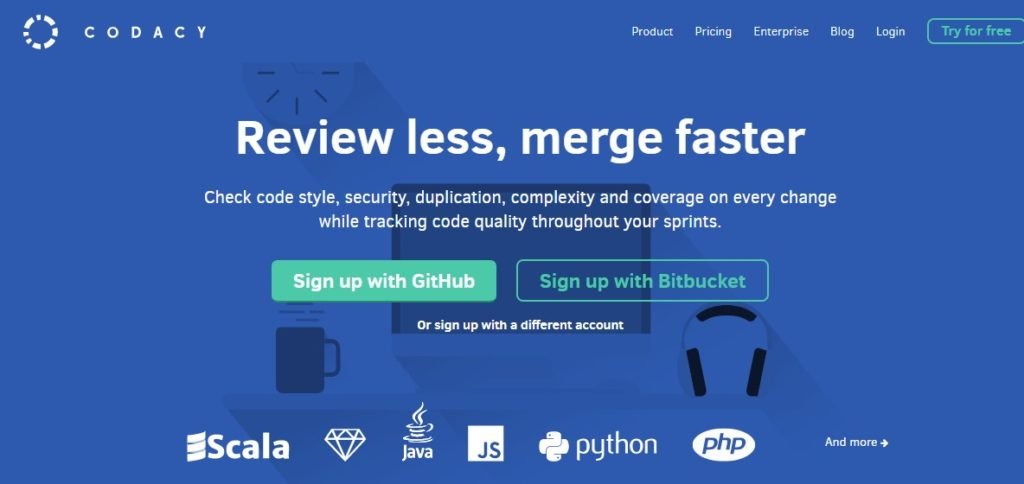 Codacy is an automated code review tool that helps developers save time by checking style, security, duplication, complexity and coverage.
Code review has become an essential part of any development workflow and developers now spend more than 20 per cent of their time reviewing code to catch bugs as early as possible and ensure quality," says Codacy co-founder Jaime Jorge. "With Codacy, we estimate that we help developers optimise around 30 per cent of their code review time.
---
Founders: Andriy Tkachiv, Ross Knap, Sergey Butko
Year founded: 2015
Website: www.callpage.io
Corporate email: info@callpage.io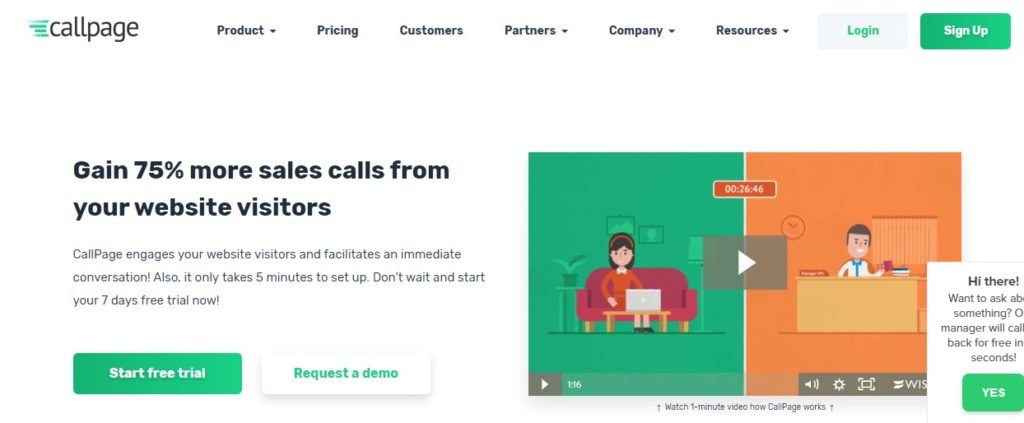 CallPage is an ICT SaaS company which increases sales leads by 75%, facilitating call conversations between companies and their website visitors.
The widget offers the website visitor a real time callback in 28 seconds, while also analyzing their behavioral data to optimize your potential to make a sale.
Additionally, CallPage presents sociological insight and analytics about your users, unifying creative marketing and rigorous statistics for the best chance of success.
CallPage is a San Francisco and Krakow based startup, with a team full of talent. We're backed by leading European investors including Startup Wise Guys.  We believe that unifying human conversation and technology has changed the world of sales, and we're passionate about empowering our clients with speed and innovation.
---
Founders: Javier Gonzalez, Yan Georget
Year founded: 2016
Website: www.botfuel.io
Corporate email: hi@botfuel.io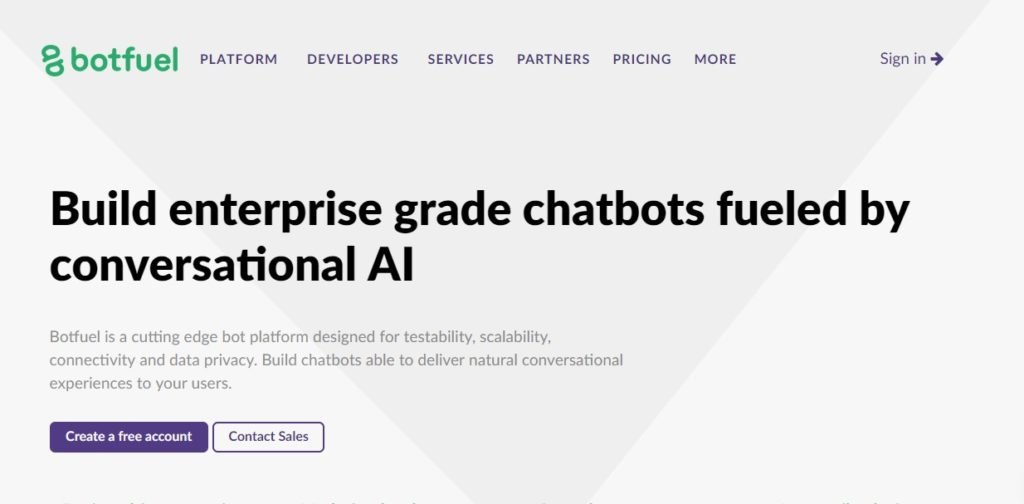 Botfuel operates as a web-based platform and SDK that offers chatbots for individuals and businesses. It enables its users to allow their customers to access their services through messaging and bots.
The platform allows individuals and businesses to engage with their customers on channels they already use, provide automated and personalized customer support, and increase brand engagement.
---
Founders: Chris R. Dawe, Nick Vogel
Year founded: 2015
Website: www.effect.ai
Corporate email: hello@effect.ai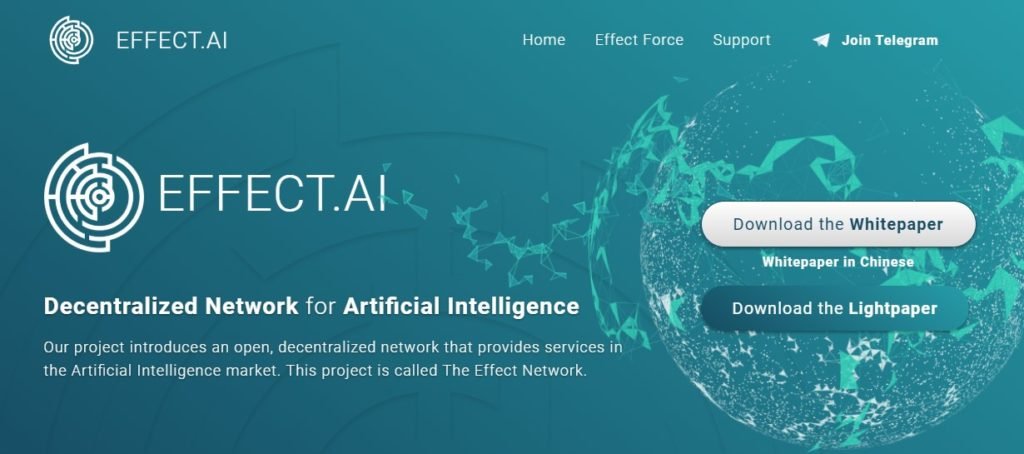 Effect.AI, operating out of central Amsterdam, is a Dutch software company that was founded in 2015. However, the majority of the team has been working together for a longer period of time at Itsavirus, a company that has nearly a decade worth of experience developing complex technical solutions for large international companies such as Heineken and Shell.
After blockchain technologies and cryptocurrencies started picking up steam with the successful launch of Bitcoin (the first widely adopted cryptocurrency), the core Itsavirus team decided to branch off to create Effect.AI. This new company's main objective is to build a decentralized platform that will stimulate AI development and the creation of various AI services.
The idea is to deliver a platform that is more democratic, accessible and easy to use than what is currently available. Due to the size and scope of this operation, Effect.AI plans to achieve these goals by dividing the project in three phases.
---
Founders: Lennart Asshoff, Nickolai Hack
Year founded: 2016
Website: www.exoinvesting.com
Corporate email: help@exoinvesting.com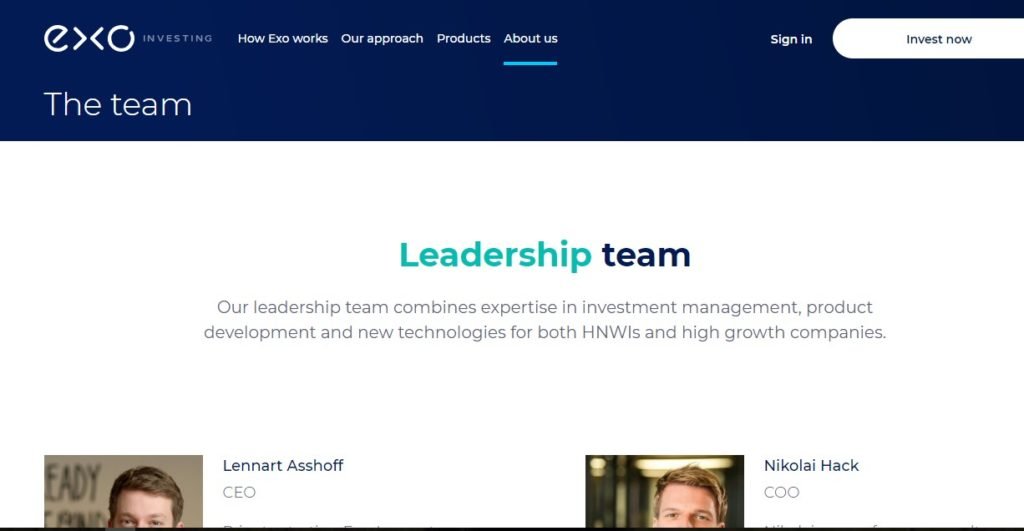 Exo Investing gives everybody access to exceptional tools once the preserve of institutional investors, enabling us to build and manage an individual portfolio based on the investor's ideas.
We founded Exo to break down the barriers to personal wealth and financial security.

It's often only privileged investors and financial institutions who enjoy services like portfolio selection, daily risk management and round-the-clock monitoring.

We're turning investing on its head and giving people access to affordable, personalised and data-driven investment experiences.By partnering with ETS, we have brought technology and 30 years of investment experience together. We are using the digital revolution to help people start their own investment revolution.
---
Check our previous startups overview editions:
---
For more startups and business tips, check our entrepreneurship section and subscribe to our weekly newsletters.