Sustainability has become a mainstream subject that attempts to blend together social science with civic engineering and environmental science with the technology of the future.
The sustainable development network consists of professionals who think, act and work globally.
It is not yet clear what our sustainable future will look like but with emerging technologies and the improvement of older cleaner fuel sources, many people now look to a post fossil fuel world – including businesses.
If you were wondering where to learn about the latest sustainable trends, meet like-minded professionals or showcase your sustainability-focused project – well, wonder no more!
Best sustainability and renewable energy events happening in 2018
We have prepared an overview of the renewable energy and sustainable events taking place in the second half of 2018 that you can't miss.
For your convenience, we sorted them out in chronological order.
Editor's note: bookmark this page as we keep adding new events and conferences as we progress along the timeline. Got a promising opportunity to share? Get in touch via our contact form.
---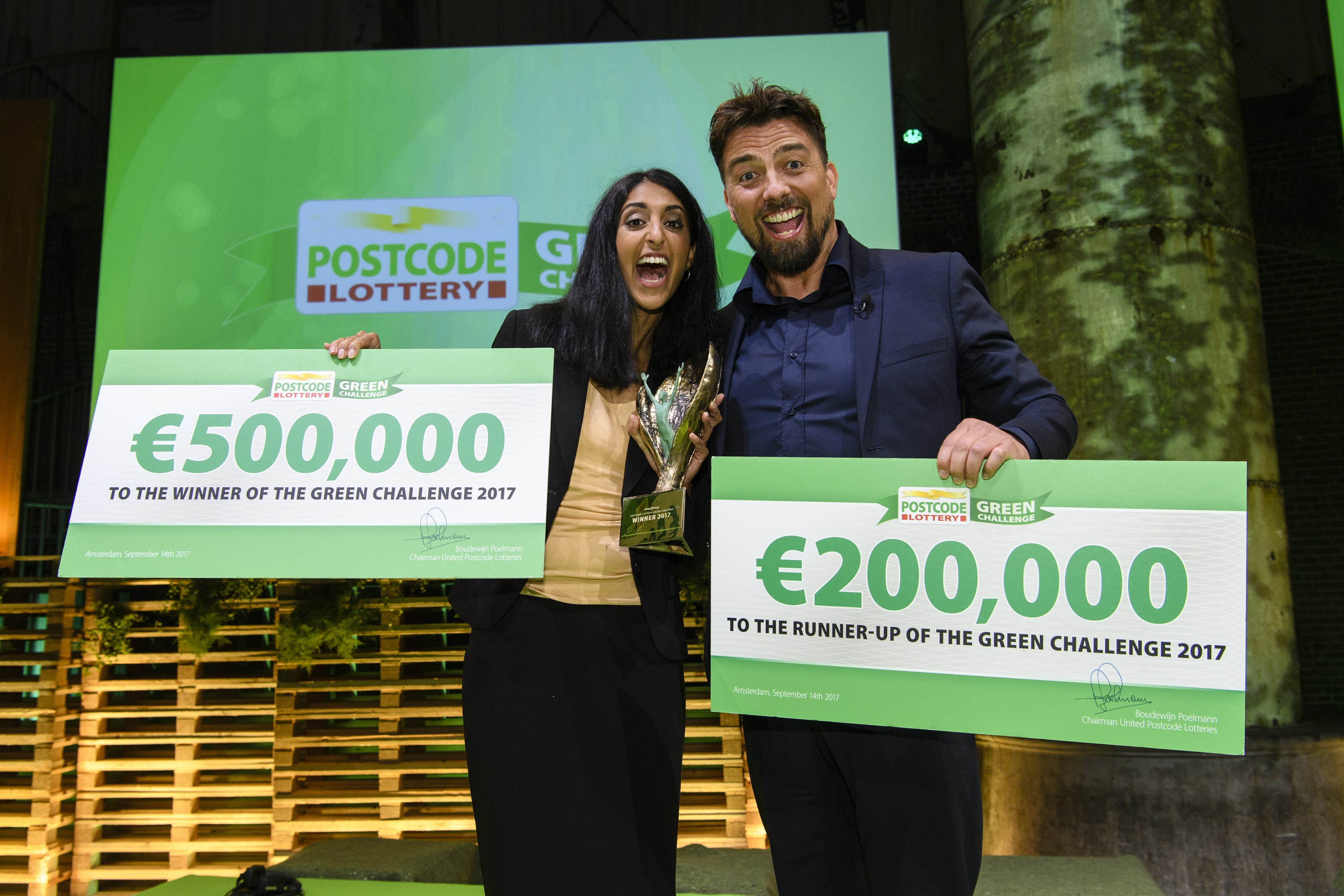 Sustainability events in June 2018
Postcode Lottery Green Challenge 2018 | Deadline: June 1 | Amsterdam, the Netherlands |
The Postcode Lottery Green Challenge is one of the biggest annual competitions in the field of sustainable business. With this competition, the Dutch Postcode Lottery wants to support outstanding founders by offering mentoring and cash grants to bring their promising solutions to the market.
PCIM Europe | June 5-7 | Nuremberg, Germany |
PCIM Europe (Power Conversion and Intelligent Motion) is the leading international exhibition for powerelectronics, Intelligent Motion, Renewable Energy and Energy Management. International exhibitors get a chance to learn about the newest products, trends and developments in the power electronics industry.
Renewable Energy Asia | June 6-9 | Bangkok, Thailand |
Renewable Energy Asia is an event featuring the latest energy and power industry developments. The event is aimed at professionals from the bioenergy, solar, wind and water power industries.
Pumps & Valves Asia | June 6-9 | Bangkok, Thailand |
This event showcases  the latest tech developments in boilers, pressure vessels, boiler accessories, pressure vessels accessories, burners, welding technologies and equipment, analytical engineering, control engineering, instrumentation and other safety equipment.
Offshore Philippines | June 27-29 | Pasay, Philippines |
Offshore Philippines showcases products like maritime and offshore equipment for the Power, Renewable Energy & Energy Conservation industries.
---

Sustainability events in July 2018
Vietnam International Electrical Technology & Equipment Exhibition | July 16-18 | Ho Chi Minh, Vietnam |
This event showcases the latest technology, machinery and equipment for coal and diesel power plants, hydroelectric power plants, gas turbine power plants, geothermal power plants, nuclear power plants.
Capsule Show New York Mens | July 17-19 | New York, USA |
The Capsule Show New York Mens promotes platforms dedicated to supporting emerging and contemporary fashion. Apparel, footwear and accessories are available for every age and sex in vivid fashions and shades.
Govt Achievements & Schemes Expo | July 27-29 | New Delhi, India |
Govt Achievements & Schemes Expo is a premier exhibition which focuses on achievements, welfare & development schemes of central and state governments & PSEs, micro entreprises and SMEs, health, family welfare, women & child development, rural & Tribal Development. The goal of the event is to bring awareness about the best government initiatives and development programmes to date.
---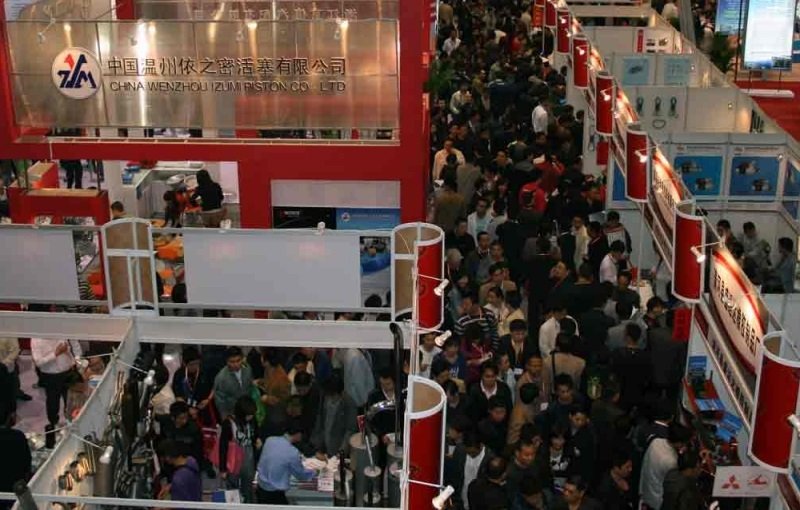 Sustainability events in August 2018
Spa And Pool Show | August 11-12 | Melbourne, Australia |
Spa And Pool Show provides the attendees with an opportunity to get the latest overview of spas and pool technologies and find out more about the therapeutic and health benefits of the modern day spas.
Asia-Pacific Biomass Energy Technology & Equipment Exhibition | August 16-18 | Guangzhou, China |
This event is meant for professionals specializing in the biomass fuel technology and equipment.
International Conference & Exhibition on Clean Energy | August 20-22 | Quebec, Canada |
The conference will cover areas like Solar cells energy, materials and technologies, fuel cells materials and hydrogen energy, battery materials and technologies, energy storage techniques, energy conversion modules.
World Renewable Energy Technology Congress & Expo | August 21-23 | New Delhi, India |
World Renewable Energy Technology Congress & Expo focuses on electricity generation tools, energy security equipments, power transmission machinery, industrial equipments, research tools and safety instruments.
Food Ingredients & Health Ingredients South America | August 21-23 | São Paulo, Brazil |
This widely-acclaimed event showcases sustainable and healthy products, representing the following categories: bakery & confectionery; meat; poultry & seafood; power & renewable energy; tea & coffee; wellness; health & fitness; wine & spirits industries.
ONS | August 27-30 | Stavanger,  Norway |
ONS 2018 is a 4-day event held from 27th August to the 30th August 2018 at the Stavanger Forum in Stavanger, Norway. The conference is devoted to the latest products, technology and trends in the traditional power and renewable energy sectors as well as the best energy conservation practices.
Intersolar South America | August 28-30  | São Paulo, Brazil |
This event showcases the most recent solutions in energy storage, solar architecture, energy efficient buildings and the use of biomass in power generation.
---

Sustainability events in September 2018
ISH Shanghai & CIHE | September 3-5 | Shanghai, China |
The show is co-located with four other fairs, collectively known as the "Intelligent Green Building – IGB" exhibition platform (Shanghai edition). These fairs feature themes such as heating, ventilation, air conditioning, plumbing, building automation, smart home and solar building, lighting and LEDs and parking facilities.
Retech Energy Egypt | September 4-6 | Giza,  Egypt |
RETECH ENERGY EGYPT is 3-day conference is meant for professionals from the solar energy and power-generation industries. The event welcomes the Egyptian and international companies active in the fields of renewable energy, green power and wind power. This annual event attracts the key players from the renewable energy industry.
Recycling & Waste Management Technology Exhibition | September 5-7 | Goyang-si, South Korea |
The conference will cover areas like Scrap Recycling Industry and Food Waste Recycling Technology and much more.
Future Energy East Africa | September 12-13 | Nairobi, Kenya |
Future Energy East Africa has evolved from the East African Power Industry Convention (EAPIC). After years of close collaboration with utilities, governments, regulators, large power users, consultants and solution providers, it has become the number one energy-related conference and exhibition in East Africa, taking place in Nairobi, Kenya.
International Drone Expo | September 12-15 | Los Angeles, USA |
This event showcases homeland surveillance products, electronic products, cameras, 3d systems, robotics, which involve drones.
Renewable Energy India Expo | September 18-20 | Greater Noida, India |
Renewable Energy India showcases products from solar, wind, bio-mass/fuel, small hydro, geothermal and energy efficiency sectors. Organised by UBM India, Renewable Energy India Expo intends to accelerate the growth of India's Renewable Energy sector and contribute to the country's sustainable economic development.
Ecuador Oil & Power Expo & Conference | September 19-21 | Ibarra, Ecuador |
The objective of the conference is to recover the base of the Ecuadorian economy and continue supporting the development of the productivity matrix of the country.
Asia Pacific Petroleum Conference | September 2-26 2018 | Singapore |
The Asia Pacific Petroleum Conference is the meeting place for the global oil industry and will deliver market-driven discussions from industry powerhouses. The event is filled with exclusive networking opportunities to ensure international participants are offered up-to-the-minute market trends and new business opportunities.
Power Nigeria | September 25-28 2018 | Lagos, Nigeria |
Power Nigeria brings the latest power products and services from leading local and international manufacturers to West Africa. Brought to you by the organisers of Middle East Electricity, the world's largest energy event, Power Nigeria gives you the opportunity to network with fellow industry professionals and learn about recent market developments.
---

Sustainability events in October 2018
Batteries Conference and Exhibition | October 3-5 | Nice, France |
For 19 years, the Batteries event still remains one of the world's most attractive event and the meeting place of technologies (e.g., lead acid, NiMH, Li-ion, Post Li-ion); applications, ranging from micro batteries to large format batteries; and of the value chain.
Electrical Building Technology India | October 11-13 | New Delhi, India |
This event provides a platform to the industry players to meet, network, explore new markets and create business opportunities in the electronics, renewable energy as well as security & defense sectors.
Global Agri Connect | October 12 | New Delhi, India |
GAC is the flagship program of National Skills Foundation of India (NSFI) organized every year since 2011 for the well-being of the farming community. Its objective is to bring together all principal stakeholders to discuss emerging technologies and innovations in agriculture towards increasing their outreach through consequential solutions.
Chillventa | October 16-18 | Nuremberg, Germany |
Enriched with years of expertise, Chillventa is recognized as a renowned show for Refrigeration, Air Conditioning & Heat Pumps sector. Held at Exhibition Centre Nuremberg, Germany, the fair is directed towards unveiling emerging trends of business Services sector and it offers unrivaled opportunities for business development.
Nigeria Alternative Energy Expo | October 23-25 | Abuja, Nigeria |
The theme of this event is "harnessing tomorrow's energy today: a unified approach". The event organizers want to upscale the applications of renewable energy resources, showcase innovations, and enrich deliberations and accelerate the growth of Nigeria's Renewable Energy sector to contribute to the country's sustainable economic development.
The British Invention Show | October 24-27 | London, UK |
Great ideas need exposure to potential partners in commerce and industry whose resources and skills can make the difference between a brilliant idea and the reality. The BIS was created to bring together inventors, investors and manufacturers to develop new business opportunities.
Mozambique Gas Summit | October 31-November 2 | Maputo, Mozambique |
The Mozambique Gas Summit, organized by the The CWC Group Limited, will take place at the Joaquim Chissano International Conference Center in Maputo, Mozambique. The conference will provide delegates the opportunity to meet and make deals with more than 600 government officials and global investors over a packed agenda with lots of new and exciting features.
---
Sustainability events in November 2018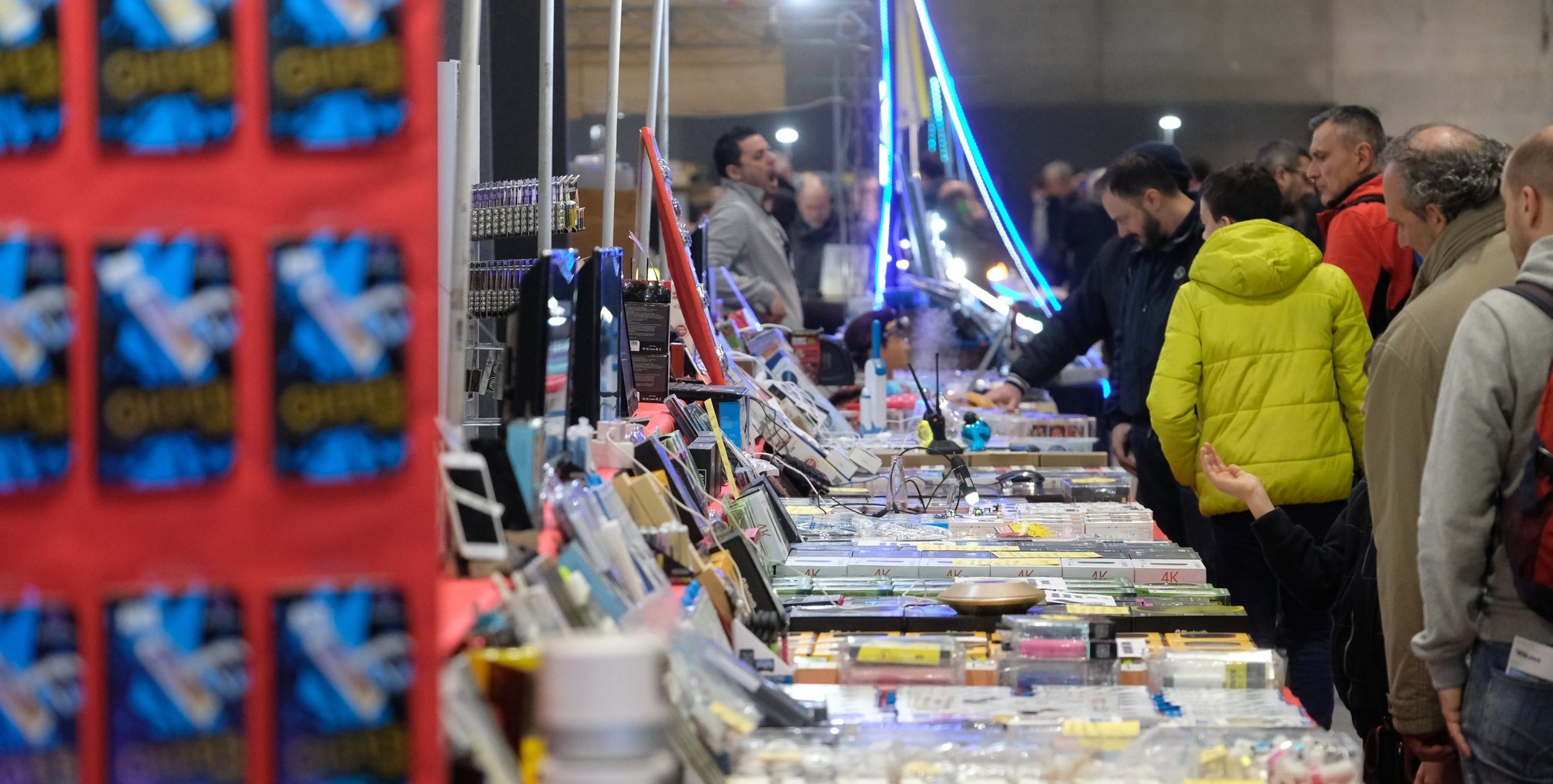 Elettroexpo | November 10-11 | Verona, Italy | Elettroexpo is dedicated to the fields of information technology, electronics, components, radio communications and technical publications.
Smart City Expo World Congress | November 13-15 | Barcelona, Spain | Smart City Expo World Congress is a grand show of its kind. It will feature 118 companies on the same platform who will get an outstanding opportunity to display all their products and ventures from their respective industries and meet potential customers from all round the world.
OSEA Exhibition & Conference | November 27-29 | Singapore | This event showcases products, representing the following themes: Business Services, Chemicals & Dyes, Computer Hardware & Software, Environment & Waste Management, Logistics & Transportation, Manufacturing, Fabrication, Repair & Maintenance, Medical & Pharmaceutical, Power & Renewable Energy, Railway, Shipping & Aviation, Telecom Products & Equipment industries. OSEA is geared up to be bigger and better as long-term deepwater oil and gas exploration in Asia is setting for renewed growth.
---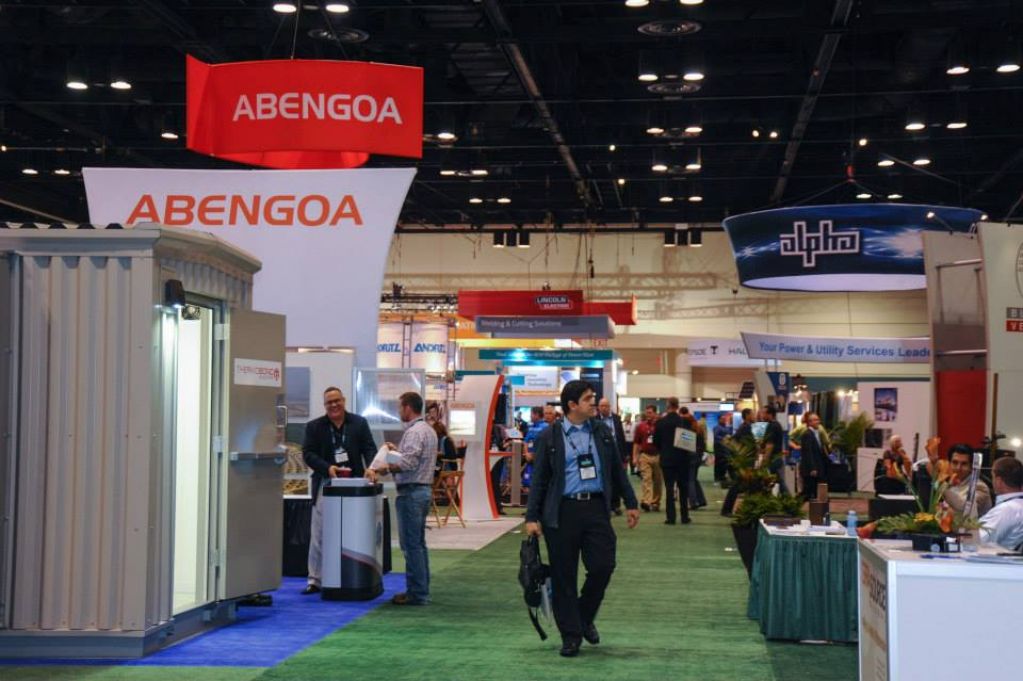 Sustainability events in December 2018
Renewable Energy World Conference & Expo North America | December 4-6 | Orlando, USA |
Renewable Energy World Conference & Expo North America will feature the latest technology trends, products and services from such sectors as Energy Storage, Utility-Scale Renewable Power, On-Site Power, Power Project Financing, The Digital Power Plant, Material Handling, Clean Coal Technologies and Nuclear Power.
Wind Turbine Blade Manufacture | December 10-12 | Düsseldorf, Germany |
The conference brings together wind energy farmers, wind turbine producers, blade manufacturers, design engineers, composites manufacturing experts, researchers, developers, service engineers, materials and equipment suppliers, to discuss the technology trends, new product solutions and business opportunities that focusing on the key component – the rotor.
Did we miss any interesting events? Let us know via our contact form!
We will keep this list fresh by adding new events throughout the upcoming year, so feel free to share other events worth mentioning by sharing them in the comment section below.
---
For more business and startup opportunities, check our opportunities section and subscribe to our weekly newsletters.