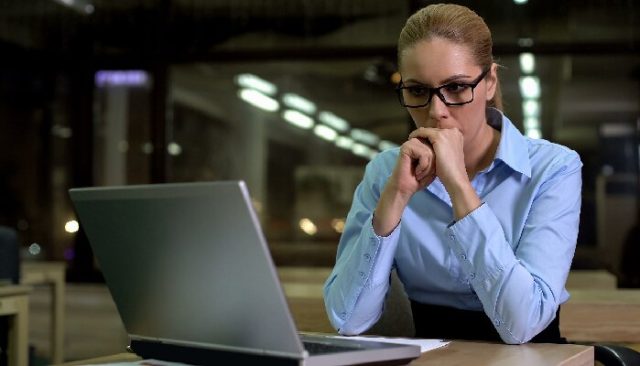 Close your eyes and think about your daily routine.
On a workday, what does that look like? Do you get up, have some breakfast, have some coffee, get dressed, and either log in or drive to an office?
And during that routine, do you generally assume that everything will go according to plan? Your computer will turn on in the same amount of time it always does, or you'll arrive at the office with some time to spare before punching in and getting to work. Odds are, the answer is a derivative of "yes" to all those questions.
Here's a bigger question for you to consider while you read this blog: are you happy when your workday routine goes according to plan? Of course you are!
Change is uncomfortable
Change may be the only constant in our lives, but that doesn't mean we are happy about it! After all, they don't call us "creatures of habit" for nothing. We are always striving to find stability in life.
Think of your routine again for a moment, and picture how you would feel if while rolling out of bed, you realized you had set your alarm incorrectly and were now late to log in or get to the office? How about if you were on time but out of eggs, so had nothing for breakfast? What if your computer crashed while logging in, or you got into a fender bender on the way to the office?
Change is possible, often unpredictable, and when it is unpredictable, it is uncomfortable. This is cross-cultural, as working professionals and business owners all around the world fear and try to avoid change on some fundamental level.
Every human being, both working adults and young children, experiences change every day. Professionally, business owners and business leaders are some of the most notable individuals impacted by change. These leaders in their industries often dread change the most, and here is why.
Change is disruptive
Whether change in our own personal daily routines or change at an organizational and industrial level, it is disruptive. Change takes the status quo of those business owners and business leaders and disrupts it in a range of small to completely detrimental ways.
Disruptive change has become predominantly digital, thanks to the Three Digital Accelerators I identify in my Anticipatory Leader System. These include computing/processing power, bandwidth, and storage. As those three elements of digital technology increase, a change in processes in all industries takes place, disrupting the status quo of many daily operations and, in some cases, their entire organization.
For instance, if hard pressed, the movie theater industry would likely say that they in no way would've thought they would see a day where an individual could stream many new movies at home as opposed to coming to their physical locations. How could that even be possible? The movie studios themselves would never go for that, right?
Wrong! Thanks both to the Three Digital Accelerators, which facilitated the ability for a company like Netflix to skyrocket in user-friendliness, and a shove from the coronavirus pandemic of 2020 and global lockdowns, movie studios and streaming services like Netflix, Hulu, and even YouTube TV jumped at the chance to release new films on their services, converting users' home entertainment areas to remote movie theaters screening new releases.
Certainty makes change predictable
Could movie theaters, or any in-person businesses for that matter, foresee a global pandemic that would shut almost everything down? Of course not!
But if they had utilized the Three Digital Accelerators from my Anticipatory Leader System in conjunction with my Hard Trend Methodology, where we focus on Hard Trend future certainties that will happen, they likely would have seen coming the digital boom, especially as video rental stores struggled to keep up with Netflix even prior to streaming.
In doing so, perhaps larger movie theater chains like AMC or Marcus would've established their own streaming services long before the coronavirus pandemic, marketed as a way for parents with fussy little ones to watch new releases at home for a limited time, much like Pay Per View. Then, when the pandemic shut them down, they would have seen a dramatic increase in remote viewership without having to lead from behind and find a way to stay physically open, so to speak.
The coronavirus pandemic was an unpredictable change, but exponential digital transformation was and still is a predictable change. Let's compare this to your everyday life example from above. Can you predict a computer crashing or a flat tire on the way to the office? No, we do not have a crystal ball. But can one of those things happen? Absolutely!
The science of certainty in anticipation
The Hard Trend in driving to the office is that eventually, your tires will wear out, and you know it already! That is a future fact; they're not getting any newer.
Therefore, having a spare tire with you and, likewise, educating yourself on how to quickly change it is you leveraging that certainty to your advantage, so when the disruption occurs, you already have a plan long beforehand.
The same goes if you're remote. Having a secondary laptop or computer with everything you need backed up on cloud storage is how you identify the future certainty that your computer may operate slower as it gets older.
When you identify the Hard Trend future certainties that are shaping what's next in your industry, you can pre-solve the problems that come with them by formulating a solution for you and your customers long before the point of no return. This is how you shift from being agile and reactionary to Anticipatory.
Instead of merely reacting to the flat tire on the way to work by having to call AAA or call an Uber, having the tools to swap out the flat and, likewise, the know-how to do so successfully is as Anticipatory as a chain of movie theaters making their own streaming services to be ready for the most unpredictable change possible, like a pandemic.
Yes, change can be horrifying, and you're not alone in your feelings of disdain for it. However, having a calculated plan based around the science of certainty allows change to be predictable and even beneficial to you, your organization, and, most importantly, your customers.
---
For more business and entrepreneurship tips, subscribe to our weekly newsletter and follow us on Twitter, Facebook, Instagram and LinkedIn.