In today's digital world, online philanthropy is revolutionizing the way individuals give back to society.
Getting donations, raising funds, and increasing awareness became more accessible through online platforms and social media. Thanks to these tools, making a positive impact at a global scale became possible (#funfact: our project AlphaGamma is a great example of such a social venture).
However, most philanthropic organizations rely on external donations. Most of the time, large organizations support nonprofit organizations.
And this trend keeps on gaining momentum. For instance, in 2022, corporations contributed over $21.08 billion to nonprofit organizations. That's a 3.4% increase from the previous year.
Companies empowering change through philanthropy
It is safe to assume that philanthropic endeavours vary significantly globally, reflecting diverse cultural, economic, and technological landscapes.
After part of our team traveled to China this summer, we decided to have a look at different examples of how companies in the East and the West get involved in online philanthropic activities.
Looking at the philanthropic approaches of Chinese and Western companies provides valuable insights into strategies and priorities that shape corporate social responsibility in respective regions.
The Chinese Internet Charity Model
The Chinese Internet Charity Model represents a unique approach to philanthropy in the digital age. It leverages China's vast online user base through major tech companies like Tencent to facilitate charitable activities.
This model integrates online platforms, social networking, and mobile payment systems to engage individuals, corporations, and charitable organizations in the donation process.
The Tencent Charity Foundation, founded in June 2007, sets aside 1-2% of Tencent's annual profits for philanthropy. It's the first in-house foundation of its kind in the internet industry in China, integrating charitable efforts into the company's corporate strategy.
To date, the foundation has received RMB4.3 billion in donations from Tencent and RMB69 million from its employees, showcasing a joint commitment to giving back to society. What we found unique
This year, Tencent Volunteers are celebrating a decade of the Tengger Desert Tree Planting project. Since 2013, over 300 employees journeyed to the remote Tengger Desert, planting Haloxylon trees across 600 acres with an 85 percent survival rate.
Since 2015, Tencent Charity Platform has been hosting "99 Giving Day" as China's first Internet charity day, aiming to connect donors, businesses, charities, and resources online.
The inaugural event saw 2.05 million participants donating 127.9 million yuan and exceeding 800 million yuan in 2017. With "Little Safflower" as the official logo, symbolizing love and unity for 99 Charity Day, the initiative became a significant annual event in China's philanthropic landscape.

What we personally find interesting is how Tencent leverages its own messenger WeChat to extend its philanthropic efforts. Namely, WeChat offers its users Mini Programs, providing users with opportunities to engage in charitable activities.
Any user can donate to any initiative of their liking.
Whether through monthly donations, charity hikes, or daily welfare learning, the community can actively participate in these social initiatives, reinforcing Tencent's commitment to social good and its mission to make a positive impact on society.
These are only a few examples of Tencent leveraging its power for social change. Are you interested in learning more about how Chinese corporations contribute to a better world? Download Tencent's latest [eBook] for an insightful overview of the contemporary Chinese market and a perspective on philanthropy.
Western Philanthropy Model
The Western model centers on corporate philanthropy, content-driven awareness campaigns, and employee engagement initiatives.
Companies such as Google, Netflix, and Facebook encourage employee involvement by matching donations made by their staff, doubling the impact of individual contributions. This model emphasizes leveraging corporate resources, content production, and employee engagement to drive charitable efforts and positively impact society.
Google Impact Challenges supports community-driven nonprofits and social enterprises contributing to positive change on a larger scale. The fund aims to support groundbreaking concepts that can create change at the pace and scale the world needs today.
Community members can actively engage and contribute to the cause. Through the Google.org Impact Challenge, every $1 invested results in an additional $1 in funding for grantees.
This year, AlphaGamma got selected for the competitive SocialTides programme, which is supported by INCO Group and Google through its charitable foundation (also known as Google.org).
The Restore Fund by Apple is a remarkable initiative focused on tackling environmental challenges. With a core mission of removing carbon from the atmosphere, this fund supports innovative projects that work towards ecosystem restoration and carbon removal.
By investing in cutting-edge technologies and solutions, the Restore Fund demonstrates Apple's commitment to a greener and more sustainable future.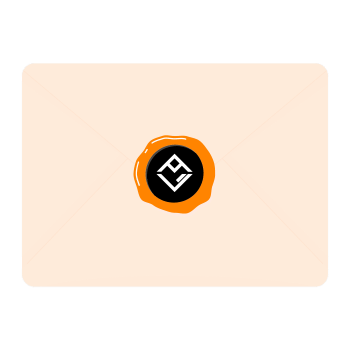 Subscribe to AlphaGamma!
Receive the latest articles, news, events, business & career opportunities to your inbox!
The Netflix Fund for Creative Equity helps build new opportunities for underrepresented communities within entertainment. Through the fund, Netflix supports organizations committed to creating equitable opportunities in the TV and film industries.
The fund contributes to identifying, training, and facilitating job placements for up-and-coming talent globally.
How you can get involved
By forging pathways to positive social and environmental transformation, companies make it possible for emerging impact leaders to act and change the world with their financial support.
This collaboration between corporate resources and visionary leadership holds the potential to drive remarkable global impact.
Many corporations have dedicated philanthropic arms or initiatives that offer opportunities for engagement, whether through volunteering, donations, or participation in community projects. 40% of Fortune 500 companies offer volunteer grant programs.
Reaching out to local non-profits or community organizations will help you explore how your skills and resources can be used to drive positive social and environmental change on a global scale.
Engage with social media platforms and follow the initiatives of companies like Tencent, Google, and others to keep an eye out for calls to action, impact challenges, and grant programs that encourage participation and collaboration.
📧 Lastly, subscribe to our weekly newsletter to get access to life-changing opportunities every Saturday, including funding projects.
Do you know any other initiatives worth spreading the word about? Let us know in the comments or fill in the contact form.
---
For more business and entrepreneurship tips, subscribe to our weekly newsletter and follow us on Twitter, Facebook, Instagram, and LinkedIn.