Business is uncertain, as the future is an uncertain place to be in no matter what industry your business or organization is part of. Because uncertain times are a commonality, how do small to medium-sized businesses or startup companies find their way through the many uncertain times we all face?
Through many of my writings, I explore my Hard Trend Methodology where a business leader or organization as a whole realigns their focus on Hard Trend future certainties to determine what they know is certain to happen. Acting as a metaphorical compass that guides you through times of extreme uncertainty, Hard Trends point directly at the evidence of what you can be certain about by highlighting what will continue. This then leads a business or organization to Anticipatory action!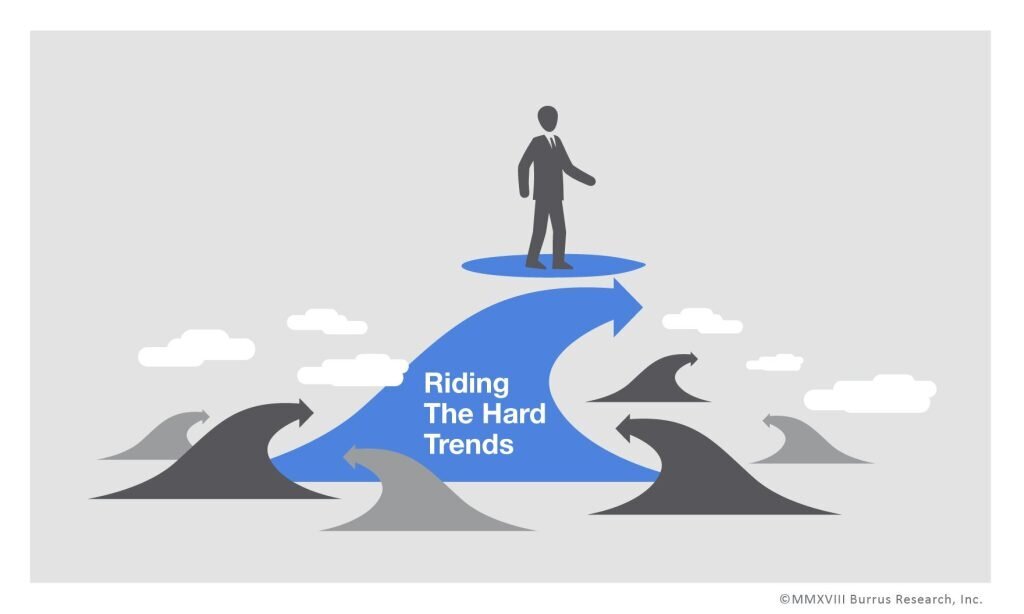 Hard Trends can be heeded by all, but what I like to focus on intently is the importance of their role in the exponential growth of small to medium-sized business and startup companies. Larger corporations and organizations have the money to spend on small to large changes, but even though smaller businesses do not always have the financial pull to create instant change, they do have the power of Hard Trends in their corner!
Small to medium-sized businesses can use these insights and skills to disrupt the industry from the inside out and set themselves much farther ahead than they could ever imagine.
Three Principles of Hard Trends
A mastery of my Hard Trend Methodology revolves around diagnosing the three key principles that are common Hard Trend indicators — Technology, Demographics, and Regulation.
Start simple by asking questions about these three principles. 
Where are you certain technology is headed? 

What technology will undoubtedly continue to increase in popularity?

What is your target demographic and what are you certain about regarding their needs?

What do you know is

true

when it comes to government, laws, and regulations?
As small business leaders, you cannot sit idle hoping that the larger competitors will just slowly go downhill. Your answers to those questions about my Hard Trend principles are clues leading to an Anticipatory way to significantly and positively disrupt the world. Basing business decisions around these answers will result in creating your own certainty!
Let's look at some case studies that took Anticipatory advantage of technology, demographics, and regulations to either grow in their industry or avoid disruption completely.
Technology: The Digital Workplace
Technology is an ever-changing landscape with constant advancements, but that does not mean it is ambiguous and unpredictable. Digital acceleration brings new certainties with it that can either disrupt or help you disrupt; it just depends on whether you are leveraging them to your advantage.
For instance, in lieu of the constant rise in the Three Digital Accelerators — Processing/Computing Power, Bandwidth, and Storage — remote work is now easier than ever for many. Meetings for both remote and in-person employees cannot be avoided, and while several individuals have long used the phrase "that could've been an email" during past years of remote work, screen sharing is not something that can be emailed. However, not everything needs to be a live video conference, which is where Loom came in.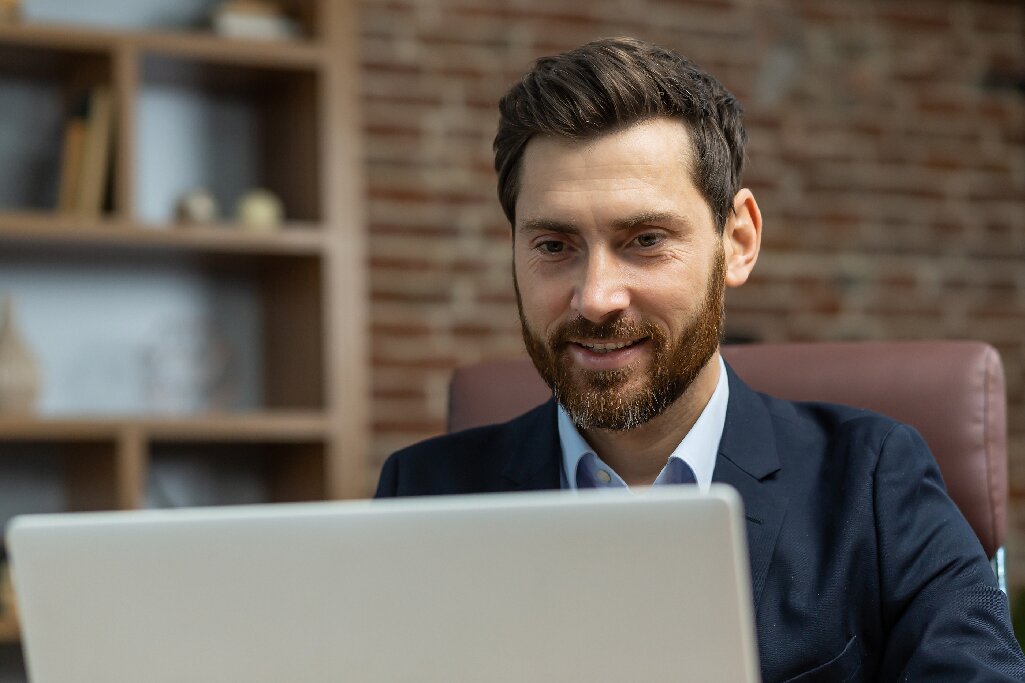 Loom is a company that allows employees to easily and more conveniently host video meetings asynchronously as opposed to live, making virtual work even more efficient. The entrepreneurial and Anticipatory minds at Loom had identified two tech-based Hard Trends — the first was that video was growing exponentially with regard to human communication, and the second was that remote work was accelerating, as I mentioned above.
Looking forward, we can all agree that Augmented Reality (A.R.) and Virtual Reality (V.R.) are accelerating technologies, and their existence are Hard Trend future certainties that can be leveraged by other entrepreneurs. A.R. and V.R. will inevitably make it easier for remote workers to see what on-site employees are seeing effectively!
Demographics: Functional Disruption for Our Furry Friends
Demographics in business is more than just counting the number of individuals in a certain area, age group, or ethnicity; it is about understanding their spending habits, life stages, and lifestyle. Identifying a target market and how your business can satisfy their needs is a proactive way to leverage this Hard Trend.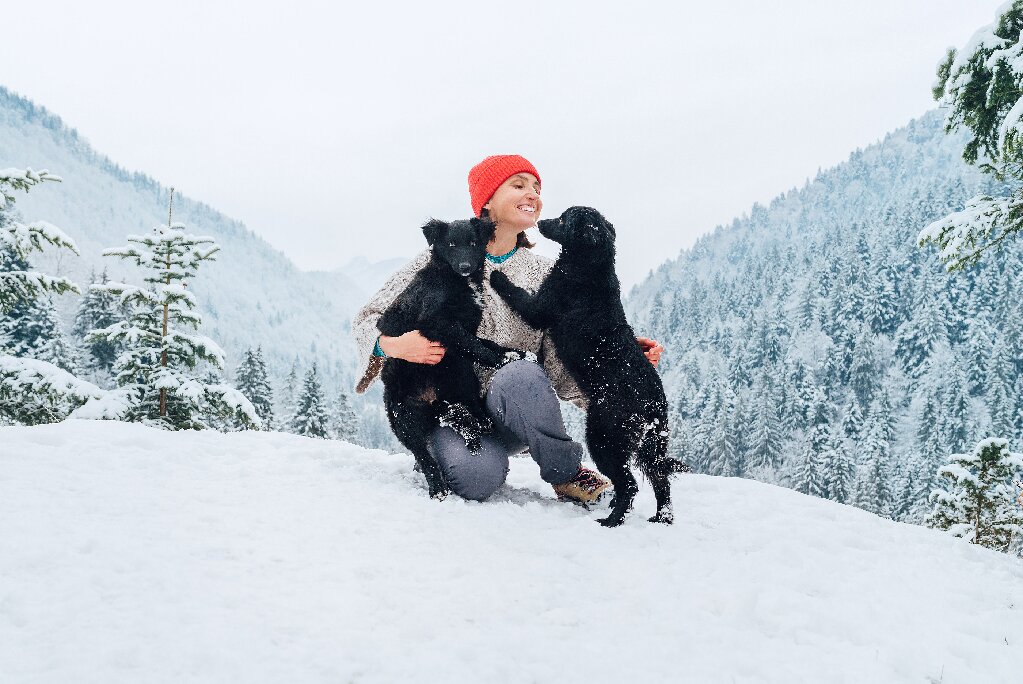 Younger generations have placed a new priority on their pets. A small business that spawned out of this Hard Trend in demographics is Pumpkin Pet Insurance. Pet insurance is a relatively new concept that focuses on the demographic of today's pet owners and their desire to care for their furry friends as they would their children.
But how did Pumpkin Pet Insurance decide that pet owners needed insurance? Some of the identifiable future certainties of the pet owner demographic include the reality that fewer adults are having children and instead are adopting pets more frequently, the rise in medical costs for animals, and the amount of money pet owners spend.
This discovery led Pumpkin Pet Insurance to success, and should serve as an example for other small business owners in the pet industry looking to provide new, transformative services to pet owners. Perhaps combining this Hard Trend principle with technology that connects pet owners to 24/7 emergency care is an option?
Regulations: Cruise with the Law
Similar to technology as well as because of new technology, laws and regulations are constantly being updated and new ones are put into practice. As digital technology and other innovations advance, it is a Hard Trend future certainty that regulations will change with them.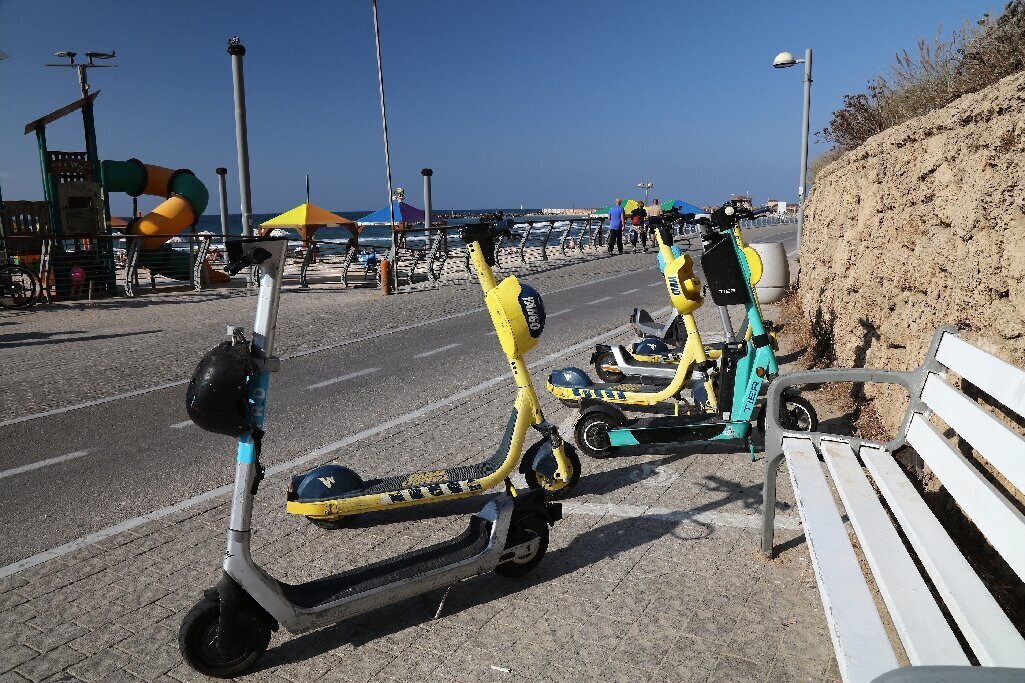 This is a more adaptive Hard Trend principle that companies can use to prevent disruption before it occurs. A current example of a business that must adapt to or risk failure is the electric scooter company Bird. These and other modes of transportation quickly appeared in big cities, but many lawmakers debated what companies like Bird did not consider, such as where they were left lying around and where they could be ridden.
Bird quickly took note of the changing laws and regulations that could limit their opportunities to expand, and as a result, they implemented a limit on the speed of their scooters, shut the scooter off if it entered restricted areas, and created a photographic method that required customers to upload a picture of it parked properly or risk a fine.
For small businesses and startups interested in this new industry, the Hard Trend of increased regulation may spawn application ideas that give you a map of the city as to where you can take the scooters or an improvement in the software for companies like Bird that help customers properly leave their scooters behind when complete.
The three principles of Hard Trend future certainties can not only help you create exponential disruption, they can keep you and your business or organization ahead of obvious disruptions heading your way! With my Hard Trend Methodology and the many other principles found in my Anticipatory Leader System, the uncertainty of the future becomes much less daunting and actually certain!