Why is fall the most productive season of the year? The first cooler autumn days bring fresh energy after hot and exciting summer.
Would your career benefit from getting a University diploma? Are you up for a challenge and ready to crack a case competition? Or, are you planning to travel this fall and would like to meet interesting people during an industry event?
If that sounds like a thrilling fall, we've got you covered! For you, we listed the top 13 autumn opportunities you cannot miss in chronological order. Happy applying! 🎃
13 career-boosting autumn opportunities in 2022
---
Dates: October 15-16, 2022 | Register here
Prices: starting from GBP 7,-
Location: London, the United Kingdom
Then The Sustainability Show is an amazing day out with talks by top celebrities that will help you to be sustainable and show you how easy and affordable it is too.
There are also inspiring and informative features that will entertain and inspire you while immersing you in a world of ideas.
---
Dates: October 26-27, 2022 | Register here
Price: € 999,-
Location: Luxexpo – The Box, Luxembourg
Arch Summit offers the biggest platform in Europe for scaleups and startups to partner with multinational costartups.
Taking place in Luxembourg, Arch Summit brings together global tech firms, startups, scaleups, investors, and ecosystem influencers to make connections and generate business opportunities.
If your mature tech startup has an existing track record with customers, and a working product, and you are ready to expand your business, this event is for you!
---
Deadline: October 28, 2022 | Apply here
Eligibility: early-stage startup companies in the education market. Companies must be established with a management team and public-facing website, able to convey a sustainable business model and demonstrate user traction, engagement, and adoption metrics.
Companies that have raised over $8 million in funds from combined funding sources at the time of application are ineligible.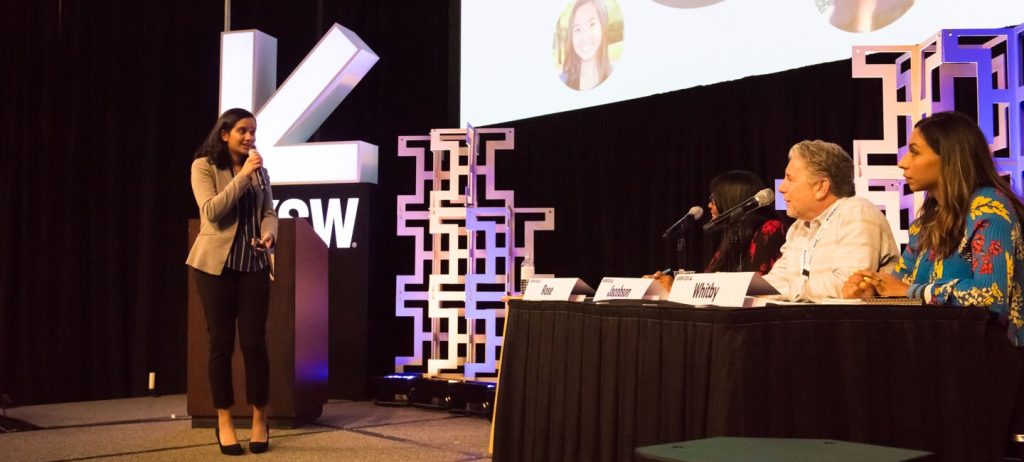 Do you have a startup that is innovating the future of teaching and learning?
The Launch Startup Competition seeks to celebrate emerging startups in the education space by providing a platform to help elevate their ideas and create new connections that will support them as they make a difference for students, educators, and schools.
---
Deadline: November 1, 2022 | Apply here
Eligibility: open to teams of not-for-profit accredited university students and recent alumni around the world
This business plan and elevator pitch competition showcases collegiate student created, managed and led ventures from across the globe.
The competition provides participants with personal and professional development through:
Industry-specifiEditor'sship towards sustainable business plans.
Exclusive access to accomplished experts and fellow innovators.
A chance to compete for over $250,000 in cash prizes and vital resources.
---
Dates: November 1-4, 2022 | Register here
Prices: starting from EUR 845,-
Location: Lisbon, Portugal
Web Summit is  "the world's premier tech conference" that will bring together 70,000+ people, and the companies redefining the tech industry.
At a time of great uncertainty for many industries and, indeed, the world itself, we gather the founders and CEOs of technology companies, fast-growing startups, policymakers, and heads of state to ask a simple question: Where to next?
---
Deadline: November 4, 2022 | Apply here
Eligibility: Applicants must be U.S. citizens seeking admission to enter graduate school in the fall of 2023 for a two-year program at a U.S. university. They can be in the senior year of their undergraduate studies, graduating by June 2023, or they can be college graduates. Applicants must have a cumulative grade point average of 3.2 or higher on a 4.0 scale at the time of application.
Location: the United States

Payne Fellowship Program covers study expenses for students pursuing graduate degrees in the United States.
The Payne Fellowship Program awards up to fifteen fellowships valued at up to $52,000 annually for a two-year program:
The award includes up to $24,000 per year toward tuition and mandatory fees.
An $18,000 stipend for each academic year for room, board, books and other education-related expenses.
Up startups00 per year in stipend, housing, transportation, and related expenses for summer placements.
---
Deadline: November 7, 2022 | Apply here
Eligibility: public relations students enrolled in U.S. Universities

The Bateman Case Study Competition is PRSSA's premier national case study competition for public relations students.
It gives you an opportunity to apply your classroom education and internship experiences to create and implement a full public relations campaign.
---
Deadline: November 21, 2022 | Apply now
Eligibility: you must hold a bachelor's degree or equivalent and have a significant first professional experience of at least five years, OR a master's degree or equivalent and have a professional experience of 3 years.
Locations of Process Workshops and Specialized Tracks: Toulouse, France; Barcelona, Spain; Casablanca, Morocco; Ottawa, Canada; Paris, France; and Brussels, Belgium.
Since 1903, TBS Education has been employing top-notch researchers working clLEAP'swith top-level and middle-level managers to share best practices and advice and prepare you for the future.
Meet people thstartuphelp you advance your career forward
🤝 Build a professional network among TBS Education's 250 partner companies
👩‍💼 Join the TBS Alumni Network, consisting of CEOs, managers and professors from 150 internationally recognized partnering institutions, for endless inspiration
🚀 Take advantage of the TBS CAREER BOOSTER that combines managerial tests, dedicated coaching sessions and customized workshops to maximize your professional evolution and reach your leadership potential
📈 Master the skills desired in every company in the world that will allow you to land a job or kickstart your own successful business
---
Deadline: November 13, 2022 | Apply here
Dates: March 11-13, 2023
Eligibility: the company's product and/or service must have been conceived no earlier than March 21, 2021
Location: Austin, TX, the United States
Since its inception, SXSW Pitch has showcased innovators and technology industry pioneers, from indie tech companies to trailblazing startups.
Featuring 40 interactive technology companies from 8 different categories, companies will pitch and participate in a live Q&A in front of a panel of judges during the SXSW Pitch competition.
---
Deadline: November 16, 2022 | Apply here
Eligibility: active AMA student members and schools that have an affiliated undergraduate AMA collegiate chapter. Non-AMA members may not participate in the case view the case or assist in the development of the written case.
The AMA Collegiate Case Competition is an academic year-long event that brings together top marketing students to work on a business challenge submitted by a sponsoring organization.
The case sponsor provides a detailed marketing problem and is looking to gain the perspective of AMA students as they develop a marketing strategy in this nationally recognized competition.
---
Dates: November 17-18, 2022| Register here
Prices: starting from GBP 295,-
Location: London, the United Kingdom

Join MarTech Summit for an enticing agenda filled with case studies, panel discussions, fireside chats, keynotes & Q&As on the latest MarTech trends and topics, giving you plenty to discuss with 200+ attendees.
The 85% of attendees are in senior leadership positions, ensuring you will learn and network with CMOs, Heads, Directors, etc.
---
Deadline: November 25, 2022 | Nominate here
Eligibility: to qualify for consideration as a nominee for a 2023 Award, your new, game-changing product or service must be launched and available to end-users between February 1, 2021 and December 31, 2022.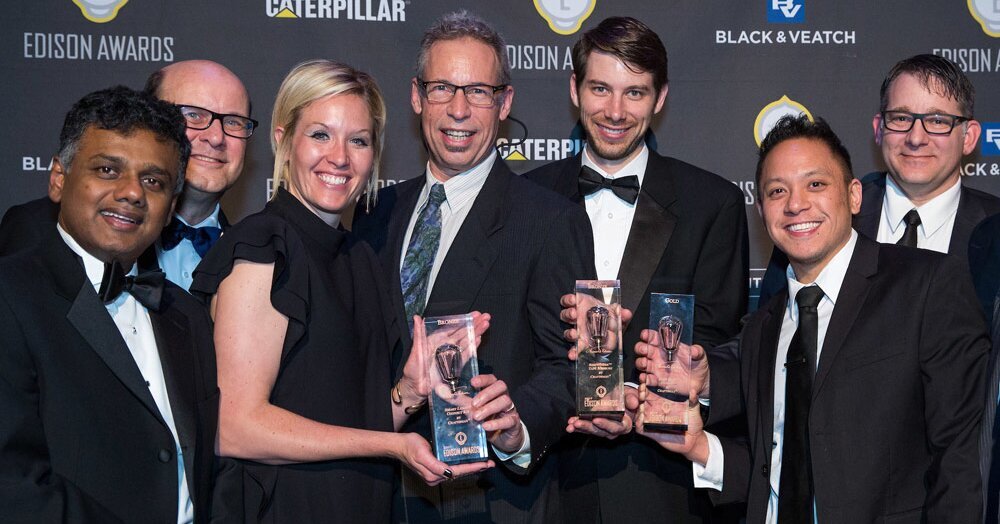 Since 1987, the Edison Awards™ have recognized and honored some of the most innovative new products, services and business leaders in the world.
The Edison Best New Product Awards™ is an annual competition honoring excellence in new product and service development, marketing, human-centered design, and innovation.
---
Deadline: December 5, 2022 | Apply here
Eligibility: international startups in 6 categories
Location: Riyadh, Saudi Arabia
LEAP's Rocket Fuel Start-up Pitch Competition has six different categories and an award for each one. The six awards divide the start-up entrants by size, scale, the impact they have had on society, amount of funding, years in business and number of employees.
Successful applicants will take the stage on 6-9 February 2023 live at LEAP to a panel of major global investors and entrepreneurs.
Which of these autumn opportunities are you going to apply for? Let us know in the comments below!
---
For more life-changing opportunities, subscribe to our weekly newsletter and follow us on Twitter, Facebook, Instagram and LinkedIn.