Just like every year, let's celebrate the New Year by taking advantage of the best career opportunities it brings. For you, we selected top competitions, scholarships, fellowships, pitches and more awesome events that will enrich your professional life this year.
Here's our overview of nine cool career opportunities you can't miss this year. Happy applying!
🎊 9 career opportunities to kickstart 2023
---
Deadline: January 15, 2023 | Register here
Dates: July 1-23, 2023
Eligibility: upper division undergraduate with 2 years of college/university or graduate student with a professional interest in international relations, diplomacy, international economic development or related fields. Students must be between the ages of 20-26 at the start of the program.
Location: San Diego, CA, the United States

The Hansen Leadership Institute Fellowship (HLI) brings together and trains future leaders from across the world in order to promote world peace and international cooperation.
The Hansen Leadership Institute Fellowship is fully funded by the Fred J. Hansen Foundation. This includes international airfare, room and board, and all programmatic costs. If selected the only cost to participants will be the fees incurred in obtaining a passport and spending money.
---
Prototype submission deadline: February 10, 2023
Product submission deadline: April 23, 2023
👉 APPLY NOW 👈
Eligibility: open to teams from all EU Member States plus Switzerland, Norway and Iceland
Prizes: a total prize pool of nearly EUR 1 million & support during the entire innovation cycle
With one million euros at stake, myEUspace Innovation Competition attracts European entrepreneurs, innovators and startups.
Do you work on a prototype using data collected via Galileo, Europe's Global Navigation Satellite System and Copernicus, the EU's Earth observation programme? Apply now!
---
Deadline: February 15, 2023 | APPLY NOW
Eligibility: admission to the MSc programme at NHH requires Higher Education Entrance Qualification and a completed degree comparable to a Norwegian bachelor's degree, whereof 90 ECTS must be within economics and business administration.
Fees: NHH charges no application or tuition fees
Location: Bergen, Norway
Are you wondering what is the Scandinavian recipe for success and prosperity? Study at NHH Norwegian School of Economics and get Scandinavian insight on how to succeed!
NHH gives you the flexibility of choosing from nine specialisations for an exceptional international experience. The courses combine theory and practical, real-life cases, which provide you with a solid basis for meeting the needs of future employers.
---
Deadline: January 16, 2023 | Apply here
Eligibility: you must be a citizen of one of 41 eligible countries, and have sufficient documented proof of work and leadership experience.
Location: Sweden

The SI Scholarship for Global Professionals aims to develop future global leaders that will contribute to the United Nations 2030 Agenda for Sustainable Development and to sustainable development.
In 2023 the Swedish Institute will grant about 350 scholarships for master's degree studies in Sweden.
---
Deadline: January 19, 2023 | Apply here
Eligibility: rising leaders from the United States and around the world who have made meaningful contributions to their field and are now at a "breakthrough moment" in their careers
Location: the United States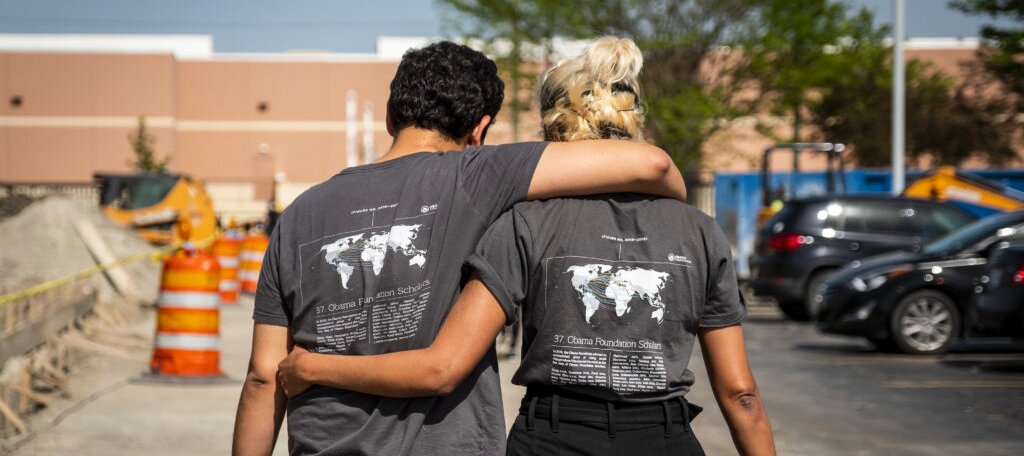 The Scholars program at Columbia University and the University of Chicago empowers individuals with a proven commitment to service with the tools they need to make their efforts more effective, to identify innovative solutions to complex global problems, and promote change through values-based leadership.
---
Deadline: March 15, 2023 | Apply here
Eligibility: students enrolled in a PhD program from any university and in any discipline
Location: the United States
Adam Smith Fellowship is a one-year program for doctoral students from any university and discipline who are interested in political economy.
The total award of up to $10,000 includes a stipend, all required readings, travel and lodging to attend colloquia hosted by the Mercatus Center.
---
Deadline: April 2, 2023 | Apply here
Eligibility: international startups with innovative entrepreneurial projects capable of producing a positive influence on the environment and society
Location: Rimini, Italy
The WMF, certified International Trade Fair, has been a reference for entrepreneurial culture, igniting opportunities and connections within the international innovation ecosystem, for over 10 years.
Startups will have the opportunity to present their reality to an audience of major players who may actually decide to support the growth of a great business idea.
---
Deadline: April 2, 2023 | Apply here
Eligibility: the Competition is open only to adults or teams of adults from all over the world excluding China.
Location: Santa Clara, California

The annual Auggie Awards have been the most recognized AR & VR industry awards in the world since 2010. Now in its 14th year, the Auggies continue to showcase the best of the best in augmented, virtual and mixed reality.
---
Deadline: April 2023 | Apply here
Eligibility: international startups that have not received more than 250k EUR in exchange for equity. Grants are fine. Open to everyone regardless of their represented industry.
Location: Riga, Latvia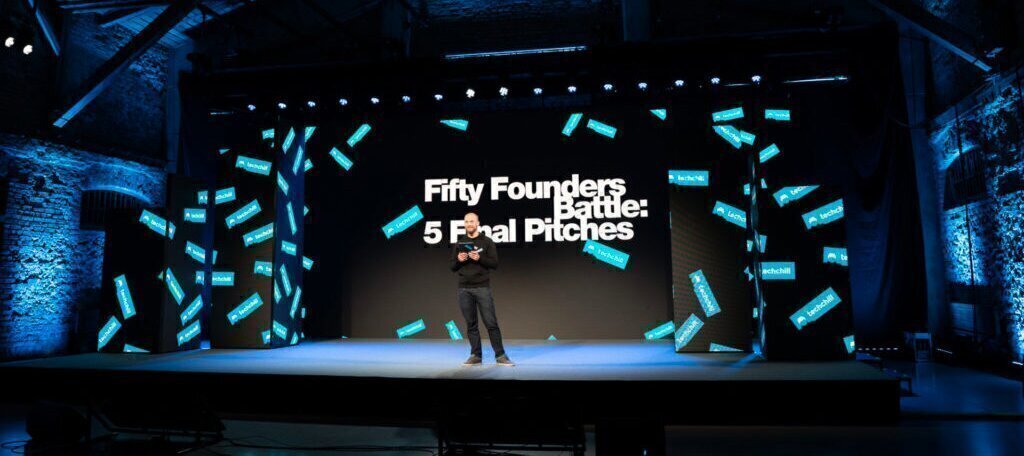 This is a chance for all seed and early-stage startups from different fields to take part and compete for the recognition of international investors along with the main prizes of 10,000 EUR with no strings attached.
Which of these career opportunities are you going to apply for in 2023? Let us know in the comments below!
---
For more life-changing opportunities, subscribe to our weekly newsletter and follow us on Twitter, Facebook, Instagram and LinkedIn.