These days, data has become more valuable in our economy than oil. There have been many discussions about the individual value of your personal data, how to protect it and even who owns it.
But what about your intellectual property as an entrepreneur or business leader within an organization? How do you protect something digital?
Time and again throughout American history, ideas have been stolen or "borrowed," whether it be the historic squabble between Apple founder Steve Jobs and Microsoft founder Bill Gates and if Gates stole the idea of the Graphical User Interface from Jobs, or the more recent founding of social media giant Facebook where a savvy coder named Mark Zuckerberg "borrowed" the idea of Facebook from two brothers trying to get his help on a contract-to-hire basis for their similar idea.
As the rate of technological innovation increases exponentially, an increasing number of entrepreneurs are developing innovative processes, services and products. When you create and drive growth on a global basis, it's imperative that you capture and protect your intellectual property.
Intellectual property Is priceless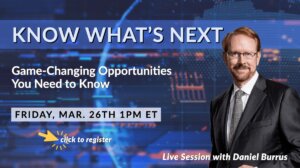 So why do so many entrepreneurs fail to adequately protect their intellectual property?
The answer is that intellectual property is considered to be intangible whereas a product or service we provide is something tangible.
We forget to protect the intangible because we are so busy producing the tangible—the products or services we provide.
This categorization is grossly incorrect in the digital era we find ourselves in today. Intellectual property as an entrepreneur or business leader is just as tangible as creating wearable technology. For example, the software and idea behind a FitBit is the only reason someone purchases a FitBit to begin with. It's not just a bracelet!
Every tangible product came from an idea. Intellectual property can make your organization money, and today, integration between the digital and the physical has made the ordinarily intangible tangible.
Anticipation makes it easy
Protecting intellectual property goes far beyond products and services, and too often I see organizations ignoring the need to protect other types of intellectual property that will cause long-term detriment to their organization.
This is because the process of legal protection is often lengthy and arduous, deterring smaller organizations from considering the immediacy of protecting intellectual property, assuming they will do it later on as they grow.
I teach many entrepreneurs and business leaders alike how to implement my Anticipatory Leader System, which trains an individual to identify both Hard Trends (or future certainties that will happen) and Soft Trends (or future maybes that are open to influence) in order to see digital disruption heading their way and find a way to leverage said disruption to their advantage.
As we become more digital as a society, the Hard Trend that comes in tow is that cybercrime will go up as well and likely get more complex. Organizations that continue to put protecting once-intangible intellectual property on the back-burner can and will likely experience some type of digital theft of groundbreaking ideas that give their company the competitive advantage in their industry.
Blockchain and protection
The good news is that identifying that aforementioned Hard Trend allows us to pre-solve the issue of cybercrime before it happens. Likewise, technology's exponential growth is simplifying certain legal processes in protecting intellectual property.
For example, Blockchain technology, which is what cryptocurrency is built on, is a digital decentralized ledger that has the capabilities of facilitating legal contracts, such as patenting or trademarking. Even better, the security and encryption involved in contracts executed on the Blockchain make it nearly unhackable—something never before seen in digital data. This makes protecting our intellectual property tremendously easy and secure.
Three types of intellectual property protection
There are several different types of intellectual property that need protecting and a multitude of ways to do so, depending on its nature. Here are three specific ways this can be done:
Trade Secrets Are Your Competitive Advantages 
Knowledge-based competitive advantages like trade secrets are best protected by documents such as confidentiality agreements and employee contracts. The food industry and specific recipes would be covered under a trade secret.
Patents Protect Your Concepts and Functions 
If the advantage of your product is its function, the best way to protect it is with a patent or design registration. Patents can protect concepts that, because they include software and business plans, are paramount today. The distilling process for a beverage could also be covered by a patent.
Trademarks Allow You to Own Your Brand  
If the look of the product is your advantage, you should get a design registration that protects shapes and patterns. Brands include words, shapes, sounds, logos and company colors, and these can be protected with a trademark.
Become an anticipatory leader
My Anticipatory Leader System allows you the ability to create game-changing disruptions and revolutionary products and services; however, it can also help in protecting those items when they are in the inception stage.
Learn to stay ahead of cybercrime and intellectual property theft by anticipating what technological advancements will disrupt your industry and how to pre-solve issues of cybercrime before they occur.
By paying attention to the Hard Trends both inside and outside of your industry and using the tenets found in my New York Times bestseller "The Anticipatory Organization: Turn Disruption and Change Into Opportunity and Advantage," you can create and protect the game-changing innovations that will be in high demand in the future.
---
For more business and entrepreneurship tips, subscribe to our weekly newsletter and follow us on Twitter, Facebook, Instagram and LinkedIn.