For the 26th time, University of Cologne invited 250 hand-picked candidates to attend the World Business Dialogue – an annual conference devoted to discussing some of the latest developments in the world of business.
The one-week convention was fully packed with company visits, company visits and workshops, senior executives presentations and speeches and a massive dose of networking opportunities.
World Business Dialogue 2015: Work 4.0, TTIP and Google regulation
While the event gathered business students from more than 50 countries, the discussed themes were applicable to all young professional worldwide. Throughout 3 stand-alone panels, the topics ranged from how the future workplace should look like and how modern manufacturing companies design their products to pros and cons of the Transatlantic Trade and Investment Partnership and government regulation of search engines.
The core theme was revolving around making a modern workplace smarter, titled "Power to the People".
Work 4.0: work environment of the future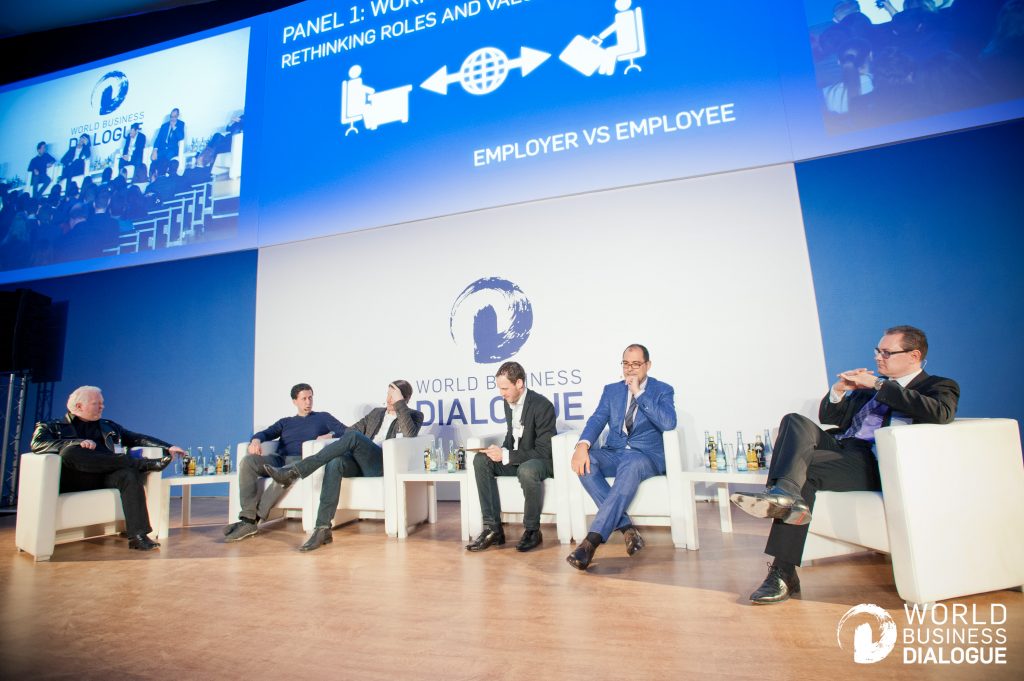 It is uncommon to hear from senior executives that it is important to make the work environment more Generation Y-friendly. Executives who represented Humboldt-Institute, Arago, Santander Consumer Bank and the Boston Consulting Group talked about some of the hiring trends that emerged as more millennials enter the workforce.
For example, for our generation, it is important to have a comfortable work culture, and we are concerned about company's involvement with causes and its office environment.
A recent report of PwC has indicated that millennials don't find becoming a partner an attractive career option anymore. According to the consulting firm findings, younger generation prefers more flexibility, perks and responsibility to stay engaged at work. Other reports show that although the employee engagement level is improving as more millennials enter the workforce, it's far from the pre-recession indicators.
During the panel discussion, Oliver Burda, the Deputy Chairman of the Santander Consumer Bank said that you cannot easily alter work environment unless the nature of your business changes. "If a client wants to meet bank representatives in person, then we cannot go 100% digital, get rid of physical branches and offer flexible working hours to account managers", the executive said.
The discussion also touched upon FinTech. "We realize that the banking industry is on the verge of radical changes, and the market players will have to stick to the 'innovate or die' principle, the banker stated, FinTech presents lots of exciting opportunities and we are constantly on a lookout for new innovation in investments and banking."
The bank seems to put the money where its mouth is: last year, Santander Bank established its own FinTech fund, Santander Innoventures, worth £100M, to invest into financial startups and early stage companies.
Transatlantic Trade and Investment Partnership dispute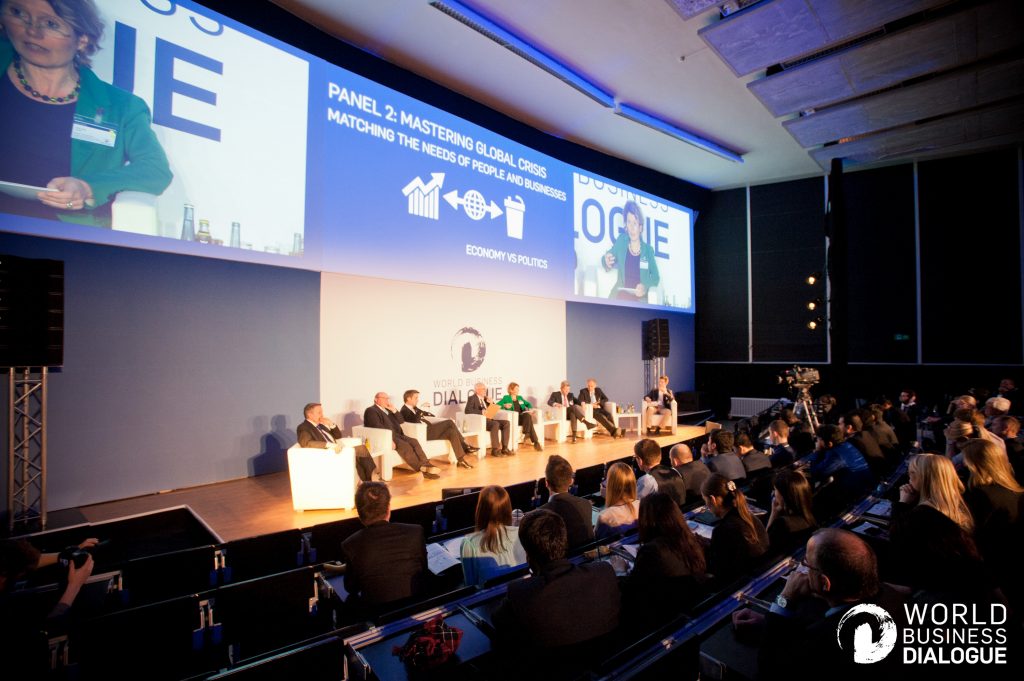 During the debate on mastering global crisis, the panel participants, who represented OECD in Germany, Ford Motor Company, Chemical Industries Association, Economic Ministry of Rhineland-Palatine and FAW/n, were divided over the solutions on how to handle the economic stagnation in the European Union.
The discussion touched upon the Transatlantic Trade and Investment Partnership agreement, or TTIP, as a potential solution to stimulate economic growth. This agreement has already caused a mixed reaction from the European community and policy-makers and the negotiations seemed to slow down its pace as a result.
The trade agreement proposes to accelerate trade between the US and the European Union by abolishing remaining economic tariffs. This measure is expected to open access for the EU-based companies to the US market and create more jobs in Europe. The major concern that the panellists
Meanwhile, SumOfUs.org collects donations to support petitions against signing the trade agreement in Europe, while the European Commission attempts to debunk the most common myths about TTIP.
Search engines should be regulated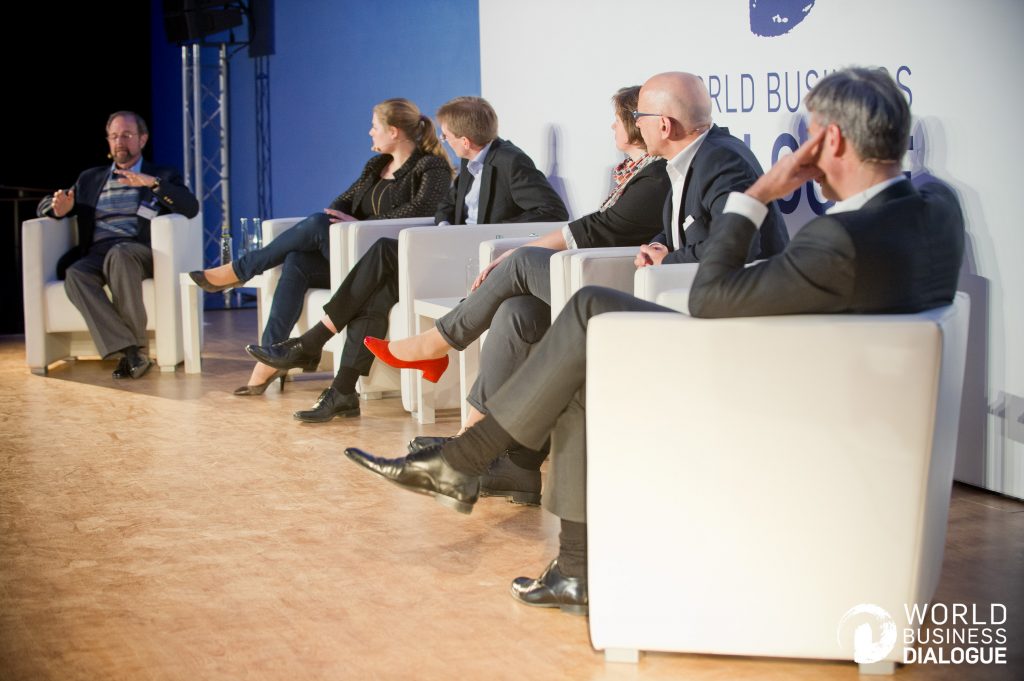 What started off as an innocent discussion about digital absolutism eventually raged into a heated debate over the influence of search engines and data security. Dr. Robert Epstein from AIBRT suggested that there is evidence that Google as a monopoly in information sorting presents biased search results. And he is not alone in his assertions – Google has been caught manipulating search results to make its products appear higher in the ranking, although users found other products more helpful, hence, more relevant.
Other panellists who represented SAS Institute, Innosabi, Arvato, and Yandex, agreed that manipulations might take places, yet they were divided whether the search engine should be regulated by the government as this move might undermine the freedom of the Internet. Hal Varian, the Chief Economist at Google, was invited to join the dialogue, but he could not attend the event, but he might have been asked some uncomfortable questions on this matter.
Nevertheless, executives agreed that Google ranking offers a rare opportunity to help startups go global by improving their search engine results.
Other World Business Dialogue highlights
If you would like to learn more about the latest trends in the world of business, discover career opportunities and meet outstanding people from all over the globe, don't miss your chance to apply to World Business Dialogue 2016.
Applications will open during mid-summer 2015.
For more business and career opportunities, check our opportunities section and subscribe to our weekly newsletters.