Spring is the season of hope and new opportunities. With Earth coming to life again, it is time to let your career spring forward.
Looking to blossom your professional background?
Plant a seed for your future by applying for the opportunities that have a deadline in April, or take advantage of the career-boosting events happening this month.
Either way, we've got you covered. For your convenience, we selected 12 unique experience-building opportunities in April 2019.
Let your skills thrive with the most promising opportunities in April 2019!
---
Dates: April 2-5, 2019 | Register here
Location: Lausanne, Switzerland

Seedstars Summit gives you the chance to attend keynotes, inspiring discussion panels and industry-focused workshops in Agri Tech, Energy Tech, Health Tech, Fin Tech and Ed Tech.
With 1200+ people coming from 75+ countries, you will have the opportunity to meet the brightest minds from emerging markets including entrepreneurs, ecosystem builders, media, corporates, investors and government officials.
---
Deadline: April 7, 2019 00:00 (CEST)| Apply here
Eligibility: Any person enrolled at a European University or Graduate School, at the time of the competition, at all levels (undergraduate, masters and doctoral) and those who have graduated less than one year ago are eligible to apply to the competition composed of two parts: The Morpheus Prize and The Morpheus Day
Location: Luxembourg

The Morpheus Cup is a unique championship inviting each year the greatest talents among European students to compete through innovative projects and a full day of themed challenges.
The largest European Universities & Graduate Schools' championship is a hands on opportunity for students to showcase their talents. Win up to €8,000 in cash prizes to develop your project.
---
Dates: April 8-10, 2019 | Register here
Location: Dubai, United Arab Emirates

Launched in 2017, AIM Startup, an initiative of the UAE Ministry of Economy, aims to connect promising startups with investors and business partners from all around the world.
AIM Startup is the ideal platform for startup companies looking to raise capital, expand into new markets and forge meaningful business relationships with major investors, business leaders, representatives of international institutions and government entities.
---
Dates: April 10-11, 2019| Register here
Location: Frankfurt am Main, Germany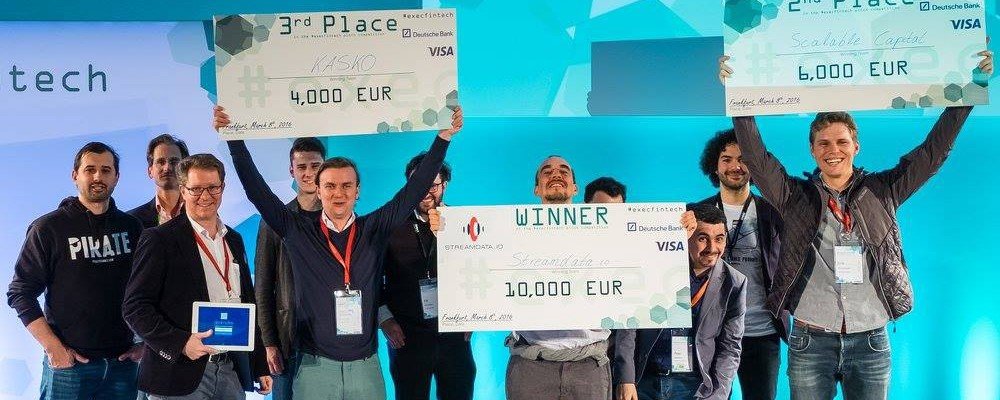 Since 2014 EXECfintech has established itself as a leading Fintech conference in Europe with a focus on early-stage startups in the financial technology & innovation space.
Participants join the conference to network, to learn from top speakers and from each other and to find new partners, clients and investors.
---
Deadline: April 12, 2019 | Apply here
Eligibility: The applicant must be 18 years of age or older on 1st September 2018. The idea must be able to be applied to the construction industry.

The COINS Grand Challenge is a global competition to uncover innovators, entrepreneurs and leaders with ideas that can improve the built environment.
Showcase yourself and your ideas to some of the world's leading construction companies, private investors and academics.
---
Deadline: April 14, 2019 | Apply here
Eligibility: Exceptionally talented individuals with the aspiration to become a great founder of a fast-growing startup, having minimum 7-8 years of work experience
Location: Amsterdam, the Netherlands

Antler is a startup generator and early-stage VC that turns the world's top talent into great founders of great companies. It transforms the world's most brilliant and determined people into tech startup founders.
Are you dreaming about having an impact and building something that will impact millions of lives? Anyone with the right spike, drive and resources can change our world for the better. Antler will support you throughout the journey to lower the risks and increase the chances of success.
---
Dates: April 16-19, 2019 | Register here
Location: Boston, the United States

Arm yourself with the latest content planning methodology and technology to move your customers through the journey faster, better, and wiser.
Content marketing is evolving. It's not how much content we create that matters. It's who creates it, and how it helps us make life better, smarter, and more fun.
---
Deadline: April 17, 2019 | Apply here
Eligibility: Your business makes a positive impact in one of our Focus Areas, is less than 5 years old, London-based and is already up and running
Location: London, the United Kingdom

It is a 12-week programme for social entrepreneurs who build connected communities in London. The mission is simple. The Collective wants to build a connected and more inspired world that's more alive, more together and more collaborative.
At The Collective Accelerator, you will have the opportunity to get the mindset, tools, and network you need to help you scale your company and become an extraordinary entrepreneur.
---
Deadline: April 22, 2019 23:59 (CEST)| Apply here
Eligibility: The challenge is open to Master, MBA and PhD students (full or part-time) from any university. Participants should have an interest in management, finance, strategy and risk management or similar subjects. Multiple teams representing the same university can join the challenge.

The Zurich Enterprise Challenge gives you an opportunity of a lifetime to work with one of the world's top insurance companies and interact with its corporate customers to solve real-life strategy and business challenges.
Enter the challenge and compete for a chance to tackle real corporate cases with world-renowned multinational Zurich customers!
---
Deadline: April 24, 2019 | Apply here
Location: Los Angeles, The United States

Startup World Cup is a global event where startups from around the world will be coming to San Francisco to battle for a US $1,000,000 grand prize in investment.
Network with top tier investors. Develop corporate partnerships and hear from top industry experts.
---
Deadline: April 30, 2019 00:00 (CEST)| Apply here
Eligibility: Organizations, communities, cities, businesses, universities, governments and others that are taking concrete action on climate change can apply to have their projects recognized by the UN Climate Change secretariat as a 2019 Lighthouse Activity

Spearheaded by UN Climate Change's Momentum for Change initiative, the UN Global Climate Action Award shines a light on the most innovative, scalable and replicable examples of what people around the world are doing to tackle climate change.
---
Deadline: April 30, 2019 | Apply here
Eligibility: The competition is open to university students, graduates and young professionals under 35 years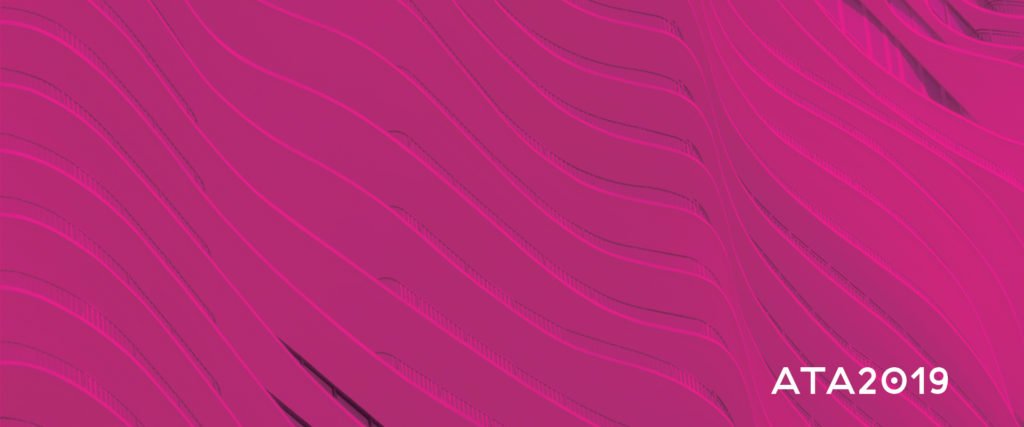 ArchiHackers Competition is a contest to reward young designers creativity and talent. Do you have a favourite architecture? Do you remember how many architectural design references you met during your academic studies?
The award includes a grant of €2,000 in cash and the chance to participate in Archistart contests and workshops free of charge.
---
 Are there any other promising events that we should feature? Let us know by leaving a comment below or get in touch with us via our contact form.
For more opportunities, check our opportunities section and subscribe to our weekly newsletters.