AlphaGamma Startups Overview is a monthly overview that attempts to identify promising startups that have the potential to make a difference in their industries.
Do you know or run a startup yourself we should look into? Contact us or fill in the form here.
Here are our picks for December 2017.
AlphaGamma Startups Overview: December 2017
---
Founders: Emily Forbes, Max Werner
Year founded: 2014
Website: www.seenit.io
Corporate email: info@seenit.io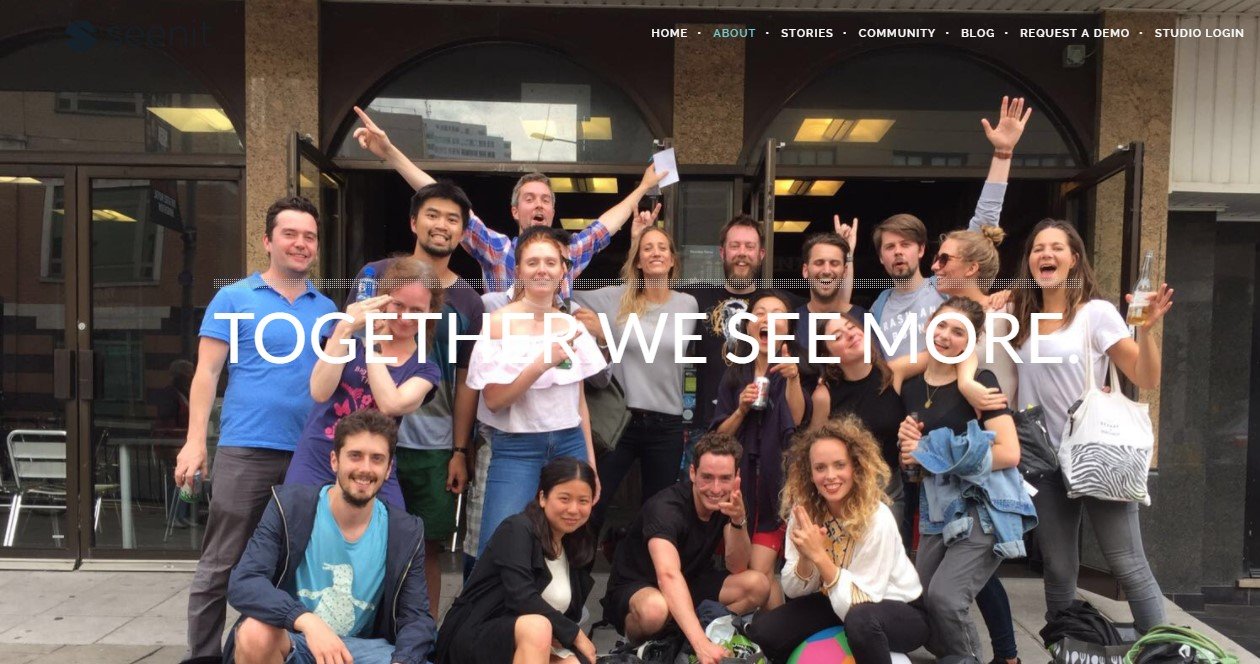 Seenit helps brands and organisations to create a video with their audiences. Fans and employees become mobile film crews at your fingertips.
Emily Forbes, founder of Seenit, first discovered the potential of collaborative storytelling in South Africa whilst making a film about rhino conservation protesters. During the protest, she noticed how everyone, not just the professionals, was capturing what was happening around them on their phones. This raw authenticity inspired Emily to incorporate these wider views into her film.
Initially, Emily manually collected video clips from these protesters, but quickly realised that it would be far more efficient if people could upload their videos instantly to a central online platform for her to view and edit.
With that, Seenit was born: a video collaboration tool that enables companies to produce high impact video at scale by engaging their own communities of employees, customers and fans around the world.
---
Founders: Pavel Durov, Nikolai Durov
Year founded: 2013
Website: www.telegram.org
Corporate email: info@telegram.com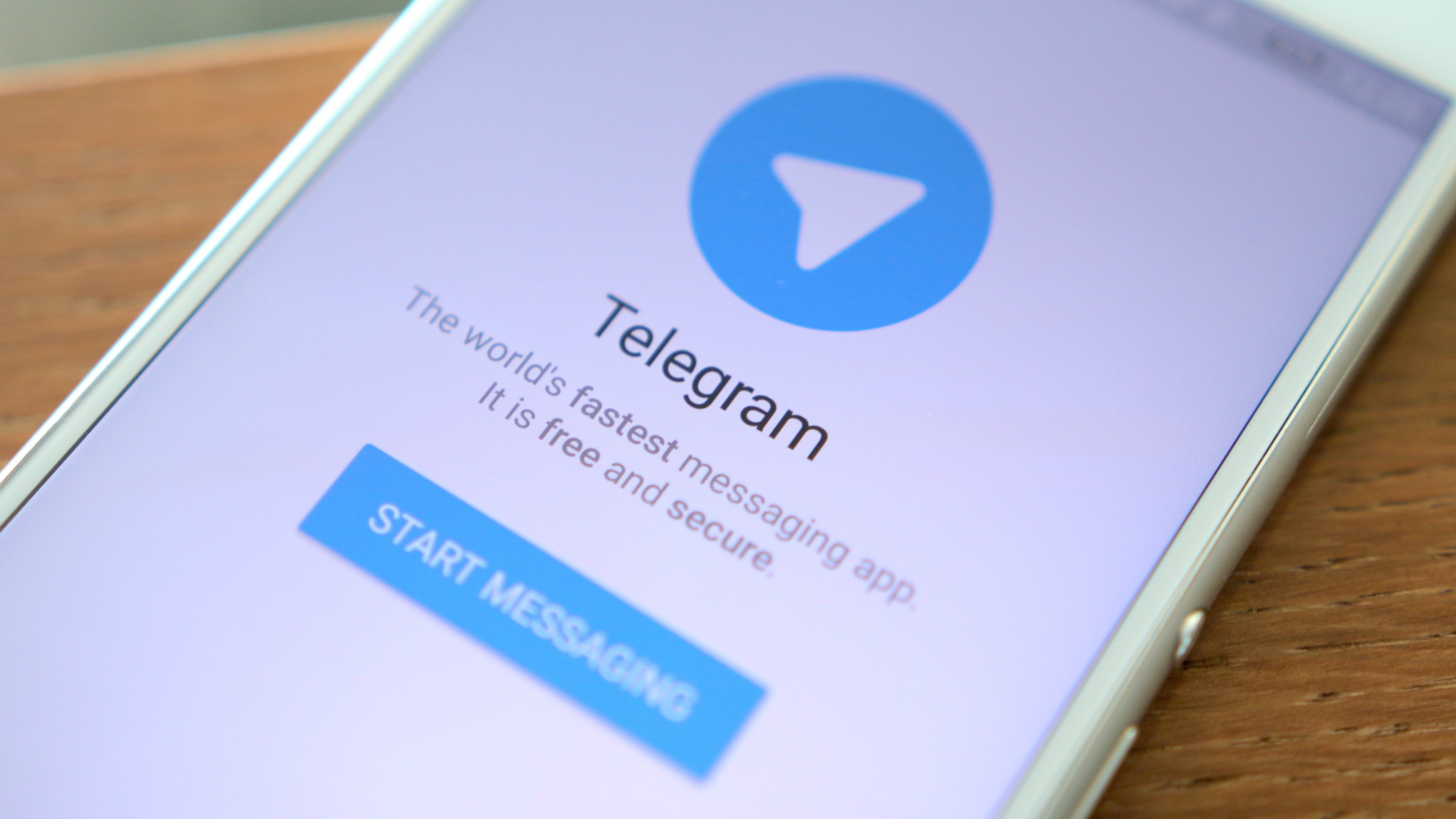 According to Podolyak, Russian media companies and entrepreneurs use Telegram both as a public blogging platform and a private communication tool. Designed as a counter to Russia's alleged monitoring of internet traffic, and referred to locally as 'Russia's Snapchat,' messages sent using Telegram are encrypted and do not remain on company servers.
Telegram is a cloud-based mobile and desktop messaging app with a focus on privacy, security and speed.
Telegram was founded by the Russian entrepreneur Pavel Durov. Its client-side code is open-source software but the source code for recent versions is not always immediately published, whereas its server-side code is closed-source and proprietary.
The service also provides APIs to independent developers. In February 2016, Telegram stated that it had 100 million monthly active users, sending 15 billion messages per day. According to its CEO, as of April 2017, Telegram has more than 50% annual growth rate.
With over 100 million active monthly users, Telegram may be the most well-known Russian social technology platform. Prior to building Telegram, co-founder Pavel Durov helped create Vkontakte, a social network with over 350 million active users.
---
Founders: Björn Melinder, Fredrik Posse, Gabriel Sjöberg, Per Emanuelsson
Year founded: 2012
Website: www.soundtrap.com
Corporate email: info@soundtrap.com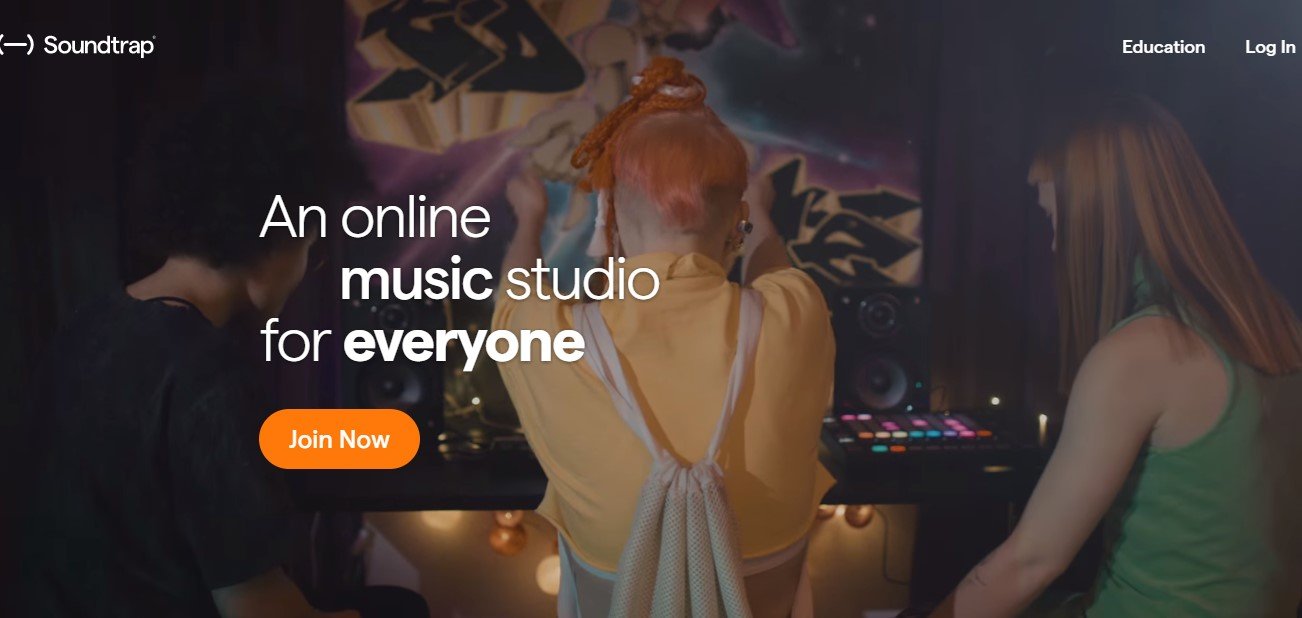 Google for Education Partner. Awarded "Best Website for Teaching & Learning 2015" by American Association of School Librarians.
Soundtrap operates a user-friendly online music recording and collaboration studio (Soundtrap.com).
It works on all platforms: Mac, Windows, iPad, Android, Linux, iPhones and ChromeBook tablets, and phones. Could be compared with a Garageband online. Soundtrap has become very popular among schools, for music teaching and for making podcasts.
Soundtrap was founded in 2012 and is headquartered in Stockholm, Sweden with an additional office in Silicon Valley, California.
Your very own online music studio where you can record your creations with your device microphone. Explore our extensive collection of beats, loops and instruments or connect your own instruments.
---
Picnic – The Netherlands
Founders: Joris Beckers, Michiel Muller, and Frederik Nieuwenhuys.
Year founded: 2015
Website: www.picnic.nl
Corporate email: service@picnic.nl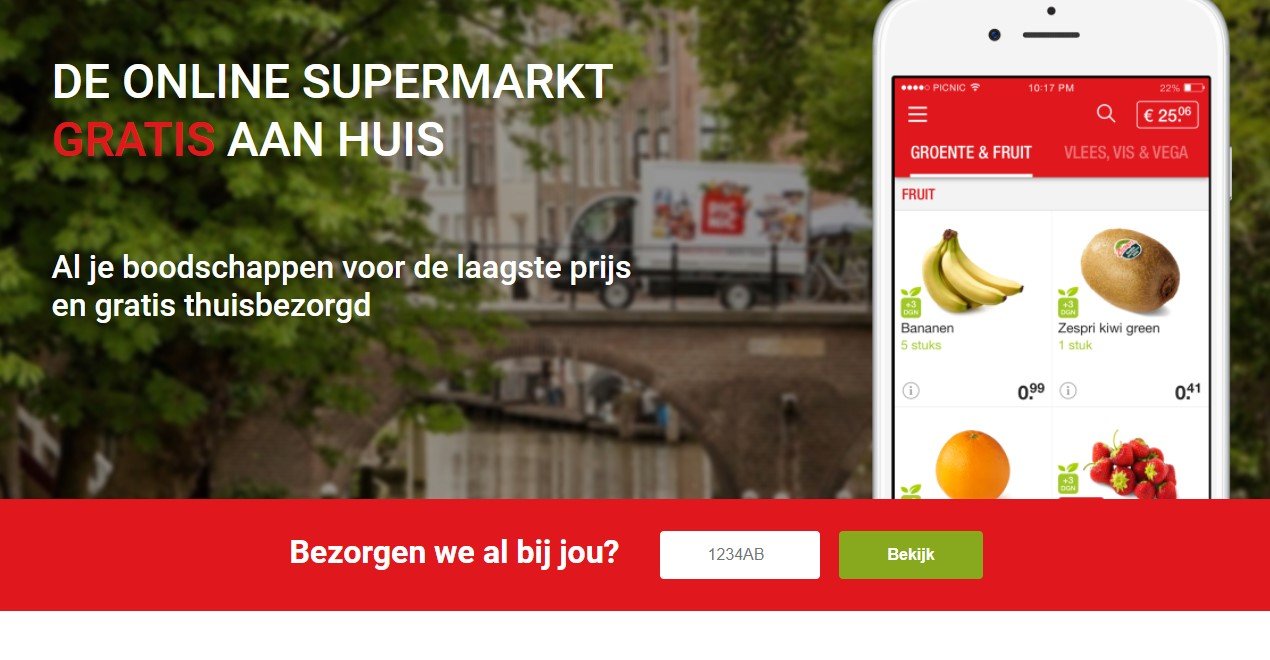 Picnic is the most sustainable supermarket with 100% electrical delivery vans and no food waste. It is the milkman 2.0 with lowest prices in the market and free delivery.
Picnic is a pure online grocery player that offers an application that enables its users to find and order grocery items through their mobile phone.
The products that it markets are vegetables, fruits, meat, fish, sweets, snacks, drinks, dairy, bread, but also non-food items that you can find in any supermarket.
Picnic offers delivery services in Amersfoort, Almere, Leusden, Soest, Utrecht, Maarssen, Delft, Rijswijk, Voorschoten, Leidschendam, Veenendaal and Ede.
---
Founders: Daniel Araújo, Luís Miguel Braga, Pedro Araújo
Year founded: 2015
Website: www.attentive.us
Corporate email: info@attentive.us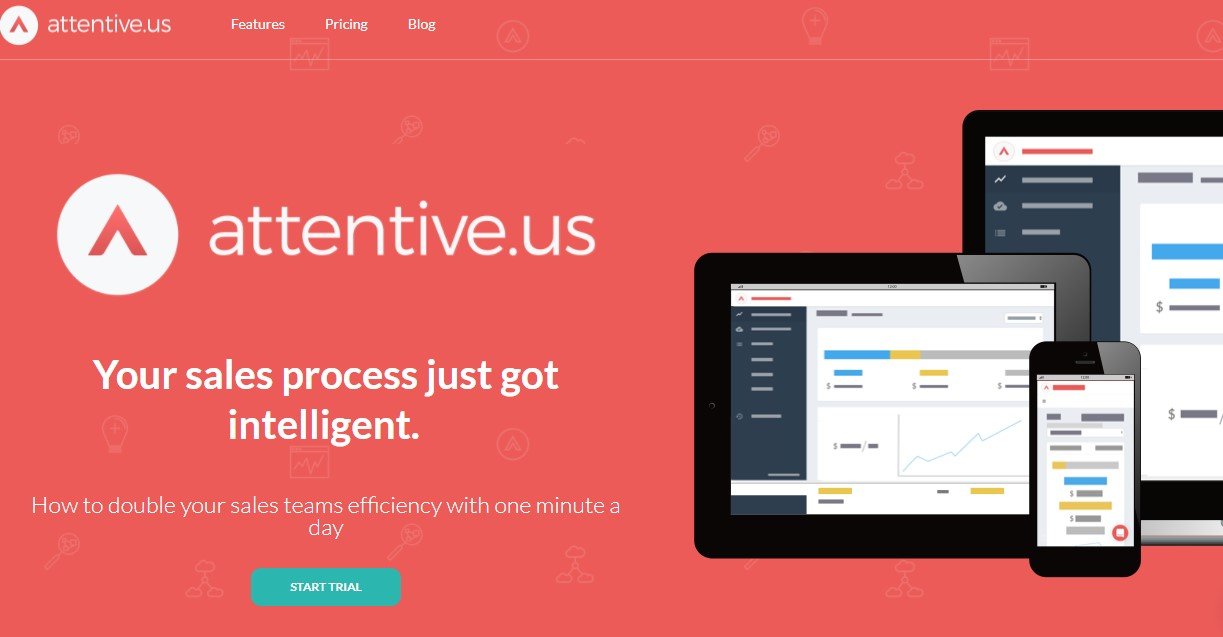 Attentive is the data analyst every sales team wished they had.
Attentive is a business tool that gives teams real-time insights about their leads, clients and competitors, like when they get investment, launch a new product or announced a key hire.
This allows teams to untap a lot of dormant revenue, with zero work: Attentive will monitor all the contacts on your Salesforce and Hubspot and contact you proactively with any relevant update.
With only 1 minute a day, Attentive will help you to have a scalable sales process, showing relevant KPI's to make sure no deal falls through the cracks, keeping your deals organized, and reminding you every time you need. This way, we can have a predictable revenue pipeline that is always updated with no effort, keeping your sales team running in perfection.
---
Mimi – Germany
Founders: Henrik Matthies, Nick Clark, Pascal Werner, Philipp Skribanowitz
Year founded: 2014
Website: www.mimi.io
Corporate email: hello@mimi.io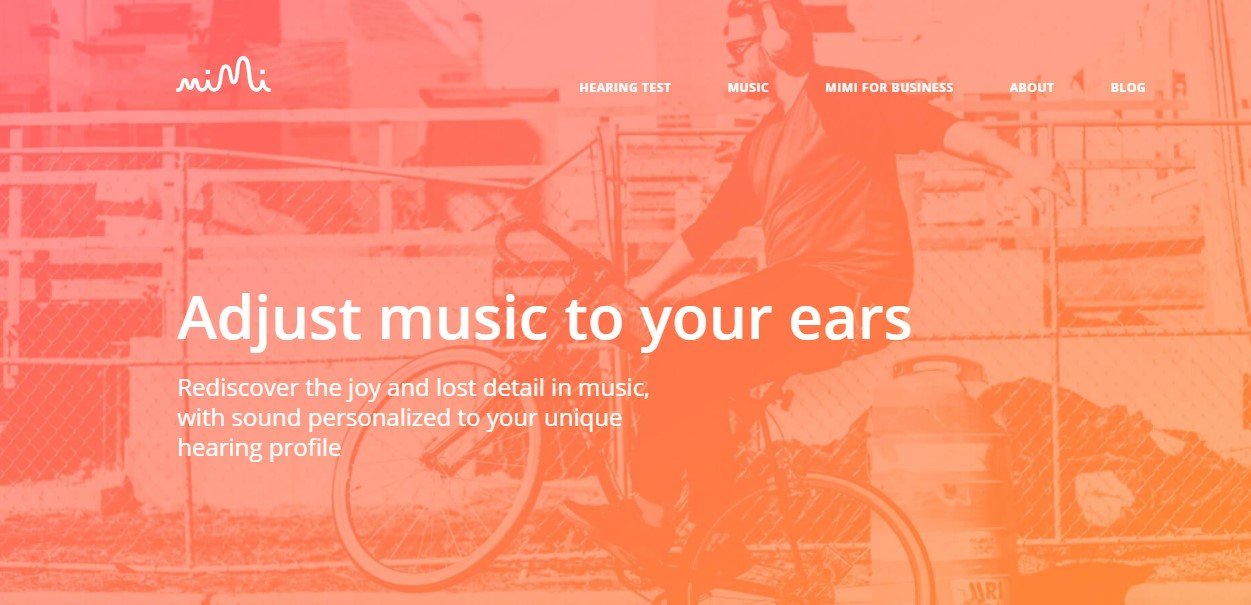 Mimi is a scientific and data-driven experience that will allow you to test your ears, protect them, and change music in a way that suits only your ears. Why is this necessary? Because one sound won't fit all. Ears are not perfect. As with every part of our body, your hearing gets worse over time.
All audio is created the same and today's music is not optimized for you. Therefore you won't be able to enjoy its full potential. Until now it has been impossible to personalize music to every individual listener. With a major part of society experiencing some form of hearing loss, we decided it's a problem we can ignore no longer.

In 2013, we set out to change this. We wanted to make hearing ability smarter and better synced with today's technological advances. We began by releasing our now medically certified (CE) hearing test app to build awareness of hearing health. Then we released Mimi Music, our award-winning, showcase app to demonstrate what personalized sound really feels like. We are now over 1 million downloads and the feedback on our apps remains overwhelmingly positive.
---
Bloomon – The Netherlands
Founders: Patrick Hurenkamp
Year founded: 2014
Website: www.bloomon.nl
Corporate email: service@bloomon.nl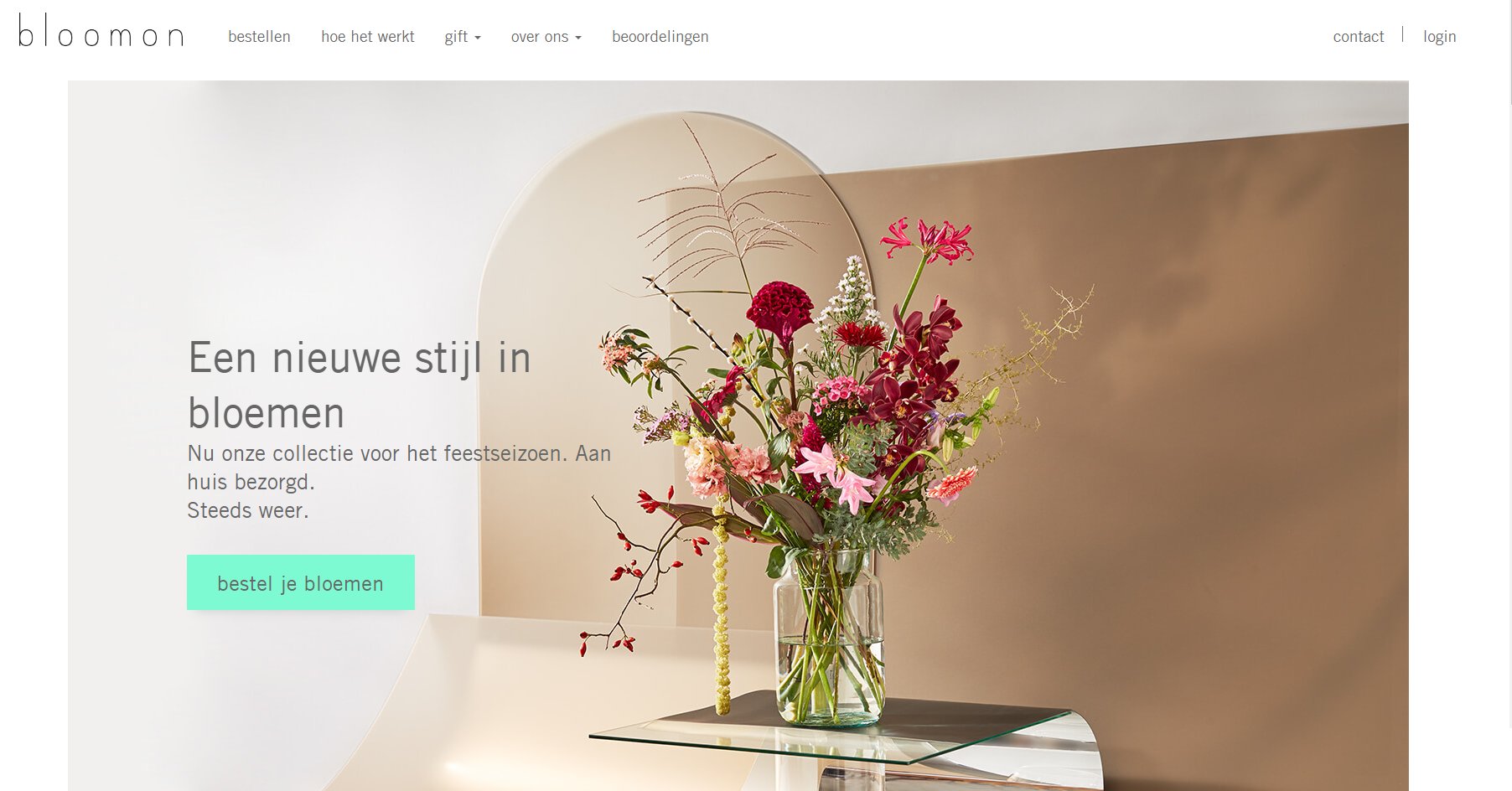 Bloomon offers regular flower deliveries to homes and businesses. Launched in 2014 by Patrick Hurenkamp, the subscription-based firm aims to deliver fresh bunches 36 hours after they have been picked.
Your flowers come directly from our growers. That means that once your flowers are picked they don't hang around in the cold morning air on the back of a lorry – or are crammed into a box, waiting for hours to be auctioned. bloomon delivers the sleepy little darlings straight from their bed to your table!

By cutting out all the steps in between – auctions, wholesalers, stores – we create days of extra freshness. We also visit our growers in person to ensure top-notch quality and discuss when is the best times to put their seasonal flowers in your bouquet – and the optimum time to pick them
---
Check our previous startups overview editions:
---
For more startups and business tips, check our entrepreneurship section and subscribe to our weekly newsletters.