Editor's note: Make sure to bookmark this page as we keep on adding and reviewing new business plan competitions to the list.
There are many ways how you can raise funds to fund your venture.
Yet, instead of giving away equity of your startup early on, you might consider getting an equity-free grant. Simply put, money with no strings attached.
Business plan competitions are great opportunities to get funding for your business ideas, feedback on your strategic plan, and exposure to the right audience.
This is also a smart way to expand your network and acquire new talent, partners, and clients.
Luckily, there are organizations and foundations who organize and support business plan competitions every year.
Competitions vary from business plan competitions, elevator pitches, to social entrepreneurship competitions for current and recent student entrepreneurs.
The best business plan competitions in 2019
To make it easier for you, we made a selection of the largest business plan competitions in 2019 to help attract funding for your startup.
The following opportunities are sorted in chronological order.
---

Prize: $300,000 in cash prizes
Deadline: January 31, 2019 | Apply here
Location: Boston, MA, USA
The New Venture Competition is an annual student competition sponsored by Harvard Business School's Rock Center for Entrepreneurship and Social Enterprise Initiative.
Are you pursuing new business or social impact venture?
Participants can join the New Venture Competition through one of 15 regional competitions hosted by 18 alumni "hub" clubs around the world.
The winning team from each regional competition attends the NVC finale and advances to online crowd vote finals.
---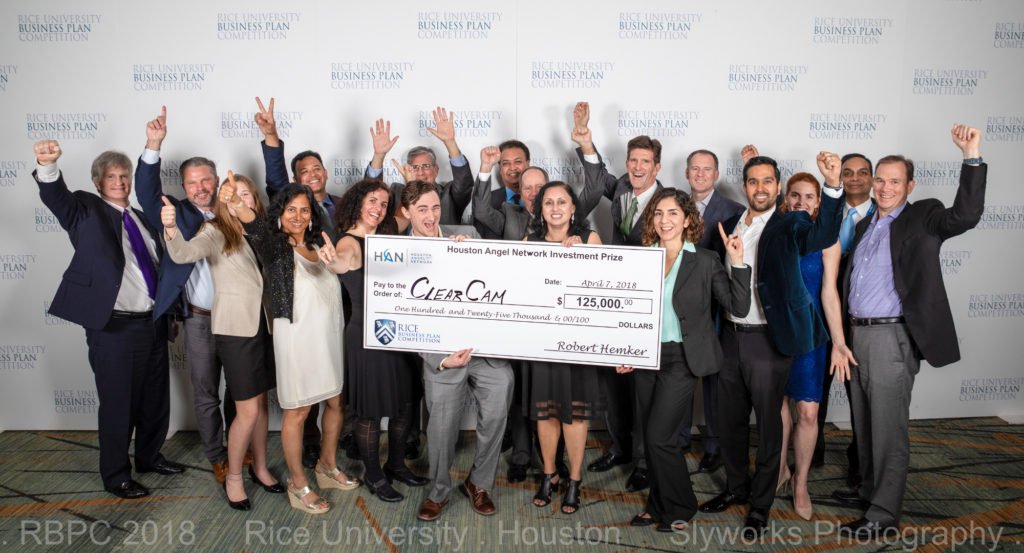 Prize: $1,500,000 in cash, investments & prizes
Deadline: February 10, 2019 | Apply here
Dates: April 4-6, 2018
Location: Houston, TX, USA
The Rice Business Plan Competition, the world's richest and largest graduate-level student startup competition, opened applications for the 19th edition!
Since its inception in 2001, the competition has grown from 9 teams competing for $10,000 in prize money to 42 teams from around the world competing for more than $1.5 million in cash and prizes.
---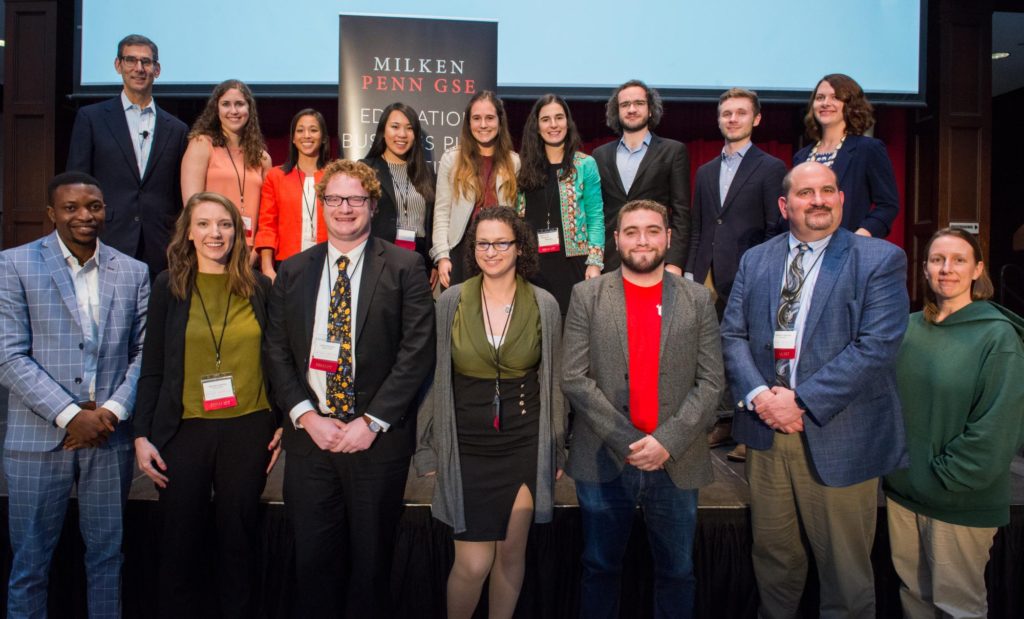 Eligibility: Cash prizes and an opportunity to share your idea with investors, entrepreneurs, and educational thought leaders
Deadline: February 13, 2019 | Apply here
The Milken-Penn GSE Education Business Plan Competition (EBPC) is open to applicants from around the globe and offers a tremendous opportunity for entrepreneurs to showcase their ventures.
With a rich history of success, the EBPC has awarded over $1,000,000 in cash prizes since 2010, and winners and finalists have gone on to raise more than $135 million in additional funding.
Through its dynamic ecosystem, the EBPC celebrates meaningful innovations that address persistent and emerging problems in education.
---

Prize: $100,000 in cash and prizes. The grand prize is $40,000
Deadline: February 14, 2019 | Apply here
Location: Salt Lake City, UT, USA
The Utah Entrepreneur Challenge (UEC) is a state-wide, student business plan competition.
Teams from universities across the state compete for more than $100,000 in cash and in-kind prizes.
Aside from money, participating teams receive mentorship from community experts, and are given feedback by professionals in their respective industries.
The grand prize is $40,000 in cash, and additional prizes are granted for the best business plan, presentation, technology, and more. Many past winners have developed into successful enterprises.
The competition is open to all university students across the state of Utah.
---

Prize: Training, mentoring & up to 30K in non-dilutive grant funding
Deadline: March 19, 2019 | Apply here
Location: Toronto, ON, Canada
Next Founders is a program that accelerates the growth of Canada's most promising entrepreneurs by providing mentorship, access to capital, and unparalleled founder development.
The program helps to scale both the founder and their business. It is one of three programs delivered by NEXT Canada, which launched in 2010 and is now supported nationally by over 300 entrepreneurs and business leaders.
Next Founders ventures are eligible for up to CAD$ 30K in non-dilutive grant funding. To be considered, ventures must have primary operations in Southern Ontario and raised private, matching funding between September 1, 2016 and September 1, 2018.
---

Prizes: $42,000 in cash prizes; Training & mentoring
Deadline: March 20, 2019 | Apply here
Technovation offers girls aged 10 to 18 from around the world an opportunity to learn the skills they need to emerge as tech entrepreneurs and leaders.
Every year Technovation invites girls to identify a problem in their community, and then challenge them to solve it.
Girls work in teams to build both a mobile app and a business plan to launch that app, supported by mentors and guided by our curriculum.
---

Prize: CodeLaunch sponsors and partners provide more than $67K in seed services to the main winner
Deadline: May 31, 2019 | Apply here
Location: Frisco, TX, USA
If you have an "idea for an app" and nothing more you are qualified to apply.
CodeLaunch is an annual seed accelerator for people and groups with ideas for "Apps" who are seeking seed funding.
The CodeLaunch Pitch Day is the culmination of the competition and a showcase of the best competitors.
If you have experience in business and passion for entrepreneurship, you are likely to advance.
CodeLaunch continues to grow each year and has become an event with widespread interest from the start-up community including angel investors, venture capitalists and other entrepreneurial organizations and corporate leaders.
---

Prize: $100,000 in cash
Deadline: September 20, 2019 | Register here

This is the oldest business plan competition in the US.
The goal of the Purdue University Burton D. Morgan Business Plan Competition is to provide an opportunity for Purdue students to learn about entrepreneurship through the development and presentation of a business idea to a panel of judges.
Participants in the competition have an opportunity to define their ideas in commercial terms and to compete for substantial cash prizes that could be used to further the commercialization of their inventions.
---

Prize: $100,000 in cash
Deadline: September 25, 2018 | Register here

Today, the NVC is a top-ranked business launch program designed to help student teams turn their ideas into viable businesses.
Launched in 1996, the Edward L. Kaplan, '71, New Venture Challenge is recognized as the #1 university accelerator program in the nation.
NVC companies have achieved more than $4 billion in mergers and exits, including Braintree, which acquired Venmo and was then later acquired by PayPal in 2013 for $800 million; Bump Technologies, which was acquired by Google in 2013; and GrubHub, which completed an IPO in April 2014.
---

Prize: $10,000
Deadline: Applications for U.Pitch 2019 will open in the fall of 2019
Location: Chicago, IL, USA
Participants will compete for part of a $10,000 prize pool for their innovative business or idea.
U.Pitch brings together the best students from a cross-section of universities in this ultimate national elevator pitch competition.
In just 90 seconds, you could pitch your way to victory!
Plus, you could get the opportunity to showcase your idea or startup in front of hundreds of entrepreneurs, investors, business leaders and other students from the entrepreneurial community.
---

Prize: $1 Million Seed Funding Award
Deadline: Applications opens on May 1, 2019
Winners receive USD 1 Million in seed capital as well as mentorship and support from the international business community.
Compete in the planet's largest student competition to solve the world's toughest challenges and win $1,000,000 in cash.
The Hult Prize Foundation is a start-up accelerator for budding young social entrepreneurs emerging from the world's universities.
Named as one of the Top-5 ideas changing the world by President Bill Clinton and TIME Magazine, the annual competition for the Hult Prize aims to create and launch the most compelling social business ideas — start-up enterprises that tackle grave issues faced by billions of people.
---

Prize: $100,000 in cash
Deadline: Rolling basis | Apply here
While this opportunity does not fall into the business plan competitions category, it is an opportunity to get a financial grant to support your venture.
Founded by technology entrepreneur and investor Peter Thiel in 2011, the Thiel Fellowship is a two-year program for young people who want to build new things.
Thiel Fellows skip or stop out of college to receive a $100,000 grant and support from the Thiel Foundation's network of founders, investors, and scientists.
If you are 23 or younger, you might want to consider it.
Did we miss any of the business plan competitions that you think we should include to our list?
Let us know by filling in our contact form.
---
For more business opportunities, check our opportunities section and subscribe to our weekly newsletters.