📝 Editor's note: Make sure to bookmark this page as we keep on revising and adding new startup events to the list.

If you want to suggest an event that we might have missed, leave it in the comments below or share it with us via our contact form.
We are on a mission to help more business professionals succeed in their careers, that's why we continue with our tradition of picking startup events that are worth attending throughout the year.
If you are already a startup founder or planning on starting your own venture, startup events can help your company be noticed by prospective partners, clients and investors; expand your professional network, and learn about the latest trends in your market and industry.
Here are our top picks listed in chronological order.
The ultimate list of startup events happening in Europe in 2020
---
Startup events in January 2020

AoC Funding Conference | January 15, London, UK | It will enable you to get the up to date details of the current funding landscape.
Wearable Technologies Conference | January 27-28, Munich, Germany | THE meeting point for global professionals of the entire wearable ecosystem.
sTARTUp Day | January 29-31, Tartu, Estonia | It's the place were startuppers, investors, executives, world-class experts and media meet – and that's how great ideas are born.
---
Startup events in February 2020
---
Startup events in March 2020


Stay updated on the latest startup events and programs! Subscribe to our weekly newsletters!
---
Startup events in April 2020

SeedStars Summit World | April 3, Lausanne, Switzerland | Impact investment opportunities are everywhere, you just need to know how to leverage them.
UK Investor Show | April 25, London, UK | Recognised as the UK's top one-day event for those serious about making money from shares.
ATOMICON | April 25, Gateshead, UK | The UK's most epic business conference for small business owners who want to grow.
---
Startup events in May 2020

---
Startup events in June 2020

London Tech Week | June 8-12, London, UK | Be part of London Tech Week 2019 – the biggest, boldest festival of tech bringing together global innovators and tech enthusiasts to help shape tomorrow's world. London Tech Week is a unique festival connecting science and creative minds, corporates and startups.
WEBit Festival | June 17-20, Valencia, Spain | Webit gathers the world's global leaders under the theme Preview the Future to fix and co-create the desirable future together.
Sonar+D | June 17-19, Barcelona, Spain | This international conference explores how creativity is changing our present and forming a new future in collaboration with researchers, innovators and business leaders.
EdTechXEurope | June 18, London, UK | EdTechXEurope is the leading thought leader summit bringing together executive level investors, innovators and industry influencers from European and international education companies.
TNW Conference | June 18-19, Amsterdam, The Netherlands | It brings together international technology executives, top-tier investors and promising startups for two days of business and knowledge sharing.
Cannes Lions International Festival of Creativity | June 22-26, Cannes, France | Cannes Lions is five days of talks, workshops, networking events, classes and awards show for people in the branded communications, marketing, design, tech, media and entertainment industries.
Startup Extreme | June 22-23, Bergen & Voss, Norway | Startup Extreme is a one-day open conference in Bergen, followed by an Invite-Only, two-day summit in the Norwegian fjords, gathering the top 200 investors, media, innovators and Nordic founders for extreme activities and networking.
Pirate Summit | June 24-26, Cologne, Germany | An event that links entrepreneurs with venture capitalists and business angels.
---
Startup events in July 2020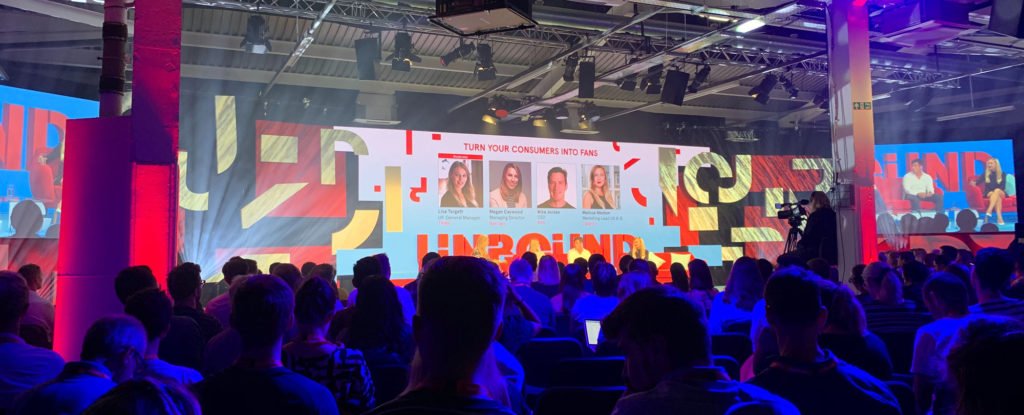 ICT Spring Europe | July 7-8, Luxembourg | This annual event offers the participants a unique opportunity to deepen their Digital Knowledge, capture the Value of the fast-growing FinTech Industry, and explore the impact of Space Technologies on Terrestrial Businesses.
Unbound | July 17-18, London, UK | It is the platform where brands, corporate executives and investors came together to meet with Europe's most disruptive startups.
Seaside Startup Summit | July 26 – August 1, Lake Sevan, Armenia | Transforming the way to build sustainable businesses and lasting connections.
Stay updated on the latest startup events and programs! Subscribe to our weekly newsletters!
---
Startup events in August 2020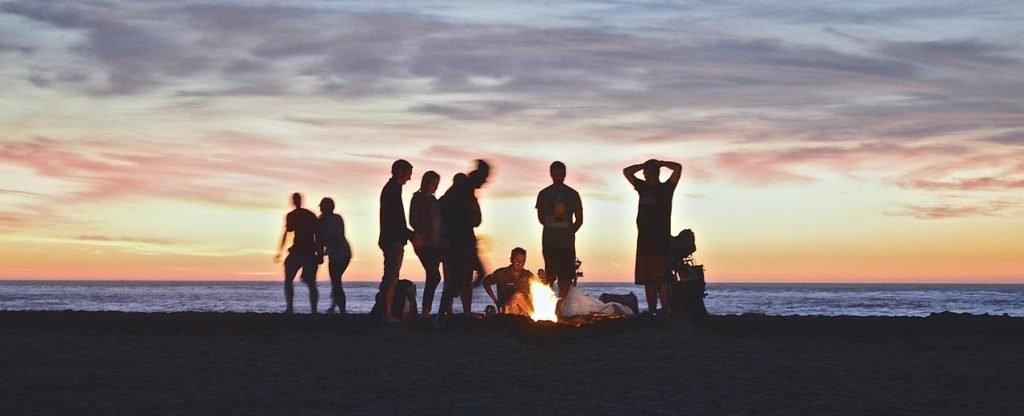 Latitude59 | August 27-28, Tallinn, Estonia | Latitude59 is the flagship startup & tech event of e-Estonia – the world's first digital society. The place to be for people serious about startups, investing, and the future of governance.
---
Startup events in September 2020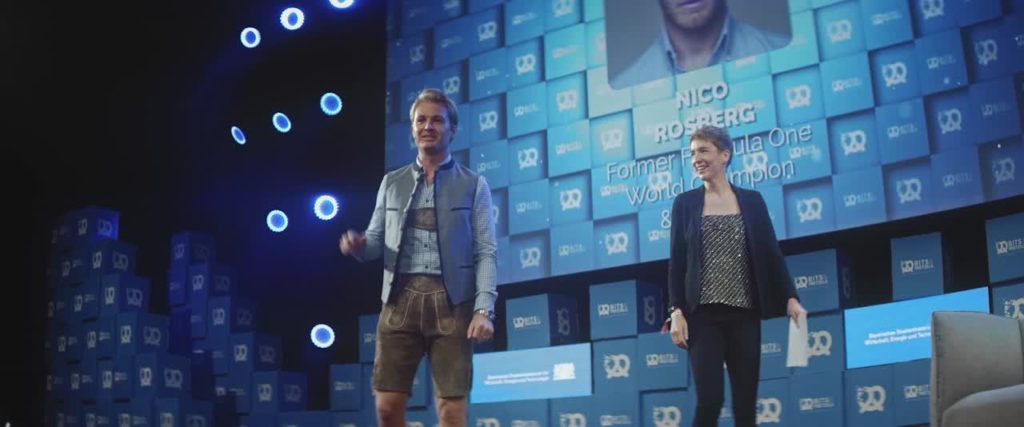 Startup OLÉ | September 9-11, Salamanca, Spain | A place where meaningful connections will be made with all the key players at European and international level.
NEXT Conference | September 17-18, Hamburg, Germany | The NEXT Conference is a two-day knowledge festival, where you get to explore the complexities of the digital era through multidisciplinary perspectives.
dmexco | September 23-24, Köln, Germany | An event that aims to connect the global digital economy.
Bits & Pretzels | September 27 – 29, Munich, Germany | Bits & Pretzels is an application-only, three-day festival that connects 5,000 founders, investors, startup enthusiasts, and all other decision-makers of the startup ecosystem.
Technology For Marketing | September 30 – October 1, London, UK | Technology for Marketing connects over 9500 marketers and decision-makers with providers of the newest marketing technologies. Along with our inspirational conference programme, TFM offers exhibitors two unmissable days of networking and lead generation.
IP EXPO Europe | September 30 – October 1, London, UK | Europe's number ONE IT event for those looking to find out how the latest IT innovations can drive their business forward.
EuroIA | TBA, Berlin, Germany | The EuroIA Summit is the leading Information Architecture (IA) and User Experience (UX) conference for Europe.
---
Startup events in October 2020

South Summit | October 6-8, Madrid, Spain | South Summit is the leading startup conference in Southern Europe
Festival of Marketing | October 7-8, London, UK | Enhance your capabilities and knowledge on today's ever-changing trends and techniques and learn from key solution providers from the entire spectrum of the marketing mix.
Hello Tomorrow Global Summit | October 21-23, Paris, France | The annual gathering for the deep tech ecosystem offering an entire day dedicated to investment meetings between 300 curated deep tech startups, and 200 of the most prominent VCs and CVCs in the world.
🔥 Arch Summit | October 28-19, Luxembourg | The summit brings together over 4000 participants – startups, innovators, corporate executives, political leaders, celebrities – and offers them a platform to connect and discover business opportunities.
ad:tech | September 30-October 1, London, UK | ad:tech London has long been the UK's global gathering of marketing and advertising technology players. Over thirteen years later, ad:tech still delivers the global advertisers, tech innovators and media powerhouses who fuel the ad tech conversation.
---
Startup events in November 2020

---
Startup events in December 2020
What startup events are you planning to attend? Did we miss any other events worth mentioning? Tell us in the comments below or fill in the contact form to suggest a startup event that we should add.
---
For more startup events and programs, check our opportunities section and subscribe to our weekly newsletters.