Typically the word "banking" rarely excites anyone, rather the opposite – it makes people yawn. Or they get scared. Or annoyed as if Jehovah's Witnesses are knocking at their door.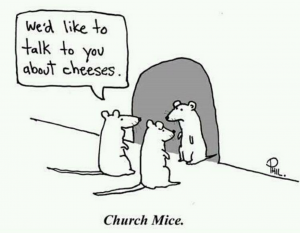 Clearly, the banking industry is experiencing the image problem which has to be fixed. What is an alternative to it? Going bust. Numerous reports are indirectly confirming this bad perception among users of banking services.
For example, according to the recent study conducted by Capgemini and EFMA, the perception of banking although is not as a bad as it was at the beginning of 2008 when the financial crisis caught them off-guard. The Customer Expectations Index, which includes a set of factors related to customer experiences with banking, showed a decline from 73.5 in 2013 to 72.9 in 2014. According to the study, customers are reporting fewer positive experiences, and ultimately this hurts the profitability within the industry badly.
What seems to be the bad news for the banks turns out to be the great news for the younger companies. For instance, Number26 raised 2M EUR last week during the TechCrunch Europe event as a company that allows registering bank account and execute banking operations at a blink of an eye. Or, as the TechCrunch authors summed it up, Number26 has the potential to become "a bank that doesn't suck".
Investment management companies such as WealthFront, Nutmeg or SigFig experience a fast-paced growth as banks are pushed away from the investment services industry as new regulations are kicking in. The rise and maturing of the digital currencies, with BitCoin being the most notable example in the space, bring even more headache to banks (but mostly regulators). Yet, the banks better be hurry as the emergence of Peer-to-Peer lending platforms already started biting into the core businesses of traditional banks: loan provision.
Luckily, everything is not gloom and doom after all. PwC in its "Retail Banking 2020" report concluded that the industry will eventually go through a major overhaul which will significantly benefit the users. And it will have to do so in order to stay relevant. PwC has conducted a survey among financial institutions and published the results, which basically tell the banks that they need to evolve faster.
And they better be, as according to the latest report of Accenture on FinTech, the boom in investments into innovative companies is likely to continue in the upcoming years if traditional banks continue shrinking.

The floor is yours…
How do you find your experience with banking? What do you lack as a customer and what would you improve? Feel free to share your thoughts and ideas with us in the comment section below.